Nordling here.
FROM DUSK TILL DAWN: THE SERIES will have its premiere at South By Southwest as part of SXSW's new Episodic lineup. SXSW Episodic is in its first year, where we get first look at some of the terrific television series that are coming our way. The premiere of the first FROM DUSK TILL DAWN episode will take place at the Vimeo Theater, Saturday, March 8th, with Robert Rodriguez and much of the cast in attendance.
Quint had a recent set visit and seemed pleased with what he saw. I also love that the Big Kahuna Burger is a real Austin thing; I'm not sure if it's still open, but a few weeks back there were Austinites making their way to the location. We always suspected that the QT films and FROM DUSK TILL DAWN were linked in some way. If they smoke Red Apples, we'll know for sure (or if we see in their history books that Hitler died in a massive explosion).
Here's the exclusive photo of D.J. Cotrona as Seth Gecko, about to enjoy himself some tasty burgers. Don't forget the Sprite to wash it down, Seth. Click to enlarge: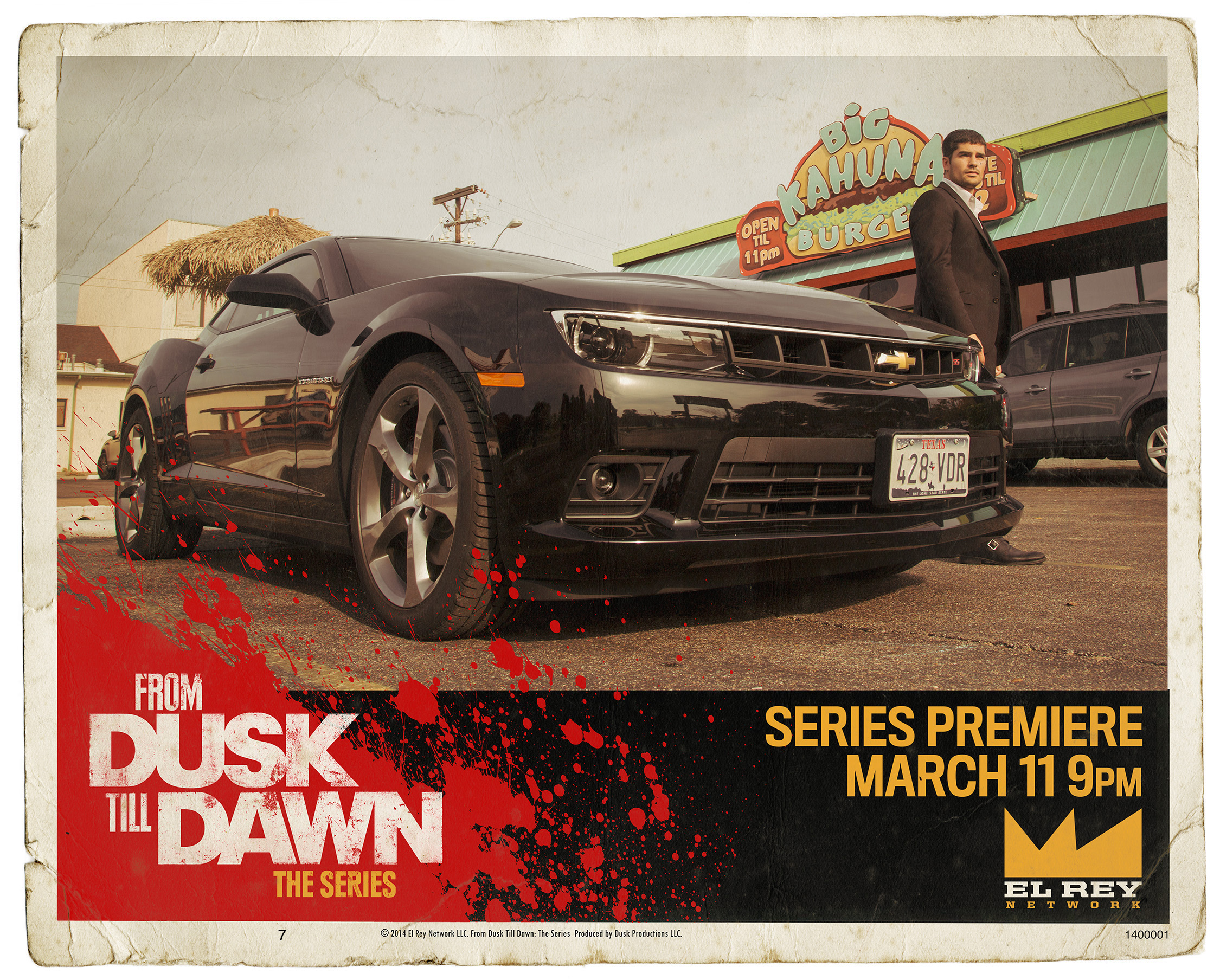 FROM DUSK TILL DAWN premieres Tuesday, March 11th, 9:00 PM on the El Rey Network.
Nordling, out.