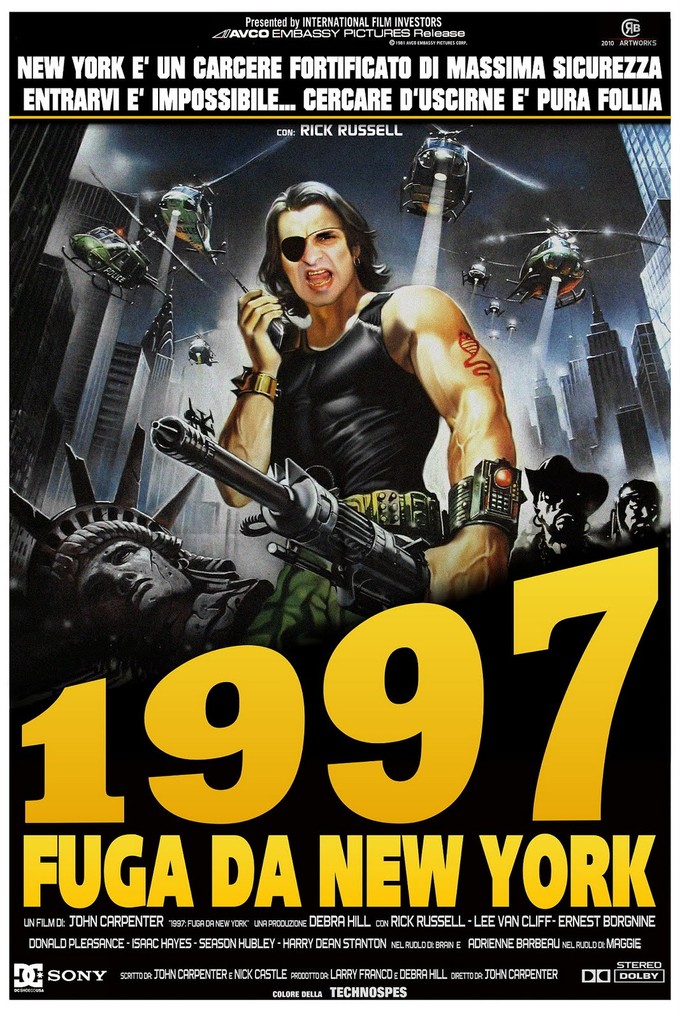 Joel Silver recently spoke with Collider about the state of his planned ESCAPE FROM NEW YORK remake.
Specifically, Silver focused on exactly how he and his cohorts were planning on squeezing a trilogy out of the ideas initially advanced by John Carpenter, Kurt Russell, Nick Castle, Larry Franco, and Debra Hill back in 1981.
Not surprisingly, the current approach seems bent on more or less demystifying some of the edgy conceits which made the progenitor picture so distinctive and memorable.
"…There was a videogame that came out a few years ago called Arkham City, which shows how when Gotham became this kind of walled prison and how it became a walled prison. And they never deal with that in the story of Escape from New York, so part of our idea was to kind of see how the city became this walled prison and how the Snake Plissken character was a hero and how he became not looked at as a hero. And then, in the middle of the story, would be the movie that we, you know, previously saw about the President's daughter goes down, he has to go in and get her. And then, you know, they did a sequel, Escape from LA, but I would like to then kind of find a way to have New York go back to a place that we'd like to see what it is today."
…says Silver HERE, in an article which points out that this project is still in very early stages of development.
Late last year, we got a look at a defunct EFNY video game and anime series - which you can glimpses of HERE and HERE.
—————-
Glen Oliver
"Merrick"
- e-mail
- Twitter
- Google +