Hey Yo, Draven here.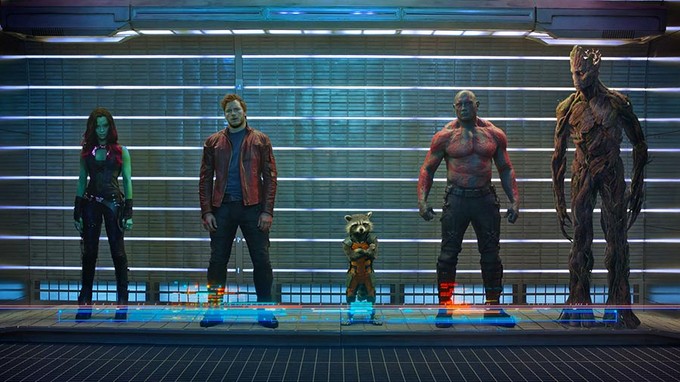 There isn't a whole lot we know about Marvel's Phase III plans, but we do know that they begin with the release of Edgar Wright's ANT-MAN on July 17th, 2015. We also know that Marvel has already staked claim to several release dates for unknown films including, May 6th, 2016 (which has since been occupied by BATMAN/SUPERMAN), July 8th, 2016, May 5th, 2017, and another film coming sometime that summer which will then lead into THE AVENGERS 3 in May of 2018.
We still don't know what any of those unannounced projects are going to be, but we do know that Marvel recently signed WINTER SOLDIER directors, Anthony and Joe Russo, to direct the third CAPTAIN AMERICA film. It was also recently revealed that Christopher Yost and Craig Kyle are going to script the third THOR film, so we know Marvel is developing both of those sequels.
It also seems like Marvel's plans are to schedule one original film per year and one sequel each year. So my assumption was that we would get THOR 3 in May of 2016 and probably DOCTOR STRANGE in July 2016. Continuing that trend, CAPTAIN AMERICA 3 in May 2017 and something new later that summer.
According to JoBlo though, Marvel might be throwing us a curve ball by having one of their 2016 releases be a sequel to the upcoming GUARDIANS OF THE GALAXY film. I don't know if this means we are getting two sequels in 2016, if THOR 3 and CAPTAIN AMERICA 3 are being pushed back, or if Marvel is going to increase the number of films they are releasing per year, and that's assuming this rumor is true, which it is a long ways from being.
Marvel hasn't had that kind of turnaround with their films since IRON MAN 2 followed IRON MAN by two years and most consider that to be one of, if not, Marvel's worst film. So hopefully if this is true it just means they are really high on James Gunn's film which we haven't even got to see a trailer for. I would bet that GUARDIANS 2 doesn't hit theaters until at least 2017 but stay tuned.
Follow me on Twitter here!