@ SPOILER ALERT! @
AICN COMICS/POPTARDS PODCAST!
Ambush Bug here. The below hour-plus long conversation took place between myself, Optimous Douche, Matt Adler, and our host Johnny Destructo of PoptardsGo.com. This week we jawed endlessly about GUARDIANS OF THE GALAXY #11.NOW, DAMIAN: SON OF BATMAN #4, SAGA #18, BATMAN & ROBIN ANNUAL #2, SERENITY: LEAVES ON THE WIND #1, TEEN TITANS #27, GRANT MORRISON: TALKING WITH GODS Documentary, and of course, more general jack@$$$ery!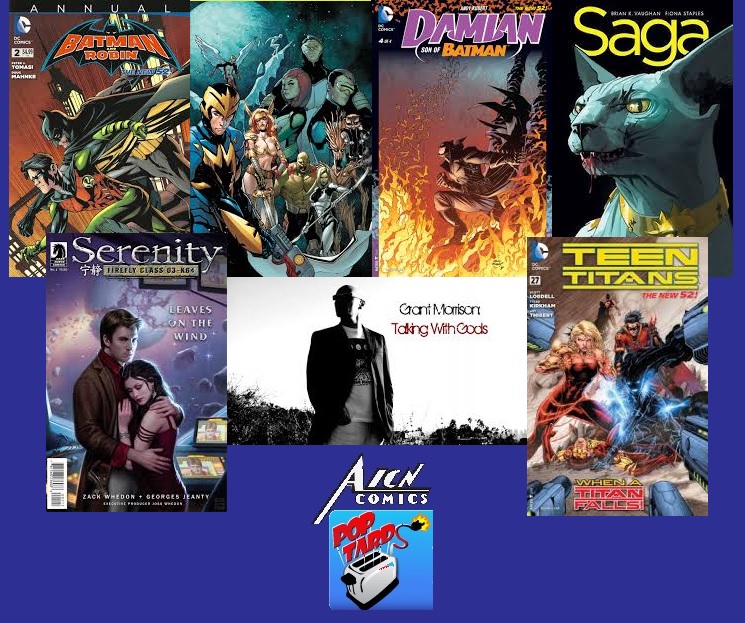 Look for more of the Holes rambling about comics on Poptards, follow us on Facebook here, and look for the @$$Holes written reviews every Wednesday on AICN COMICS REVIEWS!