Papa Vinyard here, now here's a little somethin' for ya...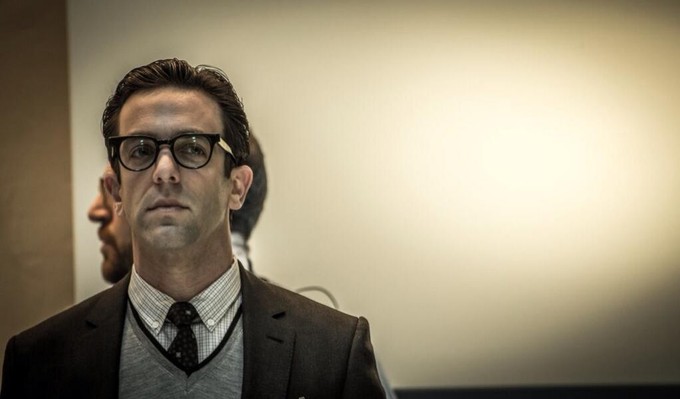 Almost a year ago, Marc Webb tweeted that B.J. Novak was going to be in THE AMAZING SPIDER-MAN 2, but offered no hints as to who he'd play. Then, today, he offhandedly dropped that knowledge like so:
Almost shot ASM2 in B+W til @bjnovak's (A. Smythe) promo for his excellent book ONE MORE THING beat me to it: http://t.co/axmFgum6fJ

— Marc Webb (@MarcW) February 3, 2014
A. Smythe is Alistair Smythe, son of Spencer, creator of the Spider-Slayer robots specifically designed to *ahem* slay Spider-Man. For those keeping count, the addition of Smythe brings the number of villains in ASM 2 up to five: Electro, Norman and Harry Osborn, Rhino, and now, Smythe, not to mention the already-built tech for Doc Ock and others we've seen in the trailers. My guess is his presence in this film will be more of a stepping stone for a larger part in 3, 4, or even the SINISTER SIX movie, but the notion of Spider-Slayers could very well pop of over the course of this second installment. Whatever ends up happening, we know for a fact (barring some ASM 1-style last-minute rejiggering) that B.J. Novak will be appearing as Alistair Smythe in the movie, and we can surmise that his character will be quite central in either this or a forthcoming installment.
What do Spidey fans think? Is Novak as Smythe a good call?
THE AMAZING SPIDER-MAN 2 will show us more villains than we can shake a stick at on May 2nd.
-Vincent Zahedi
"Papa Vinyard"
vincentzahedi@gmail.com
Follow Me On Twitter