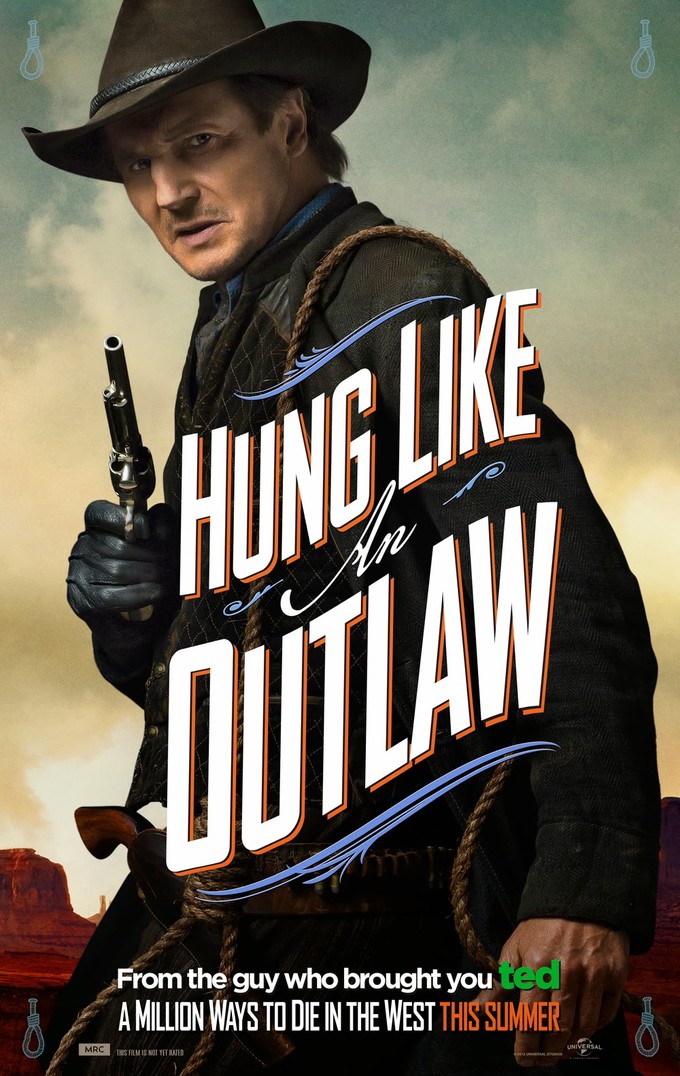 Well, it's a long way from Leone and Eastwood…or Costner Westerns…and it's clearly a whole different beast than, say, THE APPLE DUMPLING GANG or even BLAZING SADDLES or the underappreciated FRISCO KID with Harrison Ford and Gene Wilder...or TIMERIDER for that matter.
But, I'm all in.
From writer/director Seth MacFarlane (FAMILY GUY, TED) comes this decidedly RED BAND trailer for A MILLION WAYS TO DIE IN THE WEST.
The film opens May 30 in the US and in UK and elsewhere shortly thereafter.
The stunning looking McFarlane produced continuation of Carl Sagan's COSMOS, meanwhile, debuts on FOX this March.
—————-
Glen Oliver
"Merrick"
- e-mail
- Twitter
- Google +