Papa Vinyard here, now here's a little somethin' for ya...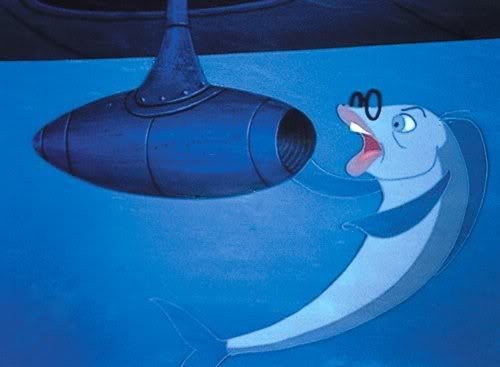 CORRECTED (22:40):I originally described the remake as being a Disney production, but it's actually being done by Warner Bros.
Warner Bros. has tried to get a remake of the old Don Knotts vehicle THE INCREDIBLE MR. LIMPET off the ground since the late-90s with Jim Carrey and Steve Oedekerk at the helm. The latest incarnation of the project is lined up for Richard Linklater to direct, and in a really exciting development, ScreenDaily.com reports that he's recruited Tommy Pallotta and Femke Wolting to help with the CGI animation. Pallotta worked with Linklater on his previous animated flicks, WAKING LIFE and A SCANNER DARKLY, which both feature crazy, gorgeous rotoscoping unlike any I've ever seen. He won't be rotoscoping here, but his visual eye and conceptual ambition have definitely been proven.
Pallotta and Wolting apparently secured the gig by showing Linklater a project they're working on called THE LAST HIJACK about Somali pirates.
For those who haven't seen the original, it's about a man who turns into a talking fish and helps out the Allies in World War II. Zach Galifinakis has been attached as Limpet for a while now, but there's no word on how they will update the plot (if at all). It's not like the Navy is currently as crucial as it was in those earlier wars, especially at sea, so I don't know how effective a fish would be against our current enemies, regardless of how smart he is (unless this Limpet is a flying piranha or something).
Any excuse for Palotta and Linklater to work together again is fine by me, so hopefully they can make this remake into something more than a hackneyed rehash of this near-forgotten, early-'60s family film. Linklater's remake track record is not great, but I think this one has the potential for being one of Linklaters better "ones for them".
-Vincent Zahedi
"Papa Vinyard"
vincentzahedi@gmail.com
Follow Me On Twitter