Hey Yo, Draven here.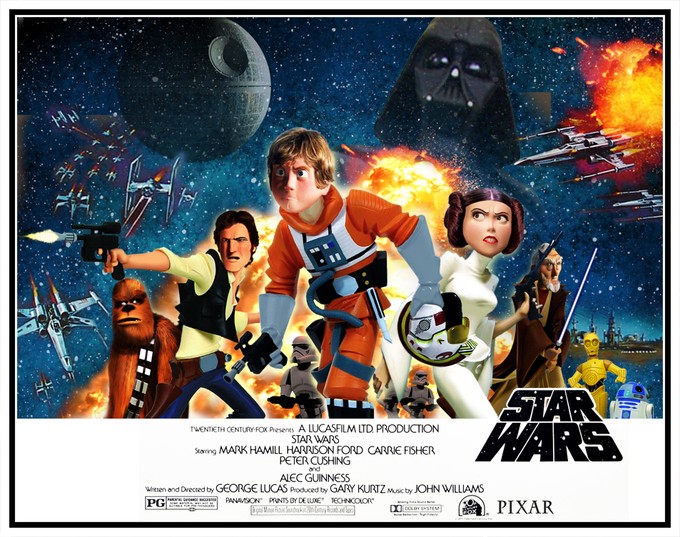 When Disney bought Lucasfilms and more specifically the STAR WARS franchise, we all knew they were going to market, exploit, and profit off of it as much as possible (proven business model). There was no way it was going to end with the live action feature films and now Latino Review is reporting that Pixar is going to be involved with the STAR WARS universe. What that means specifically we don't know yet, but Latino Review states that Pixar is developing their own STAR WARS film.
We already knew that Disney was developing spin-off films to be released in the years between EPISODE VII, VIII and IX. There have been rumors of Boba Fett and Yoda films and a Pixar film would seem to fit in with those spin-offs. It gives Disney a chance to capitalize on the proven draw of a STAR WARS film, combined with the proven draw of the PIXAR name (not to mention the merchandising and licensing potential). I am sure a Marvel/STAR WARS film isn't too far behind.
It seems pretty crazy to me but Disney is ready to market STAR WARS in a way that has never been done before. Can you say oversaturation?
Follow me on Twitter here!