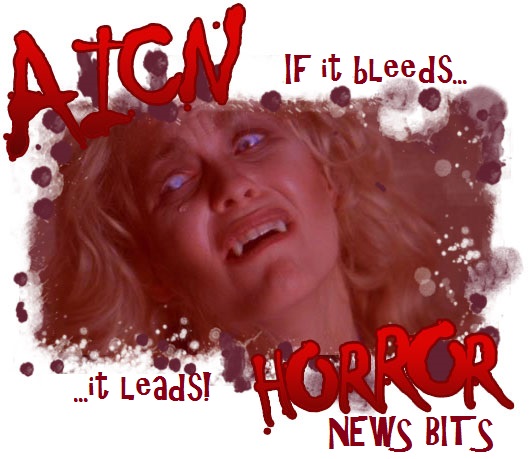 Logo by Kristian Horn
What the &#$% is ZOMBIES & SHARKS?
---
Greetings, all. It's Ambush Bug with some more horror news—bite size, just how you zombies like it!
---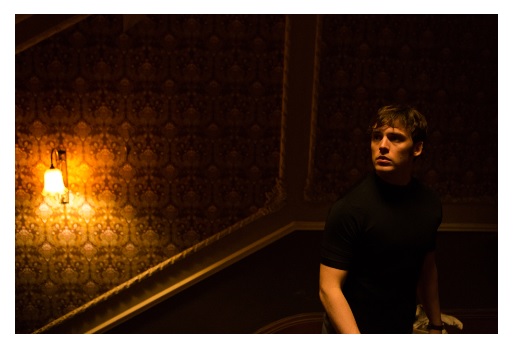 Quiet down! Here's Hammer's new THE QUIET ONES Trailer!
Hammer Films' is at it again with the new poltergeist film THE QUIET ONES which promises to uphold the impressive new standard set by films like THE WOMAN IN BLACK, WAKEWOOD, and LET ME IN (I'm purposefully omitting THE REVENANT since it was pretty bad). Here's what this film is all about;
A university student (Sam Claflin of THE HUNGER GAMES: CATCHING FIRE) and some classmates are recruited to carry out a private experiment -- to create a poltergeist. Their subject: an alluring, but dangerously disturbed young woman (Olivia Cooke of BATES MOTEL). Their quest: to explore the dark energy that her damaged psyche might manifest. As the experiment unravels along with their sanity, the rogue PHD students, led by their determined professor (Jared Harris of MAD MEN), are soon confronted with a terrifying reality: they have triggered an unspeakable force with a power beyond all explanation. Inspired by true events, THE QUIET ONES is directed by John Pogue from a screenplay by Craig Rosenberg and Oren Moverman and John Pogue, and based on a screenplay by Tom de Ville.
Follow THE QUIET ONES on Facebook here!
Look for THE QUIET ONES, inspired by true events, in theaters April 25th! Below is the new trailer!
---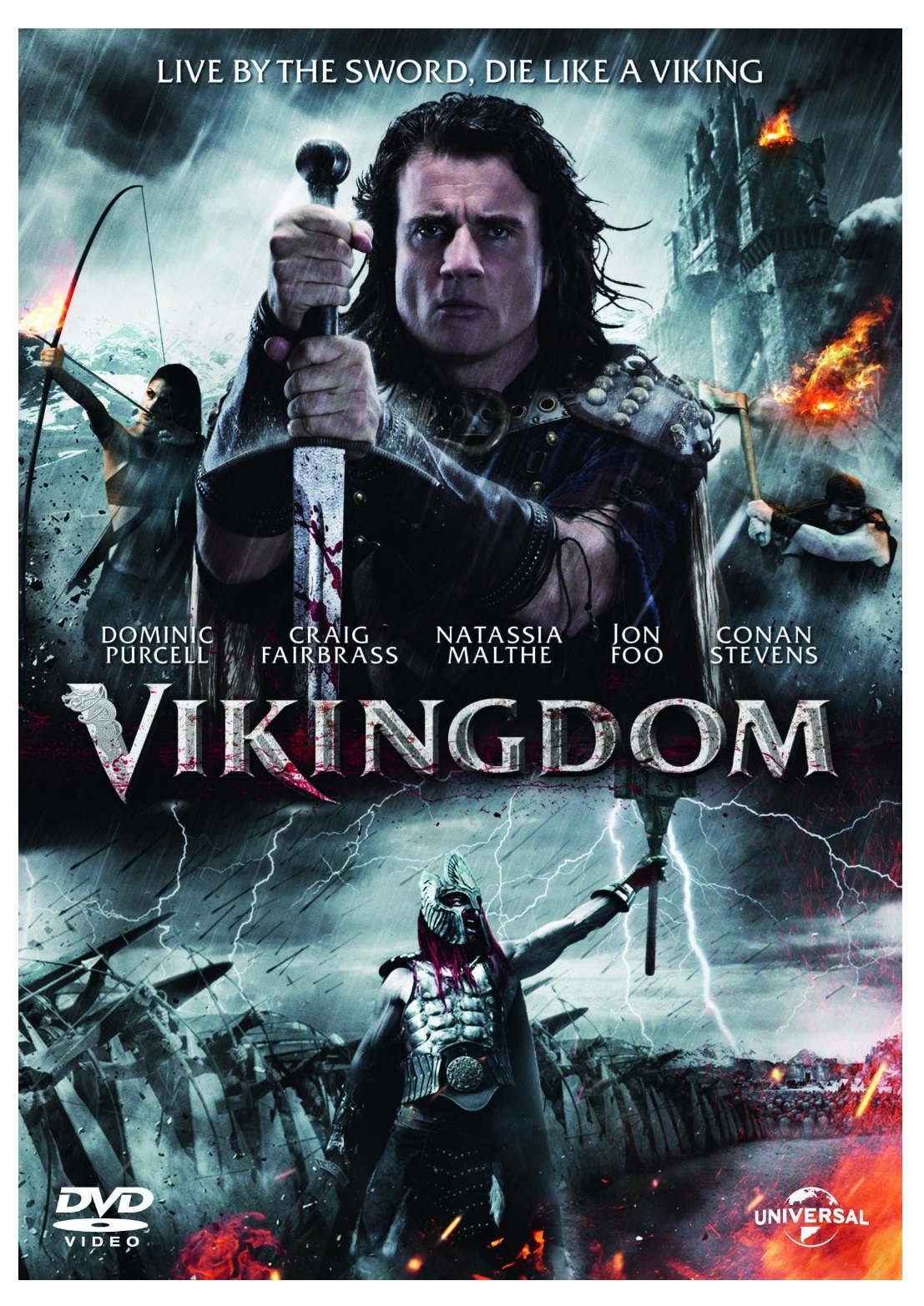 VIKINGDOM for a clip from VIKINGDOM!
New on DVD and digital download this week is VIKINGDOM from CLASH OF THE EMPIRES director Yusry Kru and starring PRISON BREAK's Dominic Purcell. Here's the skivvy;
Based on Viking mythology, a forgotten King Eirick (Dominic Purcell) battles from hell and beyond to retrieve the mystical artifact, Odin's Horn, before Thor and his army can unleash its powers to conquer the world.
The film incorporates elements of LORD OF THE RINGS, 300, THOR, BRAVEHEART, and CONAN. How well does it incorporate these elements? Find out in my review this Friday. Until then, here's an exclusive clip from the film.
And here's the trailer for the film…
---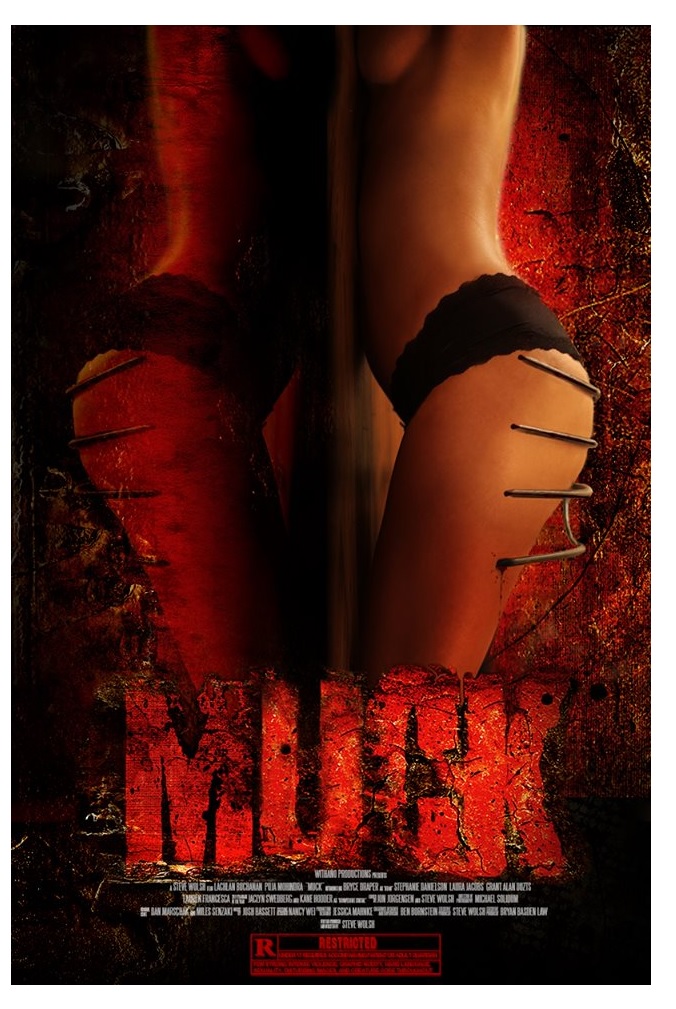 Like MUCK and see a clip from the film!
A while back, director Steve Wolsh previewed a clip from his new film MUCK at Stan Lee's Comikaze 2013 and if you
like MUCK on Facebook you'll be able to see it for yourself
. More so than any other indie film, I'm really looking forward to MUCK as everything I've seen so far of the film seems to have all of the winning elements found in HATCHET with a bit more grit and stank on it.
MUCK is described as;
MUCK is the highly stylized and hyper-violent middle chapter of a true horror trilogy that unfolds like a love letter to horror fanatics everywhere. Filmed completely on the Red Epic in ultra HD without any CGI, Muck simultaneously pushes the limits of what can ...
Here's the official trailer of the film.
---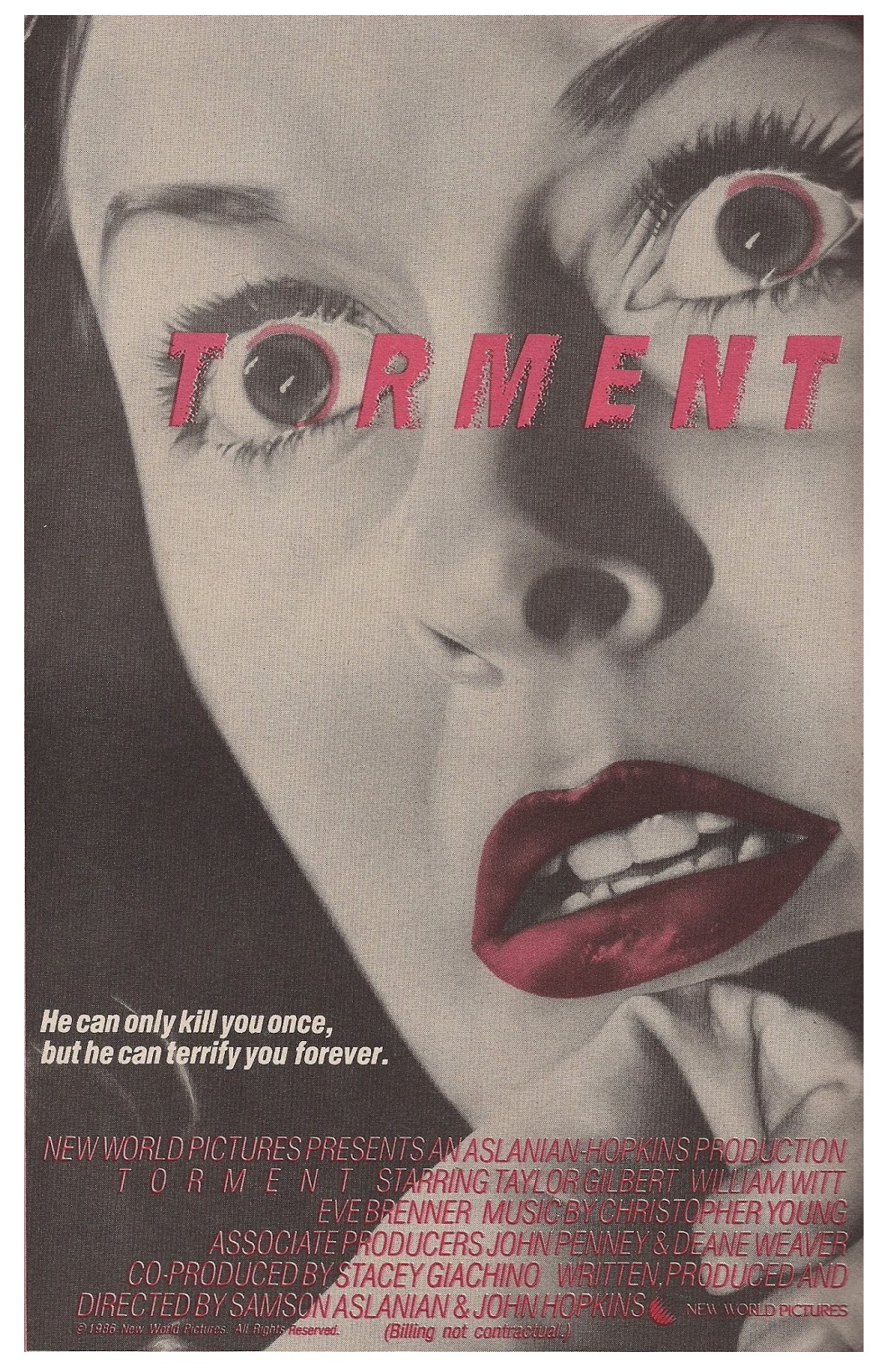 The TORMENT that almost was…
Friend of AICN HORROR William Wilson has another Obscure Oddity of a film that was almost made on his blog over at
Video Junkie
. This time around he's looking at a film from the 1980's called TORMENT. TORMENT was actually born from the team that worked on THE DORM THAT DRIPPED BLOOD (1982) and THE POWER (1984). William spoke with director Samson Aslanian and it was his only flick before moving into music videos, where he and his company discovered Marc Webb and Francis (THE HUNGER GAMES sequels) Lawrence.
William's investigations are always fascinating reads.
You can check out the whole story here!
---
Be on the lookout for Trejo & Goss in THE NIGHT CREW!
Directed by Christian Sesma and written by Paul Sloan and Sesma, THE NIGHT CREW stars Luke Goss (HELLBOY II), Danny Trejo (MACHETE), Bokeem Woodbine (RIDDICK) and Chasty Ballesteros (FINAL DESTINATION 5). This violent actioner describes itself as;
Centering on a group of hard up bounty hunters who must survive the night in a desert motel against a horde of savage cartel killers. They soon realize that their fugitive, a mysterious Chinese woman, is much more than she lets on.
Best of luck to all making this one. I just finished an interview with Danny Trejo and he's always fun to watch even in bad films. Here's hoping this one isn't one of those!
---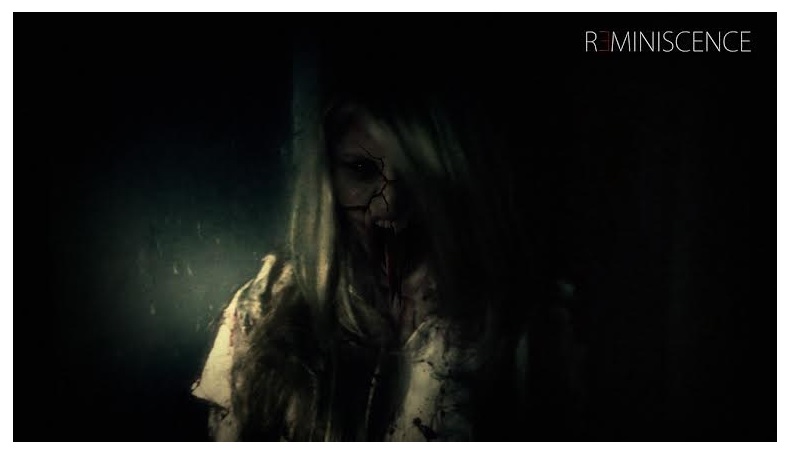 Look back in horror with REMINISCENCE!
The images I've seen from the new film REMINISCENCE from the production studio called
BLU ARC Studios
have been pretty haunting and the new trailer below suggests more of the same from this indie production that just completed filming. The film asks, "What if time breaks down?" and seems to answer with a whole lot of scary imagery.
Look for more coverage on this one in the future. But until then, here's the trailer.
---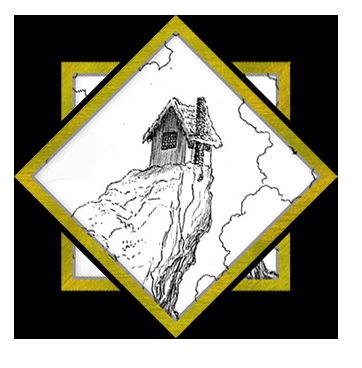 Another Lovecraft story up for adaptation and a Kickstarter called THE DREAMLANDS!
THE DREAMLANDS is the first feature-length film adaptation of Howard P. Lovecraft's "dream cycle" and looks to be a very expansive project. The filmmakers Huan Vu and Jan Roth are setting up a kickstarter to help fund the project on March 11th. The filmmakers previously did DIE FARBE an adaptation of Lovecraft's THE COLOUR OUT OF SPACE which I will be reviewing in this Friday's column.
Find out more about THE DREAMLANDS here!
Here's the second clip from THE DREAMLANDS below entitled "Storm in the Night".
---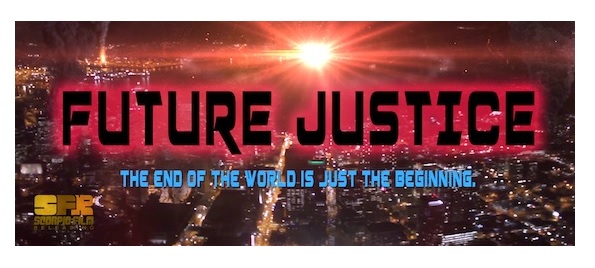 The future of justice is not Robocop, it's…FUTURE JUSTICE!
From the folks who brought you EXHUMED (
reviewed here
) and THE DISCO EXORCIST (
reviewed here
) are back with a new film called FUTURE JUSTICE! The film is described as;
set in a time when Saturn's moon of Titan houses a prison where Earth's worst criminals are kept awaiting their return to Earth for trial and execution. One of those criminals, Python Diamond, is being flown back to Earth, escorted by five members of the military police. Upon their return to Earth, they find that a cataclysmic nuclear war has reduced the world to a near-lifeless husk. Searching for survivors and any clue as to the cause of the destruction leads the six to a warehouse bunker housing scientists who constitute Earth's last remaining hope for the future. Unfortunately, their landing spacecraft drew the attention of one of the gangs that roam the ruined countryside in search of food and resources, leading them straight to the carefully hidden and well-provisioned shelter. The gang lays siege to the warehouse, fighting their way inside in a bloody battle that takes lives on both sides.
Scorpio Releasing
is putting out FUTURE JUSTICE in April 2014. Below is the first trailer for the film.
---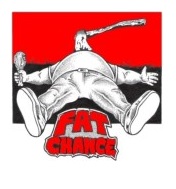 FAT CHANCE tips the scales with this teaser!
The twisted minds behind the demented film THE HOSPITAL (
reviewed here
) have a fun new film in the works called FAT CHANCE. Starring Bree Olson (THE HUMAN CENTIPEDE 3, KEEPING UP WITH THE KARDASHIANS), Dick Warlock (HALLOWEEN 2, JAWS, SPIDER-MAN), WWF/WWE wrestling superstar Al Snow, Jim O'Rear (LETHAL WEAPON 3, THE DEAD MATTER), Daniel Emery Taylor (RETURN OF THE SWAMP THING, THE HOSPITAL), and Scott Tepperman (GHOST HUNTERS INTERNATIONAL), if FAT CHANCE is half as bent as THE HOSPITAL, expect plenty of boobs and gore and it's something I can't wait to check out.
Here's what it's all about;
THE BIGGEST LOSER meets FRIDAY THE 13TH. Ten overweight men appear on a weight loss reality show that threatens to push them to the edge. As contestants start to disappear in the night, it is up to the survivors to figure out what is going on. Are they sneaking away while everyone else sleeps? Has one of the contestants snapped? Or is something more nefarious going on?
Deviant Pictures will be putting this indie schlocker one out soon and I can't wait. Here's the teaser trailer for FAT CHANCE filled with fat guys falling down…comedy gold!
---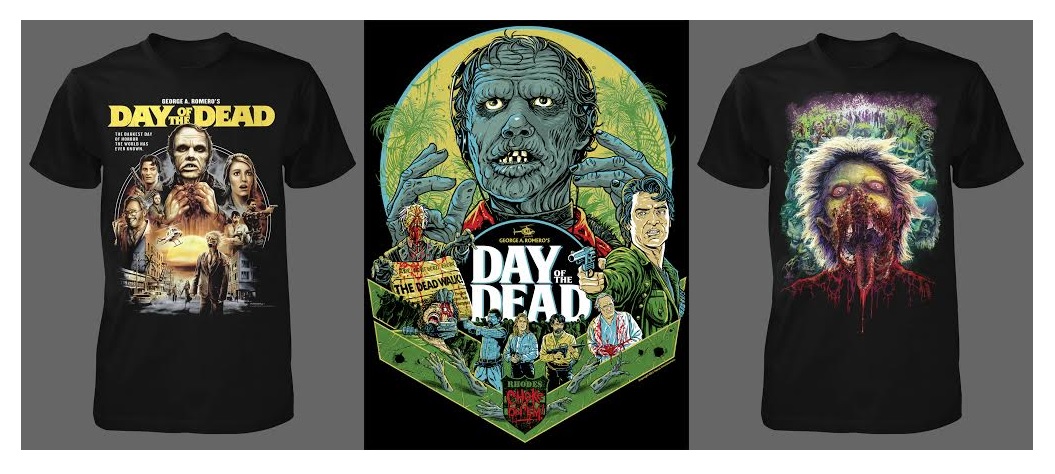 Fright Rags honors DAY OF THE DEAD with a limited edition box set!
Always the place to go for your horror merch. Fright-Rags is releasing a limited edition Day of the Dead box set featuring a shirt designed by Justin Osbourn (available as a T-shirt, girls shirt and zip-up hoodie), along with a canister of rocks taken from the Wampum Mines - the filming location of DOTD. An 11x17 poster and a prismatic sticker round out the set, which is beautifully packed in a collector's box. There are only 500 box sets available, so sizes and quantities are limited.
You can pre-order your very own limited edition box set of merchandise here until Monday January 27th on the Fright Rags website!
No self-respecting zombie fan should be without it! In conjunction with the release, Fright-Rags is hosting a 35mm film screening of Day of the Dead at The Little Theatre in Rochester, NY on January 24th.
Details can be found here!
And head on over to
Fright Rags' website for all kinds of cool stuff you can't live or die without!
---
And finally, star of the CAESAR & OTTO films, Dave Campfield visited the set of ZOMBIE KILLERS starring Dee Wallace and Billy Zane. Campfield is always good for some laughs so enjoy the zombie mayhem Caesar-style!
---
Look for AICN HORROR horror and genre film reviews every Friday.
Find more AICN HORROR including an archive of previous columns on AICN HORROR's Facebook page!