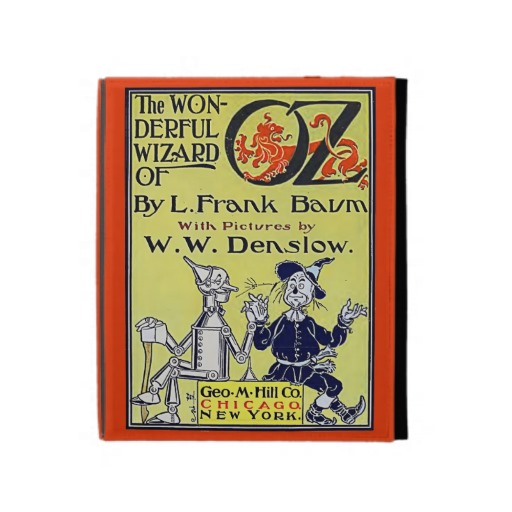 NBC has greenlit to series "Emerald City" from Matthew Arnold, the fellow who created the last summer's faux reality show "Siberia."
The series follows Dorothy Gale and draws upon the 14 Oz books authored by L. Frank Baum.
"Emerald City" is not to be confused with the many other future projects based on Baum's books, which include:
* "Warriors of Oz," a potential Syfy miniseries from director Timur Bekmambetov ("Wanted," "Abraham Lincoln: Vampire Hunter")
* "Dorothy," a potential CBS medical drama from Emily Fox, the screenwriter behind the 2004 Olsen Twins vehicle "New York Minute."
* "Legends of Oz: Dorothy's Return," a big-screen animated musical starring the voice of "Glee's" Lea Michele as Dorothy.
* And, of course, Disney's big-screen sequel to last year's James Franco blockbuster "Oz The Great and Powerful."
Obviously there are few literary properties as fucked-out as "The Wonderful Wizard of Oz" books.
If one types "L. Frank Baum" into IMDb, 126 titles are displayed, but not 2007's "Tin Man," the last Syfy miniseries loosely based on Baum's novels.
Since "Tin Man," we've gotten the 2009 TV-movie "The Patchwork Girl Of Oz," the 2011 miniseries "The Witches Of Oz" and of course last year's Franco film.