Here's a new poster for 300: RISE OF AN EMPIRE.
While it's nothing earth shattering, in dynamic and color palette it's a bit nicer than many poster images we've seen lately. So…a tip of the hat for that.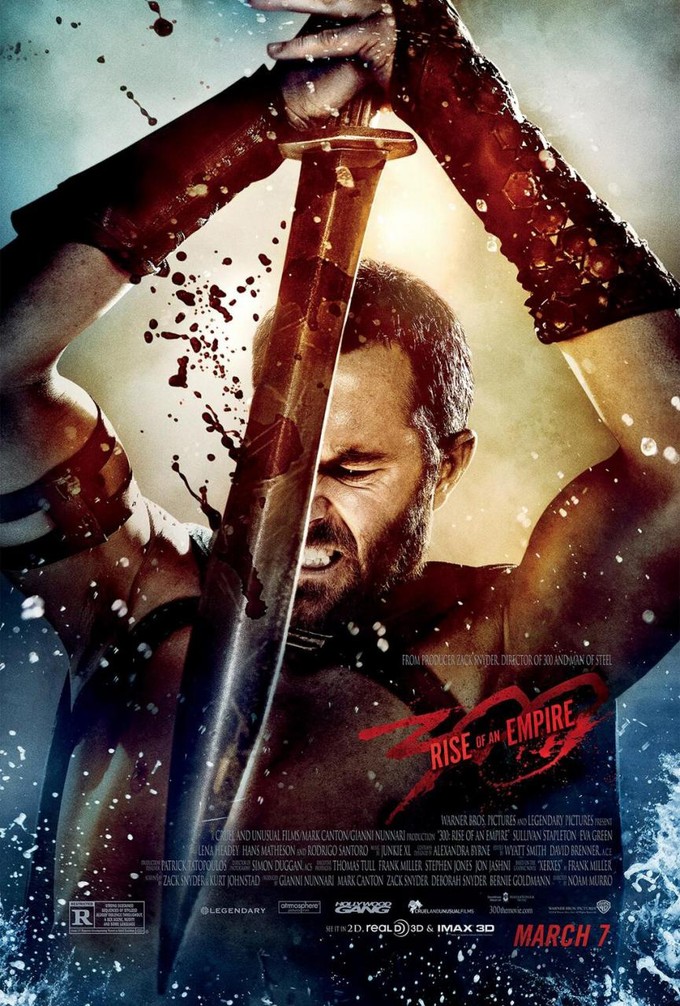 I'm not at all convinced that 300 needs any kind of follow-up, although I do like some of the imagery I've seen in trailers and remain convinced that the use of virtual technology on film and television projects has yet to be as fully developed or deployed as it might be. When this renaissance ultimately happens (and I believe it will), it could be truly game changing in ways we can not fully anticipate.
300: RISE OF AN EMPIRE opens March 7.
—————-
Glen Oliver
"Merrick"
- e-mail
- Twitter
- Google +