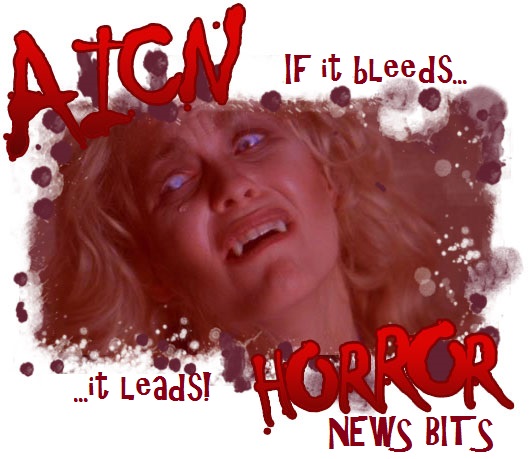 Logo by Kristian Horn
What the &#$% is ZOMBIES & SHARKS?
---
Greetings, all. It's Ambush Bug with some more horror news—bite size, just how you zombies like it!
---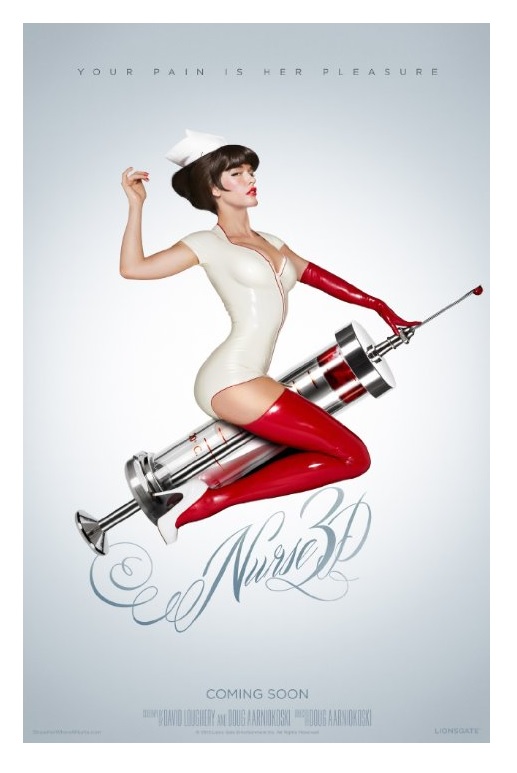 Helllllloooooo NURSE 3D!
I remember seeing the first bloody poster for NURSE 3D last year and couldn't wait to see it (click on the image to see the Not Safe For Work poster, the safe version is on the right there). Directed by Doug Aarniokoski, written by David Loughery, and starring Paz de la Huerta, Katrina Bowden and Corbin Bleu, the film looks to be all kinds of sexy, bloody, and wrong. Here's the plot...but does it really matter?
Abbey Russell lures fellow nurse Danni into her plot to seek revenge on cheating men. However, when Danni starts to suspect Abby's devious actions, Abby must find a way to outsmart her long enough to bring the cheater you'd least expect to justice!
I'm in for this as Paz de la Huerta, thousand mile stare and all makes me think of naughty, naughty things. NURSE 3D is available in select theaters and On Demand February 7, 2014!
Here's the first TV spot below!
---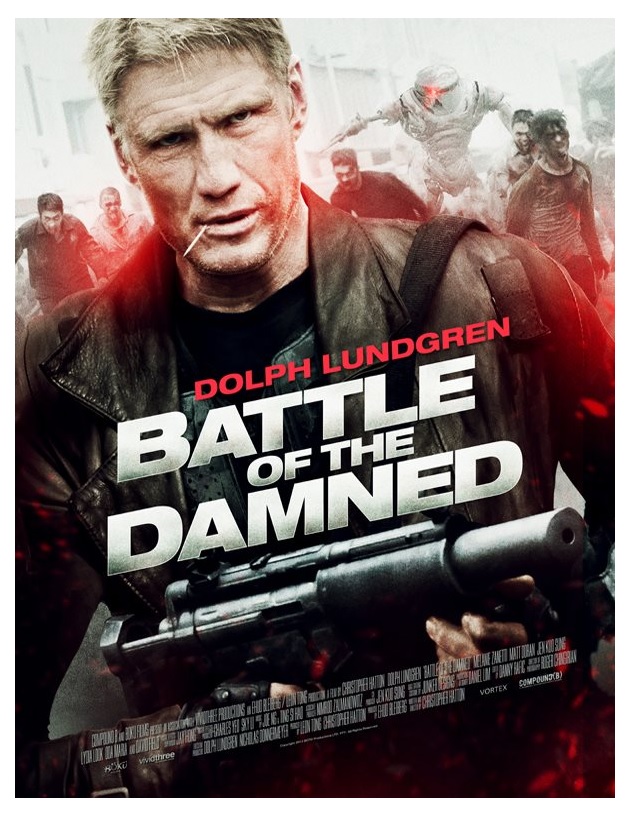 Dolph Lundgren. Zombies. Robots. I'm in.
What can I say, this is a combination that appeals to me. I'm not expecting Oscar caliber, but still, I can't wait to see this film when it is released on DVD and BluRay on February 18th. Though I still think ROBOTS, ZOMBIES, AND DOLPH would have been an awesome title.
The film is described as;
When a deadly virus is accidentally released into a major city, its population is quarantined by a military blockade. And for a wealthy industrialist desperate to rescue his daughter from inside the rabid chaos, his only hope is former commando Max Gatling (Dolph Lundgren THE EXPENDABLES). Now Gatling has one day to bust in, blast through hordes of the undead, find the girl, and hunt for a way to get them both out alive. But will a small band of survivors and an army of killer robots turn his mission into maximum slaughter? Matt Doran (THE MATRIX) and David Field (CHOPPER) co-star in this intense action shocker.
Find out more about this film on it's Facebook page!
Here's the tough as nails clip from the film.
And here's the trailer for the film!
---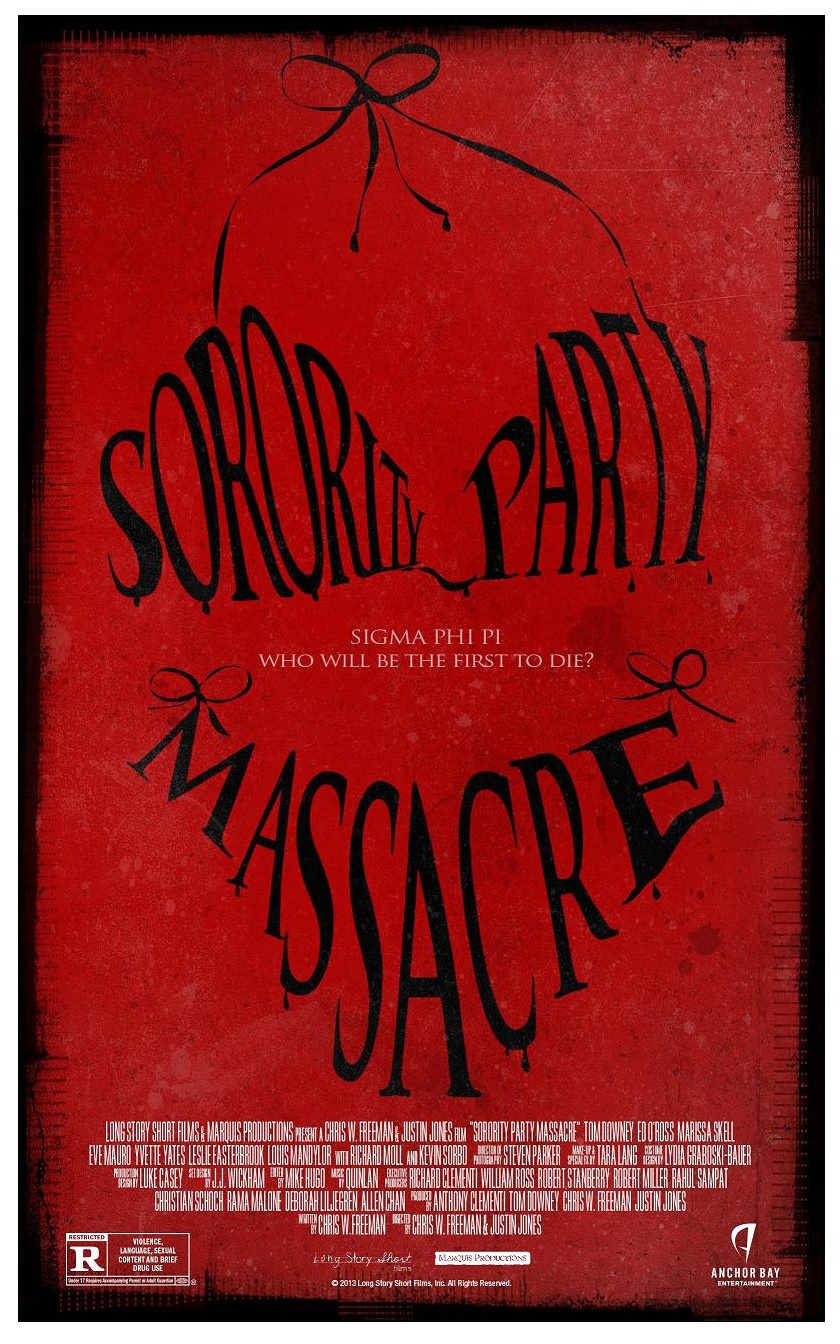 Scream if you've seen this clip from SORORITY PARTY MASSACRE before!
I reported on SORORITY PARTY MASSACRE last week and brought you the first trailer for the film. Now I've got a clip from the film for you which to me sounded a bit familiar. But it's got an eclectic cast with Tom Downey (MIRROR IMAGE), Kevin Sorbo (HERCULES), Ed O'Ross (SIX FEET UNDER), Leslie Easterbrook (THE DEVIL'S REJECTS), Richard Moll (NIGHT COURT), adult film legend Ron Jeremy and new Scream Queens Marissa Skell, Eve Mauro and Yvette Yates, so I might still give it a go.
Described as
Old school terror exploitation. An isolated town full of sexy college girls has a dangerous secret: one girl has gone missing each year for the last 20 years. A big-city cop, in danger of losing his badge, agrees to aid the town's sheriff in investigating these unsolved disappearances. Quickly they realize that they are dealing with a psychotic killer whose brilliance has been twisted into a taste for terror, torture and sorority sister torment. But when this party gets started, who will graduate – and who will be held back?
Available on DVD on February 11th from Anchor Bay,
you can find out more about this film on its Facebook page here.
Below is a clip from the film.
Here's another with a bevy of bathing suit clad babes and Leslie Easterbrook.
And check out the trailer for this one below!
---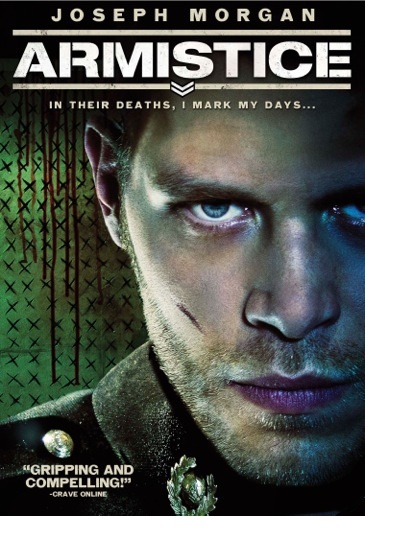 Promising military horror is coming with ARMISTICE!
Directed by Luke Massey, ARMISTICE is described as;
In the role of Royal Marine, A.J. Budd, Joseph Morgan stars in this brutal psychological and supernatural thriller, in which he finds himself trapped in the Warhouse. Imprisoned, he is forced to fight for his life against grotesque, inhuman opponents. He must kill every day or die himself. His one glimmer of hope comes in the form of a diary, left by a former occupant of the house, WWI Lieutenant Edward Sterling, played by Matt Ryan.
This looks like a fun little monster flick. It's being released on VOD on January 7, 2014 and in theaters on January 31, 2014. Here's the clip!
And the trailer for the film!
---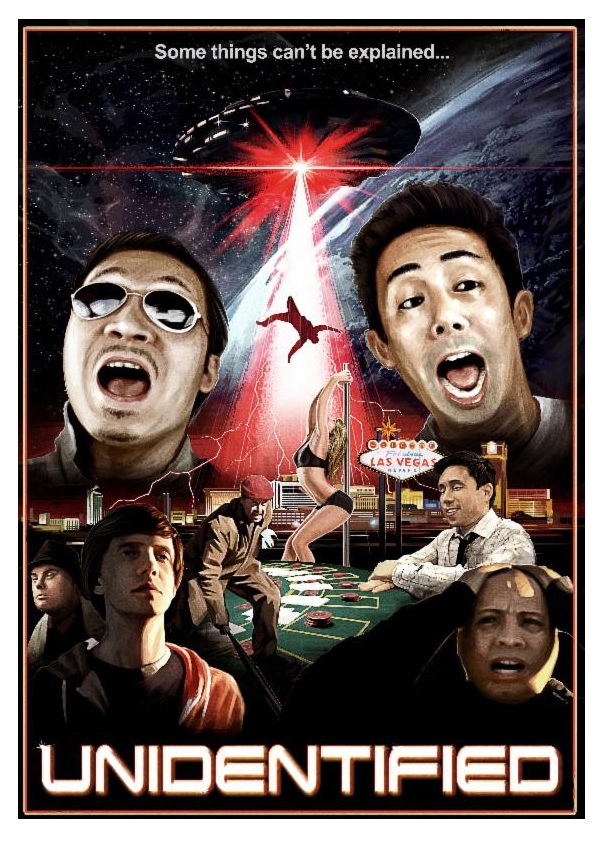 What is UNIDENTIFIED in Vegas stays UNIDENTIFIED!
UNIDENTIFIED is the directorial debut of Jason R. Miller (co-producer and second-unit director of the hit horror films HATCHET 2 and FROZEN) and stars Parry Shen (the HATCHET franchise), Colton Dunn (KEY & PEELE), Eddie Mui (CALL BACK) and Eric Artell (PAIR OF KINGS). The horror comedy is described as;
During a wild weekend in Las Vegas, four young friends get into trouble with a loan shark and must skip town in a hurry. But gambling debts may be the least of their worries after they get stranded in the vast Nevada desert. One of the guys discovers a mysterious metal fragment and then promptly goes missing during the night. When the remaining three catch up with their lost friend, they notice something oddly different about him. As his condition worsens, the others realize that some unearthly being may be stalking them in the wilderness.
It's being released on Digital Download and DVD on February 11, 2014.
Here's the trailer for the film!
---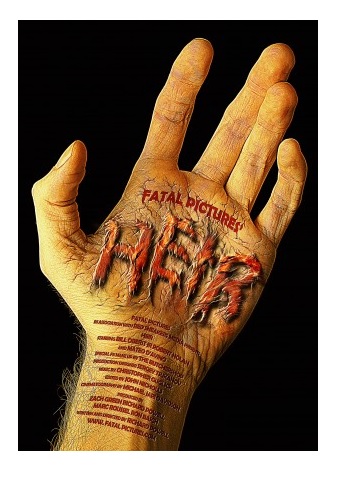 Kickstart HEIR, why don't 'cha?!
Looking to help fund a worthwhile project. After seeing Fatal Pictures' FAMILIAR a while back (
reviewed here
) I know the company's made up of damn fine writers/directors/creative types. They're working on another project called HEIR and asking anyone with a few extra bits to help fund it.
Here's the link to
HEIR's Kickstarter Page
and below is the pitch video. If you like what you see, give and give plenty to HEIR!
---
Look for AICN HORROR horror and genre film reviews every Friday.
Find more AICN HORROR including an archive of previous columns on AICN HORROR's Facebook page!