I sure did love the recent TOMB RAIDER game.
While one could probably argue fairly that the game might've been a tad more abbreviated and less repetitive, on the whole, its atmosphere, style, storytelling, and overall execution are stunning and even powerful at times. Factoring in energy, vibe, and plot alone (i.e. removing the gameplay entirely), TOMB RAIDER is a more compelling experience than many films which made their way to theaters over the last few years.
As such, when I heard TR was being up-converted for the next generation platforms (XBOX ONE and PS4), my curiosity was naturally piqued. But, like many, it was hard not to wonder if playing or purchasing a updated version of a game I've recently finished would be worth it. Well, it certainly looks nice (images EMBIGGENABLE)…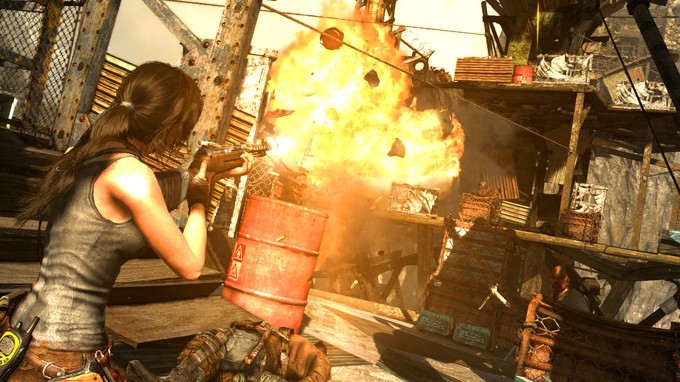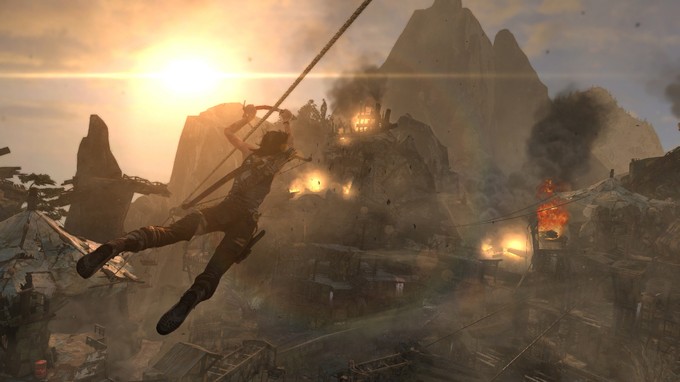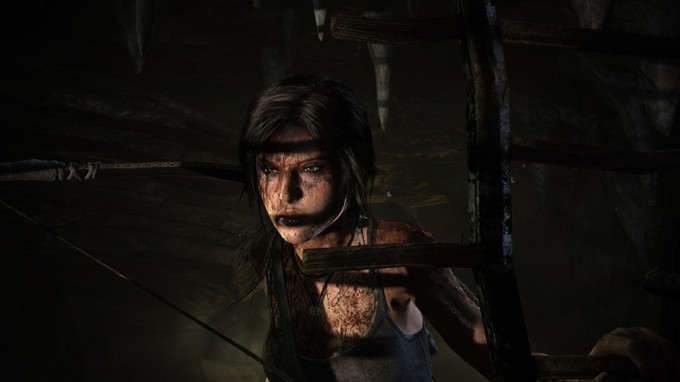 …and word is: a bevy of adjustments to the game - some obvious and many subtle - will make the experience a bit different than its previous gen counterpart. Which is a smooth move on a number of levels, not the least of which is marketing.
The folks over at IGN have posted a lovely reel comparing the upcoming TOMB RAIDER…would be it called an 'upboot'?…to its previous generation counterpart. To me, this is the best sense yet that folks revisiting the game may find some significant and worthy enhancements to the title.
TOMB RAIDER: THE DEFINITIVE EDITION is currently up for pre-oder HERE and is due January 28.
—————-
Glen Oliver
"Merrick"
- e-mail
- Twitter
- Google +