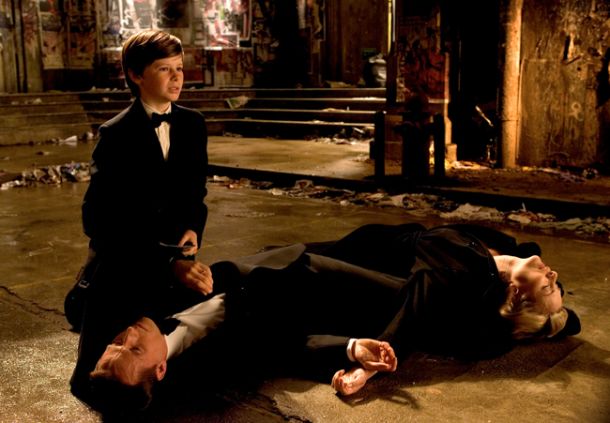 Holy Smallville!
Fox has greenlit its pre-Batman series "Gotham" to pilot and now says young Bruce Wayne will join young James Gordon, young Oswald Cobblepot, young Edward Nigma and young Selina Kyle as a character in the hourlong.
Fox chief Kevin Reilly said the series will start with Bruce around age 12, and end with him donning the cape and cowl.
Early reports indicated the project would focus on Gotham's future commissioner and villains, but no mention was made of boy who will become The Batman.
Reilly said at this week's Fox TCA event in Pasadena that a writers room will be assembled in February in anticipation of the project going to series.