TUESDAY 1:01 PM CST USA - 7 JANUARY 2014
Here's a press release from SEGA...
======================
Key Features:
Overcome an ever-present deadly threat – Experience persistent fear as a truly dynamic and reactive Alien uses its senses to hunt you down and respond to your every move.
Improvise to survive – Hack systems, scavenge for vital resources and craft items to deal with each situation. Will you evade your enemies, distract them or face them head on?
Explore a world of mystery and betrayal – Immerse yourself in the detailed setting of Sevastopol, a decommissioned trading station on the fringes of space. Encounter a rich cast of inhabitants in a world scarred by fear and mistrust.
Story Synopsis:
When she left Earth, Ellen Ripley promised her daughter Amanda she would return home for her 11th birthday. Amanda never saw her again.
Fifteen years later, Amanda, now a Weyland-Yutani employee, hears that the flight recorder of her mother's ship, the Nostromo, has been recovered at the remote trading station Sevastopol. The temptation for her to finally understand what happened is too much to resist. When the crew arrive at Sevastopol, they find something is desperately wrong. It all seems to be connected to an unknown menace, stalking and killing deep in the shadows.
In order to uncover the truth about her mother, Amanda is forced to confront the same terrifying thing that separated them.
SEGA PARTNERS WITH TWENTIETH CENTURY FOX CONSUMER PRODUCTS AND CREATIVE ASSEMBLY TO UNVEIL ALIEN: ISOLATION
Taking survival horror back to its roots and pitting players against the Universe's deadliest killer in late 2014
SAN FRANCISCO & LONDON – Jan. 7, 2014 – SEGA® of America, Inc., SEGA® Europe, Ltd. and Twentieth Century Fox Consumer Products today announced Alien: Isolation™, a thrilling first-person survival horror experience that will focus on capturing the horror and tension evoked by Ridley Scott's 1979 classic film. Developed by Creative Assembly, Alien: Isolation is due for release in late 2014 on PlayStation®4 computer entertainment system, Xbox One, the all-in-one games and entertainment system from Microsoft, PlayStation®3 computer entertainment system, Xbox 360 games and entertainment system from Microsoft and Windows PC.
On a decommissioned trading station in the fringes of space, fear and panic have gripped the inhabitants. Players find themselves in an atmosphere of constant dread and mortal danger as an unpredictable, ruthless Xenomorph is stalking and killing deep in the shadows. Underpowered and underprepared, you must scavenge resources, improvise solutions and use your wits, not just to succeed in your mission, but to simply stay alive.
"In Alien: Isolation, we have taken the series back to the roots of Ridley Scott's 1979 movie, the original survival horror," said Alistair Hope, Creative Lead at Creative Assembly. "Our Alien is a truly terrifying creature, as intelligent as he is hostile, relentless, brutal and unstoppable. This is the Alien game fans of the series have always wanted."
"Creative Assembly has created a truly incredible gaming experience, capturing perfectly the very core of what has made the Alien franchise remain relevant after 35 years," said Jeffrey Godsick, president of Twentieth Century Fox Consumer Products. "This partnership has led to the creation of a game that is simply outstanding and sets the tone for what is to come this year for the 35thanniversary of Alien."
Alien: Isolation will be available in late 2014 for PlayStation®4 system, Xbox One, PlayStation®3 system, Xbox 360 and Windows PC. Throughout 2014, Twentieth Century Fox Consumer Products will be honoring the milestone 35th anniversary with a yearlong celebration marking the beginnings of the Alien legacy by releasing commemorative and fan-favorite products.
======================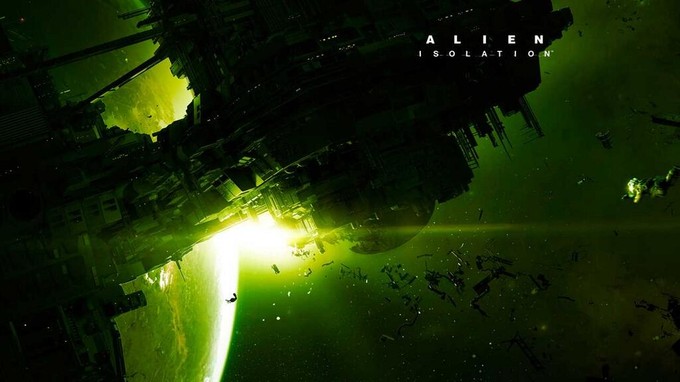 Here's a new look at ALIEN ISOLATION - a rather amazing looking game (due later this year) which recreates the 'verse' of Ridley Scott's original ALIEN film with both amazing detail and intense atmosphere.


Trailer...
Gameplay…


Making of…

And here are some images from the game's official site (you can find EMBIGGENABLE versions there - as well as additional shots)...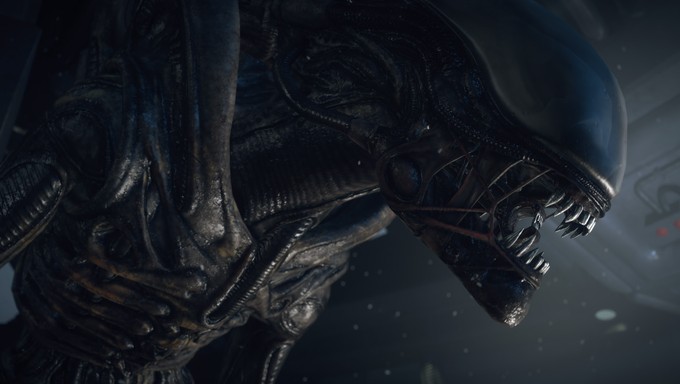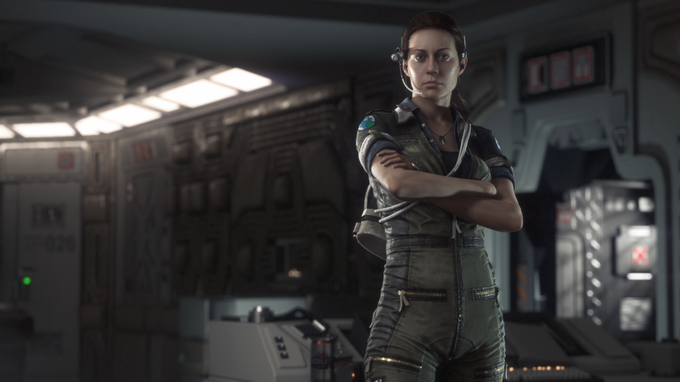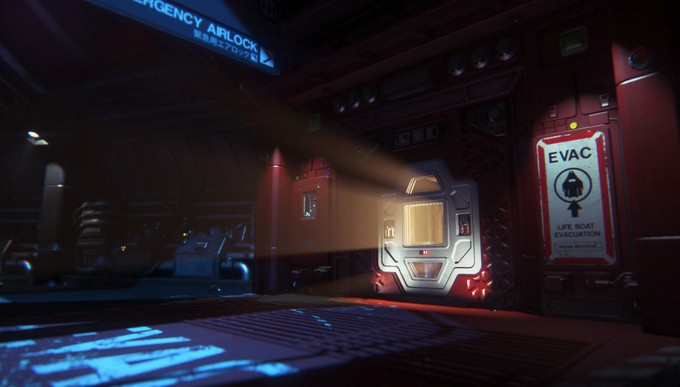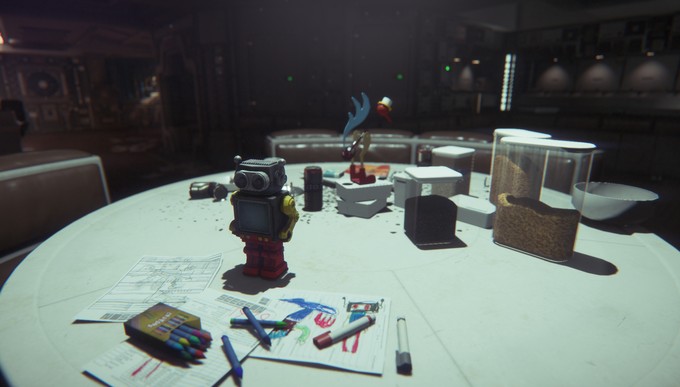 Looks like this'll hit XBOX 360, XBOX One, PS3 and PS4, and PC. This is the kind of game which can…and has…gone terribly wrong in the past (ALIENS: COLONIAL MARINES being a perfect example). This said, I sure love the style, heart, and attention to detail which appears to have gone into ISOLATION thus far. Since I first heard about this project a while back, I've moved from skeptical to profoundly curious (and even excited) to look upon end results. So far...so good?
More soon...
—————-
Glen Oliver
"Merrick"
- e-mail
- Twitter
- Google +