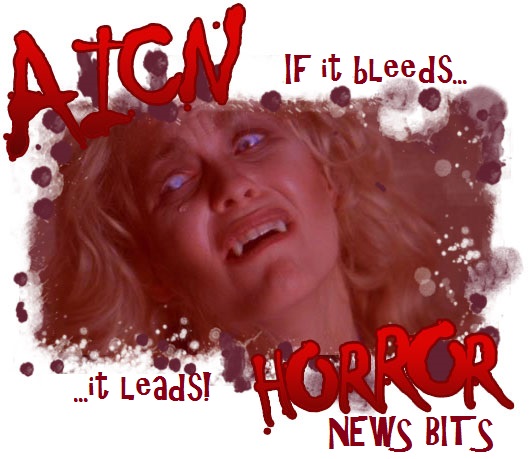 Logo by Kristian Horn
What the &#$% is ZOMBIES & SHARKS?
---
Greetings, all. It's Ambush Bug with some more horror news—bite size, just how you zombies like it!
---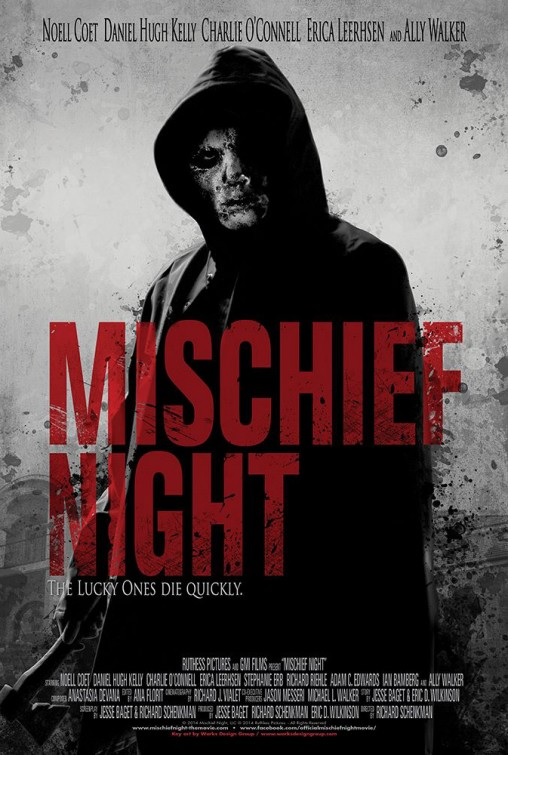 MICHIEF NIGHT treats us with a teaser!
MISCHIEF NIGHT was a tight little thriller (
review here
) and it's coming to DVD and Video On Demand next week.
Here's the official synopsis;
Emily Walton, who has suffered from psychosomatic blindness ever since the car accident that took her mother's life, must summon every instinct at her disposal to protect herself and her loved ones from a mysterious intruder the night before Halloween.
Find out more about MISCHIEF NIGHT on
Facebook here
!
Here's the clip!
And the trailer!
---
So what the heck is THE DREAMLANDS!?! This teaser provides no answers…
Though it's about as ambiguous as they come, this teaser for THE DREAMLANDS entitled "The Awakening" has me intrigued. There seems to be masks, rumbling, and a falling cliff involved…oh and a dude who looks like Oliver Twist. Other than that, I have no clue, but I want to see more…which is exactly what a good teaser does.
A bit of digging tells me that this is the first ever feature film adaptation of H.P. Lovecraft's DREAM CYCLE! And on March 1st the filmmakers will start a crowdfunding campaign to make the film possible!
Find out more about this project on their website here!
---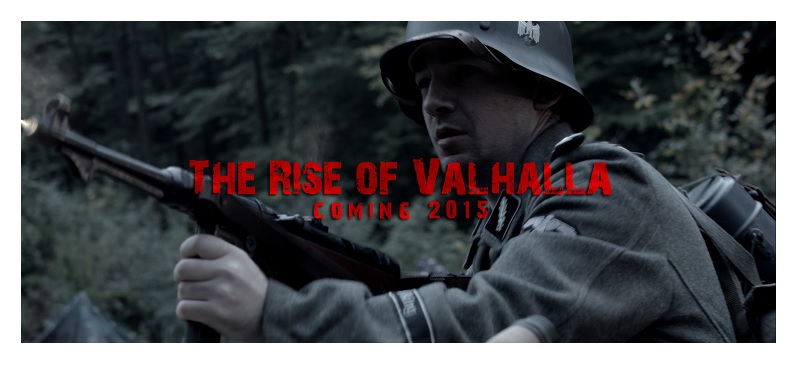 By Odin's Beard, Ye Shall Fear THE RISE OF VALHALLA!
The official synopsis reads;
Germany | April 1945, Near the Hessian border. The Third U.S. Army is only 20km away and is involved in fierce fighting with associations of the German "Waffen-SS". In the forests reigns the German resistance. A small group of German resistance fighters follows the trail of a Waffen-SS Soldier through the woods to the Hessian border since days. After days without food the trail leads the soldiers to the foot of the hill called "Hüssenberg". But instead of finding the persecutee the soldiers discover a place of horror. In the middle of the mountain there is a small German base. Certainly there is no living person left naymore and the entire outpost resembles a slaughterhouse. There are torn off body parts, impaled heads and impaled bodies everywhere. At the entrance of a small cave, the resistance force finds a diary which is bound into a leather. As it turns out, General Wolff opened the gate to Valhalla with the help of supernatural forces under the authority of Himmler . Even before the resistance fighters can understand what happened, they are confronted with threat of another world : ZOMBIE Vikings!
Who can resist a premise like that? Though I'm not sure who to root for; the Nazis or the Zombie Vikings! Still, it'll be fun to find out! This one won't be out until 2015, but here's the teaser trailer!
The Rise of Valhalla | Teaser 2 from BOREDOM on Vimeo.
---
Here's a trailer for THE ANATOMY OF MONSTERS for you all to pick apart!
Formerly known as THE WITCHING HOUR, Byron C. Miller's THE ANATOMY OF MONSTERS promises to be a low fi psychological/psycho-sexual thriller and is gearing up to tour fests in 2014. Here's the official and possibly spoilerific synopsis:
Andrew seems ordinary as he prepares for an evening out. He carefully shaves, styles his hair and selects the perfect outfit. As the hour grows late he decides to make the final preparations by examining his tools for the night; duct tape, rubber gloves and a large hunting knife. Andrew plans to haunt a bar in order to ensnare an unsuspecting woman, but finds that this is more difficult then it appears. He is starting to lose hope of finding someone, when someone finds him... Sarah notices Andrew as she is sitting alone in the back of the bar. She strikes up a conversation with him. Last call arrives and Sarah suggests that they get a motel room. At the motel, Sarah is flirtatious, but Andrew quickly dismisses her advances and instead begins to give in to his dark impulses. He produces the large hunting knife and forces Sarah to cower in fear. She begs him to let her go, but he rebuffs her at every turn. Finally he moves in for the kill. Andrew wavers. Sarah catches this hesitation and sees an opportunity. She begins to talk to him, in a confident voice about murder...and how to get away with it. She can help him to be a better killer if he will only listen... What follows is a deadly game of wits, and a soul bearing confession.
Find out more about this one on Facebook here.
Below is the first trailer for the film.
---
Drool at the Sight of this STRANGE BLOOD Teaser Trailer!
Music video director Chad Michael Ward has started production on STRANGE BLOOD and they've passed on a teaser trailer to tantalize us with.
Here's the official synopsis:
When a brilliant but obsessive scientist goes to extremes to develop a universal cure for all disease, he finds himself infected with a bizarre parasite that begins to transform him into a bloodthirsty madman. Time running out, and with the aid of his med student assistant, he must find a way to stop the monster that is growing within and prevent the rest of the world from being "cured."
Not getting much from this teaser, but this seems like a cool new twist of Jekyll & Hyde and if that's the case, I'm looking forward to it. Check out the trailer below.
---
And finally…here's a short called THE VIRAL MAN starring the talented director and actress Brea Grant (
BEST FRIENDS FOREVER
, HEROES, DEXTER) and directed by Patrick Meany who was the master documenter of
GRANT MORRISON: TALKING WITH GODS
&
WARREN ELLIS: CAPTURED GHOSTS
Documentaries. Patrick's trying his hand with narrative film here. This one is on the budgetary low, but it's also freaky cool. Check out Respect Film's THE VIRAL MAN!
The Viral Man from Patrick Meaney on Vimeo.
---
Look for AICN HORROR horror and genre film reviews every Friday.
Find more AICN HORROR including an archive of previous columns on AICN HORROR's Facebook page!