Hey guys! Horrorella here...
Production is certainly ramping up in the TERMINATOR reboot, which will reportedly be titled TERMINATOR: GENESIS. Deadline reports that ZERO DARK THIRTY star Jason Clarke is in talks for the role of John Connor.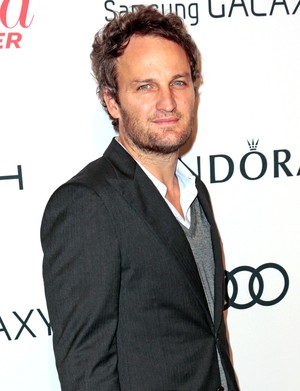 Arnold Schwarzenegger will reportedly be reprising the role that he first made famous back in 1984, and we have heard that Emilia Clark (GAME OF THRONES) and Brie Larson (SHORT TERM 12, SCOTT PILGRIM VS.THE WORLD) are frontrunners for the role of Sarah Connor. No word yet on who is being considered for Kyle Reese, though he will play a part in the story as well.
Clarke has proven himself to be a solid actor, and I have no problem seeing him in the role of military leader/freedom fighter John Connor. What's unclear at this point is how any of the roles or the story lines will fit together. Will John Connor be appearing in flashbacks (or flashforwards, as the case may be)? Will he be traveling through time? Will we be jumping back and forth between the present and the future?
We'll have to wait to see. I'm curious to see who they wind up bringing aboard for the Kyle Reese role, as that character will most likely bridge the John and Sarah Connor story lines.
What do you guys think? Is Jason Clarke the John Connor of your dreams?