Hey Yo, Draven here.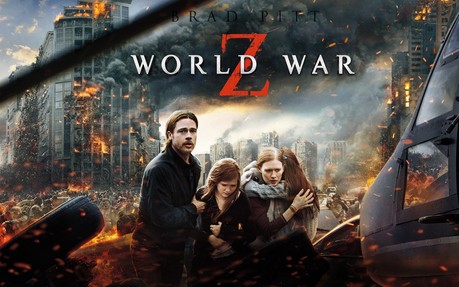 Before WORLD WAR Z came out, most analysts were expecting it to be a colossal failure after massive reshoots had ballooned the budget and dampened the buzz on the film. Then it was actually released and was received well critically (67% on Rotten Tomatoes) but more importantly made almost $550 million worldwide. Here we are, just six months after it was released and Paramount is ready to move forward with a sequel and has reportedly hired a director.
We all knew after the behind the scenes issues with the first one meant that the original director, Marc Forster would probably be replaced. THR is reporting that his replacement will be Juan Antonio Bayona, as he has reached a deal to helm the sequel after meeting with producers (including Brad Pitt).
Bayona previously directed the excellent horror film, THE ORPHANAGE and last year's divisive disaster film, THE IMPOSSIBLE. He has showed with his previous films that he can direct big set pieces and great suspenseful horror so this seems like a really good fit. We don't yet know who is going to script the sequel but Brad Pitt is returning to produce and probably star in the film.
I was kind of indifferent on WORLD WAR Z but could get interested in a sequel and this is a nice step towards that, but what do you guys think of this news? Do you want to see a sequel to WORLD WAR Z?
Follow me on Twitter here!