Papa Vinyard here, now here's a little somethin' for ya...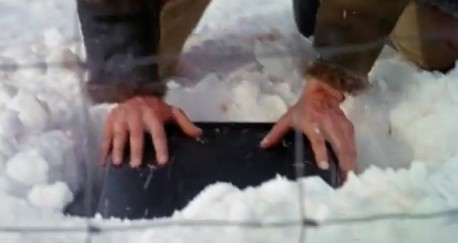 Remember that "THIS IS A TRUE STORY" text that opened FARGO? Well, as legend has it, it cost a young woman her life. In 2001, Takako Konishi was found dead in the middle of a snow-covered field in Detroit Lakes, Minnesota. Investigations revealed that she committed suicide after a personal crisis involving her employment and an American lover, but urban legend took over, and decided that this girl was actually looking for the money that Steve Buscemi's FARGO character buried by the fence before tasting the woodchipper. There was a short documentary made about her story, and now director David Zellner is "printing the legend", and making a film about a young Japanese woman looking for that film's "little bit 'a money".
PACIFIC RIM/BABEL's Rinko Kikuchi will be playing a fictionalized version of the character in KUMIKO, THE TREASURE HUNTER, and we have our first look at the film via these pictures in anticipation of the film's Sundance premiere. Even though I haven't seen Zellner's previous films (which include oddities such as PLASTIC UTOPIA and KID-THING), I am intrigued by the premise and by Kikuchi's continual ability to immerse herself in her roles. I could totally watch her shuffling through the Minnesotan wilderness, tunnel-visioned and obsessed, for an hour and a half, and that's what this movie is sounding like at this point; if there's any more to it than a one-woman show for Kikuchi to show off her skills, front and center, hopefully it'll just be icing on the cake instead of distracting side-plots and such.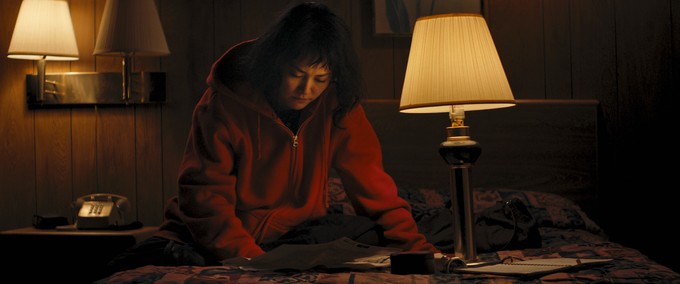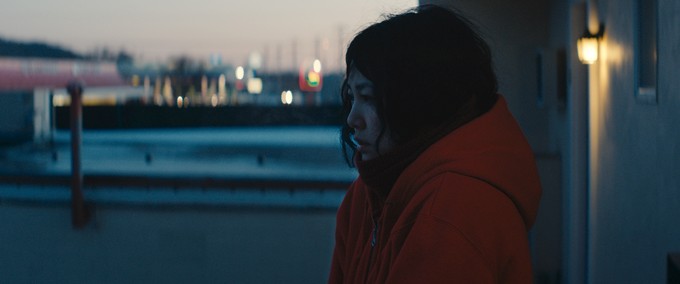 Obviously, these shots tell us very little in terms of what sort of tone (and even content) to expect, and we probably won't know what kind of movie this is until people get to see it next month. I'm definitely keeping my eye out for this one.
Does this sound like indie garbage leeching off of the residual reputation of an almost 20 year old modern classic, or the backdrop for a potentially knockout performance from Rinko Kikuchi?
-Vincent Zahedi
"Papa Vinyard"
vincentzahedi@gmail.com
Follow Me On Twitter