Papa Vinyard here, now here's a little somethin' for ya...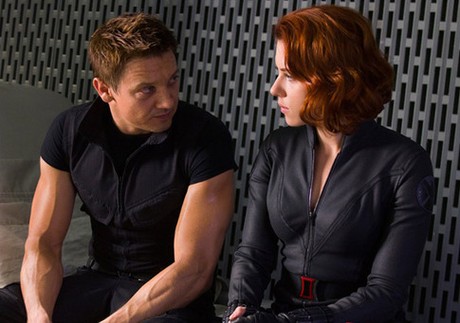 So, Universal has announced that Justin Lin is officially announced as the director of the most recent BOURNE flick, which will star Jeremy Renner, but won't feature the involvement of series writer Tony Gilroy (making this the first BOURNE without him onboard) and, as of yet, Jason Bourne himself, Matt Damon. More significantly, we have a release date: guess what, guys, Bourne (or Aaron Cross, I guess) is throwing down with the big dogs of Summer 2015. Granted, its August 15th release date clears it from AGE OF ULTRON, JURASSIC WORLD, and even BATMAN VS. SUPERMAN/MOS 2 by a full month. Right now, it's biggest competition is ASSASSIN'S CREED, which will come out a week earlier on August 7th; that month's main event, Renner vs. Fassbender, place your bets!
Also, Universal has dated the Luc Besson/Scarlett Johansson flick, LUCY, for a year earlier than BOURNE, on August 8th, 2014. The film has Johansson as a drug mule who gets superpowers when she accidentally ingests some of her own contraband, and is mentored by none other than Morgan Freeman. As one of the few that actually enjoyed Besson's THE FAMILY (a.k.a. MALAVITA), I'm super-stoked, but I can't imagine that Besson tackling this kind of LA FEMME NIKITA/FIFTH ELEMENT-style "girl power" action flick doesn't get many of you excited, particularly with Johansson in tow. How couldn't it?
-Vincent Zahedi
"Papa Vinyard"
vincentzahedi@gmail.com
Follow Me On Twitter