Hey Yo, Draven here.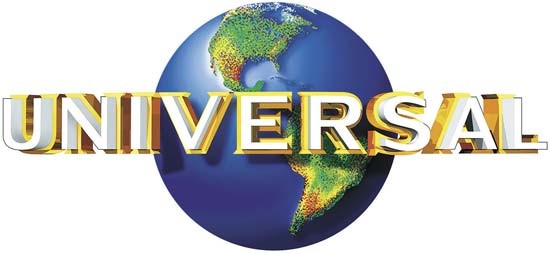 Universal has announced a bunch of new release dates today. First, as expected they have pushed back Duncan Jones' World of Warcraft adaptation, WARCRAFT and will now open on March 11, 2016, safely out of EPISODE VII's ground zero.
"Legendary Pictures' WARCRAFT, a 3D epic adventure of world-colliding conflict based upon Blizzard Entertainment's globally-renowned universe, will be directed by Duncan Jones (Moon,Source Code) and is written by Charles Leavitt and rewritten by Duncan Jones. The producers are Charles Roven, Thomas Tull, Jon Jashni and Alex Gartner. Stuart Fenegan, Jillian Share and Brent O'Connor will serve as executive producers. Blizzard's Chris Metzen will co-produce."
They also announced that Andy Muschietti's THE MUMMY reboot, that Roberto Orci and Alex Kurtzman hope will kick off their new shared Universal Monster universe, will open a little over a month later on April 22nd, 2016.
"A legend that has endured since the dawn of man is reborn in THE MUMMY, Universal Pictures' all-new epic action-adventure. THE MUMMY is conceived with dramatic intensity by an imaginative creative team including director Andy Muschietti (Mama) and producers Alex Kurtzman & Roberto Orci (Star Trek and Transformers series) and Sean Daniel (The Mummy trilogy). Jon Spaihts (Prometheus) wrote the screenplay, and Bobby Cohen and Barbara Muschietti will executive produce."
THE BOY NEXT DOOR, a thriller starring Jennifer Lopez (that I am sure you are all eagerly anticipating) will open in prime dumping ground, January 23, 2015. Not a lot to say about that other than when do you guys think Rob Cohen is going to make a semi-decent film again?
"Jennifer Lopez leads the cast in THE BOY NEXT DOOR, a psychological thriller that explores a forbidden attraction that goes much too far. Directed by Rob Cohen (The Fast and the Furious) and written by Barbara Curry, the film also stars Ryan Guzman, John Corbett and Kristin Chenoweth. THE BOY NEXT DOOR is produced by Jason Blum of Blumhouse Productions, Lopez and Elaine Goldsmith-Thomas of Nuyorican Productions, Benny Medina of The Medina Company and John Jacobs of Smart Entertainment."
The next film from Michael Mann, that has yet to be titled (although I have seen some people refer to it as CYBER) will open on January 16th, 2015. Before we jump all over that release date as an indicator of quality, I am going to bet that Universal is going to follow the release pattern they have for LONE SURVIVOR. It is going to open limited at the end of December so that it qualifies for award consideration and then is going to open wide on January 10th, 2014. I am going to assume that is the case here, just a hunch though. Man, it has been much too long (2009) since we have had a new Mann film. I can't wait for this.
"Set within the world of global cybercrime, Legendary's UNTITLED MICHAEL MANN PROJECT follows a furloughed convict and his American and Chinese partners as they hunt a high-level cybercrime network from Chicago to Los Angeles to Hong Kong to Jakarta. Directed and produced by Michael Mann, the film stars Chris Hemsworth, Viola Davis, Tang Wei and Wang Leehom, and it is written by Morgan Davis Foehl and Mann. Legendary's Thomas Tull and Jon Jashni produce alongside Mann, while Alex Garcia and Eric McLeod will serve as the executive producers."
And last and most interesting is the February 6th, 2015 release date for the Jeff Bridges fantasy-epic, SEVENTH SON. This is a film that was originally scheduled to open this past February, but was then delayed to this past October (we even got a trailer for it), and then January 2014, before Warner Bros had no problem giving it to Universal when they acquired Legendary Films from WB. So we might get to have a chance to see it two-years after it was originally scheduled for release. I think everybody has pretty much given up on this flick.
"In a time of enchantments when legends and magic collide, the sole remaining warrior of a mystical order (Oscar® winner Jeff Bridges) travels to find a prophesized hero born with incredible powers, the last Seventh Son (Ben Barnes). Torn from his quiet life as a farmhand, the unlikely young hero embarks on a daring adventure with his battle-hardened mentor to vanquish a dark queen (Julianne Moore) and the army of supernatural assassins she has dispatched against their kingdom. Sergei Bodrov directed SEVENTH SON from a screenplay by Matt Greenberg, Charles Leavitt and Steve Knight, based on the book "The Spook's Apprentice" by Joseph Delaney. The film is produced by Basil Iwanyk, Thomas Tull and Lionel Wigram. Jon Jashni, Brent O'Connor and Alysia Cotter are executive producers, with Jillian Share and Erica Lee co-producing. The film will be released in 3D."
Follow me on Twitter here!