CLICK HERE FOR THE HOLIDAY GIFT GUIDE 2013 PART 1: BLU, DVD, VIDEO GAMES, BOARD GAMES and GEEK ART!
CLICK HERE FOR THE HOLIDAY GIFT GUIDE 2013 PART 3: GEEKY HOUSEWARES and APPAREL!
CLICK HERE FOR THE HOLIDAY GIFT GUIDE 2013 PART 4: COLLECTIBLES, TOYS, ORNAMENTS and RICH STUFF!
Ahoy, squirts! Quint here with Part 2 of the 2013 Holiday Gift Guide covering books and music. I'm already running on fumes, so let's cut the chit chat and jump right into books, shall we? Tons of great stuff in print this year. Let's take a look!
BOOKS
Cheap ($24.99 and under)
What better way to kick off the 2013 Holiday Gift Guide Book section, am I right? A Christmas Story is celebrating it's 30th anniversary this year (damn, I'm so old I'm starting to get the urge to steal undercooked turkey pieces and do battle with my household heater) and here's this hardcover book out with a ton of behind the scenes stories from the cast and crew. Plus it has a foreword by Wil Wheaton. He wasn't in it, but he was in other classic '80s kids movies, so why not? Don't shoot your eye out before you can give this one a read! $20.53.
Doctor Sleep is great great great. This is King's sequel to The Shining following Danny Torrance who grew up to be quite a damaged man, but unlike his father he finds help when he needs it the most. Also like his dad he comes to be the protector of a child with the shining. Doctor Sleep is a worthy sequel and a page turner of a book. I highly recommend re-reading (or reading for the first time) The Shining ($4.79 paperback) and jumping right into Doctor Sleep. $16.88.
Stevie boy is on a hell of a roll this year. Doctor Sleep is a fantastic read and Joyland feels like something he would have written in his prime, which just goes to show that Uncle Steve still has it. Joyland was put out by Hard Case Crime, so it's a little bit of a ghost story/murder mystery set in a small East Coast amusement park as a heartbroken young man tries to distract himself from the horrors of a disintegrating first love. I highly recommend this one. $7.90.
One more Stephen King title. The Dark Man was a poem that King wrote over 40 years ago in which he pretty much creates Randall Flagg, one of his big villains that has jumped from story to story in his expansive universe. Illustrator Glenn Chadbourne created over 70 full sized works of art based on King's college poem. He uses his art to explore the poem and the results are this hardcover book. Every hardcore Stephen King fan will have Doctor Sleep by now, but this one's a bit more obscure and might have slipped under some radars here or there. $19.27.
I always feel a little guilty underlining that Stephen King is Joe Hill's dad, but it's hard for me to talk about how much I like his work without explaining that part of the reason Hill's stories work for me is they feel like his dad's best stuff. It's a high compliment, but I'm sure he's tired of the connection. Or maybe not because he and his father are connecting their universes. There are IT and Dark Tower references in NOS4A2 and there's a NOS4A2 reference in Doctor Sleep. Love it. Hill's book is about a creepy kid abductor named Charlie Manx who takes his victims to a place called Christmasland. It's not as simple as a kid killer or worse. Christmasland is a nightmare place in another reality where the kids turn into little monsters themselves. Manx meets his match in a young girl and a rivalry forms that lasts for decades. It's a hell of a read. Hill is 3 and 0 for me right now. Heart-Shaped Box and Horns were both great, too. So is Locke & Key. Popular fiction is richer for his presence. $10.79.
I actually didn't know a thing about this book until I saw JJ Abrams' recent Colbert Report appearance and I gotta say it sounds pretty damn good. The idea is that you're reading an old library book and people have written in the margins over time. You come realize a man and a woman used this book to communicate back and forth with scribbled notes, so you're not only reading the book itself, but following a separate story of these two people who were also reading the book. High concept, sounds rad as hell. Written by Abrams and Doug Dorst. I ordered my copy. What about you? $21.00.
One of the more popular books last year was Jeffrey Brown's Darth Vader and Son ($11.81), a kid's storybook that shows a slightly different view of the father/son dynamic that could have been. Not to ignore the other Skywalker, Brown has returned with this one showing how the Sith Lord would have raised Leia. Cute books and funny gifts for Star Wars mega geeks. $11.76.
What if William Shakespeare had written Star Wars? Well, this book gives you an idea of that very thing... The themes Lucas used were as old as storytelling, so it's not that much of a stretch. I hear great things about this one. $12.11.
Gathered here are various bits and pieces of concept art from all of Star Wars, not just Ralph McQuarrie's now infamous early Star Wars movie art (like on the cover). There's art from the creation of many different Star Wars stories, including the abandoned video game 1313. Mark my words, that game will pop up again. There's too much of a cult status building around it. The game might not be revisited for another decade, but it will be. $24.00.
This is the present you give your rowdy nephew or niece when you want to torture your brother or sister. By the third continuous hour of R2-D2 bleeps and bloops they'll want to go on a stabbing spree, starting with you. So, gift and leave. Or, translated into droidese, bleep-bleep-bloop-uuuuhhh-ooohhhh. $15.26.
Hey, it's another Star Wars cookbook! This one comes with three cookie cutters, though, so now you can haz Darth Vader cookiez. $20.15.
This Star Wars Cookbook gives you recipes for chilled treats, including "Ice Sabers" using the included ice pop molds. I don't trust the Bantha Poo-Doo Chocolate Pudding, though. $22.49.
Yep, Klingons and Khristmas. With a Kh. Two great tastes that should never ever ever ever ever have been mixed. I don't want to know what rites of passage good Klingon children are put through by Klingon St. Nick. $10.74.
"Hey, Quint. You screwed the pooch! That's clearly a collectible, not a book. You stupid head!" No, sir. That's a book. Well, a booklet anyway. Yeah, that's a bust of Spock that comes with it, but you're just supposed to look at it while flipping through the book of Vulcan philosophy as spoken by Spock throughout his Trek tenure. Nerdy, but a neat and different kind of gift. $17.95.
During the resurgence of Star Trek's popularity in the 1970s, Topps released a trading card set surrounding the classic show. The complete fronts and backs of each card as well as commentary by Trek experts is assembled here. You may remember they did a similar thing with both Mars Attacks! Cards and Garbage Pale Kids. Very neat. $15.35.
When you have a publication as old as Popular Mechanics you get awesome shit like this. They've gone to back issues dated between 1910 and 1970 and looked up scientist and military expert predictions on what the future of modern weaponry would be. Some are crazy science-fiction theories and some actually came to pass. $17.34.
These hardcover making and art of books are always super detailed and well put together. The folks working behind the scenes on Peter Jackson's Tolkien movies are sticklers for detail and documentation, so you can always count on their books being awesome. This will be worth a read if only for the section on how they designed Smaug, I guarantee it. Released on December 13th, you can pre-order now for delivery before the holidays shut everything down. $23.99.
Doing it up right to celebrate the 75th Anniversary of The Wizard of Oz, this hardcover book goes into the nitty-gritty of the making of the movie, the reasons behind some big creative decisions, like making the slippers ruby-colored, and including some really cool things like wardrobe test pictures and production art. $24.48.
John Fricke's book covers the phenomenon that is The Wizard of Oz, exploring its pop culture reach throughout many, many generations. It covers different ground than the big official 75th Anniversary book above, which is more about exploring the making of the movie. Fricke's book is about what happened after. $20.27.
When I was a kid I watched Nickelodeon with the same sort of fervor I watch Comedy Central and The Food Network now (don't judge me!!!!!!). Fitting, actually, because Marc Sommers producers a lot of stuff for Food Network now. Anyway, I used to dream about winning a trip to Space Camp by picking a flag out of that giant nose super fast. I laughed my ass off at You Can't Do That On Television and was the perfect age for The Adventures of Pete and Pete and Clarissa Explains It All. So this book definitely intrigues me. It's the story of how the network was set up and the scuttlebutt behind the creation and execution of those shows I watched obsessively as a kid, so yeah. This one's right up my alley. $15.24.
Glenn Frankel's book The Searcher: The Making of an American Legend not only goes in-depth on the making of John Ford's classic film, but the real life story that served as the basis for the novel the film was based on. A surely fascinating expose on Hollywood and American mythmaking. $20.17.
I'm a big fan of the Dead Space games, but I'm a sucker for sci-fi horror, so it's not much of a leap for me to get into that world. It's also not much of a leap to now understand why the Art of the Dead Space games is on this list. Titan put this book out and it looks goooooooood. $24.59.
Pirate assassins! This is the Art of book for Assassin's Creed IV. The little bit I've seen of this game looks pretty and you can always get your money's worth with these video game books because they typically have the most talented designers onboard, so there's always something amazing to see unfold as their process is shown step by step. $22.10.
Marty Sklar has been working with Disney since a month before Disneyland opened and has become one of the most well known of the Imagineers. Now he has a book telling his story, all about his interactions with Walt and the history of Disney as a company. $15.02.
This one is a bit more... unofficial. These are the stories the Mouse House doesn't want out. I love the Disney Parks because you're guaranteed to be treated like royalty. It's part of the job of all the cast members. I wouldn't change that for the world, but I also like behind the scenes gossip and this is where this book comes in. The new one is volume two (you can get v.1 for $13.46) and it can be yours for $12.61 for v.2.
Written by the same guy as the Vault of Walt books, Who's Afraid of Song of the South takes a look at the controversial film that Disney as a corporation has been trying to sweep under the rug for the last 20+ years. I've told this story before, but I once talked to a guy that was a big, big, big wig at Disney and brought up the movie and he said it'd never get released because it's racist. I asked if he'd ever seen the movie and he said, "Well, no, but everyone knows it's racist." That's the problem right there. Curious to see what this book dives into. You always have to take unofficial stuff with a grain of salt... but then again you have to do that with official books, too, so grains of salt for everyone! $17.96.
There have been reams written about Jim Henson, but this is the book you want if you're looking to get a complete picture of the man. Why? Because it has the best cover, of course. No, no... that's only part of the reason. This brick of a book (over 600 pages) is the most comprehensive examination of the man, his childhood, his creative process, his career and the difference between the public persona and the real Jim Henson. $24.87.
Henson's not the only guy getting an expansive biography this year. Richard Pryor is the subject of this one by Joe and David Henry. This unflinching look into a very complicated, very conflicted and very talented man is a must read for anyone who likes comedy and appreciates Pryor's contributions to it (ie everyone ever everywhere). $16.41.
Mr. Show is one of the best things to ever appear on TV (if you don't know what I'm talking about buy this right now before others find out you don't know about Mr. Show and vote you off the island) and now Bob Odenkirk and David Cross have taken some time off from Breaking Bad and Arrested Development (respectively) and have put out this book comprised of two scripts. One of them is about David Cross being elected President and the other is Bob and David trying to sell their scripts around Hollywood and the crazy shit they had to go through. I think they said on The Daily Show that that second one was made up for this book as a way to tell some of they're nuttier stories, but that first one was a real script they shopped around. So you can read that and also hear how horrible Hollywood execs are. Double whammy of hilarity! $10.87.
A lot has happened in my life this past year, but sort of near the top of the heap is finally catching on to just how awesome Nick Offerman is. I mainlined Parks and Rec, I thought he was awesome in The Kings of Summer and I even got to interview him and resist the urge to bring up bacon, so it was a good year. Paddle Your Own Canoe is kind of Offerman's guide to being a man. He makes things out of wood. He grills red meat perfectly every time. He's vying for most interesting man in the world. Watch your ass, Dos Equis guy! $16.17.
I'm so sorry about this, but when I decided to include Nick Offerman's book I knew I had to follow it up with Grumpy Cat's book. I CAN'T HELP IT. Every time I see Grumpy Cat I think of Nick Offerman. Every time I see Nick Offerman I think of Grumpy Cat. Oh, no! Now I've infected you, too. You will never unsee it. $10.09.
I'm so pumped for Anchorman 2, you guys. It just feels like I'm seeing some friends I haven't seen in a long time. Maybe to hold me over I can read Ron Burgundy's autobiography? Did you know Ron went to Our Lady Queen of Chewbacca High School? Bet you didn't. That and many more insights into the man, the myth, the something-something legend can be found in this here book. $13.92.
Karl Pilkington has his own book. You guys, I think the end times is upon us. Poor, poor Pilkington. One, that surname is unfortunate for someone widely regarded as "different" and two, he's always catching hell from Ricky Gervais... but it's hard to feel too bad for him because he's kind of like a walking Curb Your Enthusiasm episode. His view on life and the people in it is hilariously wrong all the time, but he has such a childlike wonder about him that you can't get offended. $16.14.
Tim Conway's one of the greats. He was a little before my time, but that hasn't stopped me from enjoying the filmmakers and authors I love, so it wasn't that long before I began appreciating Mr. Conway. Every time I see a Carol Burnett Show sketch I hadn't caught before I always find myself waiting to see what Conway does to turn the funny up to 11. He's that kind of guy and now he has an autobiography out. $16.10.
Billy Crystal's at the autobiography ball, too. This one's all about hitting 65, looking back at his life and career and how he hates being old. Hey, at least he's honest... $18.48.
Carl Reiner had a front row seat to the comedy scene as we know it today and now he's written a book all about his life experiences. $23.19.
If John Badham wants to tell you how to direct then you better listen up. The dude directed Blue Thunder and Saturday Night Fever and Wargames, fer cryin' out loud (I was going to include Short Circuit on that list, but then I thought some smartass would make fun of me. Johnny Five 4evah!) Mr. Badham wants to learn you some on how movies are made, so pay up and learn how to make movies. $22.47.
Another great book that hit this year is The Friedkin Connection, the memoirs of one Mr. William Friedkin. There are a million William Friedkin stories out there (usually pretty controversial ones, too), but now you have over 500 pages of the man himself getting a chance to tell his own story. From my very, very brief interactions with him a long time ago, I can tell you he doesn't sugarcoat things. $21.48.
Leatherface himself, Gunnar Hanson, put pen to paper and has documented his memories of the making of The Texas Chain Saw Massacre, from filming to release and what happened after. A must for any genre fan. $17.76.
Now here's a book on Peter Cushing's life and career that utilizes previously unreleased personal correspondence from Cushing himself as well as a ton of archive materials held at the BBC and Hammer. Definitely of interest to movie fans, especially British genre fans. $18.15.
We can spend our days arguing about movie opinions or nerding out about the latest Star Wars or Marvel news, but every once in a while it's good to remember the real world out there. I'm not saying movies aren't real or important culturally, but hearing Malala talk about her experiences is a bit humbling. I don't know if there's anything I believe in strongly enough to get shot in the head over and that's just what happened to her. She survived. She was 15 years old when she was shot by the Taliban for daring to speak out about her right to an education. But she's not bitter, she's not angry, she's not vengeful. She's more rational and compassionate than the vast majority of people in my home country, America home of the free and brave and all that. She's still standing up to oppression, but doing it in such a dignified way that she's turned a few typically oblivious heads... like mine. Which is why her book is on this list. Don't worry, the serious part is going to be short-lived. I'll be getting back to corny movie geek jokes and inappropriate f-bombs in a second. For now, though, I wanted to highlight a truly brave soul who is a force for good in this world. $15.60.
I have such a hard time viewing Anjelica Huston as a sex symbol. It's not that I can't look at younger pictures of her and appreciate her beauty... and older pictures for that matter. She's an elegant, classy, beautiful lady still to this day. But you have to understand I saw The Witches as a kid and that kind of permanently effected my outlook. She's a brilliant actress and has led such an interesting life to boot. This memoir details that extraordinary life up until she started acting. She has a second book publishing next year that will go into all the acting stuff, but this one focuses on her childhood, her coming of age as a model and the run-ins she had with The Rolling Stones in '60s London. $.
I typically don't like biographies of living people that don't actually include any participation from the subject of the book. I understand when it's someone like Vincent Price or Marlon Brando. They're gone, but Nicholson isn't. It just always leaves a little nagging doubt of authenticity when I read these kind of things, but I hear good stuff about Marc Eliot's biography of Jack Nicholson, so it's here. I don't know if there's another living actor that has seen the kind of shit (good and bad) that Nicholson has over the course of his career. It'd be amazing if someday before he decides he's too cool for this planet he documented some of that for us. Even his short appearance in that Roger Corman doc was full of gold. I guess what I'm saying is I miss you, Jack. You owe us at least another dozen awesome performances before you're allowed to retire. Just making sure you know that. $15.60.
Of all the biographies on this list, the one I'm most interested by is this one, Anne Serling's book all about her father. I'm such a Twilight Zone nerd that any and every little bit of information on the big brain behind it piques my interest. After checking out some reviews, I'm confident this will be something special. $17.97.
If you wanted to know everything there is to know about Robert Ripley, the man behind Ripley's Believe It Or Not, then this is the book for you. For folks like me that enjoy the strange and unusual, Mr. Ripley started the ball rolling on making that a pretty socially accepted trait and for that I'll always be grateful. $19.62.
Stacy Keach is one of my favorite living old school character actors. He's the kind of presence that'll make me automatically interested in a film. Recently he appeared in Alexander Payne's Nebraska and is still kicking ass and taking names. His autobiography should be a priority for any film fan. $19.50.
Legendary producer Robert Evans has a new book out called The Fat Lady Sang. I haven't read it, but I did read The Kid Stays In The Picture and if it's half as egomaniacally entertaining we're in for a treat. $11.37.
Forgive me for this Breakfast Taco detour. I'm a little hungry and just a picture of awesome Austin food is enough to sustain me through the rest of this section. SXSW's Jarod Neese and Mando Rayo made this nearly 200 page book dedicated to Austin Tex-Mex, specifically the delicate art of the breakfast taco. Hrmm... breakfast tacos... droooooool... $12.77.
Sketching from the Imagination is interesting to me because it's not a bunch of finely tuned art pieces from talented artists, but rather their sketches and doodles. Sometimes that free-flowing creativity turns into something that more aptly reflects the artist than the most detailed amazing lovingly crafted painting. $18.96.
Pop culture art Gallery 1988 was featured heavily in the art section in the first part of this very guide, but if you just like looking at their various poster prints, but don't have the wallspace or budget to go own them, then this is the next best thing. This is the second book of some of the art that has passed through their gallery and there are some doozies in here. If you want the first book you can order it here. The new one will run you $22.10.
Geek artist Scott Campbell returns with another book featuring his ridiculously cute interpretations of famous movie showdowns, be it Ripley and the Alien Queen or Charlie Chaplin and his tasty shoe. The first book can be had for $12.24 and the newly released The Great Showdowns: The Return is $11.25.
Brandon Bird was responsible for that great Nic Cage Adventure Set that I've featured in previous Holiday Guides as well as one of my all time favorite internet pop culture art pieces titled No One Wants to Play Sega with Harrison Ford. Mr. Bird is awesome, obviously. He has a new book out featuring a lot of his awesome work. Did I mention it comes with stickers? $11.80.
Leave it to the Cracked.com team to tell us everything the school system overlooked or just plain got wrong. The Detext Book is, apparently, bananas and obsessed with dicks (isn't everybody), but in a good way. All I know is those are some funny cats and I hear this book is awesome as long as you don't order the Kindle version, which for some reason is all kinds of messed up. Physical media dorks rejoice! We win this round! $15.36.
This one came out last year, but I somehow missed it. To make up for that grotesque oversight, I am including this book about the origins of breakfast cereal. I can't imagine my childhood without a bowl of Lucky Charms or Cocoa Pebbles, so here is proof of my loyalty to the greatest idea ever: sugared breakfast cereal. The book not only tells the story of the rise of cereal, but also includes looks at vintage cereal boxes, old school cereal box ads and a look at some of the crazy toys we all went crazy for. $15.95.
Remember those cheap little tiny cardboard toys that'd be up by the register when your mom was checking out at the supermarket? Remember how you always wanted it and then if you got it you realized how none of the arms moved on the tiny figures or the sweet art that made the little paper airplane look like it was flying around the room was way exaggerated? A book has been written about them called Rack Toys. Gotta be some great stuff there. I bet one flip through this book will trigger memories long dormant. $16.36.
Yay, a gathering of Bazooka Joe wrapper comics. I always felt kind of lost when I'd get a piece of Bazooka Joe bubblegum, I have to admit. I mean, you got Bazooka Joe for the comic in the wrapper, not the gum, which always tasted like freezedried, sugar-coated pink chalk and even that would just turn to rubber somewhere between the fourth and fifth chew. So this book collects the comics and also gives a bit of a history lesson on Bazooka Joe and why he was created. $15.11.
This is pretty neat. Essentially this is a compilation of comic geeks sharing where their love of comics came from. Vintage photos and in many ways a shared origin story, if you will, unite all the comic fans, be they legendary comic writers or younger blogger types. $16.19.
I recently guested on the CriterionCast podcast to talk about Holiday Gift Guide stuff and this comic was recommended very highly. Looking into it I can see why. It's a great idea. Basically it's about a Japanese soldier who was there when Godzilla first made landfall in 1954 and becomes obsessed with the giant monster when he's nearly killed by him. Godzilla becomes this dude's white whale and he tries to kill him over five decades. How sweet does that sound? Pretty damn sweet. I'm gonna order me one. What about you? $15.40.
I don't own much original comic art, but I'm fortunate enough to have a nice little Untold Tales of Spider-Man page inked by Al Williamson, who was a master at his craft. He got his start at EC and this collection shows of Williamson's talents at inking sci-fi tales. Included in this hardcover book compilation are three Ray Bradbury tales including A Sound of Thunder. There's also early writing from Harlan Ellison and some early art by Frank Frazetta. Hell of a creative troupe contained in these pages. $21.93.
Speaking of Harlan Ellison, here's an interesting graphic novel he's involved with. Teaming up with Concrete's Paul Chadwick he's created this science-fiction disaster story about the fabric of time and space beginning to unravel and 7 warriors appearing in the chaos to try to save our world and the infinite others in danger. Neat! $18.97.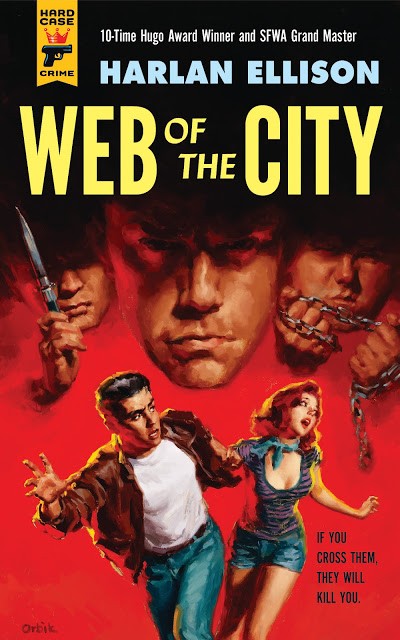 One more quick little Ellison detour. Hard Case Crime put out his very first published novel, a teen gang story called Web of the City, about a young man trying to go straight, but the underworld just won't let him go. You can tell Ellison is just finding his longform voice here, but even so his natural writer instincts are sharp. Just when things start to slow down an ultraviolent gang rumble happens and people lose eyes and other crazy shit. It's a great read itself and even more fascinating when looked upon in the context of Ellison's hugely influential career. $.
Start reading up now, squirts. Next year brings the film version of these characters and if the Comic-Con footage we saw was any indication we're all going to be going nutso for Guardians of the Galaxy. Get in on the ground floor and feel out the universe. Just don't let Groot know you're reading his story on his dead relatives. $16.41.
Moderate ($25.00-$70.99)
It's always good news when JW Rinzler has a new Making of book coming out and that news goes from good to best when it's a Star Wars book. I got about a tenth of the way into the book before I had to abandon it for the guide duties, but it's already amazing, truthful and way, way, way in-depth. If you've read his Making of Star Wars ($24.67) or Making of The Empire Strikes Back ($57.33) you'll know why I'm so giddy about his work. He has all the access, but doesn't shy away from the tensions during the making of the story or about shattering common misconceptions, like Leigh Brackett's script being the reason Empire works. In fact, that script read like an old radio play, not a movie. It was Kirschner, Kasdan and Lucas that molded that film into the classic it is regarded as today. Anyway, these books are huge, heavy, loaded with intimate access materials like production memos, correspondence and an amazing amount of behind the scenes images. Must owns. The new Making of Return of the Jedi will run you $54.09.
Another from-the-Lucasfilm-archives book by JW Rinzler, this one more tech minded. Filled with photograph and blueprint scans, this one celebrates the talented craftsmen who built the Millennium Falcon, the Death Star, Jabba's throne and everything in-between. Printed in an oversized hardcover format and including over 250 blueprints and 10 gatefolds you've now got a Star Wars book for the nerdy carpenter in the family. $59.99.
Some of the more popular books in past guide have been those nifty Star Wars related Sith and Jedi Code books that come in the mechanical boxes. Know what I'm talking about? You press a button and the box opens and inside is a book and various Sith or Jedi artifacts. Here's the Sith one to jog your memory. Now they've gone and made Boba Fett's Bounty Hunter code book. The pitch is that this book was found shortly after Boba's tumble into the Sarlac pit and contains the secrets of his type of scum, including some handwritten notes from daddy Jango, Han's wanted poster and trinkets from past victories. $59.99.
When I think who the target audience is for a book like this, one that collects maps of from all around the Star Trek Universe, including Vulcan, a Klingon Empire map (written completely in Klingon, by the way) and pretty much any other star system visited by the Enterprise and her crew, the only image that flashes into my mind is Justin Long from Galaxy Quest. That's not a bad thing. I'm not making fun of Trek fans. On the contrary, if Galaxy Quest is anything to go by someone will get this book, study it and save the known universe. $47.99.
In the early '80s there was a short-lived weekly Star Trek comic strip and there are two volumes that contain the entire run, 20 complete missions featuring Kirk and his trusty crew. v.1 is $44.99 and the newer v.2 is $27.48.
This is an interesting thing. Artist Juan Ortiz went through the original Star Trek series and made a pop culture poster for every single episode. Mondo has put out a few really rad Trek-episode related posters, but I dig the commitment of going episode by episode and doing a retro style poster. $26.76.
Yes! Here's an oral history of Roger Corman, who could be argued as the most influential producer of the last 60 years. Just look at who came out of the woodwork to talk about Roger and his career! Martin Scorsese, Francis Ford Coppola, James Cameron, Jack Nicholson, Robert De Niro and Peter Bogdanovich to just name a few. He started more massive careers than any other single producer and did so while making hugely entertaining B pictures that were more than just brainless entertainment. That's why I'm sad he's doing that stupid Crocotigerelephantwhatever shit now. But that's now. This book is all about the man who took on the Hollywood system and ended up paving the way for the auteurs that would follow. $25.44.
This epic 1,000 page volume only covers the first half of Barbara Stanwyck's career, where she took Hollywood by storm and proved to be a real deal screen icon. There's a calm confidence to Stanwyck that is undeniable. In my journeys through the films of the '30s and '40s I always know I'm in for something good when Stanwyck is involved. The movie could be dogshit, but she won't be. That kind of dependability in an actor is rare. I don't know if I have the patience for a 1000 page biography, but if I can do it for any golden age actress, it'd be Ms. Stanwyck. And maybe Myrna Loy, but I love Loy so much that I want to invent a time machine just so I can go back and woo her. I've read science fiction, I know it's a bad idea. Thankfully if there was one person on this earth guaranteed not to build a time machine it's yours truly, so don't worry. Our timeline is safe from my bumbling. $30.29.
Here's a neat hardcover book filled with vintage Hollywood photographs. The excuse to publish them all is to trace the Three Stooges' short work from 1934 to 1958, going to all their locations and digging out all sorts of photos from over the years, including candid person photos from the boys and their crew. Pretty neat, eh? $25.96.
I've heard nothing but great things about this big hardcover book on Wes Anderson. It could easily have been stuffed full of fluff, but instead it's filled to the brim with critical analysis and a detailed look at the career of Wes Anderson step by step. You get a glimpse inside Anderson's creative process, see his storyboards, read in-depth conversations with the filmmaker and much more. $26.79.
As long as there's a Holiday Gift Guide and this book remains in print I will include it. Jaws: Memories From Martha's Vineyard is my personal favorite making of a movie book. The way it's put together is incredible, just as detailed as Rinzler's Star Wars books, but covering a different kind of movie... and one that just happens to be my favorite film ever made. So, this is the same old edition that's been kicking around for a couple years, nothing new to it, but if you haven't read it you're missing out. This book chronicles the making of Jaws day by day during prep and production, talking to all the locals who took part, whether as an extra or a crew member, as well as all the big Hollywood people involved in the film. The wealth of behind the scenes photos is astonishing and the level of detail still blows my mind. An amazing making of book. $37.95.
Celebrating the 50th Anniversary of Doctor Who, the BBC have put out this book chronicling every single iteration of the Doctor, with one chapter devoted to each year he's been on the air (and even the years he wasn't). 300+ pages of Doctor Who history (Doctor Whostory?), rare images, memos, designs and all that fun stuff. Happy birthday, Doc! $27.00.
From the guy that put together the Alien Vault comes this Hardcover Slipcase that details the making of Terminator and Terminator 2. Apparently the later films and Terminator spin-offs (like the comics) also get some love, but the focus on the two good movies. Like most "Vault" titles, this one comes with little trinkets, the coolest of which is a reproduction of the creepy stalker picture of Sarah Connor that Kyle Reese probably jerked it to a bunch of times. Sorry for the imagery, but you know he did. $29.70.
Ah, I love the Art of Marvel movie books and now we have The Art of Thor: The Dark World, which was a much better movie than I expected. It's not that I expected it to be shitty, but I really dig the tonal balance it hit between high-stakes darkness and humor... in many ways it's the first of the Marvel movies to really hit that balance that actually makes it feel like reading a Marvel title. The Avengers did it, too, I guess, but now I'm rambling. Thor. Art. Scary Elves and evil red shit that wants to destroy everything. $32.94.
Thor isn't the only Avenger with his own movie out this year, so Mr. Stark and his cool suits get their Art of book, too. Considering the sheer amount of suits created for this single movie there's got to be some really rad concept designs in here. $31.78.
I missed the press screening of Frozen to make sure this guide was out in a timely manner (you're welcome), but I did see a little bit of at D23 and was pleasantly surprised at how light, creative and funny it was. Everything that looked annoying on the surface defied my expectations. I'm hearing now from friends that have seen the movie and they love it. The hyperbole is deep, but I don't doubt it's good. Disney animation is on a roll these days. I loved Wreck-It Ralph. Looking forward to checking out Frozen. $25.30.
While it didn't quite have the emotional punch of the first movie, I actually really dug Monsters University a lot. They were able to pull of a prequel where I wasn't just waiting for them to get to the point I was already familiar with. The heart is there and the character-based humor still works from team Pixar. This Art of book is worth it just to see how they expanded the Monsters universe with the dozens upon dozes of new species shown in the movie. $29.01.
I wouldn't call Elysium a bad movie by any means, but it didn't quite have the impact of District 9. The flick is worth it just for Sharlto Copley's Kruger. That dude's nuts! Love him. The Art of book should interest any design geeks. Sure, you have Weta Workshop's involvement, which is great, but you also have legend Syd Mead contributing to the art design. $26.80.
The Last of Us was undoubtedly one of the best games of the year and one of the things so special about it was how easy it was to fall into the shoes of the leading character. The real hook for the game was the emotional story between Ellie and Joel, but the reason why it was so easy to focus on that was the beautiful and realistic world the development team built around you. It didn't feel like a video game world when playing... at least it didn't to me. So here's Naughty Dog's Art of Book for The Last of Us, showcasing that immaculate world and the designs of the characters, both good and bad. Wonder if they cop to pretty much just making Ellie a CG version of Ellen Page? $28.38.
Bioshock Infinite is pretty much a shoe-in for most beautifully designed game of 2013, so naturally the Art of Book will impress... Filled with concept art, character and environment concepts and a billion of the little details that went into making Bioshock one of the most immersive video game experiences of the year. $29.69.
I've seen this book up close and personal-like, and it's rad as hell. There are hidden flaps containing folded posters and all sorts of weird shit. This isn't just a regular Art of book, it's kind of a combination Art Of, Vault of and Making of. That's a lot of "ofs" but if anything should have a lot of ofs it's Guillermo del Toro's big old mecha vs. giant monsters geek wet dream that people have decided to call Pacific Rim. $28.46.
Speaking of Guillermo del Toro, you can also pick up this book featuring his sketches, notes, fetishes and a walkthrough of his famous mancave! It's probably the most pure geek on geek thing you can get this holiday season. Keep an eye below in the For the Super Rich Only section for an even pricier, nerdier version of this book. $36.00.
Cemetery Dance is celebrating their 25th anniversary by publishing this new hardback book that compiles a bunch of brand new short stories from the genre favorites they've worked with over those 25 years, most notably a new short story from Stephen King. Lots of horror greats are represented, though. Clive Barker, Jack Ketchum, Peter Straub, Ed Gorman, Bentley Little and more. Everybody loves a good short story book, right? With the calibre of talent involved with this one, it's a no-brainer. $30.84.
Here's a nice coffee table book containing nothing but vintage photos of top Hollywood stars culled from many staged publicity shoots, premieres and even some candids shot around the when Humphrey Bogart, Jimmy Stewart and Elizabeth Taylor were the biggest names in the business. Nothing as classy as Old Hollywood. $50.67.
This book collects the work of George Hurrell, the creator of the glamour portrait... so you can blame him for all those awful Glamour Shots family photos you had to do as a kid. Anyway, he shot pretty much every beautiful actress and handsome actor between 1925 and 1992. This book brings the best of his work together in over 400 pages of his photography. Subjects include Marlene Dietrich, Joan Crawford, Paul McCartney, Errol Flynn, Jimmy Stewart, Sharon Stone and many, many, many others. Fancy! $42.39.
You might know the name Maurice Noble, but you know his work. He was the background artist (as in literal backgrounds, not a career extra) who designed the layouts for a bunch of classic Warner Brothers cartoons like Duck Dodgers, Roadrunner and Coyote and all the great Looney Tunes stories. Put together by his protege Tod Polson, this book shows off the work or Mr. Noble and explains his artistic process. A neat gift for an animation fan of any age. $29.02.
This impressive book takes a look at damn near every cartoon show Jay Ward produced (which is a lot). Well over a thousand behind the scenes and creative process images are collected in this tome. If you are a fan of Moose and Squirrel then you've probably already clicked through to order your copy. $32.83.
The fine folks at Disney's Animation Research Library (the ARL) have put out some amazing books that show the detail of the classic Disney animation cels and pencils. Here they showcase Tinkerbell, who is probably second only to Mickey Mouse in terms of recognizable Disney characters, and describe her evolution from JM Barrie's novels to the stage and to animation. A special book perfect for Disneyana folk. $30.52.
And on the complete opposite end of the animation scale we have Transformers. This book comes locked in an Autobot insignia that makes the transformation sound when opened. Nerd boner! The book itself is called The Covenant of Primus expands the world hinted at in the Transformers canon, including a detailed backstory on the relationship between Optimus and Megatron. The book also has a bunch of illustrations and never-before-seen photos from the Hasbro archives. $59.99.
This big 400+ page book celebrates the Golden Age of DC comics. Just look at that cover! Where's that Batsuit? Come on, Snyder. Put Affleck in that suit! $40.21.
The Silver Age Companion book to the one above, this one focusing on the rebooting of DC comics character post-Comics Code and into the '60s. $40.21.
The Superman Files is one of those books that pretends like it's a dossier on someone... Daily Planet newspaper clippings, Kryptonian artifacts and a complete history on Clark Kent, Kal-El and his friends and foes, all collected in a 300+ page hardcover book. $47.44.
In this Superman Omnibus v1 you get the first two years of Superman stories (from 1938-1940) in over 700 pages, including the first appearances of Lois, Jimmy and Lex Luthor. Action comics 1-31, Superman 1-7 and New York World's Fair Comics 1 and 2 are collected in this massive tome. Holy crap that's a lot of reading. $49.24.
Over 750 daily strips are collected in this first volume of Superman Newspaper Dailies. If you're not sick of Superman after that massive omnibus above, then this is a great follow up. I'm particularly interested in that "Superman of the Future" image on the cover where it seems like future Superman has a gravity-defying ballsack for a head. $33.48.
Keeping the newspaper comic strip trend going, here's a collection of the color strips printed every Sunday in the 1930s of Walt Disney's most famous creation. These have been released individually before, but this gift set combines the two volumes in one mega package. $30.28.
Mickey's not the only one getting his Sunday funnies reprinted in a special book. Charles Schulz's Peanuts are getting that treatment, too! Here's 3 years worth of the color Sunday strips painstakingly reprinted to match as close to match the colors of the original printing. Good grief! $.
Michael Kaluta is a legendary artist and for the very first time a book of his work spanning his entire career is being put out. This oversized book is over 300 pages and filled with Kaluta's art, carefully scanned from the original art in his collection. Shipping in January and currently available for pre-order. $37.94.
Frank Frazetta's son wrote this book remembering his father the man and the artist. He details his father's career and includes a ton of original artwork from his pops. $34.10.
Steve Ditko did a bunch of monster comics and IDW has been going through them. They're onto Konga now, which just just like King Kong, except with an "a" at the end. All I know is the cover has Konga fighting Nazi tanks, so I'm in. $28.98.
Joe Simon and Jack Kirby were a comics dream team back in the day and this book takes a bunch of their science fiction collaborations and puts them in one convenient place. Wasn't that nice of them? Next year sees the release of another Simon/Kirby book, but focused on horror. Can't WAIT for that one. I'll have to, though. Could do worse than passing the time with their sci-fi stuff. $.
Al Feldstein's style is synonymous with EC Comics. His work is immediately distinct and I can't help but think of crazy EC space stuff when I see one of his pieces. This book tells Feldstein's story and includes a whole bunch of his EC covers lovingly reprinted. $34.10.
Man, am I sucker for these oversized Tales From The Crypt releases. I love old horror books and EC were the king of 'em. This new volume was just released and will be mine. Oh yes. $34.00.
Walking Dead is now the most popular thing ever. I'm no Walking Dead hipster, though. I say welcome all new WD fans! One of the best things about the TV series is that at a certain point it split from the continuity of the book and became pretty much its own thing. It's almost like we have two Walking Dead universes that we can check out at the same time. I'm way behind on my WD issues, but this is the latest hardcover collection to come out, which includes the big Walking Dead 100 issue. $25.47.
Now this is what I'm talking about. I loved Frank Miller's run on Daredevil when I was a kid. It felt so grown up and it was the most interesting that character has ever been. This omnibus is huge, over 800 pages, and contains Daredevil 158-161, 163-191 and What If 34. I love it when Marvel beats the shit out of their heroes and poor Matt Murdoch gets put through the ringer in these issues. Great stuff. $65.98.
The last Uncanny X-Men Omnibus v1 went out of print and some assholes were charging, like, $200 for them. Well joke's on them because Marvel issued a second printing. Collecting the Claremont run with Cockrum and Byrne art... these are the X-Men I first met and fell in love with. You get Uncanny 94-131 as well as Giant Size X-Men #1 and Annual #3. Next year the second Uncanny X-Men Omnibus comes out and that dives into The Dark Phoenix Saga and Days of Future Past, the two storylines most responsible for cementing me as Marvel kid forever. Volume 1 ain't anything to shake a stick at, though. 848 of the coolest X-Men pages ever printed. $68.63.
The latest fancy Hellboy Library edition out is v.6, which gets you the climactic "Death of Hellboy" storyline. I wonder what happens! $32.48.
Here's another huge book in a long list of huge books. This giant is essentially a gathering of all the Beatles trivia ever as the authors go song by song and tell us the origins of each recording and sometimes how many takes it took to get right while recording. A useful tool if you're gearing up for a pub quiz or just as fascinated by the Beatles as I am. $30.00.
This is the Beatles Book to get this holiday. If you can only get one, this one is stuffed full of rare transcripts and internal BBC radio studios materials. The Beatles fan community is going gaga over this release. Apparently it's rare to find new material surrounding one of the most popular bands to ever exist on this planet. Who knew? $36.00.
This one's for a good cause. A few weeks ago I had the pleasure of meeting Mr. Ralph Collier, who is essentially the a real life Hooper. He's in sharks. He's considered one of the foremost shark experts and has been documenting attacks since the '60s. The above book is kind of like the book Brody reads in Jaws, filled with exact scientific detail of shark attack victims, both living and dead. There is a graphic imagery warning on there for good reason. Well, Ralph is still doing his work and has formed the Shark Research Committee and is offering up personalized autographed copies of his big hardcover book for a $70 donation to the cause. These guys are doing great work making sure sharks don't get hunted int extinction as well as studying their behavior so it's safer for them and us to be around each other. So, do a good deed this holiday season and help save a shark and get an awesome shark book in the process. $70.00.
Expensive ($71.00-$249.99)
Sandman fans, this is the release you've been waiting for. Neil Gaiman's classic series has been released in this super fancy huge Omnibus that collects the first 37 issues of Sandman in a book that's well over 1000 pages. But that's not all, the second volume just hit as well, so there's some 2000 pages in two giant fancy books waiting for a good home. Volume 2 covers Sandman issues 38-75. Vol 1 is $95.45 and Volume 2 is $93.85.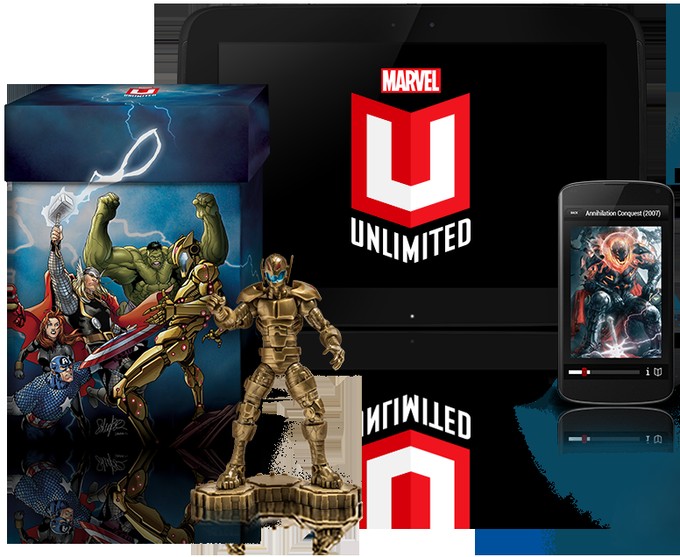 Marvel Unlimited is a subscription service that Marvel's trying out that is essentially Netflix for comic books. You get instant access to over 13,000 comics (they're adding more every month) on you computer, tablet and/or iPhone. They also give you the ability to save up to 12 issues on a device for you frequent fliers. Anyway, my buddy Aaron got this earlier this year and has been singing its praises since. He loves it and has caught up on a ton of reading. It's not perfect, the catalogue should be bigger and the fact that there's a 6 month delay between when a comic hits stands to when it's available on the app is way too much, but it's a step in the right direction and there's more than enough on there right now to justify the expense, especially when you consider one of those omnibus sets gets you something like 30-35 issues and costs almost the same as the year subscription.
There are a couple of tiers. The regular tier gets you the access to the comics, but the plus one gets you discounts in the Marvel store, access to exclusive merchandise and comes with an exclusive Gold Ultron Marvel Legends figure. Plus if you go to lots of cons, they will hold special members only events, meet and greets with artists and writers, etc. I'm probably going to join up myself in the new year. There's so much of the comic world I'm clueless about and this is a great way to get caught up. The more they keep adding to the library, the more valuable this service becomes. Can't wait to see what they do with this over the next year. $99 a year for plus membership and $69 a year for the regular.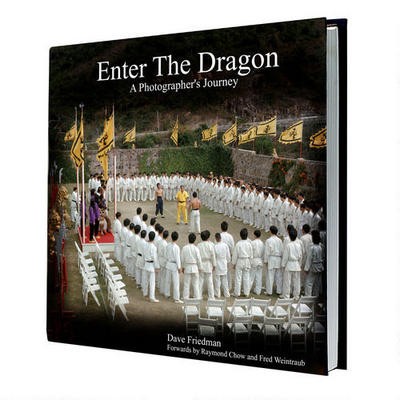 This limited edition signed hardcover book is exactly what it looks like. It's nothing but a ton of behind the scene photos from the making of Enter the Dragon. Put together by the unit photographer Dave Friedman, this book is filled to the brim with never before seen behind the scenes pictures, which is something I'm quite fond of if you weren't aware. Available directly from Warner Bros, you can get the autographed hardcover for $74.95.
Previously only available in a multi-thousand dollar collector's set, Star Wars Frames is now available in a slightly more consumer friendly edition. It's still well packaged, but now it's under $100. But what the hell is it? Frames was created by George Lucas going through all six of his Star Wars movies after he finished up the last prequel. He went frame by frame and pulled out 1416 single frames from his two trilogies, picking shots that jumped out at him as being works of art themselves. So, what's fascinating about this is it's the artist going through his art and picking out what he feels are the important moments. It's a glimpse into Lucas' own interpretation of this monster he created, what he values from it as a work of art. Very interesting. $94.88.
For The Super Rich Only ($250.00 and up)
Look at that beauty! Guillermo del Toro's Cabinet of Curiosities book comes in a limited edition that literally comes in its own cabinet! Not only that, but you get prop reproductions of the Cronos device, Professor Broom's rosary and the bone amulet from Hellboy. Each limited edition is signed by Guillermo, as well. I'll give them this much... it's expensive, but they went all out. The limited edition ships next week and is available for pre-order for $657.42.
CONTEST
Yes, there are contests in the guide this year. There's a few less than usual, but that's okay because what we do have is pretty awesome. Below you'll find two separate contests that actually bridge the book section with the music section.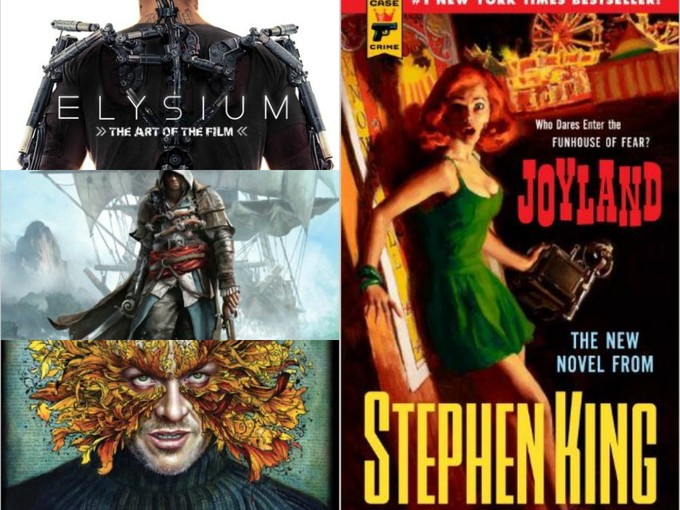 First up, Titan Books is giving me a bundle of books to giveaway and I'm not kidding about it being a bundle. The winner gets 8 books including Stephen King's Joyland, the Crazy 4 Cult art book, the Art of Elysium, The Art of Assassin's Creed IV, The Art of Battlefield 4, The Guild Official companion book, Great Showdowns: The Return and Star Trek: The Art of Juan Ortiz. You can have an instant Titan library!
To win what you need to do is drop me an email at this address with the subject line I WANT A TITAN LIBRARY and in the body of the email I need your shipping address (should you win) and a little note telling me which of the books in the giveaway you're most excited about and why. I'm going to pick at random, but if don't include all that I asked for I'll move on to another entry, so don't get all lazy on me! The contest is open only to North America (sorry, my foreign friends). Good luck and thanks to Titan for providing the giveaway. I'll pick a winner by Thursday evening. My choice is final (I have to say that because some jackass made a stink once, sorry for sounding like a dick).
The winner of the Titan Books contest is Jose Barajas of Mountain View, CA. Everybody congratulate Jose!
The second giveaway comes from my friends at Mondo...
As you may be aware, Mondo's been doing kickass LPs recently and I've got a bundle to give away. This includes their new awesome Halloween Soundtrack (packaging design by Phantom City Creative), Studio Ghibli (packaging design by Tyler Stout), Drive (packaging design and art by Tyler Stout), Poltergeist (packaging design by We Buy Your Kids) and Oblivion (packaging design by Kilian Eng)!
All but the Halloween release is long sold out, so it's really generous of Mondo to be throwing in their own copies for this contest. On release Mondo's LPs are generally available at their store online and in most record shops around the US. They've got some big things coming up next year. I'm privy to some of them, but all I can say is they're not aiming small.
I want whomever wins to actually appreciate these releases, so in order to win this mega awesome bundle you're going to have to earn it.
I need you to drop me an email at this address with the headline FROM THE RACKS AND STACKS IT'S THE BEST ON WAX, your mailing address (should you win) and a photo of your record player set up with your favorite LP that you own clearly visible. Like I said, I want the winner to actually get use out of these things and not just put them in a dark closet somewhere.
The contest is open to anyone in the world, so anyone can enter. I will pick a winner by Thursday evening. Again, my choice is final.
The winner of the Mondo LPs is Andy Mahoney or Oak Harbor, WA! Everybody hate him for winning!
Alright, let's get onto the next section!
MUSIC
Cheap ($24.99 and under)
Yes indeed, music and songs from Arrested Development. I can't believe it has taken them this long to put out something like considering how awesome the show's score is and how many funny song bits we've gotten over the years. Thanks to the new Netflix season there's even more stuff, including the Fantastic 4 Medley and, of course, Getaway. $11.88.
So right at the beginning of their career, The Beatles did many in-studio performances live for BBC Radio. A lot of these songs, many of them covers of other artists like Little Richard and Chuck Berry, were released by the BBC in the mid-90s and they sold a ton of copies. Now they've dug up even more original Beatles music never before released. I've heard some of this and the best part are the (speech) interstitials where all four of them are talking on air with the radio host and joking around. This was before John Lennon got a giant stick up his ass and got super serious. They were just a bunch of kids having the time of their lives. Well over 60 tracks on 2-discs can be had for $18.83.
I'm so excited, you guys! This was the first summer since I was a kid where I wasn't completely lost on the newest pop music. I've been listening to Daft Punk's Random Access Memories since release and when I hear it over radios or at any of the parties I've attended, I get to feel like most people who aren't constantly 10 years behind the music curve. I guess since it sounds like '70s music anyway I shouldn't be too proud, but still. It's an amazing album that hasn't gotten old for me yet. I mean, Paul Williams wrote two songs for it and performs one of them! How cool is that? So, it's on sale for $6.99 on Amazon. For that you get the physical disc mailed to you and you get the MP3 version of the album free. Nifty, eh? Saves you valuable ripping time. $6.99.
When I was a kid I memorized Bill Cosby's Himself special and I used to recite it for the neighbor kids. I learned a valuable lesson that day: stealing jokes and passing them off as your own totally makes you more popular. Mr. Cosby recently had his first comedy special in a long, long time on Comedy Central and I forgot to record it like a dummy, but thankfully that doesn't matter because you can get the album, DVD, whatever you want. The special is called Far From Finished and can be had for a measly $9.00.
Mike Birbiglia's a funny mother effer and he has a new special called My Girlfriend's Boyfriend. Birbiglia's talent is meshing truly heartfelt, emotional stories with amazingly crude humor. Gotta love him. $.
If you're looking for an hour of good dick and fart jokes this holiday season than look no further than Brian Posehn's THE FARTIST. It's a perfect gift for your mother, grandmother, 5 year old nephew and pastor. Trust me, they'll love it, especially the part about the time Posehn farted on Christian Slater. $12.41 on CD and $9.49 digital download.
I like the Lonely Island guys. They make me laugh. I'm sure their latest album is fine and all, but we all know that after they got Natalie Portman to gangster rap that there was nowhere to go but down for the rest of their careers, right? $15.60 for the CD/DVD combo and $9.49 digital download.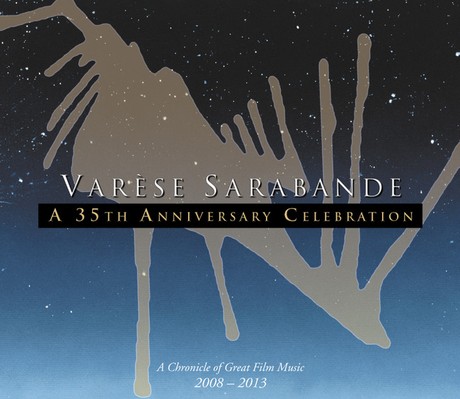 Celebrating their 35th birthday, Varese put together a four CD package over over 80 tracks from the soundtracks they've released. It's an impressive collection for very little money. Usually in these cases the tracks you're getting are rerecorded and sound like a wet fart compared to the original. Not so here because they are the original cues. Represented are Michael Giacchino, Brian Tyler, Hans Zimmer, Steve Jablonsky, Ramin Djawadi, Danny Elfman, James Newton Howard, Jerry Goldsmith, John Debney, James Horner, John Ottman, Alex North, Alan Silvestri, John Powell and many more. It's a perfect gift set that packs a lot of bang for your buck. $18.98.
I refuse to listen to this soundtrack until I've seen the movie. Everyone's going crazy for the soundtrack and that's no surprise. I've seen O Brother, I know that the Coens know their shit. I just want to experience the movie as a movie first and then obsess over the soundtrack. Aw, fuck it. I'm gonna download it now... $11.65 for the CD + free digital download and $11.49 for the digital download.
Yay, new Howard Short Middle Earth music! Loved his score for An Unexpected Journey, can't wait to hear some dragon-inspired themes! The soundtrack doesn't come out until December 10th, which is officially too long of a wait, grumble-grumble. $19.83.
Ramin Djawadi's Game of Thrones score is perhaps my favorite new geek music of the last few years. The theme is so memorable and gets me right in the mood to watch the show... great, now it's stuck in my head and I want to watch the show, but I can't stop the guide now. My life is ruined. Thanks, Ramin. $11.99 for the CD plus free digital download and $8.99 for just the digital download.
For all my lovely Whovian readers, here is Murray Gold's soundtrack for Series 7 of the New Who. Since I know very little about Doctor Who I'm going to leave this right here, take a bow while still holding eye contact and slowly back out of the room. $16.84 for the CD plus free digital download and $18.98 for the digital download.
Like his movies or hate them (who hates his movies, let me at 'em!) you have to give it to Edgar Wright when it comes to his soundtracks. He always puts together an amazing compilation of music that perfectly fits the story he's telling. The World's End keeps up this glorious tradition. If there's a song that better sums up Gary King than I'm Free by The Soup Dragons I don't know it. Great soundtrack, great movie... do I need to draw you a map? $11.99 for the CD and $11.49 for the digital download.
Steven Price had a tough job here. Gravity is a movie that demands the audience member feel as isolated as its lead, but it's still a movie so he had to craft a score that tinkered with the audience's emotions while not reminding them they were in a movie theater. I think he did a great job. I don't know if I'd revisit this score recreationally... it's not the most hummable fun score of the summer, but it's got an uneasy tension to it even listening to it cold. Very nice work. $10.00 and $8.99 for the digital download.
Now this on the other hand is a score I could listen to over and over again. Ramin Djawadi can do no wrong, it seems, because his Pacific Rim score knocked my socks off upon first viewing, which typically doesn't happen when I'm watching a movie unless it's vintage Danny Elfman or any John Williams. I tend to pay attention to the music more on the second viewing, but not so with Pacific Rim. Right up front I knew the score was going to be great. So big, so boisterous, so much fun. Just like the movie! $9.99 for the CD and free MP3 album download and $8.99 for the digital download.
Video games are proving to be a great testing ground for up and coming composers. Michael Giacchino started in video games, for instance. The Last of Us was incredibly cinematic in tone, gameplay and score. Gustavo Santaolalla's score is pretty great. $13.98 for the CD and free digital download and $10.99 for the digital download.
Christopher Drake is no stranger to the Dark Knight. He's composed many of the animated Batman films, like Under the Red Hood and The Dark Knight Returns. Much like Mr. Santaolalla above, Mr. Drake turned in a very cinematic score for the newest Arkham game that's well worth listening to on its own. $9.99 for the CD and $8.99 for the digital download.
Talk about a tough act to follow. Hans Zimmer had to make Superman music in the wake of one of the most memorable character themes of all time? I mean, who has a more memorable theme? James Bond and maybe Indiana Jones... Anyway, Zimmer's score was thoughtful and surprisingly layered. I dig it a lot. I'm a big score fan, so I'll always prefer John Williams' Superman work, but Zimmer really stepped up to the plate with this one. $19.88 for the limited Deluxe Edition CD + free MP3 album download and $17.49 for the digital download only.
Intrada has released Brian Tyler's Thor: The Dark World soundtrack, which is good news for people that like listening to good things. Plus CDs are perfect stocking stuffers. People my age know this, but those damn kids with their Pods and other MPEG3 devices don't know the glory of the analog days! $19.99.
I haven't seen the movie, but I have seen one musical number, which is the Josh Gad-voiced snowman singing about his desire to experience summer... obviously not knowing that he's wishing for his own demise. That song is worth $13.49 itself, so I already know the other 54 tracks on the Frozen soundtrack are gravy. $13.49 gets you the CD and free MP3 album download.
I'm not crazy, right? Toy Story of Terror was actually pretty good, right? I know I enjoyed the hell out of it and I swear to God they make a cum joke in the first act. The great Michael Giacchino returns to his Pixar family to score this one and gets to merge a light Toy Story score with a horror score. Very cool indeed!$7.99 for the digital download.
Saving Mr. Banks is definitely a sugarcoated love letter to Walt Disney's determination and imagination, but that's just fine by me. I'm fascinated by the cult of Walt and realize I play footsies with it myself being such a fan of the animated movies and the theme parks. I don't know exactly what makes Thomas Newman's soundtrack release "Deluxe" but that's what it says on the cover! What I can tell you is that it's a very fun score, especially for Disney and Mary Poppins nuts because Newman layers in a lot of the Sherman Brothers' music cues into the fabric of his original score. I imagine they'll include the cast singing the Poppins songs as well. The score ships December 10th and you can pre-order it for $14.88.
Unless I'm reading this wrong, it looks like The Muppet Movie's soundtrack got a re-release. Yay for Muppets fans, I guess. Even if it's the same old thing we've always heard, there's no limit to the amount of praise that can be heaped up on Rainbow Connection, one of the most beautiful songs ever recorded by man or frog. Movin' right along... $11.99 for the CD + free digital album download and $9.49 for the digital download only.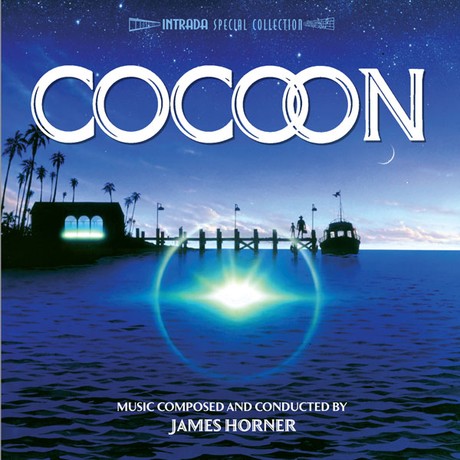 Intrada re-issued James Horner's great Cocoon score in a new expanded edition this year. Great news, right? Sadly, I don't think the long rumored Wilford Brimly/Fat Boys tie-in song "Dia Beet Us? Beats Us!" was put on this release. Yes, I made that up. No, I'm not sorry. If Dragnet can have a goddamn rap song, why can't Cocoon? $19.99.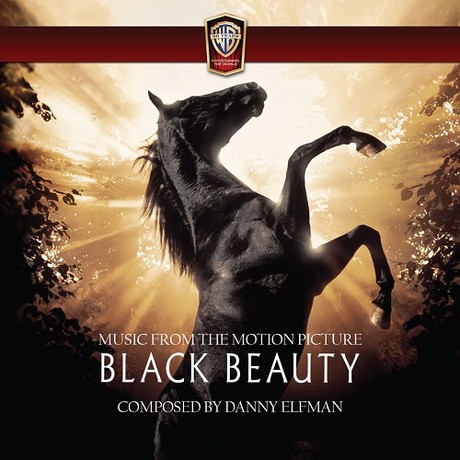 Lala Land Records put out a limited edition of Danny Elfman's Black Beauty score, but seem to be sold out on their site. Intrada has some stock left, though, so never fear! $19.99.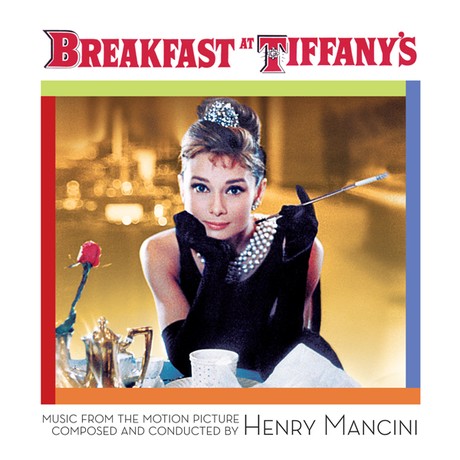 Henry Mancini's famous Breakfast at Tiffany's soundtrack has been resurrected, Moon River and all! $19.99.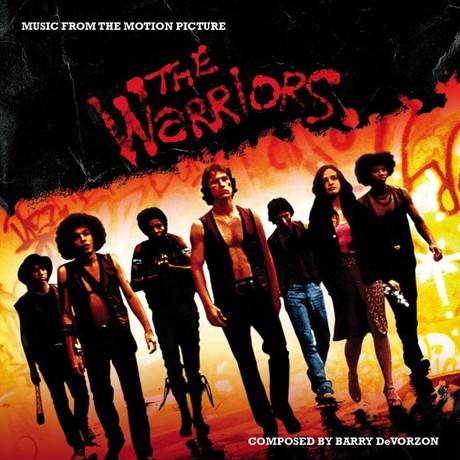 Lala Land Records has put out Barry DeVorzon's Warriors score! Can you dig it? Caaaaaaaaannnn, yooooooouuuu diiiiigggg iitttt? Not only do you get the regular release soundtrack, but a bunch of cues that weren't used. Bonus! Limited to 3,000 units, this one's sure to sell out sooner rather than later. $19.98.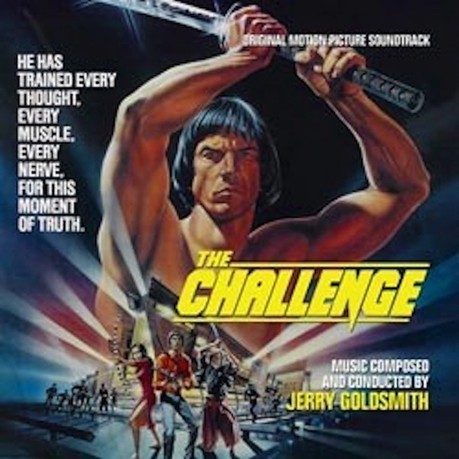 I love me some Jerry Goldsmith. I was thinking on his work earlier this year and found myself surprised that over the years I've come to appreciate him to a degree where he might be challenging John Williams for my favorite composer, something kid me would have been shocked to hear. Nothing against Mr. Williams. He's still pound for pound my favorite, but Goldsmith's work is so varied and always great. Anyway, the guys at Lala Land agree with me that Jerry Goldsmith is boss and they've been putting out some of his lesser known scores, including this one: The Challenge in which Scott Glenn sports He-Man's haircut and a samurai sword. Oh, and Toshiro Mifune's in this movie, too. Insanity! Limited to 3000, you can get this limited edition soundtrack for $19.98.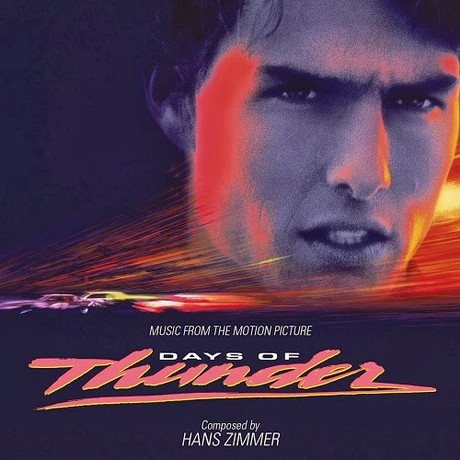 70 minutes of Hans Zimmer's Days of Thunder score are now available on CD in this limited edition release. This special edition was personally supervised by both Jerry Bruckheimer and Tom Cruise if Lala Land's website is to be believed. I don't know why they'd lie to us, we've never done anything to them. So they're probably telling the true-true. $19.98.
I'm so happy we could find a spot for Basil Poledouris. His '80s work was soooo good. His Hunt For Red October score might not get as much love as his Conan or RoboCop work, but it's so good! Released by Intrada, this limited collector's edition includes cues never before released. $19.99.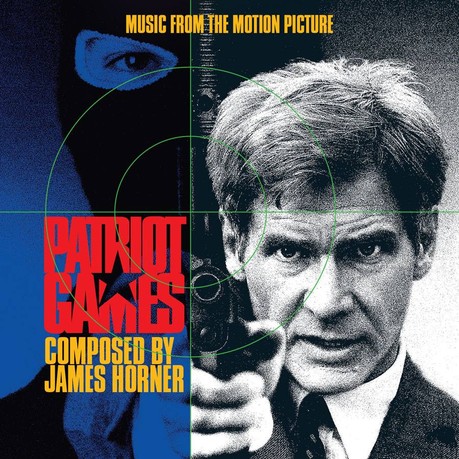 Keeping the Jack Ryan trend going, we're switching gears from Poledouris to Horner. This limited remastered release has almost an hour of previously unheard material. $24.98.
Is Ed Wood really 20 years old (the movie, not the man)? The years are slipping by! Pretty soon I'll be as crazy as old Bela, but the only difference is I'll be wrestling with a fake octopus for no reason other than that's what my old man brain wants to do. Ed Wood is one of the few Tim Burton films not scored by Danny Elfman. Howard Shore showed up and did a great job. This release has 4 bonus tracks not included on the original soundtrack. Pull de string! $16.84.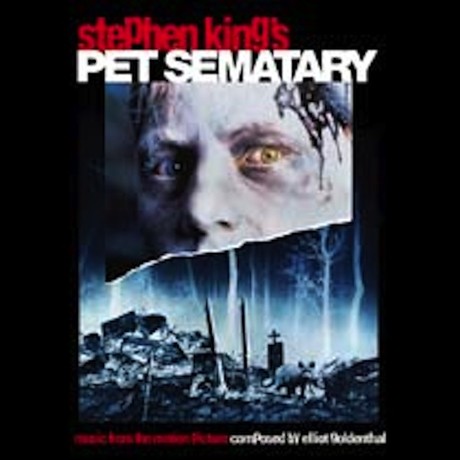 Pet Sematary is a creepy-ass little movie and Elliot Goldenthal is one of the main reasons for that. Great, ominous score from him and now you can play it whenever. If your CD player chews it up, don't bury it in the stony ground! If you do, then it'll come back and it'll want to play with yoooooouuuuu. $19.98.
Being a Stephen King super fan, I'm ashamed at myself for not having given this a run yet. Basically it's a musical story about two ghost brothers in the deep south that came out of the minds of King, T Bone Burnett and John Mellencamp. Past that I don't know much, but there are a ton of great artists that lend their voices to this project, like Kris Kristofferson, Sheryl Crowe and Elvis Costello. It's pretty cheap right now, too. Last time I checked on this deluxe set (that includes a DVD as well as the audio CD) it was almost exactly double the price. You can get it now for the low low price of $16.72.
Brian Tyler scored two superhero movies this year, but what I love about him is that he'll do these big jobs and still find time for little movies like John Dies at the End. His Bubba Ho-Tep score was great, so I'm glad to see he's still working with Don Coscarelli. They're good together. $19.98.
Alan Howarth went it alone on this Halloween sequel, but he knows his synths, so everything turned out alright. You know, I haven't really revisited these movies. I loved the first and third movies as a kid and remember having a bit of a crush on Danielle Harris, but that's about all I remember from 4 and 5. I saw everything 6 and after in the theater... yes, even the Busta Rhymes one. But I'm rambling again. Howarth's Halloween 5 score is available for $19.21.
One of my biggest regrets of 2013 is missing Goblin in concert. They did come through Austin, but I couldn't make their show. Seems like almost everybody else I know did, though, and the word is Goblin was amazing. I didn't completely miss out, though, because Death Waltz Records put out a four track LP of the reformed band revisiting some of their most famous movie music, including Suspiria, Tenebre, Roller and Profondo Rojo. That album cover is amazing, too, isn't it? $20.27.
Moderate ($25.00-$70.99)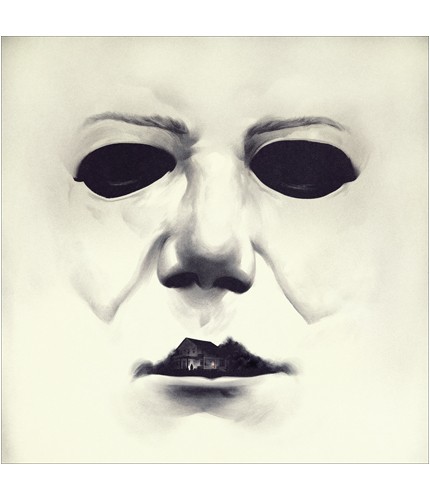 Mondo's limited edition Halloween LP is still for sale. It's a wonder because Halloween is one of the best horror scores of all time and everybody buys everything Mondo instantly, so hurry and grab yours while there's still time! Not only is the packaging awesome (click the link to see the back cover), but they randomly insert their variant pressing (which is an orange LP), so you have a shot at getting the even more limited variant when you buy it. $30.00.
Halloween 3 on vinyl! This entry marks the third Halloween franchise soundtrack on the list this year. To make it even weirder we seem to be skipping every other movie. (although Death Waltz also put out Halloween 2 on vinyl as well, but don't tell anybody because that fucks up that last sentence I just wrote and it's too late to turn back) Season of the Witch is so damn good and I love that fans are starting to accept it now. I remember growing up all the kids hated it because there was no Michael Myers. Kids are dumb and deserve to turn into snakes and bugs and shit. $29.38.
Another Carpenter score LP thanks to Death Waltz! Assault on Precinct 13 is a favorite of mine. I talked about it in the DVD section of the guide, so I won't repeat myself, but it's awesome, the score's awesome and the only way it could be better is if we got an ice cream with it... no, wait. I saw what happens in this movie. No ice creams! I take it back! But no matter what, this will absolutely be the last John Carpenter score in the guide. I don't want people to think I'm playing favorites.$26.34.
Hahaha, I lied! Here's another Carpenter soundtrack, this time for They Live! If you don't like it, eat a dick. In fact, eat all of them. Jeez, I don't know why I got so aggressive there. I get defensive about my John Carpenter, so please excuse my rudeness, kind sirs and madams. Seriously, this will be my last Carpenter soundtrack. $30.16.
See, I didn't trick you. It's not John Carpenter! This time we have Stuart Gordon's Re-Animator getting the special deluxe vinyl treatment via Waxwork Records. Richard Band's score is great, even if it sounds just like Bernard Hermann's Psycho score, but I like that one, too, so we're all good. $31.46.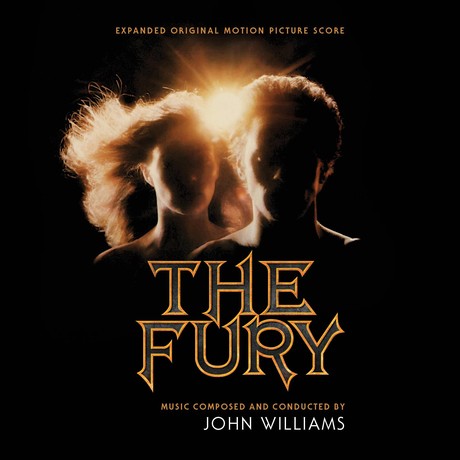 Yay, some John Williams and one of his most overlooked scores to boot. Brian DePalma's The Fury is an odd bird of a movie and one that I always seem to remember liking just a little bit more than I do when I watch it again. It's an oddly paced movie, but DePalma's presence is so strong I don't mind it too much. It's also an interesting moment in Williams' career. He was known before Jaws, but Jaws put him on the map big time and then between 76 and 78 he did Star Wars, Superman and The Fury. That's what I mean when I say this is one of his more overlooked scores. It's not quite as showy as the rest from that era, but just as solid. $29.98.
Don Davis' score for the second Matrix film gets its day in the sun thanks to Lala Land Records. 2-discs and over two hours of music. Sadly no orgasm cake or creepy albino twins, but you can't always get what you want. $29.98.
Salem's Lot... creepy, creepy Salem's Lot. I really dig that this one's seeming to shake off the stigma of being a TV movie because I think next to Chain Saw it's the creepiest thing Tobe Hooper's ever made (Poltergeist doesn't count, obviously). Harry Sukman's score is one of the key reasons for that tone that Hooper was able to hit. 99 minutes of his score is available thanks to Intrada's limited edition CD. You can own it for a mere $29.99.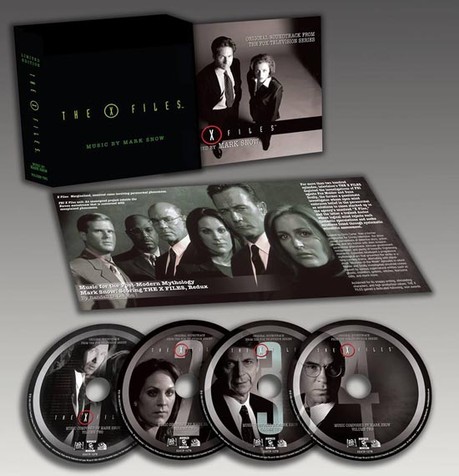 Lala Land finally put out v.2 of Mark Snow's X-Files series score. Over five hours of X-Files music on 4 discs and limited to only 3000 copies. Volume 1 sold out, this one will as well. Don't hesitate if you want it, you may live to regret it. $49.98.
Fitting way to end the audio section of the holiday guide, don't you think? Seven CDs and two DVDs of Richard Pryor content, which includes all three of his standup films: Richard Pryor Live in Concert, Richard Pryor Live on Sunset Strip and Richard Pryor Here and Now. If you only know Pryor from his film work do yourself a favor and treat yourself to this set. Trust me, you'll thank me for being such an insistent prick about it. $61.06.
Two sections down! Here's what's left: Collectibles, Toys, Apparel, Geek Housewares and For The Super Rich Only. Thanks for reading along! Still lots more to come!
CLICK HERE FOR THE HOLIDAY GIFT GUIDE 2013 PART 1: BLU, DVD, VIDEO GAMES, BOARD GAMES and GEEK ART!
CLICK HERE FOR THE HOLIDAY GIFT GUIDE 2013 PART 3: GEEKY HOUSEWARES and APPAREL!
CLICK HERE FOR THE HOLIDAY GIFT GUIDE 2013 PART 4: COLLECTIBLES, TOYS, ORNAMENTS and RICH STUFF!
-Eric Vespe
"Quint"
quint@aintitcool.com
Follow Me On Twitter