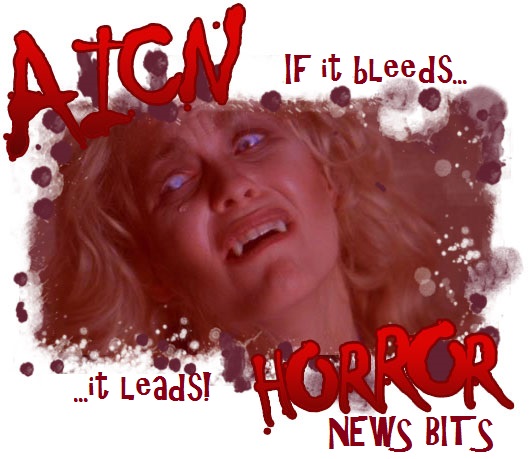 Logo by Kristian Horn
What the &#$% is ZOMBIES & SHARKS?
---
Greetings, all. It's Ambush Bug. Here's another dose of horror news—bite size, just how you zombies like it!
---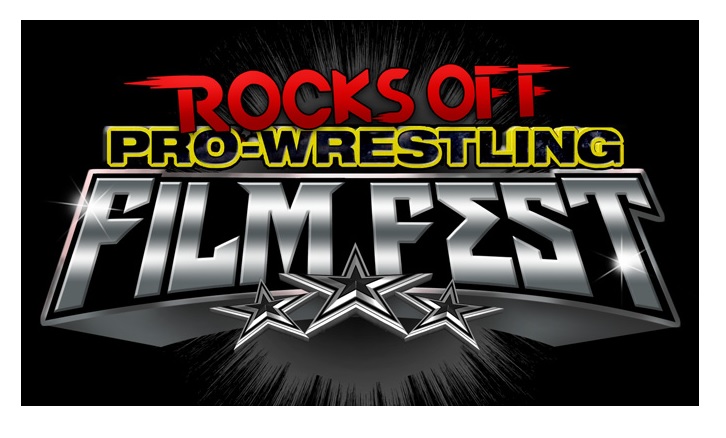 Wrestling and Horror: Two Great Tastes That Taste Great Together!
Where can you see films like PRO-WRESTLERS VS ZOMBIES, BARBED WIRE CITY: THE UNAUTHORIZED ECW DECOUMENTARY, and SEVEN LEVELS OF HATE? Well, if you're in New York, you can catch films and more like them at the Rocks Off Pro-Wrestling Film Festival at the Kraine Theater in NYC!
The fest begins today and runs through the weekend and if wrestling's your thing,
you're going to want to check out the festival website for times, location, and attending talent!
---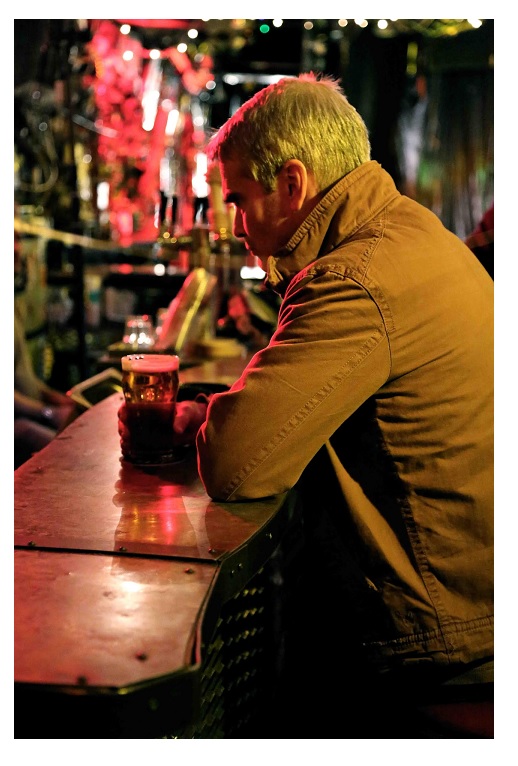 Rollins likes pints according to this pic from HE NEVER DIES!
Filming has just begun on the new revenge genre film HE NEVER DIED starring the one and only Henry Rollins. The film is directed by Jason Krawczyk and executive produced by Rollins and follows
Jack in his battle with cannibalism and mental sobriety. An exceptionally prolonged life has brought depression and detachment. Jack buys stolen blood from a hospital intern, plays bingo, sleeps fourteen hours a day, watches television six hours a day, and lives alone. This is his life - he has shelled himself away from social interactions. The fuse is lit when Jack's past comes back to rattle him. Jack must now walk a tight rope of sobriety and try to eat as few people as possible in this violent tale of personal responsibility and self worth. As it turns out, there are very few reasons to live when you can't die.
This pic doesn't tell us much, but I do know the film also stars Boo Boo Stewart (X-MEN: DAYS OF FUTURE PAST), Kate Greenhouse (THE DARK HOURS), and Jordan Todosey (DEGRASSI: THE NEXT GENERATION). More on this film as it develops!
---
This COYOTE is less wiley and more disturbing!!
The film COYOTE has been building itself quite the notorious reputation recently. The director Trevor Juenger says a college screening of COYOTE was shut down in mid-film by an administrator citing "extreme violence," while another public screening in the director's hometown of St. Louis had to be cancelled when the theater owner refused to run the film due to "extreme content."
The film stars horror's newest icon Bill Oberst Jr. as an insomniac writer whose sleep-deprived hallucinations distort reality as paranoia drives him to extreme violence.
One look at this clip, and you'll see why this is not one you'll want to click on at work…
Coyote from Trevor Juenger on Vimeo.
COYOTE is currently touring fests.
Find out more about it here!
---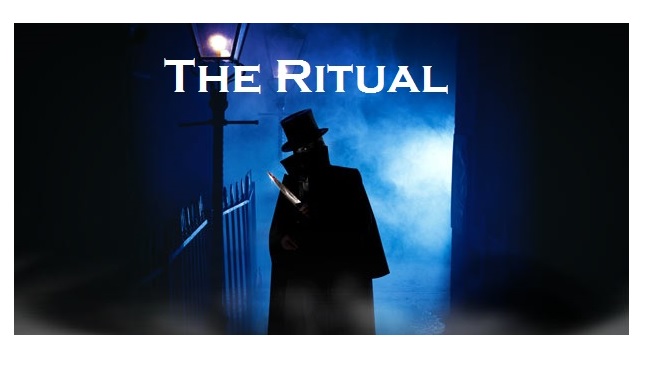 Modern Spring Heeled Jack Film Needs a Kickstart!
Actress Jacqui Holland (MONSTERS IN THE WOODS, HOW I MET YOUR MOTHER) just signed on to THE RITUAL a modern day Jack the Ripper tale directed by Chris Leto. Here's the synopsis;
A serial killer is loose on the streets of Los Angeles, killing prostitutes Jack the Ripper style. The killer knows the Ripper playbook and is following it step by step. Amanda Jenkins is the LAPD homicide detective assigned to hunt them down. But there is something about this case. Something she cannot put her finger on. Something is very wrong. In order to catch the killer, she will have to risk everything. Be careful what you wish for. By the time you realize what's hunting you, it's too late.
If this sounds intriguing, jot on over to THE RITUAL's Kickstarter page and show your support!
Below is the pitch video!
---
CAMP GRIZZLY Serial Killer Game Needs Your Support!
There's something new coming to game night, and it's wearing a bear costume! CAMP GRIZZLY is a new board game from the mad minds at AmeriTrash Games. Here's the description of the game;
The year is 1979, you are Camp Counselors who are being stalked through a maze of cabins and camp trails by 'Otis', a homicidal killer with an unhealthy bear fetish. Work together to explore the camp grounds. Find useful weapons and items while searching for a combination of objectives that can trigger one of four different game endings. Those who survive the finale win the game!
If this sounds interesting, click this clicky thing and support it with loads of fat cash
! Here's the pitch video!
---
Look for AICN HORROR horror and genre film reviews every Friday.
Find more AICN HORROR including an archive of previous columns on AICN HORROR's Facebook page!