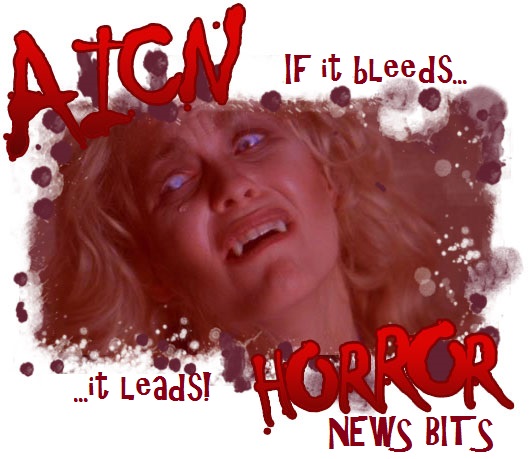 Logo by Kristian Horn
What the &#$% is ZOMBIES & SHARKS?
---
Greetings, all. Ambush Bug here. I've got another dose of horror news bits—bite size, just how you zombies like it!
---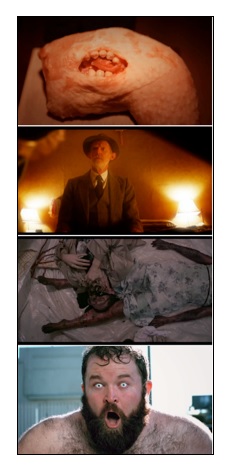 ABC'S OF DEATH Secures Their M Entry Dirty Dozen!
After a lengthy selection process, the folks behind the new ABC'S OF DEATH 2 film have chosen their top 12 finalists for the letter M entry. They are;
Dante Vescio and Rodrigo Gasparini's "M is for Mailbox"
Summer Johnson's "M is for Make Believe"
Steve Daniels' "M is for Marauder"
Robert Boocheck's "M is for Masticate"
Sean Tretta's "M is for Matchmaker"
Wolfgang Matzl's "M is for Meat"
BC Glassberg's "M is for Mind Meld"
Álvaro Núñez's "M is for Miracle"
Antonio Padovan's "M is for Misdirection"
Mia'Kate Russell's "M is for Muff"
Santi González's "M is for Multiverse Apathy"
Jason Koch and Clint Kelly's "M is for Munging"
Apparently, a whopping 541 final entries from over 40 countries submitted to the competition and a victor will be announced on December 15th. Look for a 2014 release of ABC'S OF DEATH 2!
---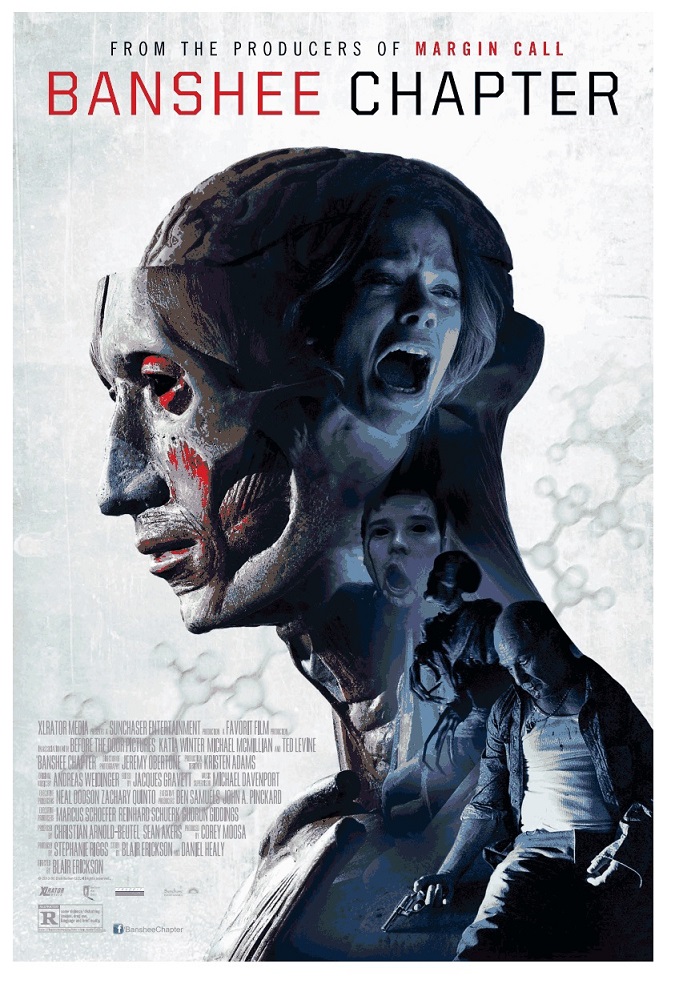 Trip To This Clip of BANSHEE CHAPTER!
I thought BANSHEE CHAPTER was a pretty sweet film (
full review here
). It's produced by Zachary Quinto's production company Before the Door and stars Katia Winter, Michael MacMillian, & Ted Levine and directed by Blair Erickson. Here's the synopsis;
On the trail of a missing friend (Michael McMillian, TRUE BLOOD) who had been experimenting with mind-altering drugs, a young journalist (Katia Winter) – aided by a rogue counter-culture writer (Ted Levine, SILENCE OF THE LAMBS) -- finds herself drawn into the dangerous world of top-secret government chemical research and the mystery of a disturbing radio signal of unknown origin. A fast-paced thriller blending fact and fiction, BANSHEE CHAPTER is based on real documents, actual test subject testimony, and uncovered secrets about covert programs run by the CIA.
BANSHEE CHAPTER is available on VOD Dec. 12, in theaters Jan. 10, and available on DVD Feb. 4! Here's the clip!
And here's the trailer.
---
How I Harvested Your Mother's Organs!
HOW I MET YOUR MOTHER star Charlene Amoia and THE LAND THAT TIME FORGOT's Christopher Showerman star in a new film about organ harvesting called VITALS. The film is directed by Marc Morgenstern and is beginning shooting soon. The film is described as;
an unassuming electrician wakes up in an abandoned motel room in a tub of ice and his kidney missing. It's only a matter of time before he finds his wife in the adjacent room waiting to be the next victim to a horrible organ harvesting organization. Now they must use each other's wits and skills to escape before their captors return and their dark secrets are revealed.
The film also stars Sachin Metha (THE ADVOCATE), Tim Russ (STAR TREK : VOYAGER) and Claudia Wells (BACK TO THE FUTURE) and the teaser can be seen below
---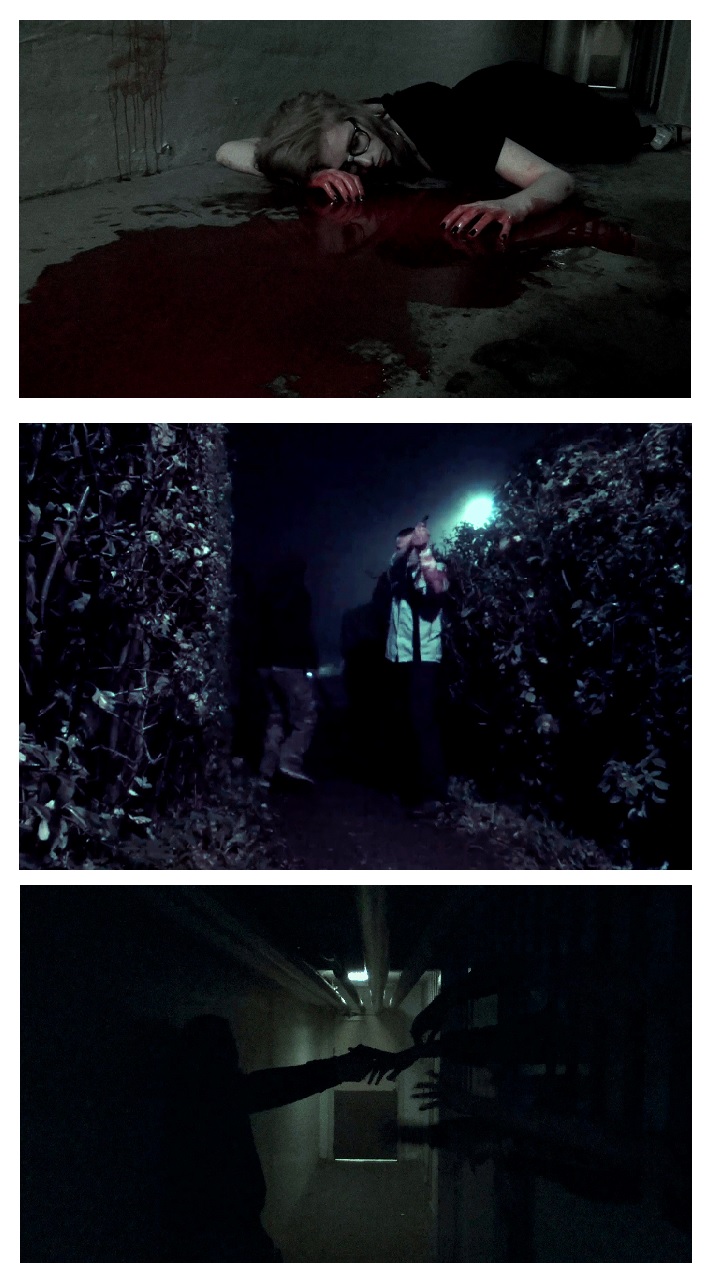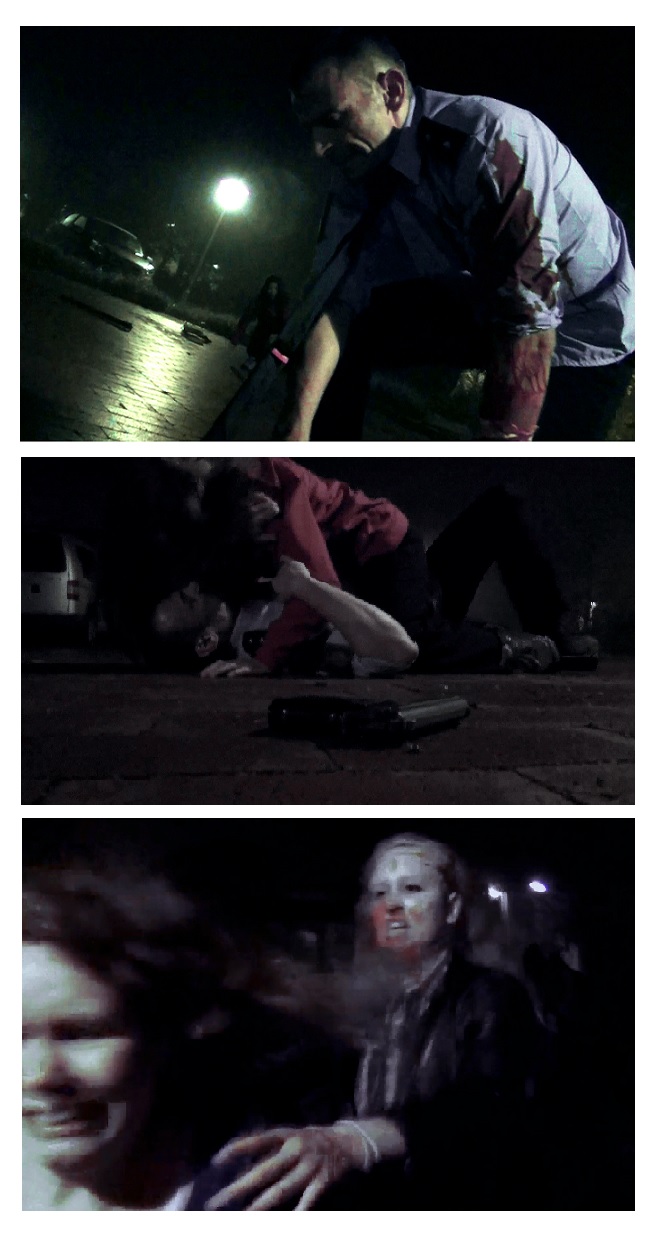 Something's Literally Rotten in Denmark!
Look out, Denmark is being overrun by zombies! Directors Martin Sonntag and Bastian Brinch Pedersen's near-doomsday prediction called ESCAPING THE DEAD, has
Copenhagen reeking of rotten flesh after having come under attack of the living dead and the last remaining survivors fight for their lives!
The film stars Bastian Brinch Pedersen (who is also the co-director and producer of the film), Rama Øzel, Daniel Hutera, Ali Öezkan, Iben Ma Bønnelycke, Nicolai Huan Nguyen, Camilla Ludvigsen and Kim Sønderholm and is currently in the middle of production, but they have let loose a few images from the film and they look pretty sweet.
Check out the images from ESCAPING THE DEAD on the right and look for more coverage of this international zombie horror in the coming months!
---
Trailer Proves This Ain't Your Daddy's SLEEPWALKERS!
Though this film has nothing to do with STEPHEN KING'S SLEEPWALKERS it does indeed look creepy. This new SLEEPWALKERS is directed by Ryan Lightbourn who did the fantastically insane short ROID RAGE (
full review here
) and stars J. LaRose from SAW 3/INSIDIOUS 1/2, and pornstar Dale DaBone (Vivid's HULK XXX, IRON MAN XXX, AVENGERS XXX). The film is described as
Set in the deepest corners of Florida's woods, five college students attempt to enjoy a festive spring break getaway when they encounter a deadly, nocturnal presence. As horrific events unfold, the group joins forces with a local convenience store owner and a prison escapee. With night time approaching, they must set aside their differences and use their wits to survive.
Check out the gory and fun trailer below! Can't wait to see this one!
---
THE TUNNEL Creators Say "Only You Can Make AIRLOCK Happen!"
The folks behind the crowd funded film THE TUNNEL (
not a bad little found footager I reviewed here
) are kicking up another Kickstarter for their new film AIRLOCK. Here's the film's synopsis;
In deep space, a derelict ship docks with an isolated space station. The ship isn't answering any radio calls and the scanners show no life forms. Security Officer, Jonah, is tasked with the investigation. But once on board, instead of answers, he finds the crew murdered and a destitute group of stow-away asylum seekers who have a secret that may threaten humanity itself. He must overcome intergalactic racism and prejudices generations old in order to save those he can and warn humanity of the impending alien threat.
With a $350,000 investment from Screen Australia already, Distracted Media's Enzo Tedeschi and Julian Harvey are going for a $100,000 four week crowd-funding target for the three x television half hour online series.
So if you liked THE TUNNEL and want to support this one, follow this link and give it some love (and some money)!
Below is the teaser pitch!
---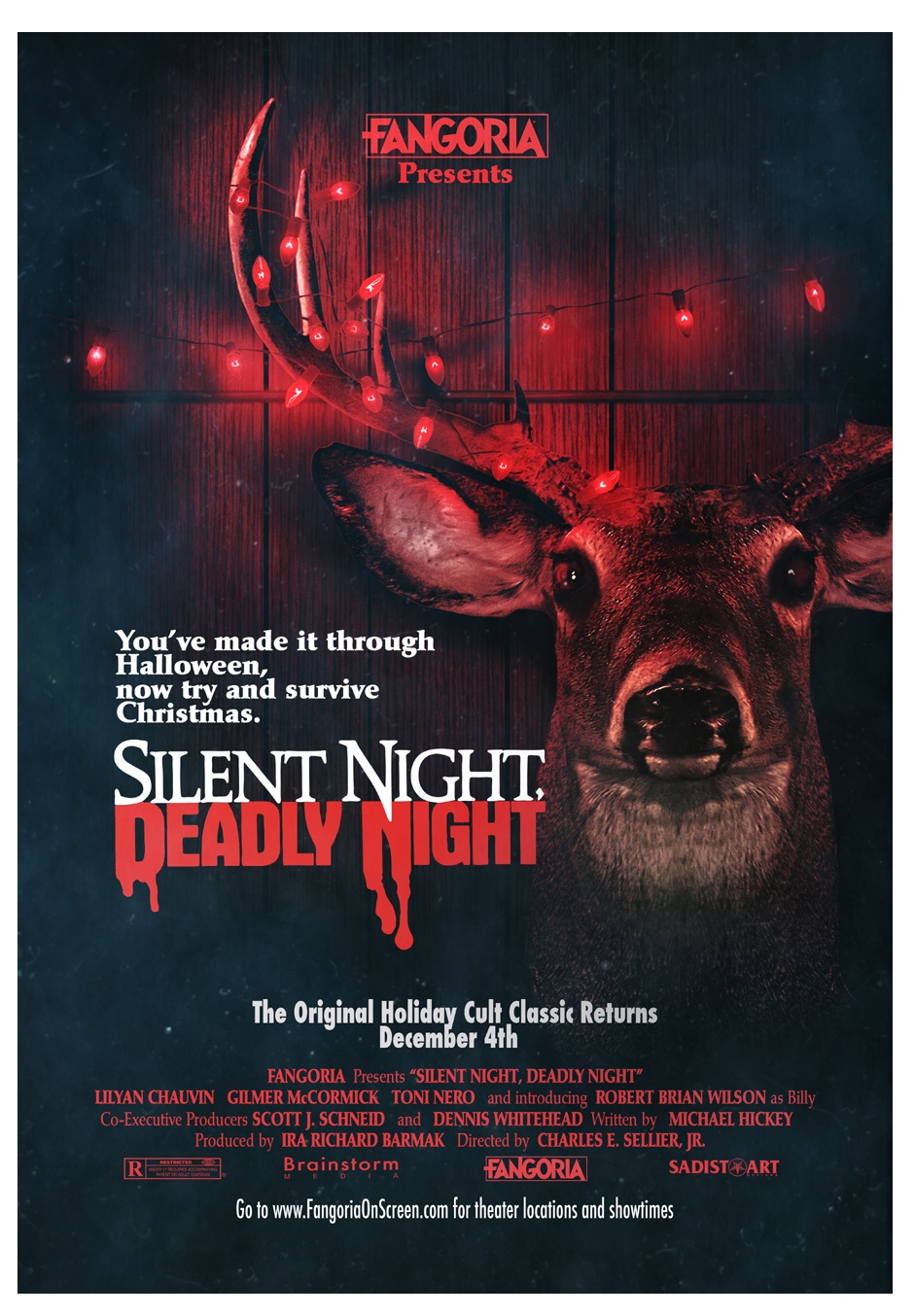 Ho-ho-HOLY SHIT! They're Bringing SILENT NIGHT DEADLY NIGHT Back to Theaters!
The headline says it all! A whole new generation of bible-thumpers will be dusting off their picket signs because Fangoria and Screenvision are bringing the 1984 Christmas classic SILENT NIGHT DEADLY NIGHT back to theaters on December 4th! A new HD transfer is going to make all of the gore, gratuitous nudity, and mayhem all the more merry this holiday season.
Find out when and where you can see this classic film here
! And check out the brand new trailer below!
---
Look for AICN HORROR horror and genre film reviews every Friday.
Find more AICN HORROR including an archive of previous columns on AICN HORROR's Facebook page!