Hello ladies and gentlemen, your pal Muldoon here with a rare treat, a brief interview with a Hollywood icon. You fine folks know me as a lover of Short Films from my Saturday Shorts column, but my cinematic love doesn't stop there... by no means. So when the opportunity to speak with Mr. Hong arrived at my door step, I just had to jump at the opportunity. Fair warning, the man's played over 500 roles, been in practically everything (See For Yourself), has worked with every director out there, and has accomplished more things than I can begin to imagine, so the idea of have ten minutes to talk with him about his life... there's no way I can do the man justice. I could easily spend hours going into detail about any number of things with him, so the questions I asked aren't as in depth as some might hope, however there is still wonderful insight in the interview below. I can't help but respect the man's tenacity and the fact that while he's been in big massive blockbusters, he's so passionate about creating fun characters that he pops up everywhere, like in video games and TV shows.
If you're in Austin this next weekend (November 22 through 24th), then head on down to Wizard World's Austin Comic Con, where you can meet "Lo Pan" himself, get something signed at his booth, or just say hello. (Not a plug/paid advertisement at all here folks, I'm just genuinely excited that a con this big is thriving here in Austin.) Not only is James Hong appearing, but you've got Stan Lee, William Shatner, Robert Rodriguez, Bruce Campbell, half the cast of THE WALKING DEAD, and comic book creators galore. It should be fun times, so I hope to see you there! In the meantime, I hope you get a kick out of my brief chat with him!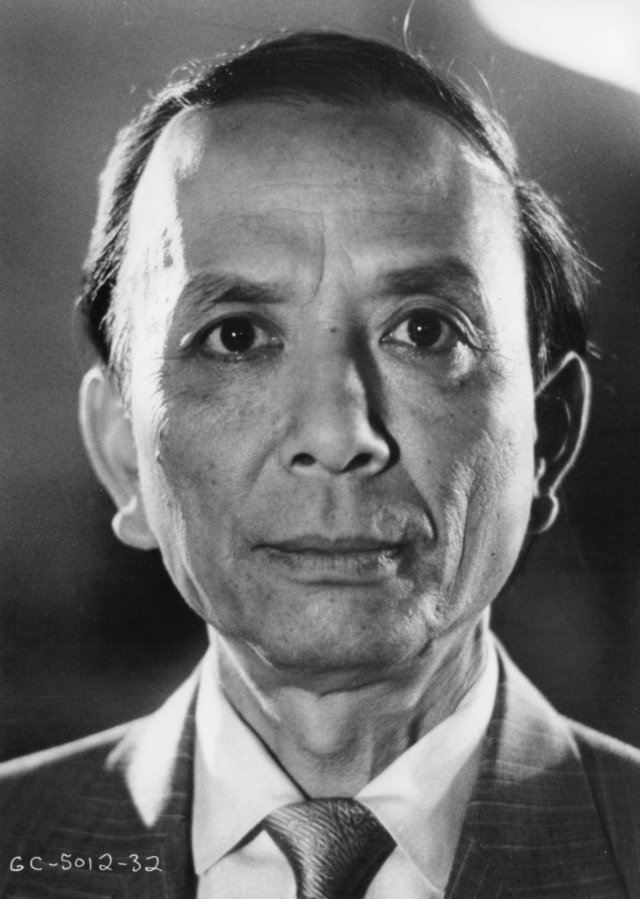 JH: Hi Mike, how are you?
Muldoon: I'm good, sir. How are you doing today?
JH: Very good. The sun is just setting here.
Muldoon: Beautiful. Well first and foremost I genuinely would like to thank you for time. I definitely know you're a busy, busy man, so I appreciate you taking a few minutes to chat with me about all sorts of fun stuff. I'm positive you've got quite a few fans here in the audience at AICN.
JH: Yeah, I think I spoke with someone else in the past for some other movie, right? Ain't It Cool wrote an article about me before for another movie. I just don't remember which one.
Muldoon: I'm actually not sure, given you've done so many. Could it have been for R.I.P.D.?
JH: It very well could be.
Muldoon: I feel like I saw you do quite a bit of press for the KUNG FU PANDA films, too.
JH: Oh yeah.
Muldoon: Speaking of R.I.P.D., it just came out on BluRay and DVD, right?
JH: Yeah. I played the avatar for Ryan Reynolds's character. It was originally a bigger part of the script by quite a bit. I'd say they only showed one small fraction of what they shot with us. We were kind of disappointed that it wasn't a bigger role for both of the avatars in the film. The avatars really brought a different element to the story.
Muldoon: I've heard that the film went through quite a bit of changes, script related, so I'm not too shocked there was supposed to be more with you and Marisa Miller. People seemed to enjoy it though. With such a cast, there's too much talent involved for it not to be entertaining.
JH: Of course it's the producer's and the director's choice with how much of the avatar element they should use and when they made their decision, the avatars became very small roles in the story, which to me was kind of disappointing.
Muldoon: That's understandable.
JH: It was fun. So you enjoyed it?
Muldoon: You know, I actually have yet to see the film, although ironically I've been watching as many James Hong films as possible the last few weeks. Even going out of my way to find the more abstract titles with you, I don't think I've even scratched the surface on what you've done. You have been in everything. I mean, you're Hop Sing's #1 cousin in BONANZA! I know everyone always talks about BIG TROUBLE IN LITTLE CHINA or BLADE RUNNER, but you're all over the place on TV and short films as well. It sounds like you've got no plans on slowing down. So why do you work so hard? It's clearly not for the money. What motivates you to keep taking on jobs one after the other like you do?
JH: I think a good analogy is like a gardener with their flowers… Something motivates them to make a creative thing, whatever that may be… Be it a painter who captures life on his canvas, for an actor it's "How can I portray these feelings?" As you say, I've spent sixty years doing it, because of the emotion and need to just keep going. You want to continue expressing yourself. An actor must act. There's always another film on the horizon, be it acting in it, producing it, directing it, or writing it… There's always "that one more movie." There's always "one more role."
Muldoon: That makes sense. Painters have to paint. It sounds like something you instinctively just have to do. I'm sure there's no shortage of films that want you in their production. Like you said, whether it be producing, writing, or directing you're game for it all. I know you directed a few films, like TEEN LUST and THE VINEYARD, which I just think is bizarrely amazing. I think it's one of the more lively films I've seen you in.
JH: That's one of the reasons I'm going to Austin. Then right after I'm going to Houston. There's a lot of interest in filmmaking in Austin. It's got a creative filmmaking society there and Houston is kind of new at it. There haven't been many films made there, but my colleague Deborah Quan is from there. I'm joining her in a cooperative effort to maybe make a couple of films in Austin and possibly in Houston. We're just interested in talking with a few filmmakers and possibly putting our heads together, you know?
Muldoon: Hopefully one of those films is your Frankenstein movie. I don't know anything about it, but saw it listed in IMDB. To see you attached to such an iconic story definitely piqued my interest. I'm more than interested to see what comes of that.
JH: I've kind of put that parody of Frankenstein on the back burner right now. I have another idea. You always have a lot of ideas and I've got one about the Hmong people and their culture. It's a rich culture with many generations and a feeling of the old country. That's what our film is about, in essence… I'll give you a couple of sentences, since I can't go into too much detail. It's about a ghost that comes back to a family and haunts the family. It follows the granddaughter of this woman… the main character, and tries to have a child with this… I wouldn't say it's sinister, but it's a ghost, a devil trying to have a child by this beautiful woman.
Muldoon: That sounds like fun. You don't tend to make many bad films, so I hope to see what comes of that. You did just mention you're going to be in Austin pretty soon for the Wizard World's Austin Comic Convention. Have you done a lot of conventions or did your interest in Austin help persuade you to come down for it?
JH: Well about nine months ago I was in Austin to screen my film TEEN LUST at the Alamo Drafthouse theater, so I found the city very charming and so this time I'm coming back hoping I get to enjoy the city, sign a few autographs, and join the other celebrities at the convention and have a good time. I'm always curious about the interest of filmmaking in a city that I haven't lived in, like Austin. I'm curious… who would be the kind of people to want me to come back and make a film there. That's my question.
Muldoon: I think I can speak for the entire city when I say "Yes, come to Austin and make films here!" And you're going to be at the con Friday, Saturday, and Sunday?
JH: Yes. I'll be out there at the Austin Convention Hall. I've never been there, so I don't know that location or what it looks like. Obviously they are spending a lot of money inviting a lot of celebrities to come and meet with the people of Austin, so I think it's a good chance for the people to come out and interact with their favorite celebrities.
Muldoon: Well every year it's getting bigger and bigger. It seems like more people, celebrity and otherwise, keep coming out for it. I think it's the third or fourth year. I went the first year it was in town and had a blast. It's quite the line up they've got this year with you, Stan Lee, William Shatner, and others.
JH: How many attendees do you think it will have?
Muldoon: I'm not sure, but it's enough to fill the convention center with. I've got no worries that it's going to be filled with all sorts of fun people. There will be folks dressed up, folks looking for autographs and photo opportunities, and honest comic book lovers in general. It should be fun times. To shift gears a bit, earlier while I was researching what kind of fun projects you've got lined up, I went to your website at jameshongfilms.com. It seems like having a website now is almost a necessity…
JH: My official website is jameshong.com. I've got a great designer by the name of Linda Wu as well as some other artist friends of mine. It's kind of new, I think we put it up about six months ago, but I figured I had so much material that I could display on this website and share with my audience. I've got fun pictures and thought I could share some of the clips I have along with my sense of humor. I'm getting a lot more material and hoping people will write me. In the mean time, I wish people would tell me what they would want to see on that website, maybe on top of what I put up there. This is my social media… I love Facebook and all of these pieces of technology to keep in contact with my audience.
Muldoon: And it's becoming easier and easier with social media these days share things with your audience.
JH: You have to understand of course when I first started, television was filmed. It took time. There was a lot of television I did when I was starting out and there was nothing like this social media. The only way to communicate with people and be seen was to hire a publicity agent and now you don't have to depend on publicity agents so much anymore. You can just get out there and be your own contact through these things. It's very exciting to see a totally new era. There's all kinds of wild things going on. (Laughs) I'm trying my best to keep up with it.
Muldoon: I think we all are. Well Mr. James Hong, it's certainly been a pleasure talking with you. I don't want to cut you off by any means, but I also respect your time a little bit too much to hold you up any longer. If we were to go into specific films and TV appearances… I could easily talk your ears off for hours.
JH: Please give my regards to the rest of the people at Ain't It Cool and I hope some of them will come and see me. I thank you for your time.
Muldoon: Yes, sir. Thank you, Mr. Hong.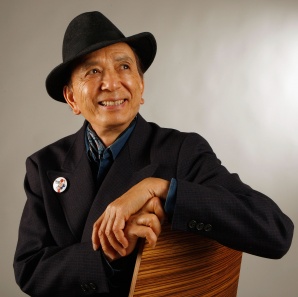 And there we have it folks. The man, the myth, the legend, Mr. James Hong being cool enough to chat with this kid from good ol' AICN. Trust me... I wish I could have asked away "What was it like working with John Carpenter?" or "How did you get hooked up as a voice on AVATAR: THE LAST AIR BENDER..." Talk about a possible "AICN Legends" interview (a genuine possibility). At any rate, I hope you folks got a kick out of our chat and hope to see you out and about this next weekend on the Con floor!
- Mike McCutchen
"Muldoon"
Mike@aintitcool.com