20 minutes of DW-related Moffyness for your consideration...
Glen here…
First off, a personal expression of PROFOUND GRATITUDE for everyone's encouragement, love, and best wishes in answer to last week's post. Please know that every positive thought and expression of hope was meaningfully beyond measure and helped me to confront a very, very, VERY trying week. So…THANK ALL OF YOU! Sincerely!
Onto business at hand: I'm opening up the Docback now, but will continue to drop newslets and snippets in for some time. Hence "Under Construction" - so be sure to check back to see where the conversation is headed and what tidbits have been added in!
In no particular order…

AN ADVENTURE IN TIME AND SPACE TRAILER IS FINALLY REVEALED
At long last, BBC has issued a trailer for AN ADVENTURE IN SPACE IN TIME - a much anticipated docudrama chronicling the formative years of DOCTOR WHO's production.
I've heard many wonderfully things about this TV movie - and I must say it does look rather damn extraordinary based on this trailer. Transmission times and dates can be found HERE. Yes, it's on BBC America as well as standard UK BBC.
BEHOLD THE STUNNING DAY OF THE DOCTOR SET-UP MINISODE, THE NIGHT OF THE DOCTOR
Need.
More.
McGann.
Also, I' love for them to film some supporting material and make this a whole, complete episode. Agreeably flabbergasting as is, though. Well played, Powers That Be. Well played...
DOCTOR WHO THEMED IDENT INTERRUPTIONS AFFECTING BBC
They look like this:
Thanks MOV!
NEW DAY OF THE DOCTOR IMAGES
Stills via BBC...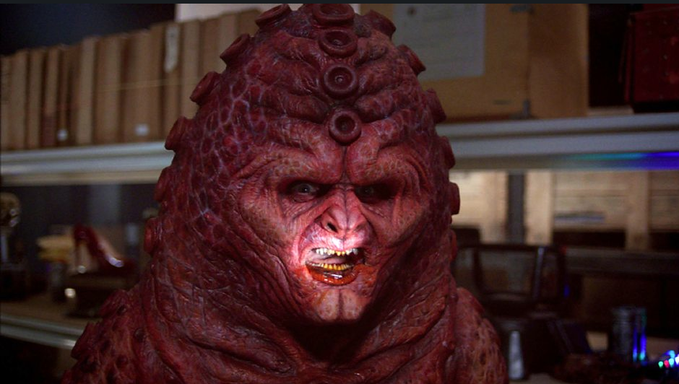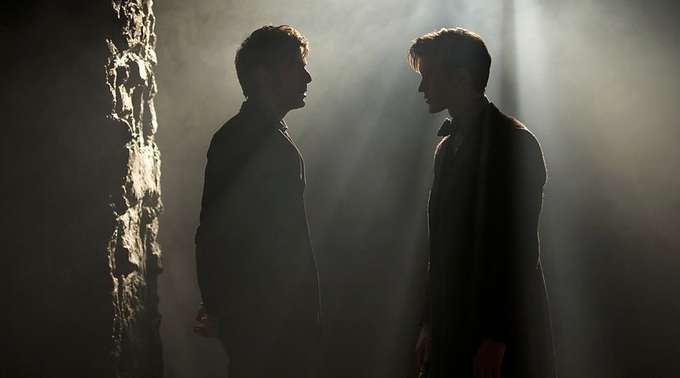 'The War Doctor' and Rose and a Zygon via Birmingham Mail...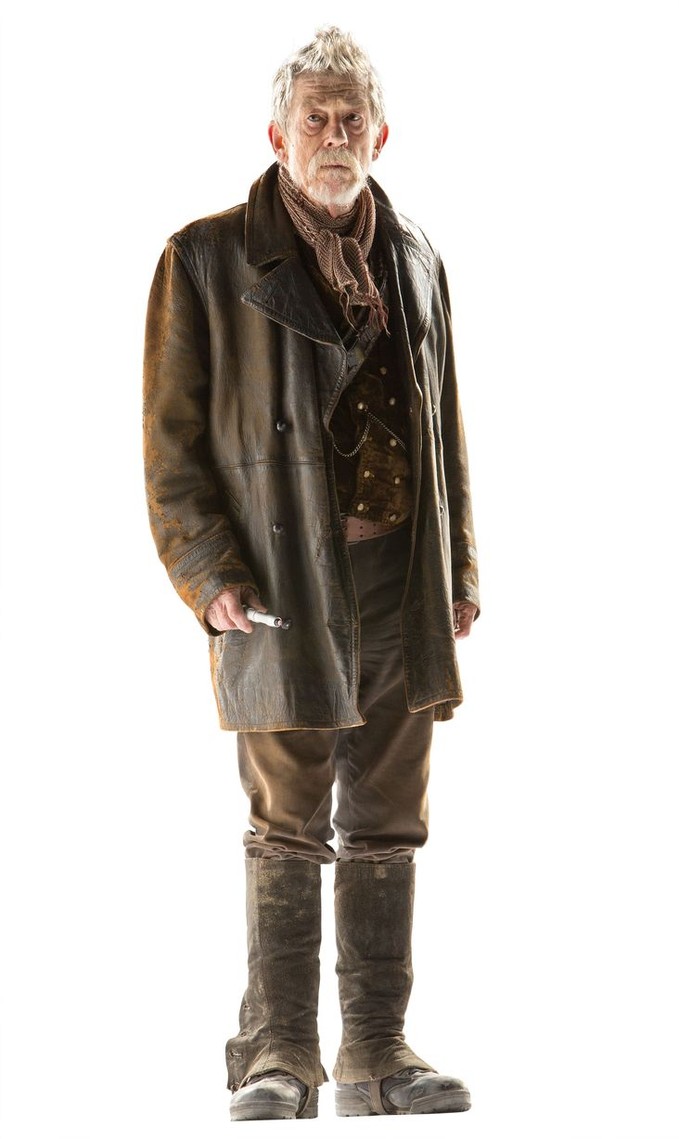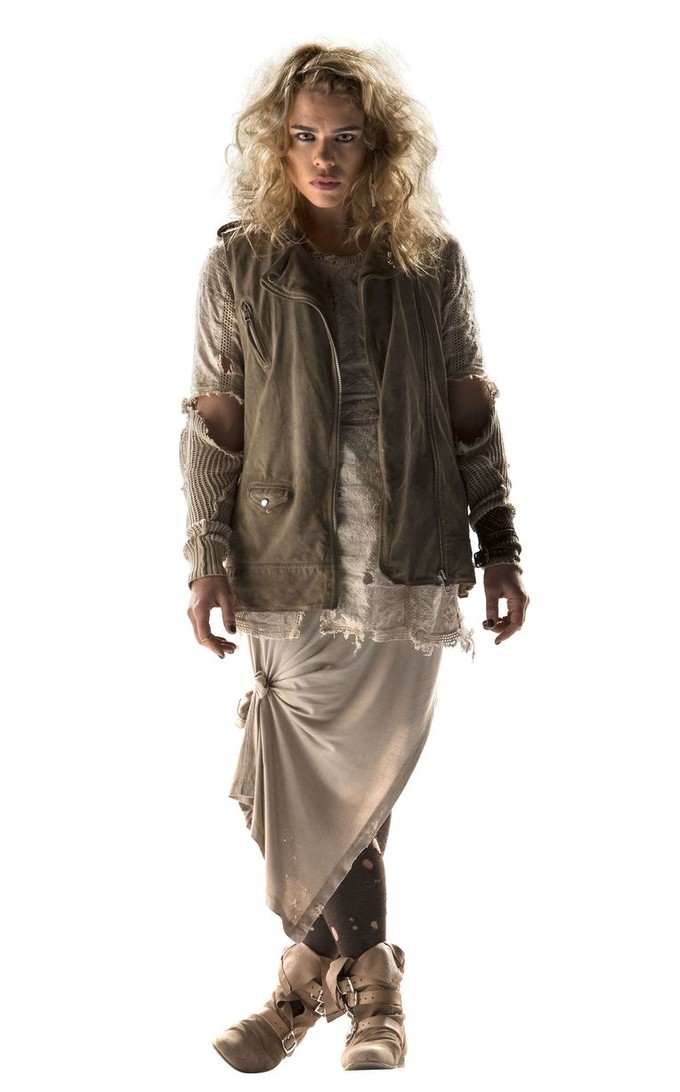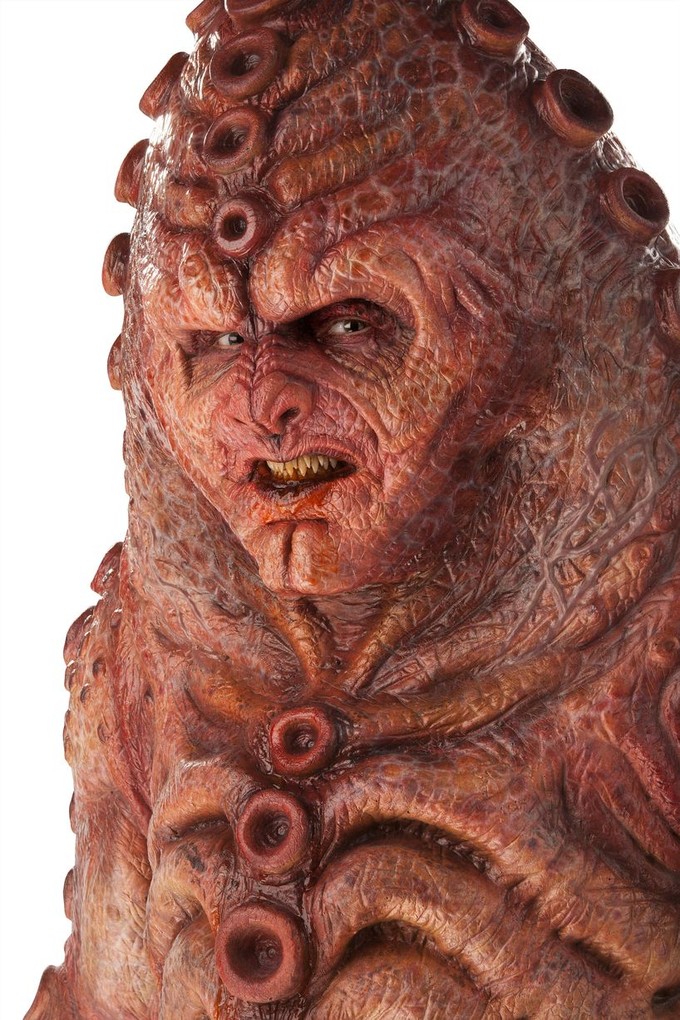 A NICE LOOK AT McGANN IN NIGHT OF THE DOCTOR MODE (via official DOCTOR WHO Twitter stream)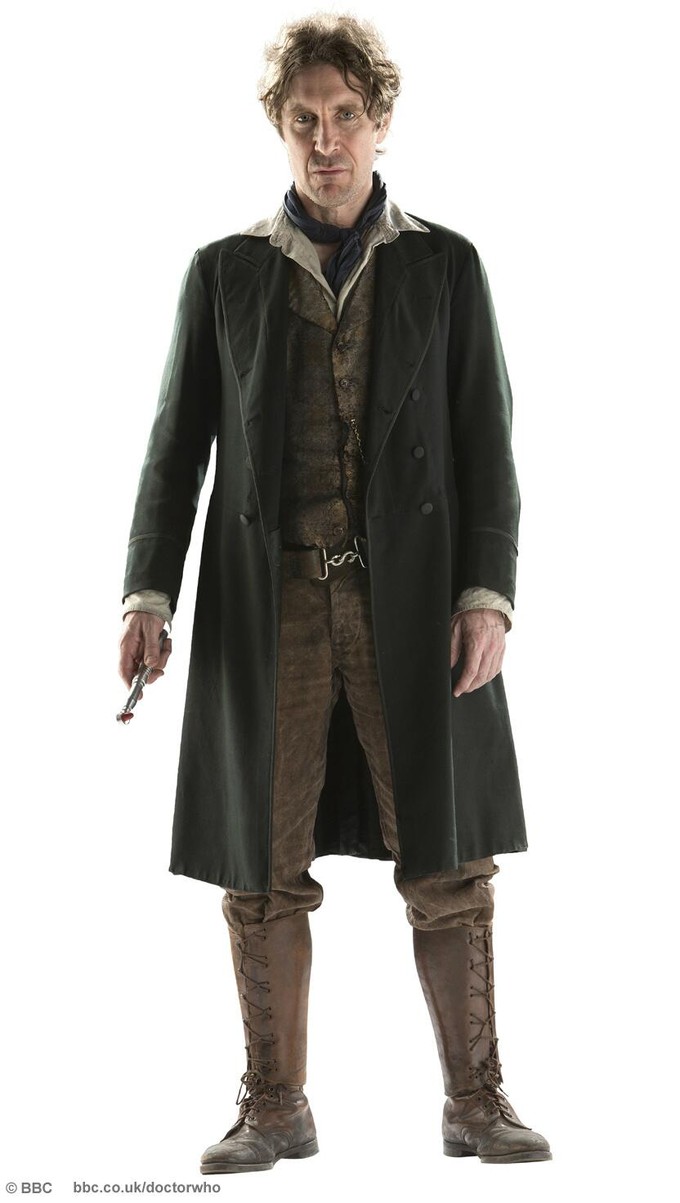 HORNORSILK REVIEWS THE SPACE RACE BIG FINISH AUDIO
========================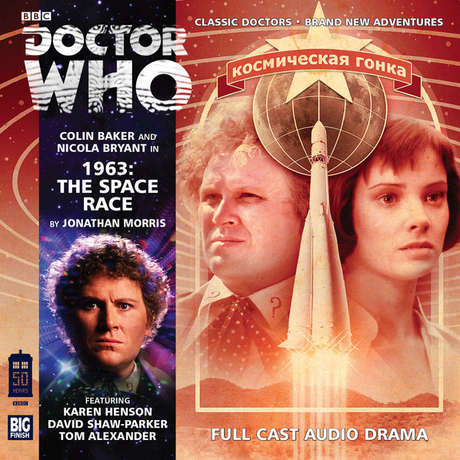 Big Finish 179 – 1963: The Space Race
By: Jonathan Morris
The 1963 "trilogy" continues to go from strength to strength. While I expected this to be a rather routine, or average, audio, instead, we have yet another excellent Big Finish story written by Jonathan Morris. It's not perfect; I think a bit of editing and tightening up of the pace would have helped (this would have worked better as a three part story), but these are minor quibbles for an otherwise interesting adventure.
There are three major story arcs which tie together here. First, the Doctor and Peri find themselves involved with the Soviet Space program, mistakenly considered to be scientists sent in to help with the technical details of the program itself. But others think of them to be KGB agents brought in to investigate the program and to find out the American spy involved with it. Peri finds herself having to pretend to be a KGB agent pretending to be a scientist all the while concerned that her own status as an American would be uncovered. And she does a good job with this, indeed, she takes control of the situation on the ground while the Doctor is away dealing with the second part of this story.
Secondly, there is some sort of structure on the dark side of the moon. Something is there, and the Doctor wants to go up with one of the Soviet cosmonauts and investigate. What it is, is a bit of a surprise, and I won't spoil it here. It is an unexpected turn on history and I wish that Big Finish could have borrowed from the New Series here, and brought in a Silent when the Doctor is at the moon, if for no other reason, to help connect the Doctor Who history dots.
The third plot line I would call the "Rise of the Planet of the Dogs and Apes" plotline. The Doctor and Peri first arrived at the base when a cosmonaut was returning and having difficulty coming back. This is the first manned (or womaned) spacecraft in space, after all the dogs had been sent into space. So it comes to a surprise to all that the person who returns is not the woman sent into space, but one of the early dogs who has been given the voice and mental abilities of that woman. And the dog knows how to do this to other animals, to take humans and use them as a means to convert animals to be her equal. The humans, of course, will die in the process. And of course, she wants to do so, to rise up against humans, for the oppression she feels they have done to her and all other animals.
So, one of the mysteries of this story is how this was possible. The solution reminds me somewhat of "The Power of Three," but done better.
With the way Doctor Who likes to adapt movies and plotlines, I'm surprised it has taken this long to do "Planet of the Apes" story. It works generally well, though the outcome here is ambiguous, and I wonder if there might not be room for a sequel.
There is, however, something else special about this story.
It takes place slightly before, and on, the day JFK is killed. And this ties into the plotline of the story itself. It's a rather nice nod to history, to Doctor Who's own history, and it works. The death of JFK is a plot point, and indeed a significant plot point, for this story. It is used to help create tension but also as a way for the Doctor to show the good in humanity by pointing out the way people respond to tragedy and unite because of it.
I give this story 8/10.
Since there has been a Light at the End review already done here, I wanted to make a brief comment on it myself. The plot was rather simple, which helped give room for the Doctors to work together. I have no problem with that. Sadly, the interaction between the Doctors and companions didn't hold up to me. I wanted more here; I wanted in-fighting and squabbling, I wanted one-upmanship and humor. If you are going to do a simple story to highlight all the Doctors, let the Doctors shine. Alas, they just didn't. It was a disappointing story because of it. It's not bad, but I find the Five Doctors much more fun. One day someone will get a multi-Doctor right (the best, imo, has been Project Lazarus and that really doesn't count).
-- HornOrSilk
========================
————————
Glen Oliver
"Merrick"
- e-mail
- Twitter
- Google +
[[[[[ A LIST OF PREVIOUS DOCBACKS CAN BE FOUND HERE!! ]]]]]
DOCBACK CODE OF CONDUCT
1) a Docback should be about completely open and free discourse regarding all things WHO with, obviously, some variation on subject matter from time to time - the real world intervenes, discussions of other shows are inevitable, etc.)...
2) matters of SPOILAGE should be handled with thoughtful consideration and sensitivity. Posts containing SPOILERS should clearly state that a SPOILER exists in its topic/headline and should never state the spoiler itself . "** SPOILER ** Regarding Clara" is OK, for example. "** SPOILER about that Motorcycle" is fine. **SPOILER** Why did everyone die?" Is NOT good.
And, above all...
3) converse, agree, disagree, and question as much as you want - but the freedom to do so is NOT a license to be rude, crass, disrespectful, or uncivilized in any way. Not remaining courteous and civil, as well as TROLLING or undertaking sensational efforts to ignite controversy, will result in banning. Lack of courtesy may receive one (1) warning before a ban is instigated. Obvious Trolling or Spamming will result in summary banning with no warning. One word posts intended to bump-up any Docback's figures on AICN's "Top Talkbacks" sidebar will be considered actionable Spam - they not only complicate efforts to access Docback from mobile devices, but impede readers' abilities to follow or engage in flowing conversation.
In short, it's easy. Be excellent to each other. Now party on...