This pretty much speaks for itself.
From Bad Robot's Twitter stream comes an image from the 'STAR WARS EPISODE VII workshop'.
Confirming that, evidently, R2-D2 is in the movie. Which comes as no particular surprise, given the film's post-RETURN OF THE JEDI setting, Lucas' original intentions that Artoo and perennially bitchy cohort C-3PO would remain constants in SW's primary cinematic universe, and an Threepio performer Anthony Daniels' recent (although oblique) hints that he might be reprising his role for the film.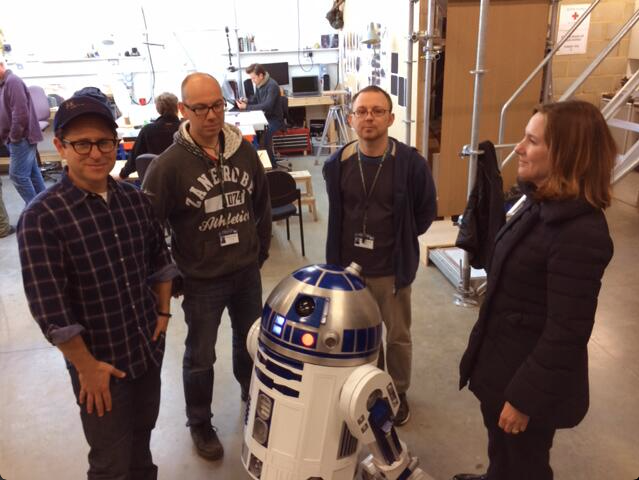 STAR WARS EPISODE VII: THE RISE OF LENSFLARICUS opens 18 December, 2015
————————
Glen Oliver
"Merrick"
- e-mail
- Twitter
- Google +