Hey Yo, Draven here.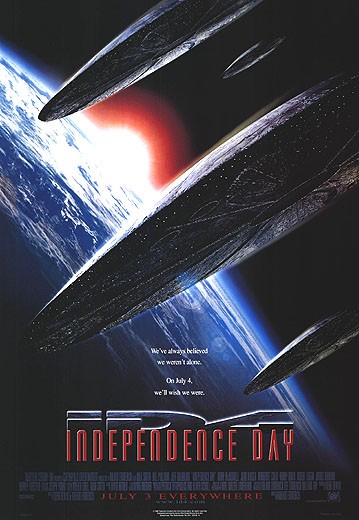 Just a few hours after Fox announced a bunch of new 2015 release dates, they have moved one of their tentpoles out of 2015. As a lot of us predicted, INDEPENDENCE DAY 2 will now open on July 1st, 2016 which is (almost) the 20-year anniversary of the first film. It was originally scheduled to go up against Paramount's new TERMINATOR film on July 3rd, 2015.
From when the original 2015 release date was announced, I didn't think it made a lot of sense to open the film on the 19th anniversary. We have been waiting 19 years so what is the difference in having to wait another year? Obviously marketing around the 20th anniversary will be a lot easier and Fox can turn it into a celebration of sorts.
This also might have been done to free up the schedule for either Michael B. Jordan or Will Smith. Hopefully we get some confirmations on those rumors soon.
Follow me on Twitter here!