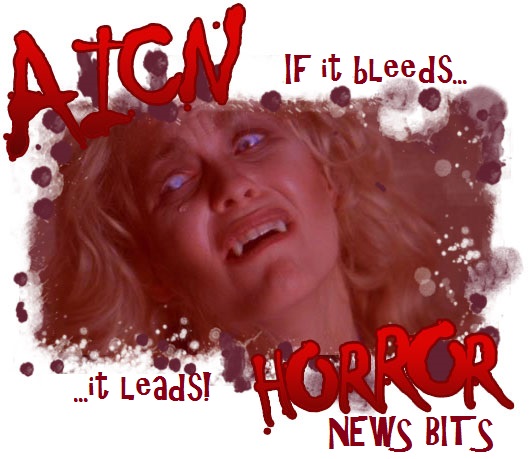 Logo by Kristian Horn
What the &#$% is ZOMBIES & SHARKS?
---
Greetings, all. Ambush Bug here. I've got another dose of horror news bits—bite size, just how you zombies like it!
---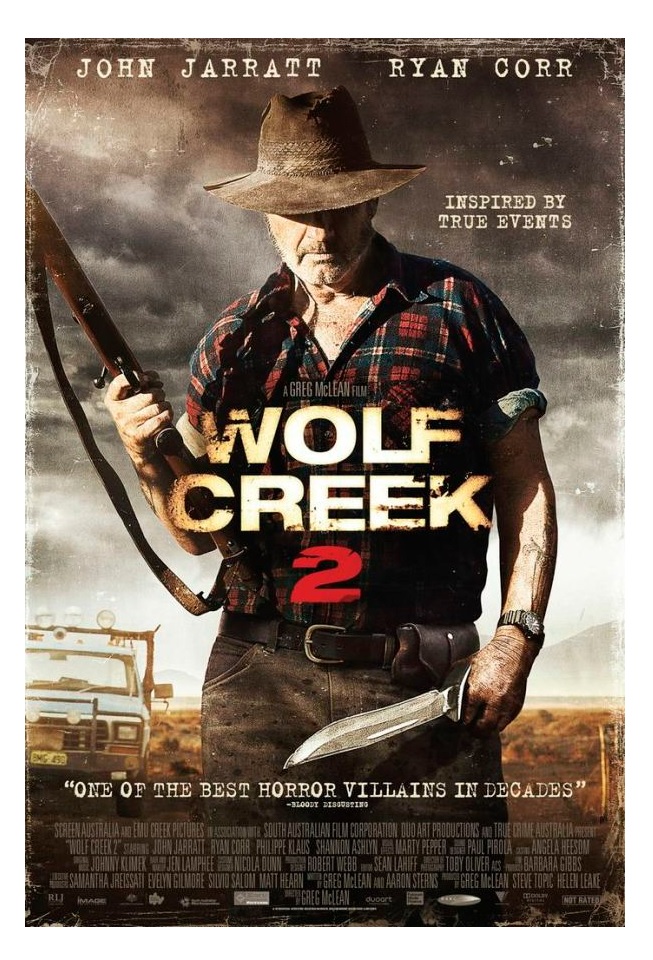 Image Entertainment Traps Itself a WOLF CREEK 2!
Looks like WOLF CREEK 2 has been snagged up by Image Entertainment to be released in early 2014 (February 20th to be precise). The film is co-written by Greg Mclean and Aaron Sterns and directed by the original director McIean and is described as;
reuniting viewers with the Australian outback and the film's murderous bushman. The outback once more becomes a place of horror as another unwitting tourist becomes the prey for crazed, serial-killing pig-shooter Mick Taylor (John Jarratt).
Personally, I was creeped way the hell out by Jarratt in the original and was hoping for bigger and better things for the actor. So far, he's been doing smaller indie films, but maybe this sequel will bring the actor some much needed spotlight as he does own in this role. Here's the international trailer below.
---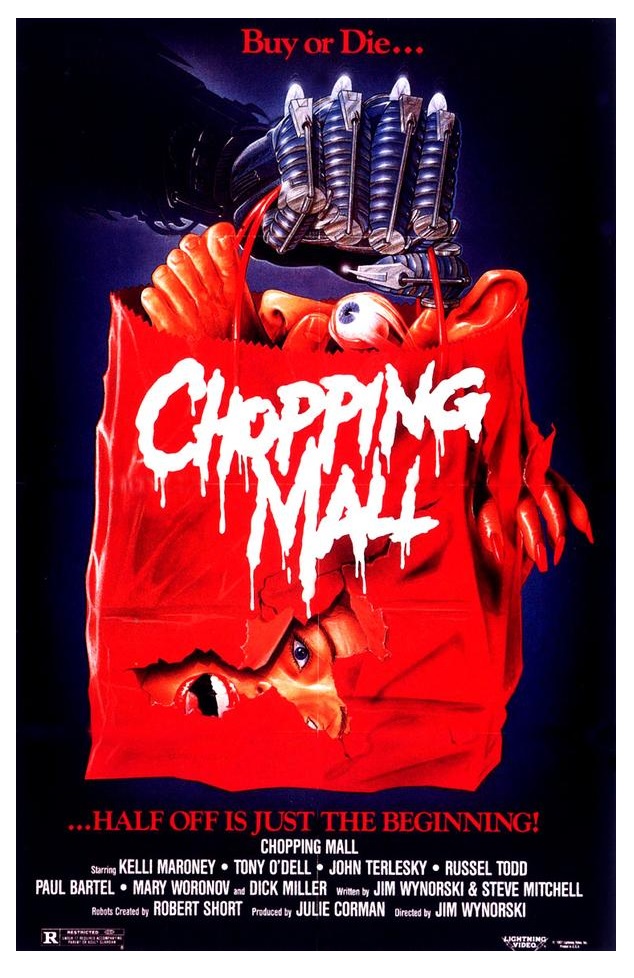 A Fresh Cut of CHOPPING MALL On Its Way to Theaters!
Newly remastered, CHOPPING MALL is on its way back to the multiplex for a limited time. Roger and Julie Corman are trying to get the film back into theaters and offering up an email for you to contact them if you want the film to play at your local theater. The cult classic which was distributed by the legendary Lightning Video was directed by Jim Wynorski who co wrote it with long time friend Steve Mitchell. CHOPPING MALL was filmed primarily at the infamous Sherman Oaks Galleria famous for appearing in Fast Times At Ridgemont High. The movie stars Kelli Maroney (NIGHT OF THE COMET, FAST TIMES AT RIDGEMONT HIGH) and Tony O'Dell. B Movie icons Paul Bartel ,Mary Woronov and Dick Miller, fixtures in the Corman stable have cameo's in the film. Here's the premise which is one hell of a synopsis and a half;
The film tells the story of killer security robots taking over a shopping mall and systematically murdering a group of trespassing teenagers who have broken into the mall for an all night party. Four couples decide to have a party in one of the furniture stores where three of them work. They all stay after hours at the mall, drinking, partying, and make-out, while the fourth couple watch old science fiction films on TV. Outside, a lightning storm strikes the mall several times and damages the computer controlling the security robots. The robots kill two technicians and a janitor, before going on regular patrol in the now empty mall. Two of the teens leave the furniture store and are subsequently killed by the robots The surviving teens witness the robots kill a girl in the still talked about head explosion, and the men and women are forced to separate, the men into the mall and the women into the air ducts, when the robots begin their final attack!
Available now for booking. If you are interested in playing CHOPPING MALL at your theater, email them here and make it happen!
For shits and gigs, here's the trailer.
---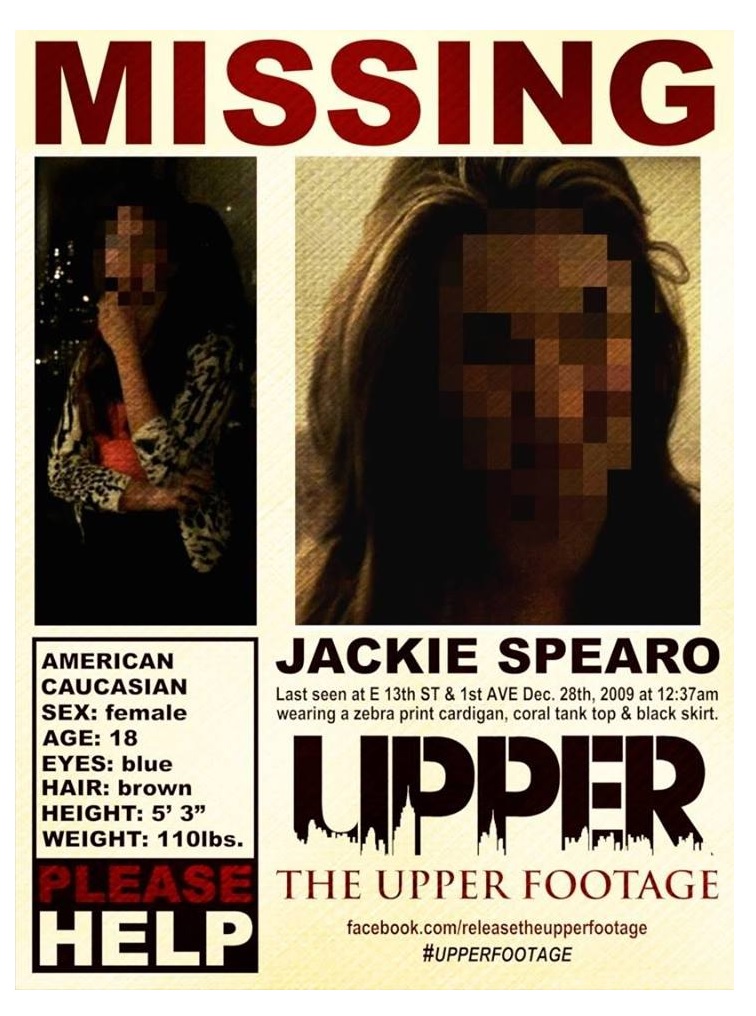 THE UPPER Releases a Trailer!
This intriguing film is something of an oddity as it may or may not be true life events. The film is called THE UPPER FOOTAGE (aka UPPER) and it apparently documents the last moments of a group of privileged kids a night of partying leads to an overdose. The trailer below gave me chills. I'm looking forward to checking this one out, but something tells me it's a film that'll make me wish I didn't see it. Still, I'm intrigued.
Set to be released on November 21st, the film feels like something morbidly special and unique.
Find out more about this enigmatic film on its Facebook page at RELEASE THE UPPER FOOTAGE!
and below is the trailer!
---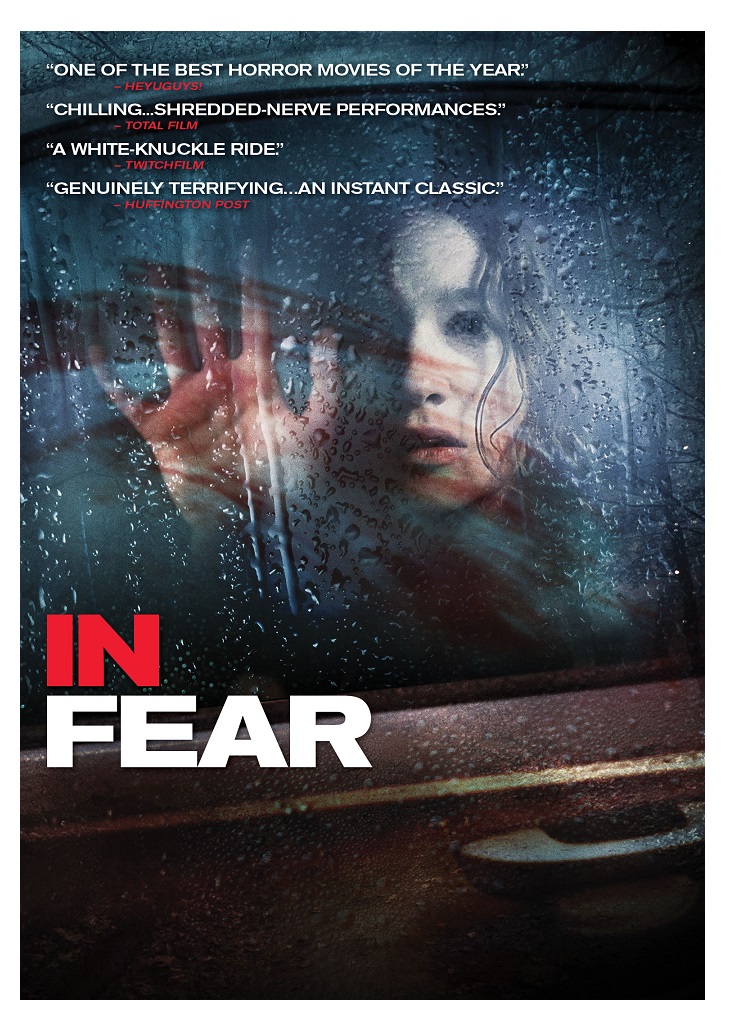 Have No Fear…the Trailer For IN FEAR Is Here!
If you're in the UK, you're going to have the privilege of checking out Jeremy Lovering's IN FEAR this weekend released from Studio Canal. The film stars Alice Englert (BEAUTIFUL CREATURES, GINGER & ROSA), Iain De Caestecker (AGENTS OF S.H.I.E.L.D.) and Allen Leech (DOWNTON ABBEY) and is described as follows;
Driving to a music festival, Tom and Lucy have plans to stay at a countryside hotel. But with hotel signs leading them in circles and darkness falling, they soon become lost in a maze of country roads…and the target of an unknown tormentor. Reminiscent of vintage psychological thrillers and bolstered by newcomers Iain De Caestecker and Alice Englert in its main roles, In Fear plays out in real time and hinges on a claustrophobic, unrelentingly tense visual style. Looking to shed pretense and genuinely scare his actors, Lovering withheld the script and often concealed what was about to happen to them. Add a dark forest, and the fear became real. Though propelled by visceral thrills, the film transcends genre and offers a study in fear itself, creating a cerebral fable in which fear—of the dark, of the unknown, of ourselves—governs our nature, compels our choices, and may well seal Tom and Lucy's fate.
Reading that makes me want to hop a ferry over the pond and check this one out myself.
Find out more about this one here!
I guess I'll just have to wait and see when IN FEAR will make it to the states before I see it. Until then, here's the trailer!
---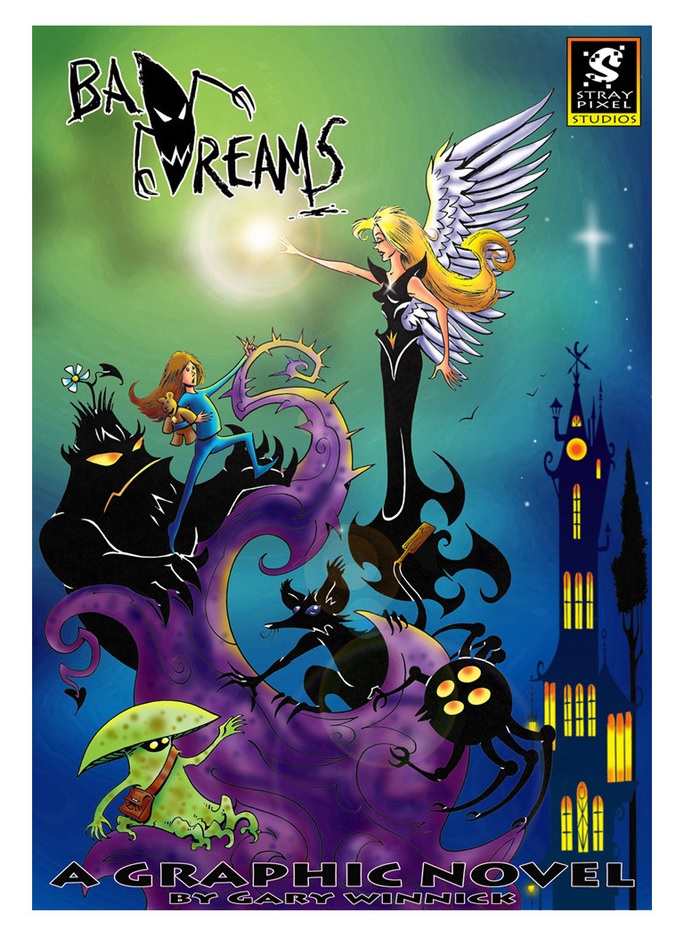 Give BAD DREAMS Comic a Kickstart!
Gary Winnick is an artist and longtime video game industry veteran. In fact, he was first artist ever at Lucasfilm Games. For 3+ years he has been working on BAD DREAMS, a graphic novel that is now available digitally and he hopes to bring out in print. BAD DREAMS is described as
a somewhat twisted tale of whimsy -- chronicles the adventures of an odd group of Dreamworld characters: Mary, Nimrod, Sir Spanks (a Night Mouse Knight), Spide, and Shroom. Mary wakes to discover both her memory and Night have gone missing from the land. Mother Night's absence is causing havoc as everyone slowly goes insane from lack of sleep. The friends must pool their resources, working together to uncover the strange secret of their past and exactly who's behind it all.
Find out more about this Kickstarter campaign here!
And take a gander at the pitch trailer below!
---
Look for AICN HORROR horror and genre film reviews every Friday.
Find more AICN HORROR including an archive of previous columns on AICN HORROR's Facebook page!