Papa Vinyard here, now here's a little somethin' for ya...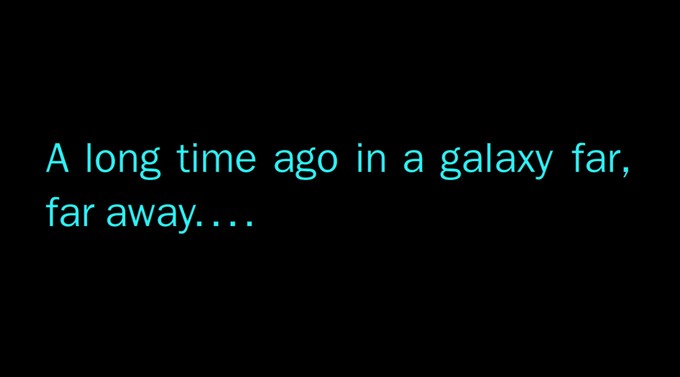 It's official! After a whole mess of speculation, we have confirmation via The Wrap and the official STAR WARS website that STAR WARS: EPISODE VII has been pushed back from its original Summer 2015 release date. Now, the next chapter of the stories of Luke Skywalker, Leia Organa, Han Solo, Chewbacca, Lando Calrissian, C-3PO, and R2-D2 will arrive on theaters on…
December 18, 2015!!!!
This was a long-awaited move, especially on the heels of the announcement that Lawrence Kasdan and J.J. Abrams were taking over scripting duties on the new film. Devin Faraci over at Badass Digest even predicted almost to the day when the new release date would be. But it's nice to have official confirmation that they're taking a little more time than they originally allotted to make sure they stick the landing and create something worthy of the many fans who have waited over 30 years for this. Plus, they've steered clear of that massive pile-up of a summer 2015 schedule, which is a good thing for all parties involved.
It's still going to have to deal with WARCRAFT and maybe even Ron Howard's next Langdon flick, INFERNO, that very weekend, but I'm sure that one (or both) of the movies will jump ship and shift their dates. I don't care how many older audiences you think love the adventures of Robert Langdon; they'll be taking their kids (or just themselves) to a galaxy far, far away that week.
J.J. also dropped some quotes on his decision on re-writing the script with Kasdan:
"Working with Michael was a wonderful experience and I couldn't be a bigger fan of his or adore him more, He's a wonderful guy and was incredibly helpful in the process."
And even though they've taken principal duties on this go-around, J.J. leaves the option open for Arndt to script one of the latter two entries:
"…that doesn't preclude working with Michael again in the future. He is one of the best writers around."
So at this point, it really doesn't seem like bad blood between the two or the a lack of quality in his work that got him off the project, but genuine schedule conflicts. We'll just have to see (when WGA arbitration hits) whether his initial framework is maintained enough to earn him a credit alongside Abrams and Kasdan.
Does the knowledge that they're willing to take more time than they originally set for themselves to get this made alleviate your concerns a little?
STAR WARS: EPISODE VII will tell another story about a boy, a girl, and a universe on December 18th, 2015!
-Vincent Zahedi
"Papa Vinyard"
vincentzahedi@gmail.com
Follow Me On Twitter