Hey Yo, Draven here.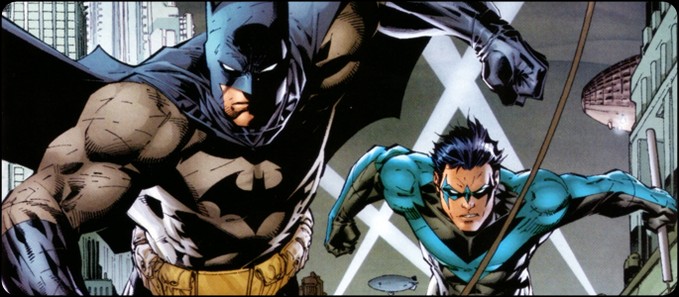 It's a busy day for rumors and we have a big one to cap off the day. El Mayimbe at Latino-Review (who was the first one to mention Ben Affleck as a possibility for Batman) is reporting that Dick Grayson is going to be a part of BATMAN vs. SUPERMAN and that he will be Nightwing in the film instead of Robin.
The film will apparently start off with Grayson and Bruce Wayne after they have had a falling out and are no longer on speaking terms. The studio is reportedly looking at a "young John Hawkes" type for the role. They are also looking for a white 5'10 stuntman who knows martial arts.
Again, this is all rumor and El Mayimbe has been trying to confirm this scoop but due to the secretive nature of the project he has not been able to. He trusts his source though, and he has broken some DC/WB scoops in the past so there is a good chance Nightwing is going to show up in Zack Snyder's next film.
What do you guys think of this rumor? Are they cramming too much stuff in this next film? Are you excited for Batman to finally face off with Superman? Who would be your choice to portray Nightwing?
Follow me on Twitter here!