Hey Yo, Draven here.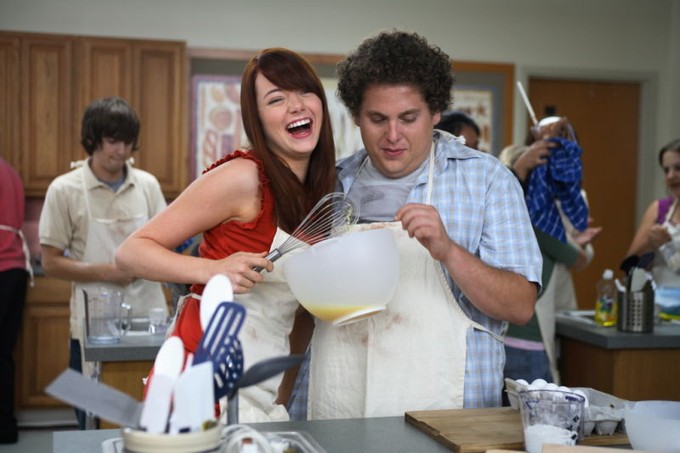 We have another rumor from Schmoes Know, they are reporting that Sony has put out offers to Jonah Hill and Emma Stone for the roles of Jeremy and Anna in GHOSTBUSTERS 3. They have no idea who Jeremy or Anna are in relation to the story but they surmise that they might be the son/daughter of one or two of the original members.
Sony is apparently really close to greenlighting GHOSTBUSTERS 3 without the involvement of Bill Murray. The script has been through a million writers so it is hard to know which one they are going to use or are planning on using but I assume they are still sticking with the plan of having a bunch of newer Ghostbusters that join up with the old crew.
This is all just rumor at this point so take it all with a grain of salt. Also, realize that reportedly Stone and Hill have offers but haven't agreed to star in the film so even if this rumor is true they might still not end up starring in the film. There is still no greenlight on GHOSTBUSTERS 3 but if this rumor is to be believed Sony is getting really close to moving forward with it. Stay tuned though as hopefully we will have some more concrete information soon.
Follow me on Twitter here!