Papa Vinyard here, now here's a little somethin' for ya...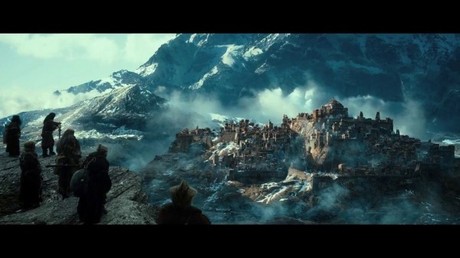 Here you go. Full disclosure: I'm not watching this. I went in relatively fresh on the first HOBBIT, and had my mind blown harder than many of you cynics out there (by both the content and the HFR), so I'm averting my gaze while hoping for a repeat experience this year. But…Bard the Bowman and Smaug!
THE HOBBIT: THE DESOLATION OF SMAUG breaks out Sting on December 13th.
-Vincent Zahedi
"Papa Vinyard"
vincentzahedi@gmail.com
Follow Me On Twitter