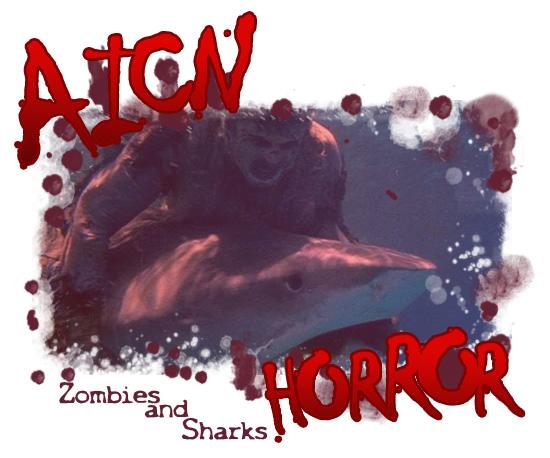 Logo by Kristian Horn
What the &#$% is ZOMBIES & SHARKS?
---
Greetings, all.
Ambush Bug
here. Happy Birthday to AICN HORROR which celebrates its fourth year in October! Always hoping to pass on new and exciting films for all of you ravenous readers, I have once again compiled a list counting down to my favorite horror film released since last October and covered in this here AICN HORROR: ZOMBIES & SHARKS column. Some of these films might be new to you since there isn't a lot of horror in theaters these days that aren't toothless remakes or watered down sequels. Theaters just don't seem to be the place where the horror is at these days, I'm sad to say. Some of these films have only seen the light of day on Video on Demand or simply go straight to DVD/BluRay pr digital download.
As far as how I compiled this list? Well, I simply looked over my AICN HORROR columns over the last year since October 1st , 2012 (which happens to be the birthday of this little column four years ago!) and worked and reworked a list until I had 31. No real method to my special brand of madness. We'll be counting down every day until Halloween to my favorite horror film of the year. I'll also provide a second film suggestion at the end of each column for those who can't get enough horror which may include films that almost made the list or goodies from the past I've covered.
So let's get to it! Chime in after the article and let me know how you liked the film I chose, how on the nose or mind-numbingly wrong I am, and most importantly, come up with your own list…let's go!
---
As we inch toward the top spot, I tip me hat to the number three film BEDEVILLED, a Korean film that left me speechless once it was over. Korea's been killing it cinematically with last year's I SAW THE DEVIL and RITUAL if you haven't seen BEDIVILLED, be prepared to be bowled over again. Here's the review.
NUMBER 3!
BEDEVILLED (2010)
Find it on Netflix here
Directed by Chul-soo Jang
Written by Kwang-young Choi
Starring Yeong-hie Seo, Seong-won Ji, Min-ho Hwang, Min Je, Ji-Eun Lee, Jeong-hak Park
Find out more about this film here!
Reviewed by Ambush Bug
The best film I saw this week was BEDEVILLED, a new-ish import from South Korea and an unflinching look as a woman abused and her vicious fight back. Though this film is entrenched in the revenge film genre, the depth at which it explores the character and the brutality of the violence elevates it above and beyond the stigma often attached to that type of film.
BEDEVILLED starts out as a Korean woman, Hae Won (played by the demure but icy Ji Sung-won) witnesses another woman being assaulted by a group of teen boys in the streets of Seoul. When asked to identify the youths in a police lineup, she seems uninterested in helping point out the killers and chooses to act as if she saw nothing even though the crime was witnessed clearly. This is a scene that is repeated numerous times in the film as Hae Won, stressed at her job, is forced to go on vacation by her boss. Hae Won returns to an island where she used to spend her summers to find her childhood friend, Kim Bok-nam (played by the bold and sympathetic Seo Young-hee) delighted to see her but caught in a physically and sexually abusive relationship with her husband and his brother who are the sole men on the island, save a senile old man sitting in the middle of a field. Hae Won initially doesn't want to become involved, but when Bok-nam's daughter Yeon-hee begins to grow of age and starts attracting the eye of her husband, Bok-nam wishes to leave the island to save her from the life of abuse she has endured.
Though the abusive aspects of this film will most likely make viewers cringe at the sexual and physical abuse Bok-nam takes, the unflinching eye and patience director Chul-soo Jang uses has a point. It makes us actually feel for and root for Bok-nam when she realizes that enough is enough. There are a few integral moments in the film involving Hae Won's choice to not intervene and Bok-nam's unrelenting optimism despite a life of abuse that will cause your heart to wrench and ache. You'll cheer when Bok-nam goes on her gory rampage, then feel a bit bad for doing so.
If this film has a flaw it is that it follows Hae Won as its star. I had a lot of difficulty feeling for this character. Maybe it is a cultural gap, but even as Bok-nam goes on her spree, I still felt for her, while loathed Hae Won for turning a blind eye rather than helping. In doing so, BEDEVILLED becomes a morally complex little masterpiece that is bound to be the cause of conversation long after the film is over.
The film is absolutely gorgeous as Chul-soo Jang soaks in the atmosphere of the nature engulfed island. Tall reeds give that chain-link-fence effect as it cuts vertical strips into the picture. The water surrounding the island is ever present; a reminder of no escape. Even during the day to day lives of upkeeping the farm, the camera zooms in to give a hyper-real feeling of being immersed in this foreign land.
I loved this film. From the way it was filmed to the complex feelings it leaves you with. It's also quite a gory little film as well. BEDEVILLED is another fantastic ordeal of a film from Korea, who are on a roll lately with MODUS ANOMALI and I SAW THE DEVIL. BEDEVILLED elevates the revenge film to high art and intellectual debate.
---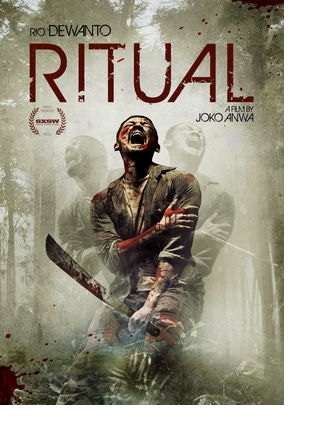 Also known as MODUS ANOMALI, RITUAL is another film from Korea, released this year, and well worth seeking out. The film involves a man waking up in the woods and finding himself pursued by another man. That's all we know and the fun and horror in this film is watching this mystery unravel. RITUAL showed up in a previous year's countdown, but was not released until this one.
Check out the full review here
!
Find it soon on Netflix here
and watch the trailer below!
The Countdown so far…
Number 31: TEXAS CHAINSAW 3D!
Number 30: DEVIL'S PASS!
Number 29: THE RAMBLER!
Number 28: THE AMERICAN SCREAM!
Number 27: BATH SALT ZOMBIES!
Number 26: MANBORG!
Number 25: ERRORS OF THE HUMAN BODY!
Number 24: SIGHTSEERS!
Number 23: ABC'S OF DEATH!
Number 22: THE LAST WILL & TESTAMENT OF ROSALIND LEIGH!
Number 21: I DIDN'T COME HERE TO DIE!
Number 20: THE CONJURING!
Number 19: COME OUT AND PLAY!
Number 18: V/H/S/2!
Number 17: CRYSTAL LAKE MEMORIES!
Number 16: CURSE OF CHUCKY!
Number 15: HOME SWEET HOME!
Number 14: YOU'RE NEXT!
Number 13: SIMON KILLER!
Number 12: JUG FACE!
Number 11: KISS OF THE DAMNED!
Number 10: WITHER!
Number 9: WE ARE WHAT WE ARE!
Number 8: RESOLUTION!
Number 7: SLEEP TIGHT!
Number 6: THALE!
Number 5: AMERICAN MARY!
Number 4: THE BATTERY!
See ya tomorrow, folks, as the count down continues with the best of the best covered in AICN HORROR over the past year!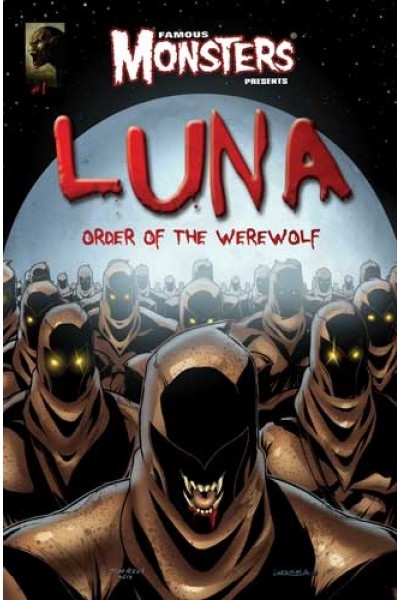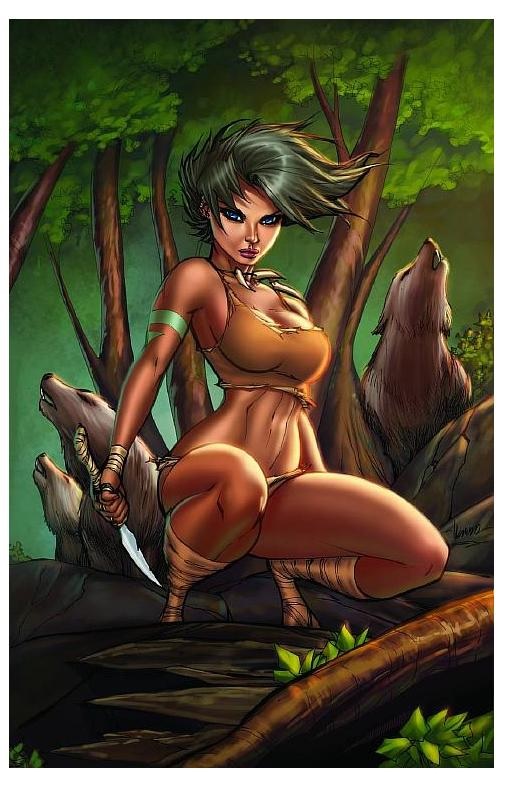 Ambush Bug is Mark L. Miller, original @$$Hole/wordslinger/writer of wrongs/reviewer/interviewer/editor of AICN COMICS for over 12 years & AICN HORROR for 4. Mark's written comics such as THE TINGLERS & WITCHFINDER GENERAL, DEATHSPORT GAMES, NANNY & HANK (soon to be a feature film from Uptown 6 Films), Zenescope'sGRIMM FAIRY TALES Vol.13 & UNLEASHED: WEREWOLVES – THE HUNGER and a chapter in Black Mask Studios'OCCUPY COMICS. FAMOUS MONSTERS' LUNA: ORDER OF THE WEREWOLF (co-written with Martin Fisher) will be available soon in trade. Mark also wrote the critically acclaimed GRIMM FAIRY TALES PRESENTS THE JUNGLE BOOK and its follow up THE JUNGLE BOOK: LAST OF THE SPECIES! Follow Ambush Bug on the Twitters @Mark_L_Miller.
---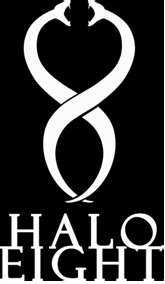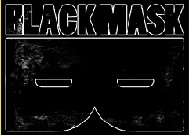 Find out what are BLACK MASK STUDIOS and OCCUPY COMICS here and on Facebook here!


Interested in illustrated films, fringe cinema, and other oddities?
Check out Halo-8 and challenge everything!
---
Find more AICN HORROR including an archive of previous columns on AICN HORROR's Facebook page!