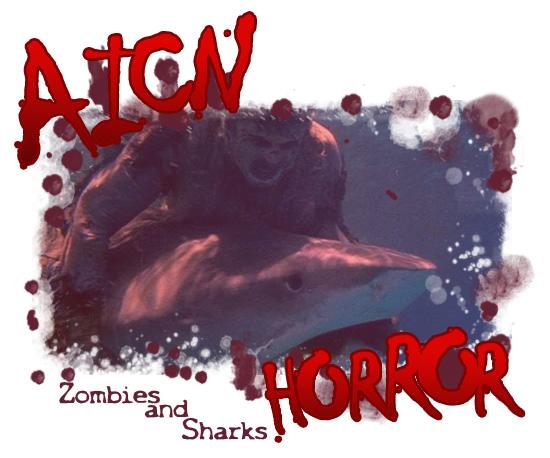 Logo by Kristian Horn
What the &#$% is ZOMBIES & SHARKS?
---
Greetings, all.
Ambush Bug
here. Happy Birthday to AICN HORROR which celebrates its fourth year in October! Always hoping to pass on new and exciting films for all of you ravenous readers, I have once again compiled a list counting down to my favorite horror film released since last October and covered in this here AICN HORROR: ZOMBIES & SHARKS column. Some of these films might be new to you since there isn't a lot of horror in theaters these days that aren't toothless remakes or watered down sequels. Theaters just don't seem to be the place where the horror is at these days, I'm sad to say. Some of these films have only seen the light of day on Video on Demand or simply go straight to DVD/BluRay pr digital download.
As far as how I compiled this list? Well, I simply looked over my AICN HORROR columns over the last year since October 1st , 2012 (which happens to be the birthday of this little column four years ago!) and worked and reworked a list until I had 31. No real method to my special brand of madness. We'll be counting down every day until Halloween to my favorite horror film of the year. I'll also provide a second film suggestion at the end of each column for those who can't get enough horror which may include films that almost made the list or goodies from the past I've covered.
So let's get to it! Chime in after the article and let me know how you liked the film I chose, how on the nose or mind-numbingly wrong I am, and most importantly, come up with your own list…let's go!
---
Katherine Isabelle offers up a performance that creates a new horror icon in AMERICAN MARY, my number five pick. The Soska Sisters brought light to a dark subculture; straddling the grotesque and the beautiful sometimes all at once and was able to pull off some genuine moments of terror as Mary spirals down into the darkness.
NUMBER 5!
AMERICAN MARY (2012)
Find it on Netflix here
Directed by Jen Soska & Sylvia Soska
Written by Jen Soska & Sylvia Soska
Starring Katharine Isabelle, Antonio Cupo, Tristan Risk, David Lovgren, Paula Lindberg, Clay St. Thomas, John Emmet Tracy, Twan Holliday, Nelson Wong, Sylvia Soska, Jen Soska, Paul Anthony, Travis Watters, Marius Soska
Find out more about this film here!
Reviewed by Ambush Bug
If one has never seen recreational body modification in its various forms, I can understand why some folks would be seriously ooked out by AMERICAN MARY, the latest in what seems to be a new wave of body horror films which may have been restarted with HUMAN CENTIPEDE, but has really taken shape with this past year's VICTIM (
reviewed here
), THE SKIN I LIVE IN (
reviewed here
), EXCISION (
reviewed here
), ERRORS OF THE HUMAN BODY (
reviewed here
) and ANTIVIRAL (
reviewed here
), to name a few. I don't mean to be jaded, but while I don't have any body mods myself (besides tattoos), I have seen my fair share in my time. So on that initial shock level, I wasn't taken aback as much as I imagine one unfamiliar with the subculture would be.
That said, AMERICAN MARY is one hell of a movie. It's well acted by GINGER SNAPS' Katharine Isabelle and newcomer Antonio Cupo. Both actors do well with their characters, exhibiting an attraction, yet an inability to show that toward one another because of the situation they have found themselves in. The story follows Mary (Isabelle), a down and out med student in need of a quick buck answering an ad as a stripper in a gentleman's club. While there, Mary's skills as a future surgeon are called upon when she is offered $5,000.00 to illegally operate on an associate of the bar with his eye gouged out. Mary takes the offer and finds herself spiraling down the rabbit hole into dark subcultures and deviant body modification for an immense amount of profit which would shut those student loan callers the hell up.
The way this film is put together is eloquent and delicate, yet occasionally stone cold. Even the opening scene, as Mary practices her operating skills on a dead plucked turkey, the camera zooms in to show this delicate operation with thin instruments making precise cuts. That's how this film is throughout. AMERICAN MARY is slow to develop and shows a patient hand storytelling-wise, but I wasn't bored a tick as we see Mary get further and further entrenched in this shadowy world. The directors, Sylvia & Jen Soska, are twins who also appear in the film as…what else…twisted twins with a unique request for Mary's operating skills. The story keeps things pretty distant, though, only showing us slight peeks as to what's going on inside Mary's brainpan with only a few scenes of her reacting to these intense situations like vomiting and taking a shower in her clothes, both clichés but appropriate given the extreme circumstanes.
The music is amazing, mostly consisting of Rod Stewart songs, and prove to be amazing juxtapositions accompanying scenes of medical nightmare operations. And the gore is pretty intense with quite a few brutal kills, scenes of torture and more than enough scenes of medical procedures gone pretzaline. This film is definitely something I can see gore hounds delighting in.
While showing these procedures is enough to gross out some, I found myself wanting to see a bit more of Mary's struggle with tossing her dreams of taking the Hippocratic Oath out the window for profit, and once tossed, seeing her struggle with the increasingly bad decisions she makes as the story goes on. There's a lot of attention paid to the body mod, which is indeed a fascinating subject. And while Katherine Isabelle gives us a slight glimpse of what it would be like trying to get a grasp on how a doctor might deal with the inner conflict modifying a body unnecessarily would create, especially one as unfamiliar with the culture as Mary is at the beginning, I found myself wanting to know more about her inner tickings. I guess, that's the sign of a good character—the fact that I wanted to know more about her and keep the movie going and delving into how this fringe culture affects the uninitiated.
Aside from that, I really liked the film. Sure, the ending felt a bit rushed, but that goes back to me wanting to see more of the character of Mary rather than the pacing of it all. AMERICAN MARY is definitely one of the best films I've seen this year in its attention to a subculture that has been relatively unexplored in horror films and some extremely effective scenes handling some extremely sensitive subject matter (rape, torture, body mod, self expression, empowerment). It's a testament to the actors and the filmmakers that I wanted this film to keep going.
---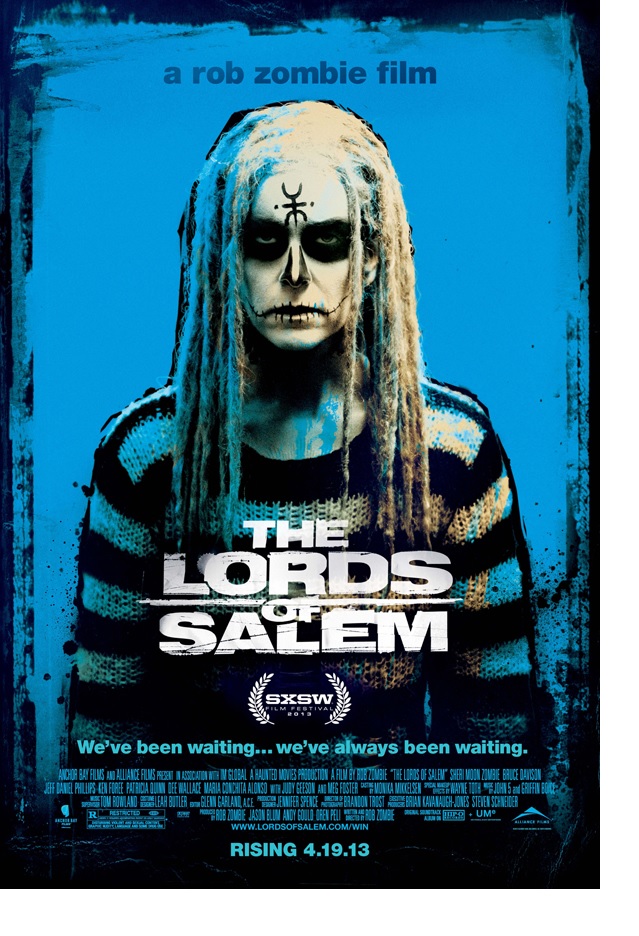 Anther film which tries a bit too hard to bring light to a alternative subculture, albeit less effectively, is LORDS OF SALEM (
full review here
). This didn't make my list mainly because it wasn't a good movie, but still the film has a few dark and effective scenes of witchery. Story-wise, it's light. But Sheri Moon Zombie is pretty good here despite the whole lotta nonsense going on. I wish the rest of the film was as quality as Rob Zombie's use of sound, but his use of shock 90's music video imagery is tired, tired, tired. I'm still hoping Zombie captures the lightning in a bottle he caught with THE DEVIL'S REJECTS. Still, if you're looking for a horror curiosity more than horror quality, LORDS OF SALEM fits the bill.
Find it on Netflix here
and watch the trailer below!
The Countdown so far…
Number 31: TEXAS CHAINSAW 3D!
Number 30: DEVIL'S PASS!
Number 29: THE RAMBLER!
Number 28: THE AMERICAN SCREAM!
Number 27: BATH SALT ZOMBIES!
Number 26: MANBORG!
Number 25: ERRORS OF THE HUMAN BODY!
Number 24: SIGHTSEERS!
Number 23: ABC'S OF DEATH!
Number 22: THE LAST WILL & TESTAMENT OF ROSALIND LEIGH!
Number 21: I DIDN'T COME HERE TO DIE!
Number 20: THE CONJURING!
Number 19: COME OUT AND PLAY!
Number 18: V/H/S/2!
Number 17: CRYSTAL LAKE MEMORIES!
Number 16: CURSE OF CHUCKY!
Number 15: HOME SWEET HOME!
Number 14: YOU'RE NEXT!
Number 13: SIMON KILLER!
Number 12: JUG FACE!
Number 11: KISS OF THE DAMNED!
Number 10: WITHER!
Number 9: WE ARE WHAT WE ARE!
Number 8: RESOLUTION!
Number 7: SLEEP TIGHT!
Number 6: THALE!
See ya tomorrow, folks, as the count down continues with the best of the best covered in AICN HORROR over the past year!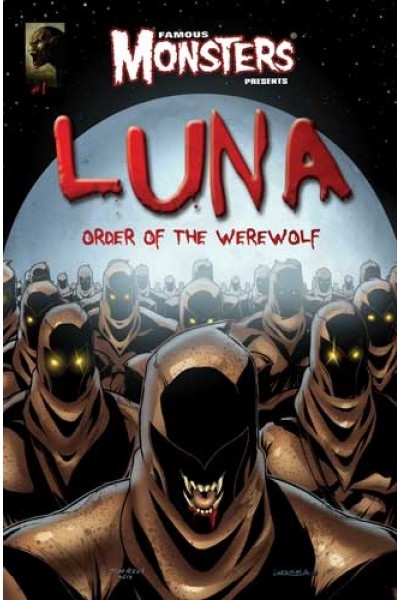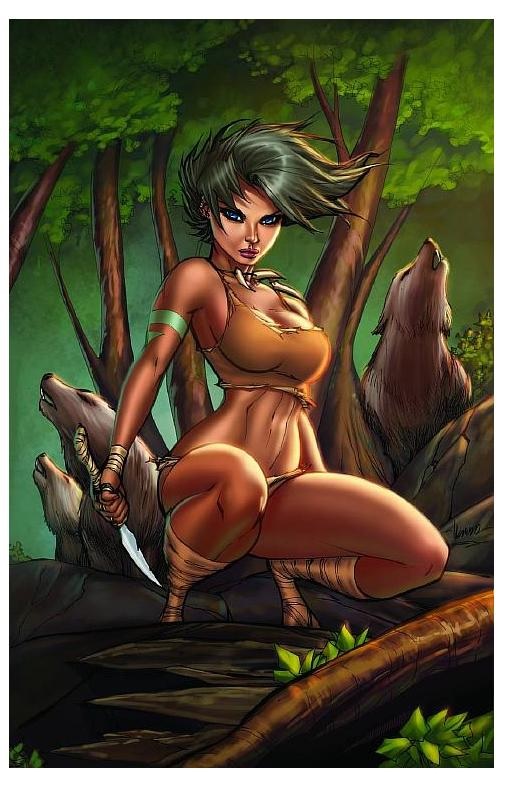 Ambush Bug is Mark L. Miller, original @$$Hole/wordslinger/writer of wrongs/reviewer/interviewer/editor of AICN COMICS for over 12 years & AICN HORROR for 4. Mark's written comics such as THE TINGLERS & WITCHFINDER GENERAL, DEATHSPORT GAMES, NANNY & HANK (soon to be a feature film from Uptown 6 Films), Zenescope'sGRIMM FAIRY TALES Vol.13 & UNLEASHED: WEREWOLVES – THE HUNGER and a chapter in Black Mask Studios'OCCUPY COMICS. FAMOUS MONSTERS' LUNA: ORDER OF THE WEREWOLF (co-written with Martin Fisher) will be available soon in trade. Mark also wrote the critically acclaimed GRIMM FAIRY TALES PRESENTS THE JUNGLE BOOK and its follow up THE JUNGLE BOOK: LAST OF THE SPECIES! Follow Ambush Bug on the Twitters @Mark_L_Miller.
---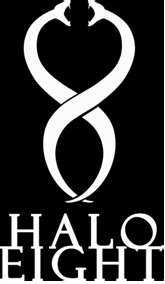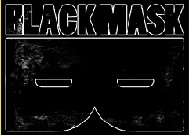 Find out what are BLACK MASK STUDIOS and OCCUPY COMICS here and on Facebook here!


Interested in illustrated films, fringe cinema, and other oddities?
Check out Halo-8 and challenge everything!
---
Find more AICN HORROR including an archive of previous columns on AICN HORROR's Facebook page!