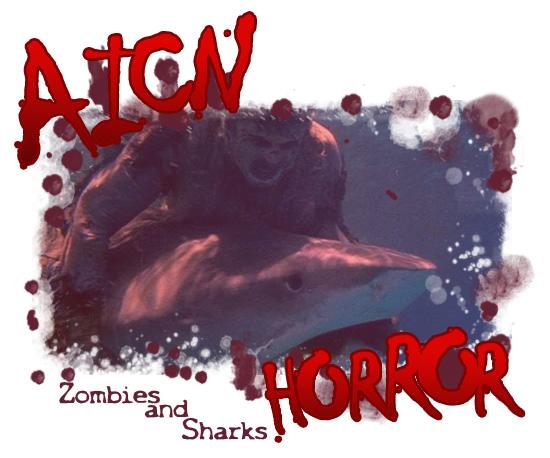 Logo by Kristian Horn
What the &#$% is ZOMBIES & SHARKS?
---
Greetings, all.
Ambush Bug
here. Happy Birthday to AICN HORROR which celebrates its fourth year in October! Always hoping to pass on new and exciting films for all of you ravenous readers, I have once again compiled a list counting down to my favorite horror film released since last October and covered in this here AICN HORROR: ZOMBIES & SHARKS column. Some of these films might be new to you since there isn't a lot of horror in theaters these days that aren't toothless remakes or watered down sequels. Theaters just don't seem to be the place where the horror is at these days, I'm sad to say. Some of these films have only seen the light of day on Video on Demand or simply go straight to DVD/BluRay pr digital download.
As far as how I compiled this list? Well, I simply looked over my AICN HORROR columns over the last year since October 1st , 2012 (which happens to be the birthday of this little column four years ago!) and worked and reworked a list until I had 31. No real method to my special brand of madness. We'll be counting down every day until Halloween to my favorite horror film of the year. I'll also provide a second film suggestion at the end of each column for those who can't get enough horror which may include films that almost made the list or goodies from the past I've covered.
So let's get to it! Chime in after the article and let me know how you liked the film I chose, how on the nose or mind-numbingly wrong I am, and most importantly, come up with your own list…let's go!
---
Sliding into number nine is a film that just made it by the countdown deadline. WE ARE WHAT WE ARE does the impossible by making a remake that compliments its original in every way. The film is a beautiful and tragic tale of how loss makes a family stronger and weaker all at once. I liked STAKE LAND, but didn't love it, but with this film, Jim Mickle shows that he has evolved into a fantastic cinematic storyteller. Touring fests and very soon to be available for digital download is this year's Number 9, WE ARE WHAT WE ARE.
NUMBER 9!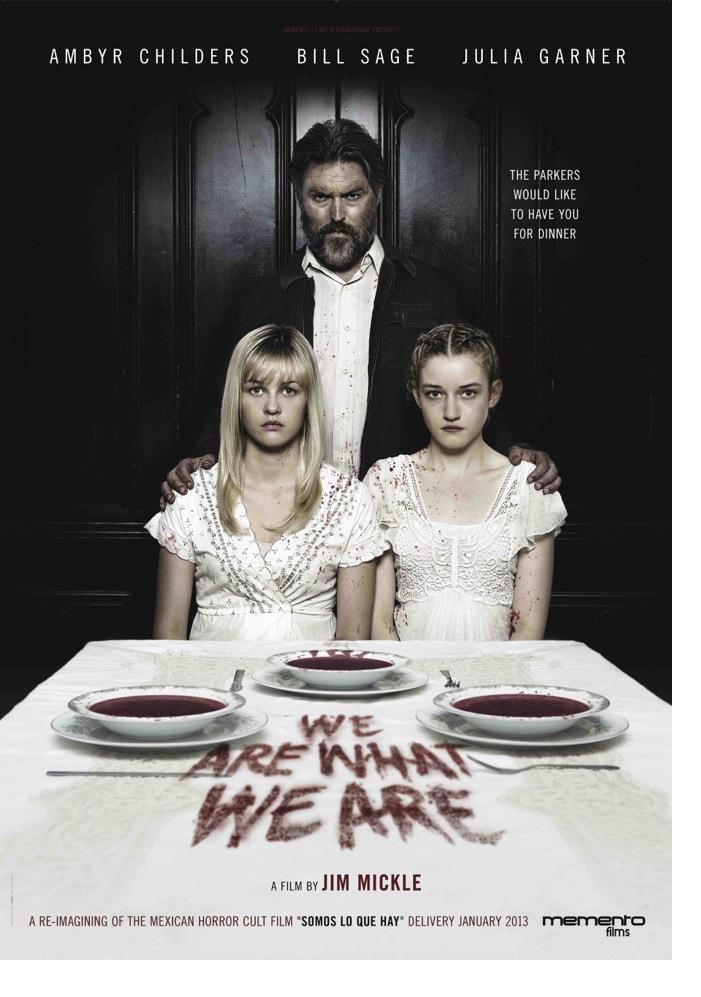 WE ARE WHAT WE ARE (2013)
Find it soon on Netflix here
Directed by Jim Mickle
Written by Jim Mickle, Nick Damici
Starring Bill Sage, Ambyr Childers, Julia Garner, Kassie Wesley DePaiva, Kelly McGillis, Wyatt Russell, Michael Parks, Nick Damici
Find out more about this film here and on Facebook here
Reviewed by Ambush Bug
Making a remake almost always sets a filmmaker up for a failure. Make the film too like the original and you're bound to get flack for unoriginality and the unnecessaryness of the existence of the sequel in the first place. Deviate too far from the original and you're likely to lose the audience that is already built in who liked the original. While history has proven that Americanized remakes of foreign horror films are rarely as good as the original, every now and then there needs to be an exception to the rule. Jim Mickle's WE ARE WHAT WE ARE—a tale told that may very well live in the same universe as Jorge Michel Grau's film with the same title--is one of those exceptions.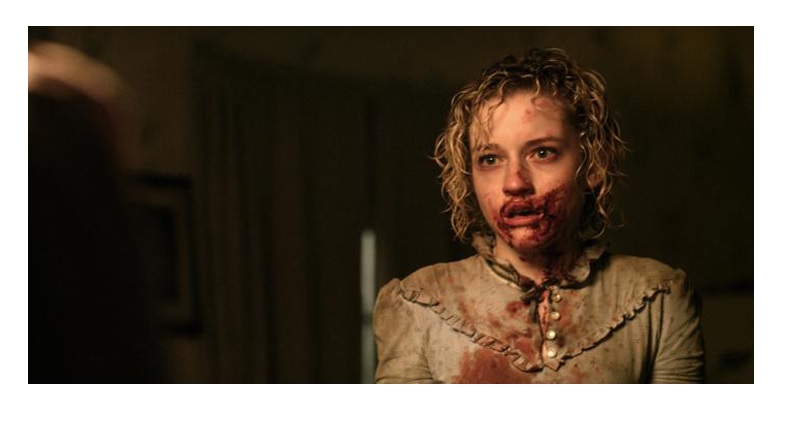 I saw Grau's WE ARE WHAT WE ARE a few years ago (
full review here
) when it played at the Chicago International Film Festival, and was blown away at this operatic tale of how family tradition can make people stay together while at the same time tear them apart. While the film is simply about cannibalism, it also delved into the complexities of family relations and roles members in a family play with one another. When one of the parents dies, that family dynamic shifts, and Grau's story describes how destructive that shift can be using cannibalism as a metaphor for how loss can shatter a family, yet also make it stronger.
While shuffling around the sexes of the family members, Mickle's version does the same thing as the Parkers are devastated when their mother (played by EVIL DEAD 2's Bobby Joe herself, Kassie Wesley DePaiva) dies, leaving the patriarch Frank Parker (played by AMERICAN PSYCHO and PRECIOUS actor Bill Sage) to take care of the family. Frank is devastated, shown weeping uncontrollably when he learns of his wife's demise, and these moments play out like hammers to the heart in the early moments. Seeing the innocent yet worn faces of the two daughters (older sister Iris played by THE MASTER's Ambyr Childers and Rose the younger played by THE LAST EXORCISM 2 and MARTHA MARCY MAY MARLENE's Julia Garner) only deepens the blow, and for quite a long time in this film, you feel sympathetic for this family for their loss. The casting of this film is what is key here, as Sage is a battleship of a presence in this film as the fractured man trying to lead the family, and both Childers and especially Garner play roles that should definitely lead them to stardom. The weight of carrying on the family tradition is communicated not only in the heavy story of hardship we see playing out, but in the silent and sad-painted faces as the family copes with the loss and reshuffles in order to survive. Though dark deeds are suggested from the very beginning of this one, the teeth of cannibalism aren't really shown for quite awhile. When it does happen, it's a powerful revelation--one that could have come off as hokey in less capable hands and played by less capable actors. Thankfully, that's not the case on either part.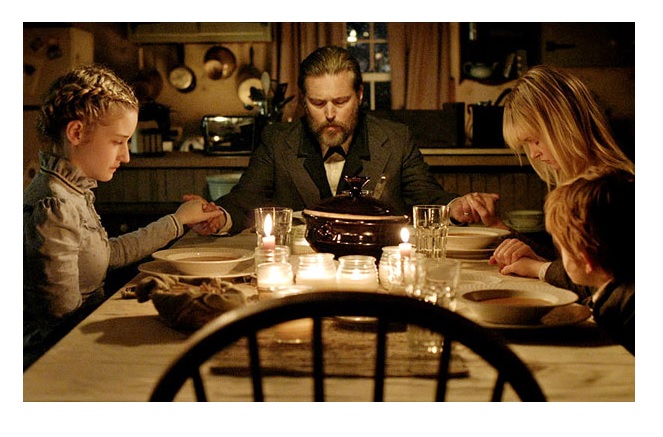 What impressed me the most about WE ARE WHAT WE ARE is the leap in quality and patient restraint director Mickle takes in his handling of the film in comparison with his last effort, STAKELAND. While that film had a lot going for it, it was still squaloring around in the ooze of genre. Sure WE ARE WHAT WE ARE is about cannibals, but aside from that it's a powerful drama about loss. The blood and gore that happens later in the film might put off some as they are pretty gratuitous, but the fact that Mickle was so patient with doling out the darkness and so deft at showing us the tragic lives of these characters proves that he is a director of immense talent.
While I prefer the operatic finish of the original film, the ending of Mickle's version is just as satisfying. Leaving things somewhat open-ended, Mickle proved himself to have what it takes as a director who can make something as outlandish as cannibalism seem like something real rather than the over-the-top meat eaters we see in the TEXAS CHAINSAW MASSACRE films, and in turn makes the story all the more frightening. With fantastic smaller roles by the astounding Kelly McGillis as a nosy neighbor, Michael Parks as the town coroner, Wyatt Russell (Kurt and Goldie's son all growed up and surprisingly good here) and STAKELAND's Nick Damici as the sheriff, star-making performances by newcomers Ambyr Childers and Julia Garner and a thunderous performance by Bill Sage, WE ARE WHAT WE ARE is the type of film that makes me proud to be a horror fan and one I show to others when I say that just because it is horror, that doesn't mean it always has to be lowbrow. Just as powerful as the original, yet very much different, Mickle's WE ARE WHAT WE ARE is a horror masterpiece that bites deep into the heart and eats it.
---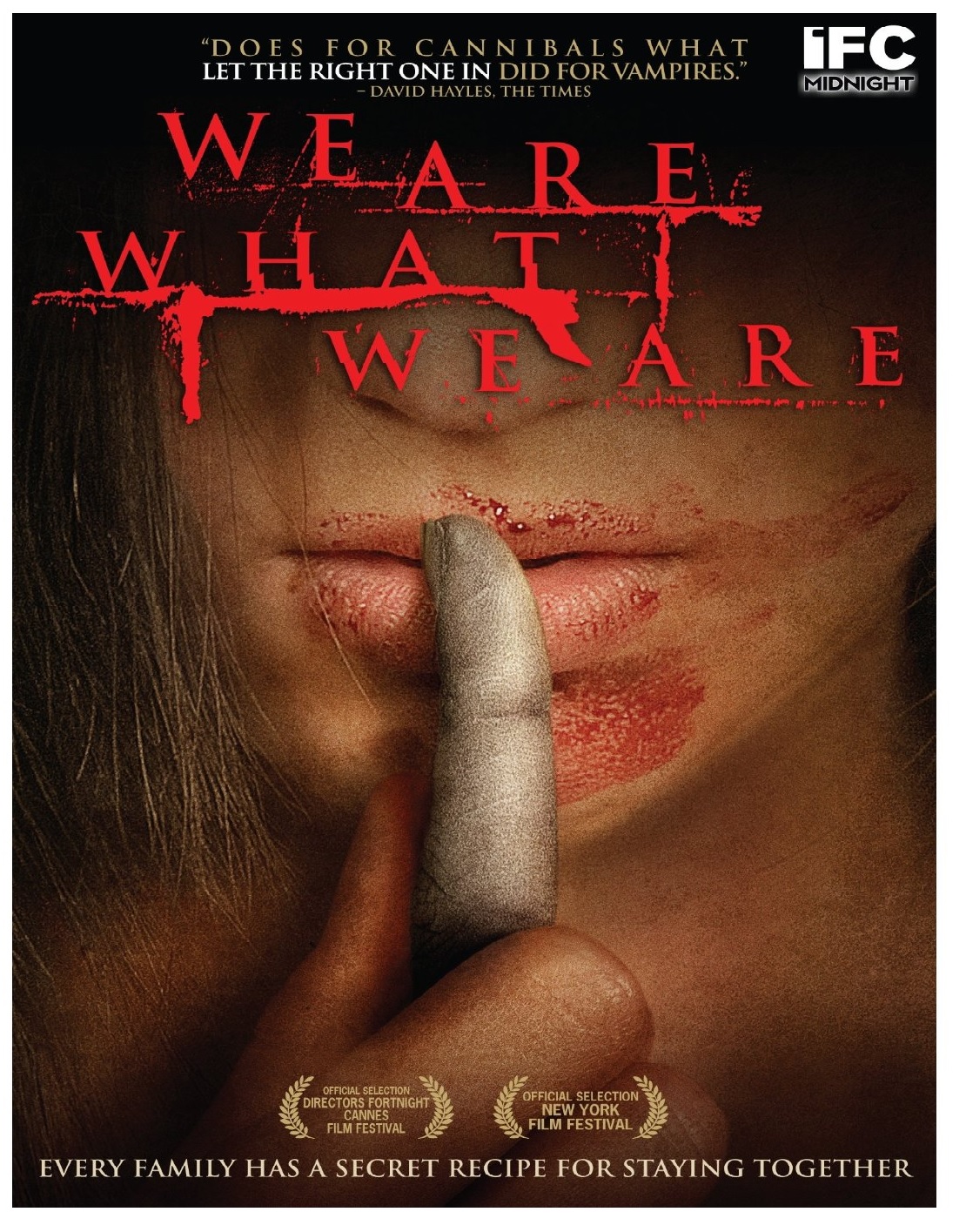 Earning an honorable mention in today's column is the original WE ARE WHAT WE ARE (
full review here
), a harrowing tale that is quite different from its American remake, but no less effective. The story of a family brought together and torn apart by cannibalism makes for a perfect double feature with Jim Mickle's film. Bloody at times, beautiful at others, Jorge Michel Grau makes a fantastically twisted work for the viewer to immerse themselves in.
Find WE ARE WHAT WE ARE on Netflix here
and watch the trailer below!
The Countdown so far…
Number 31: TEXAS CHAINSAW 3D!
Number 30: DEVIL'S PASS!
Number 29: THE RAMBLER!
Number 28: THE AMERICAN SCREAM!
Number 27: BATH SALT ZOMBIES!
Number 26: MANBORG!
Number 25: ERRORS OF THE HUMAN BODY!
Number 24: SIGHTSEERS!
Number 23: ABC'S OF DEATH!
Number 22: THE LAST WILL & TESTAMENT OF ROSALIND LEIGH!
Number 21: I DIDN'T COME HERE TO DIE!
Number 20: THE CONJURING!
Number 19: COME OUT AND PLAY!
Number 18: V/H/S/2!
Number 17: CRYSTAL LAKE MEMORIES!
Number 16: CURSE OF CHUCKY!
Number 15: HOME SWEET HOME!
Number 14: YOU'RE NEXT!
Number 13: SIMON KILLER!
Number 12: JUG FACE!
Number 11: KISS OF THE DAMNED!
Number 10: WITHER!
See ya tomorrow, folks, as the count down continues with the best of the best covered in AICN HORROR over the past year!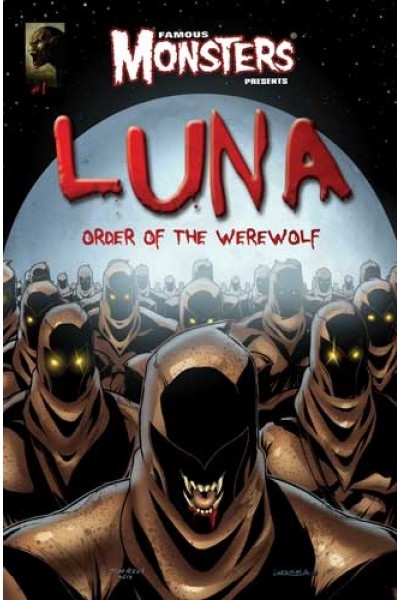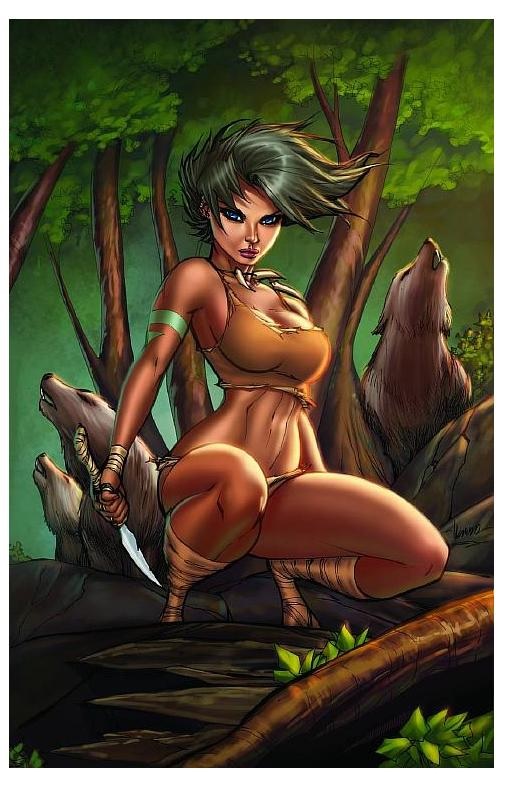 Ambush Bug is Mark L. Miller, original @$$Hole/wordslinger/writer of wrongs/reviewer/interviewer/editor of AICN COMICS for over 12 years & AICN HORROR for 4. Mark's written comics such as THE TINGLERS & WITCHFINDER GENERAL, DEATHSPORT GAMES, NANNY & HANK (soon to be a feature film from Uptown 6 Films), Zenescope'sGRIMM FAIRY TALES Vol.13 & UNLEASHED: WEREWOLVES – THE HUNGER and a chapter in Black Mask Studios'OCCUPY COMICS. FAMOUS MONSTERS' LUNA: ORDER OF THE WEREWOLF (co-written with Martin Fisher) will be available soon in trade. Mark also wrote the critically acclaimed GRIMM FAIRY TALES PRESENTS THE JUNGLE BOOK and its follow up THE JUNGLE BOOK: LAST OF THE SPECIES! Follow Ambush Bug on the Twitters @Mark_L_Miller.
---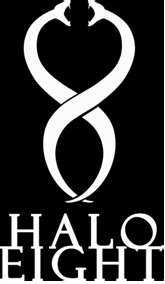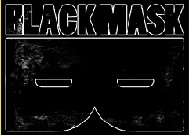 Find out what are BLACK MASK STUDIOS and OCCUPY COMICS here and on Facebook here!


Interested in illustrated films, fringe cinema, and other oddities?
Check out Halo-8 and challenge everything!
---
Find more AICN HORROR including an archive of previous columns on AICN HORROR's Facebook page!