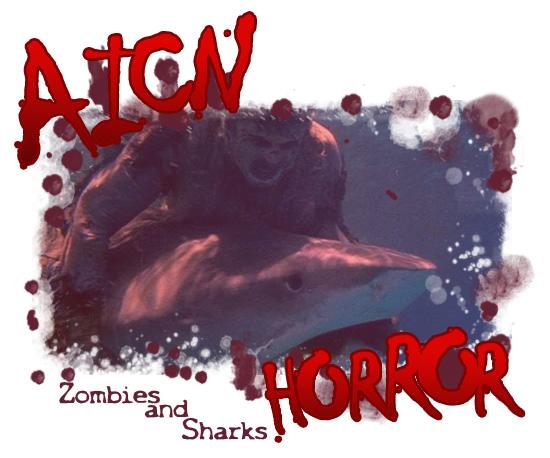 Logo by Kristian Horn
What the &#$% is ZOMBIES & SHARKS?
---
Greetings, all.
Ambush Bug
here. Happy Birthday to AICN HORROR which celebrates its fourth year in October! Always hoping to pass on new and exciting films for all of you ravenous readers, I have once again compiled a list counting down to my favorite horror film released since last October and covered in this here AICN HORROR: ZOMBIES & SHARKS column. Some of these films might be new to you since there isn't a lot of horror in theaters these days that aren't toothless remakes or watered down sequels. Theaters just don't seem to be the place where the horror is at these days, I'm sad to say. Some of these films have only seen the light of day on Video on Demand or simply go straight to DVD/BluRay pr digital download.
As far as how I compiled this list? Well, I simply looked over my AICN HORROR columns over the last year since October 1st, 2012 (which happens to be the birthday of this little column four years ago!) and worked and reworked a list until I had 31. No real method to my special brand of madness. We'll be counting down every day until Halloween to my favorite horror film of the year. I'll also provide a second film suggestion at the end of each column for those who can't get enough horror which may include films that almost made the list or goodies from the past I've covered.
So let's get to it! Chime in after the article and let me know how you liked the film I chose, how on the nose or mind-numbingly wrong I am, and most importantly, come up with your own list…let's go!
---
This is one of those picks that I feel more people should see, especially the people who made the EVIL DEAD remake, because this is the way to remake a film while honoring it, and resetting the buttons to be pushed that the original EVIL DEAD did the first time around. WITHER is almost a beat for beat remake (with some minor changes along the way), but it is equal parts haunting and gory and miles better than the one we saw in theaters this year.
NUMBER 10!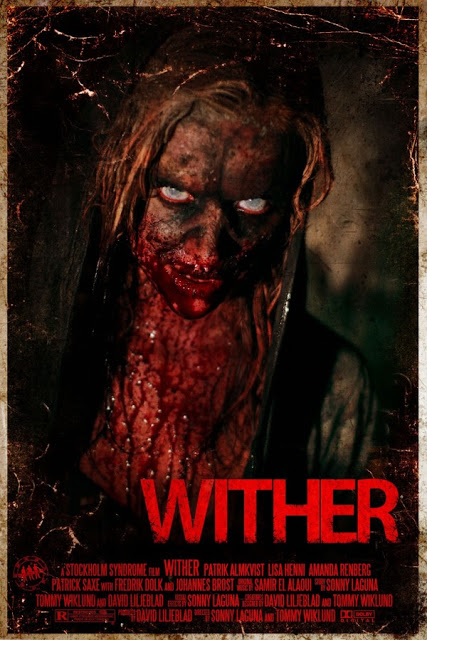 WITHER (2012)
aka CABIN OF THE DEAD, VITTRA
Find it here
Directed by Sonny Laguna, Tommy Wiklund
Written by Sonny Laguna, David Liljeblad, Tommy Wiklund,
Starring Patrik Almkvist, Lisa Henni, Patrick Saxe, Johannes Brost, Amanda Renberg, Jessica Blomkvist, Max Wallmo, Anna Henriksson, Ingar Sigvardsdotter, Ralf Beck, Sanna Ekman, Julia Knutson
Find out more about this film on Facebook here
Reviewed by Ambush Bug
Tell me which movie you think this is the premise of: a group of kids decide to go to a cabin in the woods. While there, they are possessed by evil spirits one by one until only one man remains. If you guessed that this is the premise for the original EVIL DEAD, you'd be right. You may have guessed that it was the plot for EVIL DEAD II, and you'd still be right. But did you know if you guessed WITHER, you'd also be correctamundo?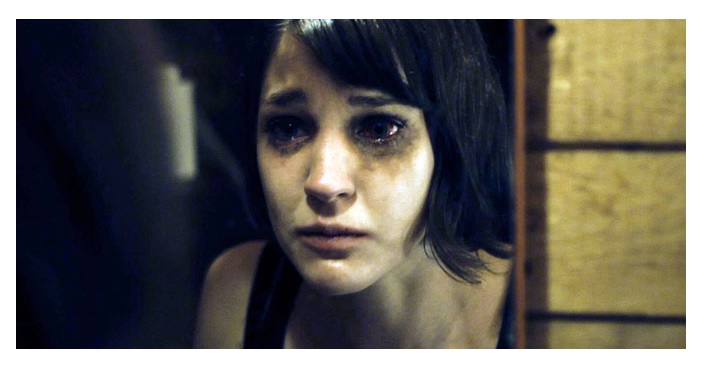 Holy crap, this movie was awesome! Straight out of Sweden comes the EVIL DEAD remake we all were hoping for. WITHER pretty much follows the story of Sam Raimi's original low budget masterpiece, but manages to bring enough to the table to not be a complete remake. Though I didn't hate the EVIL DEAD remake as much as many of you, I do feel that the film relied too much on big budget studio scares and lost track of the subtle things that made the original so effective in the first place. Had the actors in WITHER spoken English and the title EVIL DEAD been slapped over the box cover of this one, I think there would be a lot more happy Deadites out there.
The big difference between WITHER and the original EVIL DEAD, besides all of that Swedish being spoken, is that there's no Book of the Dead to be found. The evil spirits are more tied to the land and the horrors are less the fault of the goofy campers as it is just their dumb luck of happening into the wrong wooded area. There's something about the fact that the horror isn't something the victims brought upon themselves that I like. It feels more real that way and less poetically motivated and more natural and real. Horror and violence is often unexplained and unmotivated; here these monsters that possess the cabiners cross paths by happenstance.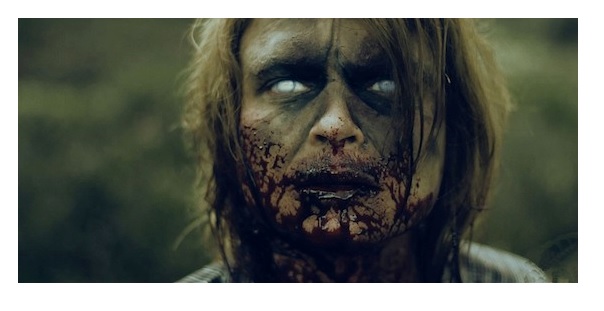 The second huge difference between the films is that it has modern advantages such as good acting, well shot and choreographed scenes of violence and gore, and very little by way of slapstick and humor. Yes, EVIL DEAD II was a laugh riot and I love it as much as the next guy, and EVIL DEAD was a classic in low budget horror. But in both of them, one has to admit the acting was pretty bad. In EVIL DEAD's case, the effects were very rudimentary (there's Claymation, for chrissakes, which is cute, but really not scary). And in EVIL DEAD II's case, the gore was played for laughs instead of squirms. In WITHER, this is straight up, bone-chilling horror from start to finish with top notch blood and gore and violence that will astound you at the level brutality it reaches.
I hate to diminish WITHER by comparing it so much to Raimi's classics, but this really is a modern version of the best aspects of both of his EVIL DEAD films. Hell, the hero even wears Ash's trademark blue shirt. And while Bruce Campbell is fun, the level of emotional intensity Patrik Almkvist faces when his character must deal with his possessed girlfriend reaches dramatic levels the EVIL DEAD films dream of achieving.
Horror fans, if you are looking for a modern equivalent of a horror classic, find WITHER and let this amazing homage swallow your soul.
---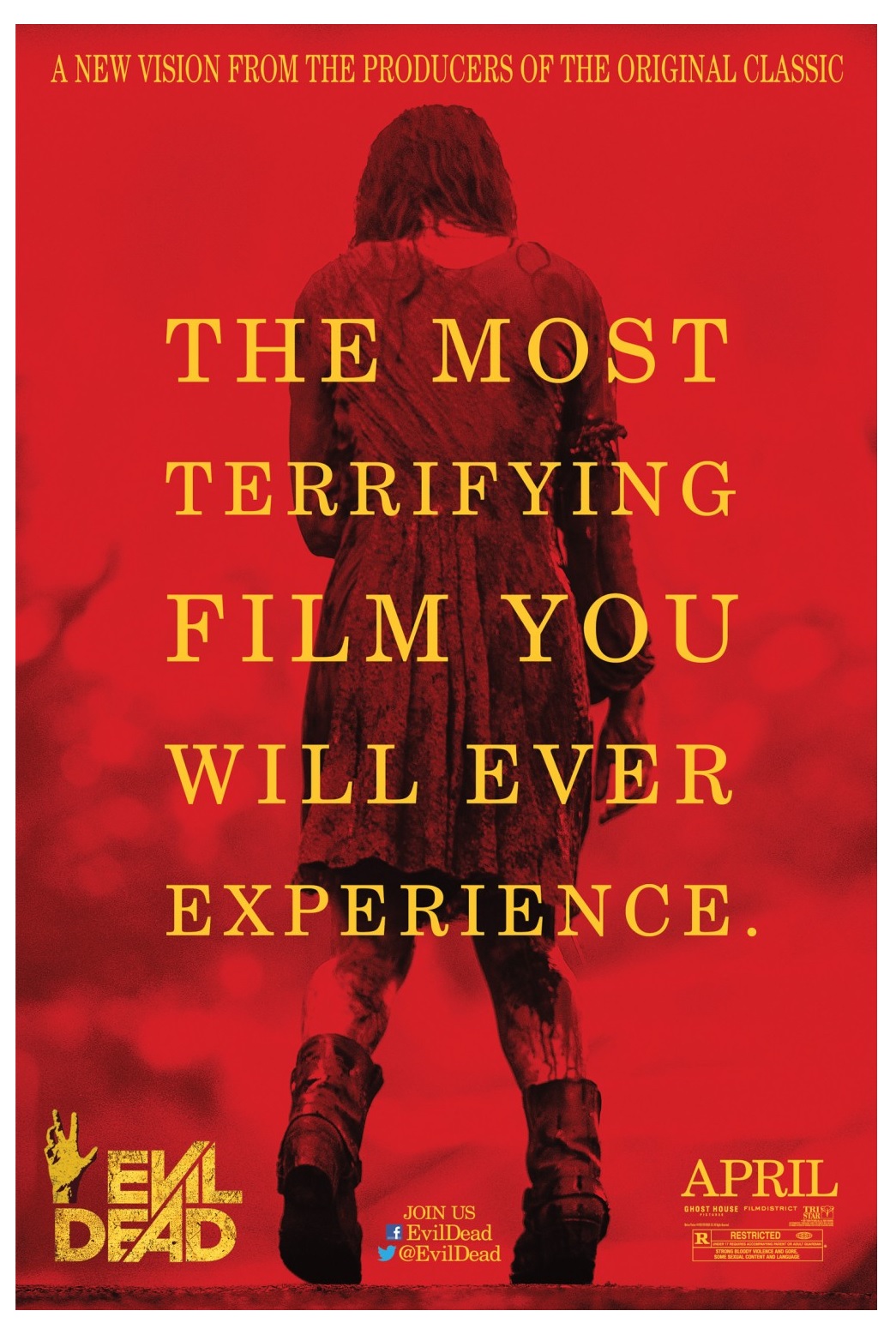 Now this is where I back track and say that though I disagree with the concept of remaking the EVIL DEAD this year, the remake wasn't as bad as I thought it would be. That said, I want the souls of the ad execs assigned to this film to be swallowed for all eternity for ruining most of the film by showing most of the money shots in the trailers. Had they saved those bits for the viewing audience themselves, I would have gladly added this to the column, but because the tongue slicing scene and the face gouging bathroom scene were shown and re-shown like a skipping record leading up to this film, I could barely stifle the yawn I had for this film upon finally seeing it. Is it unfair to judge a film by the mishandling of the idiots in charge of selling it? Maybe, but the commercials and released clips ruined this film for me by showing the only shots with the hint of balls in this film. Sure it wasn't a bad movie. I might actually revisit it to see if the lack of commercial inundation will make it better upon second viewing, but as is, EVIL DEAD 2013 doesn't have a place in this year's countdown, but is fit for an honorable mention.
Find it on Netflix here
and watch the trailer spoil the movie below!
The Countdown so far…
Number 31: TEXAS CHAINSAW 3D!
Number 30: DEVIL'S PASS!
Number 29: THE RAMBLER!
Number 28: THE AMERICAN SCREAM!
Number 27: BATH SALT ZOMBIES!
Number 26: MANBORG!
Number 25: ERRORS OF THE HUMAN BODY!
Number 24: SIGHTSEERS!
Number 23: ABC'S OF DEATH!
Number 22: THE LAST WILL & TESTAMENT OF ROSALIND LEIGH!
Number 21: I DIDN'T COME HERE TO DIE!
Number 20: THE CONJURING!
Number 19: COME OUT AND PLAY!
Number 18: V/H/S/2!
Number 17: CRYSTAL LAKE MEMORIES!
Number 16: CURSE OF CHUCKY!
Number 15: HOME SWEET HOME!
Number 14: YOU'RE NEXT!
Number 13: SIMON KILLER!
Number 12: JUG FACE!
Number 11: KISS OF THE DAMNED!
See ya tomorrow, folks, as the count down continues with the best of the best covered in AICN HORROR over the past year!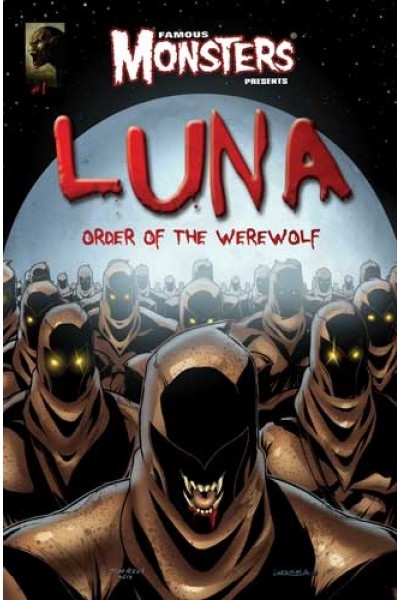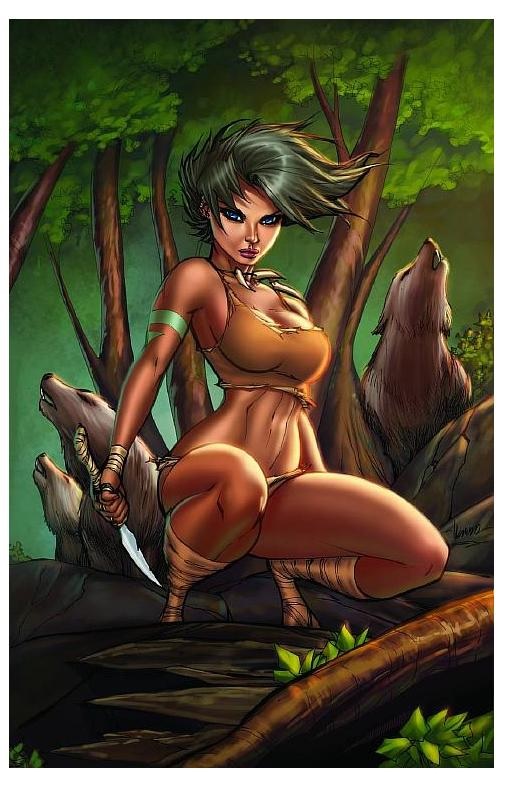 Ambush Bug is Mark L. Miller, original @$$Hole/wordslinger/writer of wrongs/reviewer/interviewer/editor of AICN COMICS for over 12 years & AICN HORROR for 4. Mark's written comics such as THE TINGLERS & WITCHFINDER GENERAL, DEATHSPORT GAMES, NANNY & HANK (soon to be a feature film from Uptown 6 Films), Zenescope'sGRIMM FAIRY TALES Vol.13 & UNLEASHED: WEREWOLVES – THE HUNGER and a chapter in Black Mask Studios'OCCUPY COMICS. FAMOUS MONSTERS' LUNA: ORDER OF THE WEREWOLF (co-written with Martin Fisher) will be available soon in trade. Mark also wrote the critically acclaimed GRIMM FAIRY TALES PRESENTS THE JUNGLE BOOK and its follow up THE JUNGLE BOOK: LAST OF THE SPECIES! Follow Ambush Bug on the Twitters @Mark_L_Miller.
---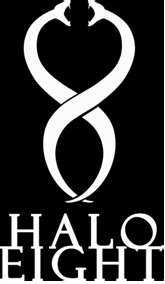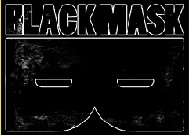 Find out what are BLACK MASK STUDIOS and OCCUPY COMICS here and on Facebook here!


Interested in illustrated films, fringe cinema, and other oddities?
Check out Halo-8 and challenge everything!
---
Find more AICN HORROR including an archive of previous columns on AICN HORROR's Facebook page!