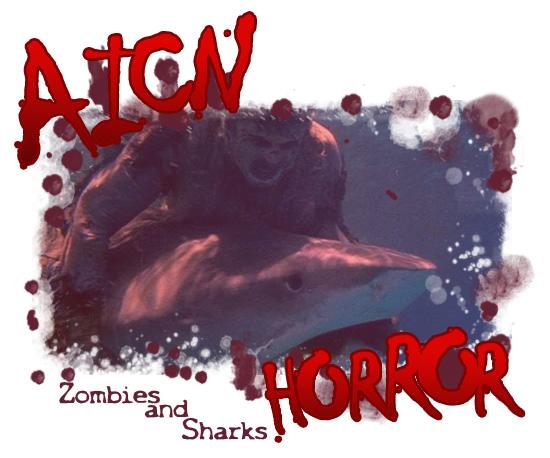 Logo by Kristian Horn
What the &#$% is ZOMBIES & SHARKS?
---
Greetings, all.
Ambush Bug
here. Happy Birthday to AICN HORROR which celebrates its fourth year in October! Always hoping to pass on new and exciting films for all of you ravenous readers, I have once again compiled a list counting down to my favorite horror film released since last October and covered in this here AICN HORROR: ZOMBIES & SHARKS column. Some of these films might be new to you since there isn't a lot of horror in theaters these days that aren't toothless remakes or watered down sequels. Theaters just don't seem to be the place where the horror is at these days, I'm sad to say. Some of these films have only seen the light of day on Video on Demand or simply go straight to DVD/BluRay pr digital download.
As far as how I compiled this list? Well, I simply looked over my AICN HORROR columns over the last year since October 1st , 2012 (which happens to be the birthday of this little column four years ago!) and worked and reworked a list until I had 31. No real method to my special brand of madness. We'll be counting down every day until Halloween to my favorite horror film of the year. I'll also provide a second film suggestion at the end of each column for those who can't get enough horror which may include films that almost made the list or goodies from the past I've covered.
So let's get to it! Chime in after the article and let me know how you liked the film I chose, how on the nose or mind-numbingly wrong I am, and most importantly, come up with your own list…let's go!
---
Ranking in at number 12 is a film made by a lot of the folks that made last year's THE WOMAN by Lucky McKee my number one pick of the last year. Some fantastic performances by a talented cast and an original premise made me overlook the somewhat problematic final moments of JUG FACE. Check out my review below from earlier in the year.
NUMBER 12!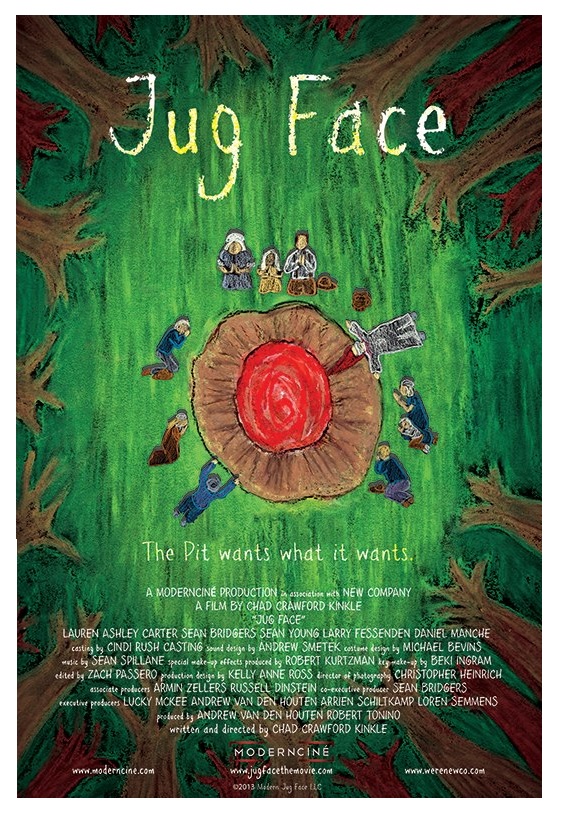 JUG FACE (2013)
Find it soon on Netflix here
Directed by Chad Crawford Kinkle
Written by Chad Crawford Kinkle
Starring Sean Bridgers, Lauren Ashley Carter, Larry Fessenden, Katie Groshong, Alex Maizus, Daniel Manche, Sean Young
Find out more about this film here!
Reviewed by Ambush Bug
If you're a fan of this column, you're definitely going to know I loved JUG FACE a helluvalot as it is produced by director Lucky McKee, stars two of the stars of one of my favorite horror films in recent years THE WOMAN, and even has a soundtrack by the same musician, Sean Spillane. Though this is an entirely different film, one can't help but feel the magic captured in that film in JUG FACE.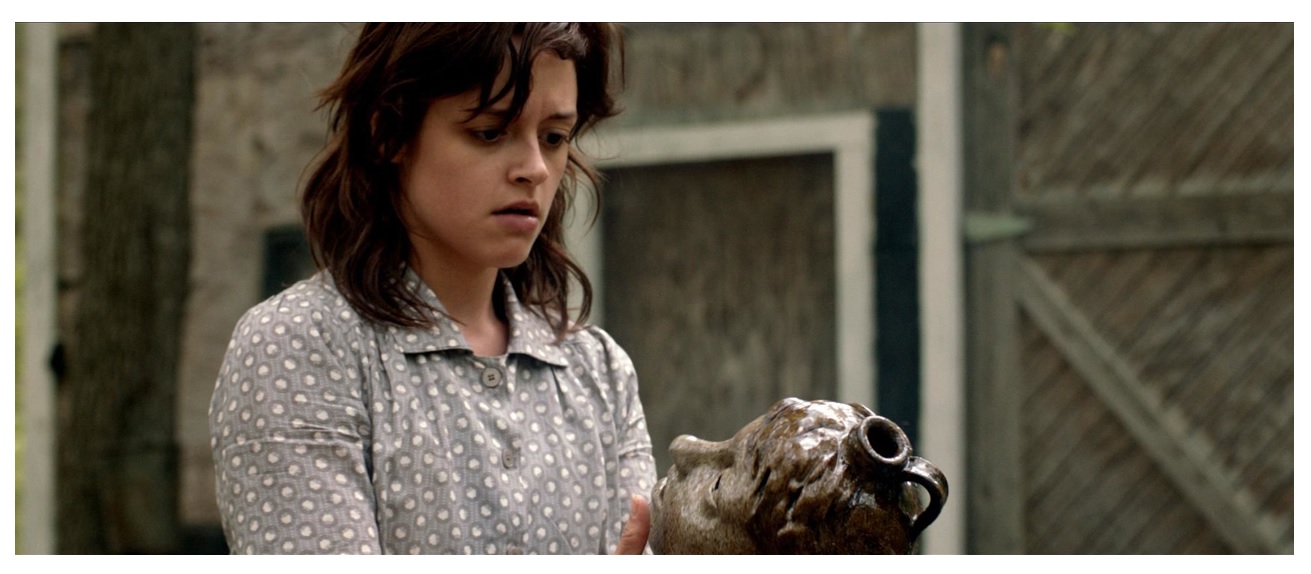 The story is an unconventional one focusing on a community of hillbillies in the woods of Tennessee. Lead by patriarch Sustin (Larry Fessenden, the mastermind behind the excellent teleplay series TALES FROM BEYOND THE PALE), the family worship a creature that lives in a shallow pit. In order to appease this beast, a sacrifice must be made and when the potter of family Dewai (played by THE WOMAN's Sean Bridgers) receives a vision, a ceramic jug with the face of the sacrifice is made. This is a ritual that seemingly has gone on for ages and it is viewed as an honor for those chosen by the put to death at its edge, but the wide-eyed Ada (THE WOMAN's Lauren Ashley Carter) finds out she is to be the next sacrifice and hides the jug before anyone can see. That's not the only secret she has as she has had an incestuous relationship with her brother Jessaby (Daniel Manche) under the nose of her protective mother (played by Sean Young). Hiding the pot and the unborn incest baby in her belly, Ada causes a series of events that topple the delicate peace treaty the hillbilly family has with the beast in the pit.
Oozing with everything from hillbilly culture to Chthulhuian cultism, director Chad Crawford Kinkle plays out an intricate plot of love, betrayal, and a pit monster. The talented actors who make up the cast make everything engaging. Every one of the actors give it their all and Carter shows star chops carrying most of the film with her petite frame, but powerful performance. Sean Bridgers who was so good at being bad in THE WOMAN, is equally talented here as the slightly delayed psychic link to the beast in the pit. And Fessenden and Young play overprotective parents and religious zealots well making them dislikable and likable all at once. Every character is developed well, which made the story easy to dice into.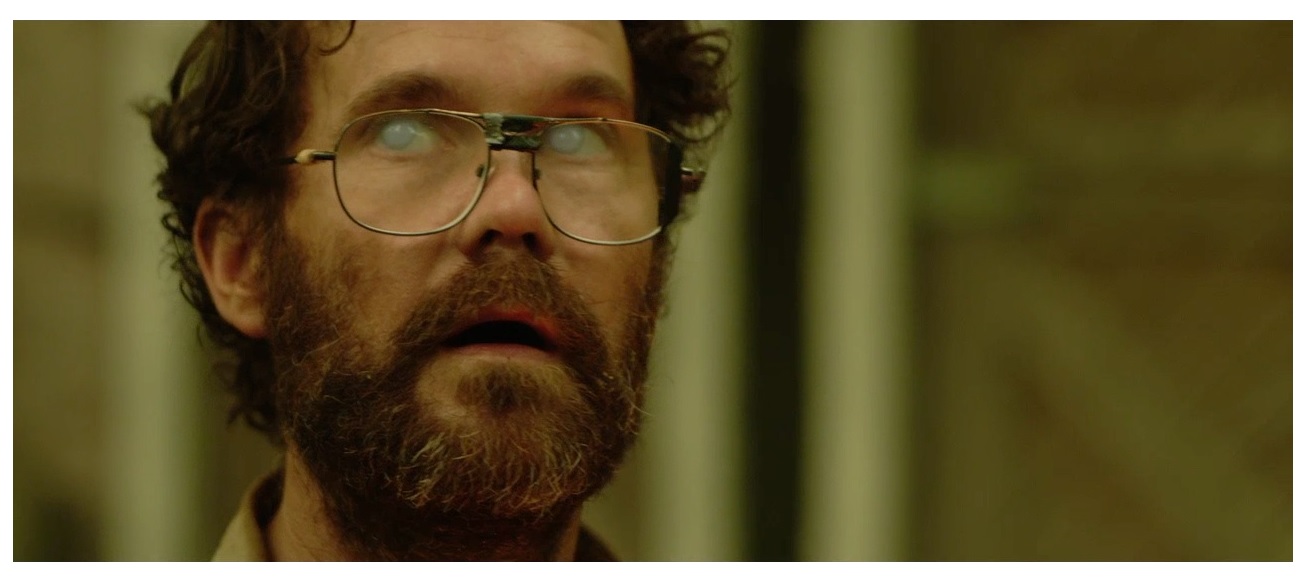 There is plenty of horrific scenes as the sacrifices are bloody and many. As people are bled out into the pit, others are left as piles of guts and gore after the beast attacks. Though some of the effects shots are definitely of the lower budget caliber, it still makes for some creepy scenes of ghostly specters and creepy monsters.
Some will be disappointed as the beast in the pit is not revealed, most likely due to budgetary constraints. Also, the film seems to loose steam in the last act as the emotional whirlwind that goes on in the first hour seems to die down and the final scenes are spent dealing with the revelations and ramifications of Ada and Dewai's actions.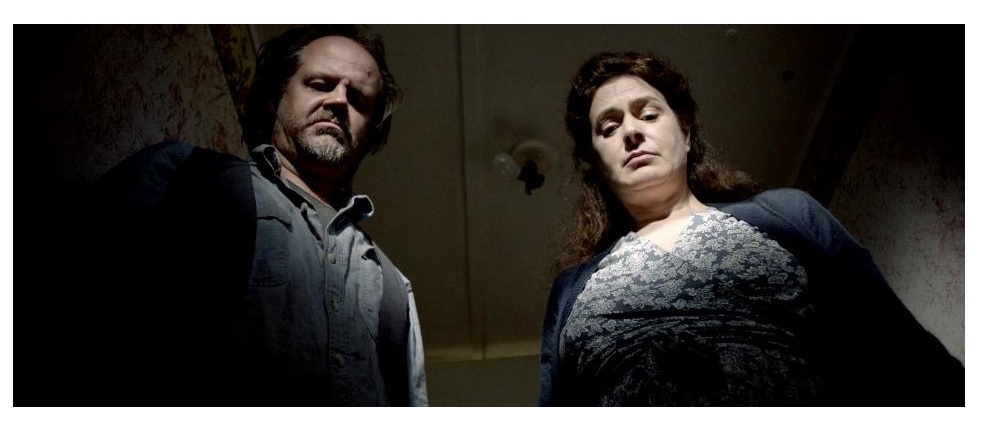 The film also ends abruptly and though I was thoroughly entertained by the performances, I was left a bit nonplussed by the end with the story resolving in an abrupt manner. Still, the drama and intensity of the script as spouted by the talented cast make up for the lackluster final moments.
JUG FACE in no way is tied to THE WOMAN, though it does seem to have a lot of the folks in front of and behind the camera involved in it. Still, I couldn't help but feel as if these two films are linked in some way as they both deal with unconventional and ugly family rules, mores, and customs and how those things can become twisted manacles around the ankles of those who have the unfortunate luck of being born into it. JUG FACE has some fantastic acting and offers up an interesting view on the hillbilly culture. It's also quite bloody to appease my appetite for that type of thing. Though not as controversial as THE WOMAN, it does get pretty intense and if you're a fan of McKee and Ketchum's film, you're bound to find things to like with JUG FACE as well.
---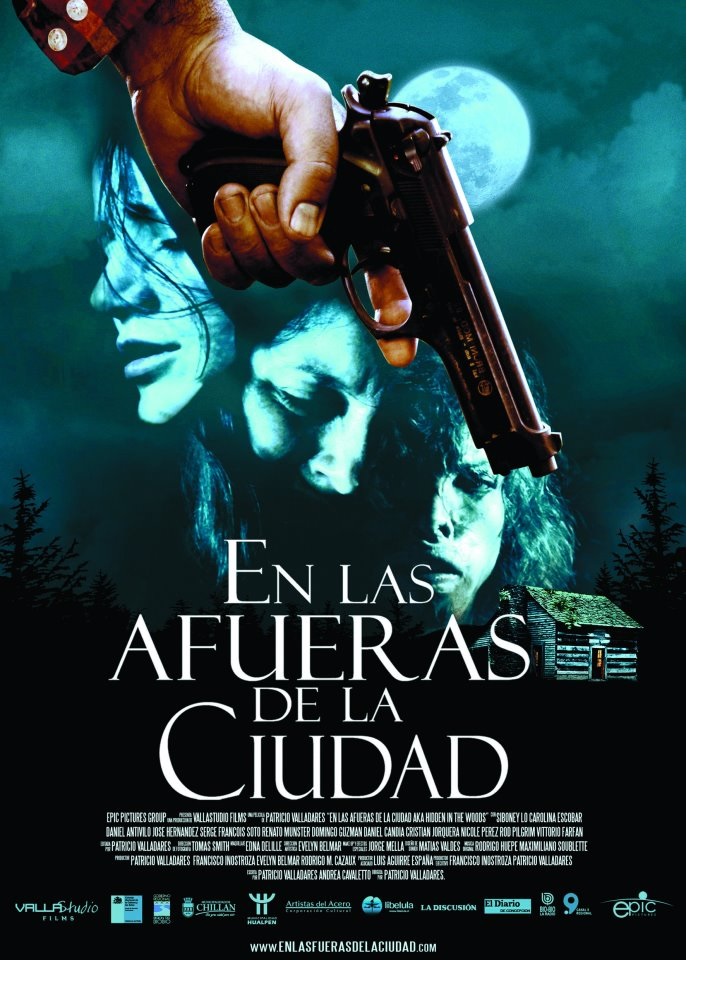 Looking for more backwoods horror? Well, look no further than the gritty grunginess of HIDDEN IN THE WOODS (
full review here
). This is a dark, dark film with violence some won't be able to stomach, but it does deserve to be mentioned in this year's countdown. It's the story of a trio of feral children raised by a monstrous man and how they attempt to survive once he is arrested and taken from their home. Though I had some difficulty with the way all of the men view the two girls as sex objects and nothing else, I can't deny that it's a powerfully effective little horror yarn. It's even being remade my Michael Biehn's production company, so if all goes well, the remake may show up in next year's column.
Find it soon on Netflix here
and watch the trailer below!
The Countdown so far…
Number 31: TEXAS CHAINSAW 3D!
Number 30: DEVIL'S PASS!
Number 29: THE RAMBLER!
Number 28: THE AMERICAN SCREAM!
Number 27: BATH SALT ZOMBIES!
Number 26: MANBORG!
Number 25: ERRORS OF THE HUMAN BODY!
<Number 24: SIGHTSEERS!
Number 23: ABC'S OF DEATH!
Number 22: THE LAST WILL & TESTAMENT OF ROSALIND LEIGH!
Number 21: I DIDN'T COME HERE TO DIE!
Number 20: THE CONJURING!
Number 19: COME OUT AND PLAY!
Number 18: V/H/S/2!
Number 17: CRYSTAL LAKE MEMORIES!
Number 16: CURSE OF CHUCKY!
Number 15: HOME SWEET HOME!
Number 14: YOU'RE NEXT!
Number 13: SIMON KILLER!
See ya tomorrow, folks, as the count down continues with the best of the best covered in AICN HORROR over the past year!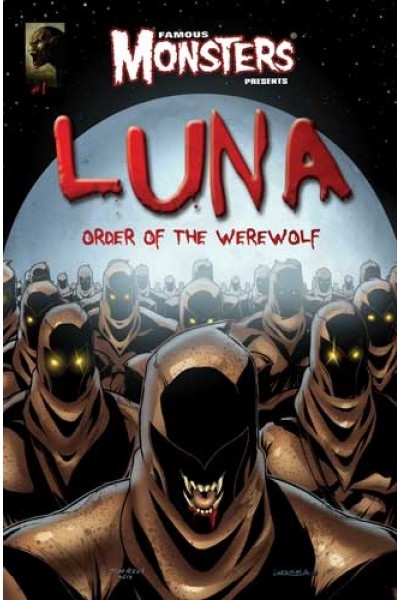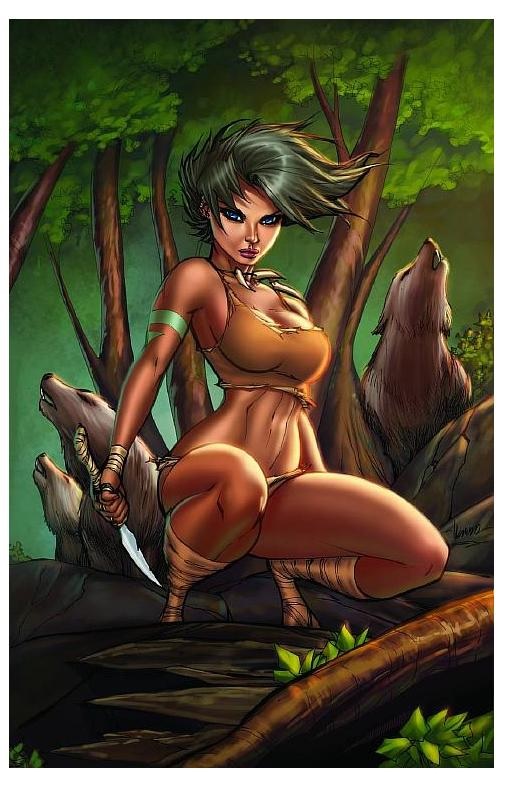 Ambush Bug is Mark L. Miller, original @$$Hole/wordslinger/writer of wrongs/reviewer/interviewer/editor of AICN COMICS for over 12 years & AICN HORROR for 4. Mark's written comics such as THE TINGLERS & WITCHFINDER GENERAL, DEATHSPORT GAMES, NANNY & HANK (soon to be a feature film from Uptown 6 Films), Zenescope'sGRIMM FAIRY TALES Vol.13 & UNLEASHED: WEREWOLVES – THE HUNGER and a chapter in Black Mask Studios'OCCUPY COMICS. FAMOUS MONSTERS' LUNA: ORDER OF THE WEREWOLF (co-written with Martin Fisher) will be available soon in trade. Mark also wrote the critically acclaimed GRIMM FAIRY TALES PRESENTS THE JUNGLE BOOK and its follow up THE JUNGLE BOOK: LAST OF THE SPECIES! Follow Ambush Bug on the Twitters @Mark_L_Miller.
---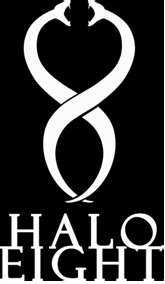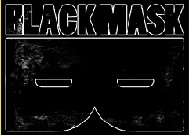 Find out what are BLACK MASK STUDIOS and OCCUPY COMICS here and on Facebook here!


Interested in illustrated films, fringe cinema, and other oddities?
Check out Halo-8 and challenge everything!
---
Find more AICN HORROR including an archive of previous columns on AICN HORROR's Facebook page!