Hey guys! Horrorella here...
Roberto Orci and Alex Kurtzman are everywhere these days. The screenwriting duo seem to be attached in one form or another to just about every project out there (with varying degrees of success).
In a recent interview with IGN to promote ENDER'S GAME (on which the duo is credited as producers), Orci revealed some plans to take on Universal's classic stable of monsters. They are already on board to develop remakes of both VAN HELSING and THE MUMMY, but the information in the interview suggests those could just be the beginning. They may be creating updated versions of these classic horror tales that could grow into a universe all its own.
There's an interesting thing that could happen at Universal where they have this amazing library of their old monsters and these kinds of heroes, and the idea of trying to create a universe. [We're doing] Van Helsing, and we're also producing The Mummy for them. We're kind of imagining updating these kinds of things. You don't want to just make remakes when you're doing a thing, unless it's worthy of being a remake, but when you have an idea for something that can actually be made different and yet be true to what it was. We just had a notion of how to make it modern and have a slightly different tone. It's not going to be just a remake.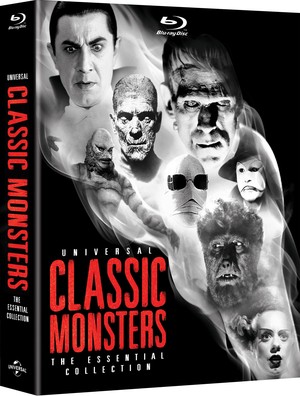 I'm not really sure what to think here. The notion of crossing over classic monsters really only conjures up images from the first VAN HELSING film, which only gives me a headache. But it is an interesting way to go about retelling these stories without going the standard reboot route.
And the crossover notion is nothing new - Frankenstein met up with The Wolfman and Abbott and Costello back in the day. Not to mention the grand master of monster mash-ups - THE MONSTER SQUAD (which will totally be in my DVD player tonight, now that I'm thinking about it).
What do you guys think? Do you think a Monster Universe could work? Are these the guys retell those stories?
Follow me on Twitter