Hey Yo, Draven here.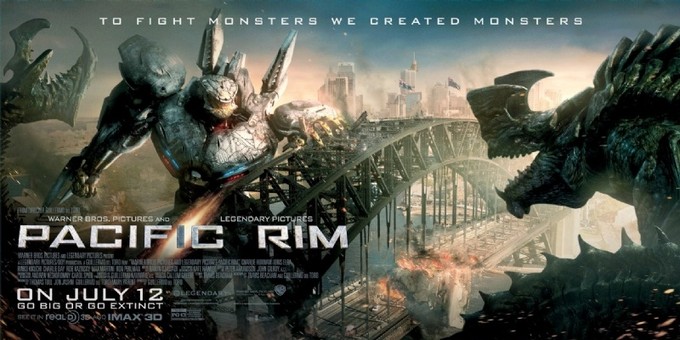 With PACIFIC RIM hitting DVD and Blu-ray this week what better time to get an update on the status of a sequel than now? PACIFIC RIM wasn't as big domestically as Warner Bros and Legendary would have liked as it only grossed $101 million. Its foreign grosses were huge though as it set box office records in China and grossed about $305 million internationally so put those two together and PACIFIC RIM made a total of $407 million on a reported budget of $190 million.
Not the box office bomb that some people want to make it out to be. So a sequel isn't out of the question and in fact seems quite likely. Guillermo del Toro recently gave an interview to IGN where he updated us on where they are at with the potential sequel:
"We are writing the sequel. Travis Beacham and I are writing, so that is active. The decision to green light or not, that's definitely above my pay rate."
He also had this to say to Rolling Stone:
"Legendary gave me the absolute go-ahead with writing the screenplay, so Travis Beacham and I are working on it. As far as giving it a green light, that's the big step of the process. We need to put together a budget and then they'll make that decision, but everybody is unwavering in their love for the movie."
I imagine that Legendary and WB are waiting to see the home release numbers before they green light a sequel, not to mention coming up with a script and budget. Hopefully it happens as I would love to travel back to the world del Toro created. The odds seem to favor that a sequel will be on the way soon.
Follow me on Twitter here!