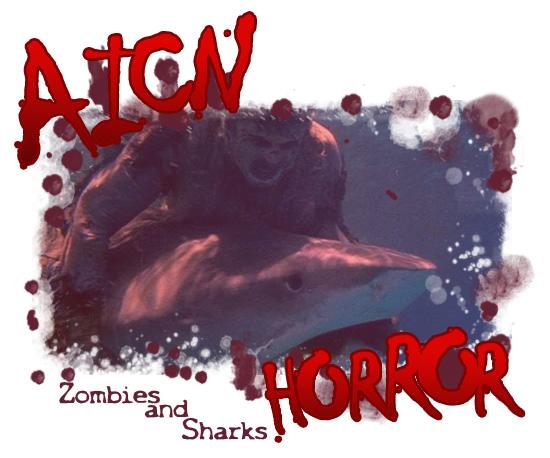 Logo by Kristian Horn
What the &#$% is ZOMBIES & SHARKS?
---
Greetings, all.
Ambush Bug
here. Happy Birthday to AICN HORROR which celebrates its fourth year in October! Always hoping to pass on new and exciting films for all of you ravenous readers, I have once again compiled a list counting down to my favorite horror film released since last October and covered in this here AICN HORROR: ZOMBIES & SHARKS column. Some of these films might be new to you since there isn't a lot of horror in theaters these days that aren't toothless remakes or watered down sequels. Theaters just don't seem to be the place where the horror is at these days, I'm sad to say. Some of these films have only seen the light of day on Video on Demand or simply go straight to DVD/BluRay pr digital download.
As far as how I compiled this list? Well, I simply looked over my AICN HORROR columns over the last year since October 1st , 2012 (which happens to be the birthday of this little column four years ago!) and worked and reworked a list until I had 31. No real method to my special brand of madness. We'll be counting down every day until Halloween to my favorite horror film of the year. I'll also provide a second film suggestion at the end of each column for those who can't get enough horror which may include films that almost made the list or goodies from the past I've covered.
So let's get to it! Chime in after the article and let me know how you liked the film I chose, how on the nose or mind-numbingly wrong I am, and most importantly, come up with your own list…let's go!
---
The biggest horror surprise of the year for me was the recently released on BluRay/DVD CURSE OF CHUCKY. I couldn't believe how effective and frightening this little film was and did the impossible by making a film in its sixth installment in the series feel fresh and most importantly scary.
NUMBER 16!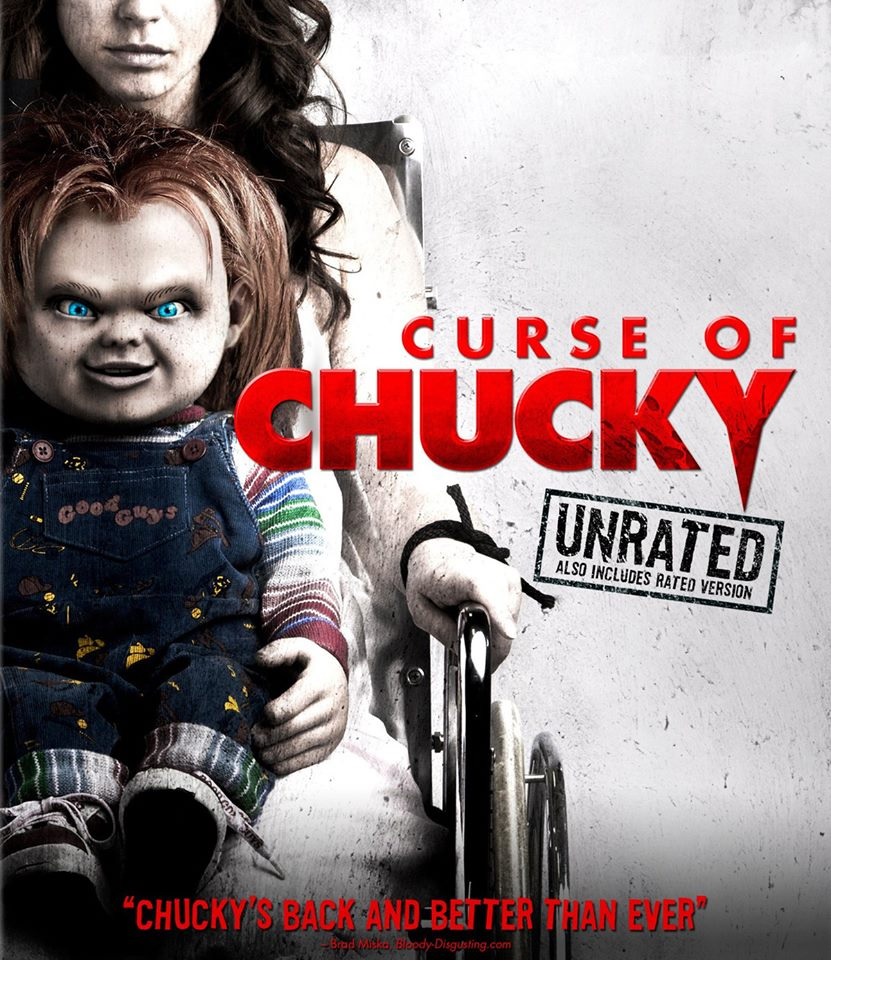 CURSE OF CHUCKY (2013)
Find it soon on Netflix here
Directed by Don Mancini
Written by Don Mancini
Starring Fiona Dourif, Danielle Bisutti, Chantal Quesnelle, A Martinez, Maitland McConnell, Brennan Elliott, Adam Hurtig, Summer H. Howell, & Brad Dourif as Charles Lee Ray/Chucky
Find out more about this film on Facebook here
Reviewed by Ambush Bug
I've never been the biggest Chucky fan. Sure I loved the first one, and even thought the second and third had their moments, but they never really scared me. Once things went meta with BRIDE and SEED OF CHUCKY, scary really wasn't really a factor anymore, although I have to admit there was a definite creep factor to that fucking little kid doll in SEED OF CHUCKY. So when I found out there was going to be another CHUCKY movie, I was happy as I always am to see a direct sequel to an 80's franchise, but I wasn't really expecting any scares.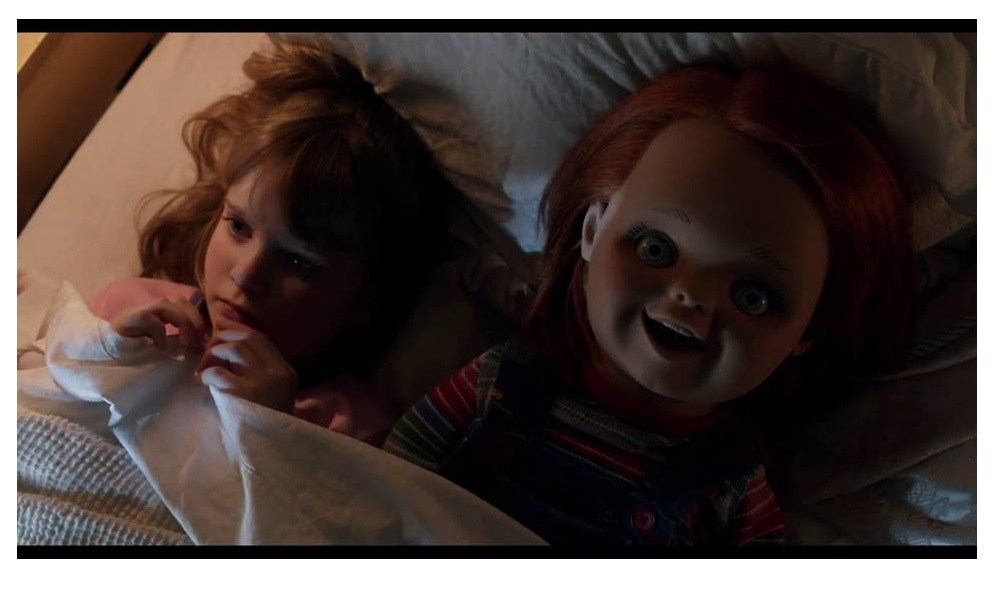 Man, was I wrong. I've seen plenty of sequels, but very few are this good and even fewer can say that they are better than the original, but CURSE OF CHUCKY manages to be both. Not only does Don Mancini bring Chucky back to his creepy roots, but he also manages to make the little bastard the scariest he's ever been. By simplifying the story and casting the film as more of a suspense thriller than a comedy, Mancini has done what the FRIDAY THE 13TH, NIGHTMARE ON ELM STREET, TEXAS CHAINSAW MASSACRE, and HALLOWEEN remakes failed to do: breathe new life into a horror franchise.
The film takes place mostly during the span of one dark night as two sisters gather after the funeral of their mother, who died mysteriously. One of the sisters (Barb, played by Danielle Bisutti) has a family--a husband, a daughter, and a nanny. The other (Nica, played by Fiona Dourif) is bound to a wheelchair and has been taking care of her shut-in mother for years. There's the usual strife and drama between the sisters when one takes care of mama while the other leaves the nest and starts a family of her own, and this is acted well by both actresses--acted so well that you don't even realize that there's no Chucky to be seen in a good chunk of the first portion of the film.
One of the true demystifying elements of the sequels was that Chucky was brought to the forefront. The last two sequels were especially guilty of this. Chucky became more of an Al Bundy character, with a nagging wife and annoying kid. Making him a family man may have been a novel concept, but it also diluted the character to be toothless and unfrightening. The early sequels also brought Chucky into the light, whereas the spookiest part of the original CHILD'S PLAY happens when Chucky is scampering around in the background or off camera. Somehow, Mancini (has written all of the Chucky films) forgot with the sequels what made Chucky scary in the first film.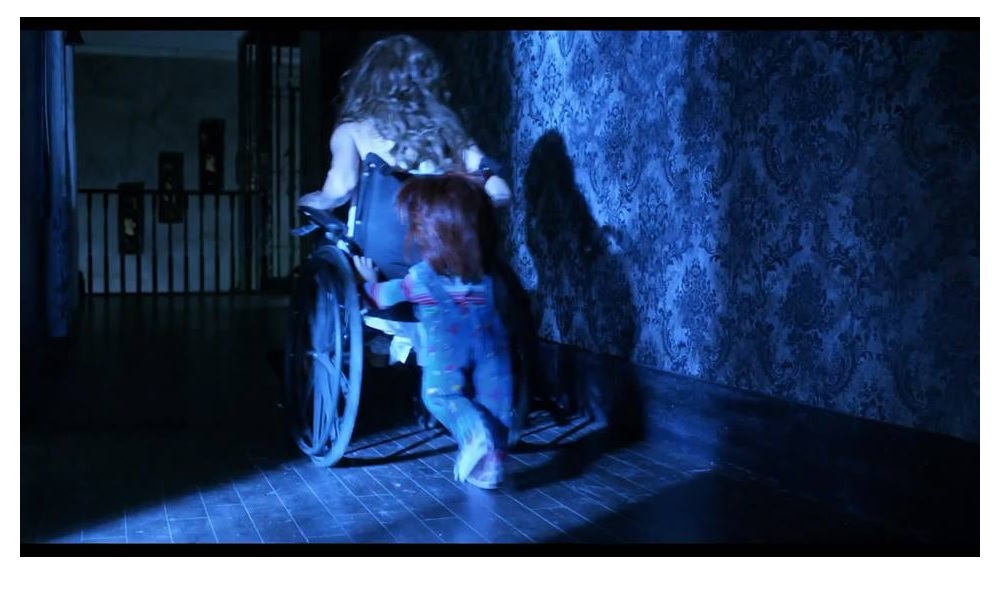 Luckily, he remembers it for this film, as there is a real mystery at play. Sure we know the Good Guy doll is possessed by a bastard serial killer, but the rest of the characters don't, and when they turn out the lights in the old house, they don't realize that it will be the last time they do so. But not only is this a clever "and then there were none" scenario; there's also the mystery as to why the hell Chucky is targeting this family. Now, the answer to that one isn't the most creative, but the way Mancini fits it into continuity with we already know about Charles Lee Ray is pure genius. The fact that not only do we hear Brad Dourif's voice in this one, but see him as well, is a treat most fans of the series are going to love.
Mancini really brings back the tension to the series with some nicely paced stalk and slashings, a couple of great reveals when we finally do see Chucky, and a game of Russian Roulette involving some bowls of chili and a tablespoon of rat poison that is more creative than I thought possible in a CHUCKY film. There are scenes in here that made me smile from lobe to lobe because one can tell Mancini is having so much fun giving Chucky teeth again and not worrying about making us laugh all of the time.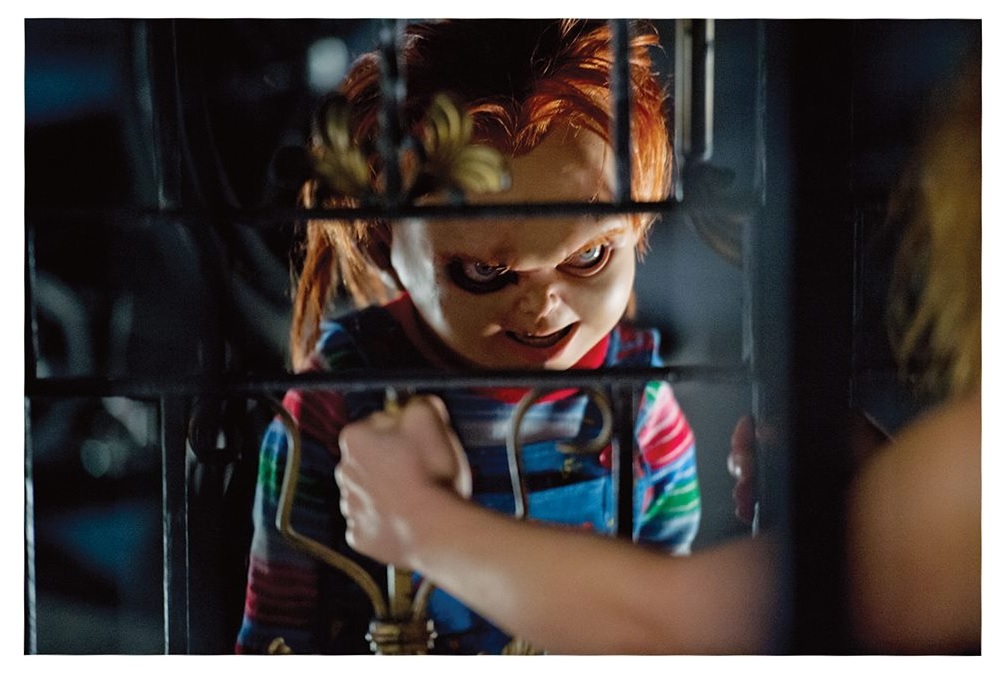 I have to mention the cameos in this film, and I'll try not to spoil too much. I will say that CURSE OF CHUCKY's got some cameos that are better if you don't know when they're coming. I will say that I feel that parts of this story feel too rushed, as if there was a real material with some great potential for sequel material, but Mancini chooses to wrap things up pretty quickly instead. Not only that, but CURSE OF CHUCKY also ties in with all of the previous Chucky films, moreso than any other horror franchise out there, and the film should be commended for that above all.
Watching CURSE OF CHUCKY really does make me feel like this is the culmination of the entire series, grabbing the best elements of all of the films and perfecting them in this latest installment. It very well could be the last of the series, but if as much creativity, fun, and most especially dark tone and mood is used, I'd love to see more films in this series as CURSE OF CHUCKY is one of the series' best.
I'm more surprised than anyone when I say this, but CURSE OF CHUCKY is highly, highly, highly recommended.
---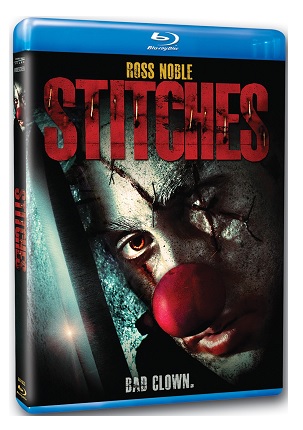 Barely missing the countdown is STITCHES (
full review here
) a truly inventive little film which some even more inventive kills done so by incorporating all things clown into the killings. Now, clowns on their own are creepy little bastards, but this flick has an undead clown with a thirst for vengeance and with a fantastic performance by Ross Noble as the titular clown and some genuinely funny moments of gory delight, I think you're going to want to seek out this wicked little number.
Find it on Netflix here
and watch the trailer below!
The Countdown so far…
Number 31: TEXAS CHAINSAW 3D!
Number 30: DEVIL'S PASS!
Number 29: THE RAMBLER!
Number 28: THE AMERICAN SCREAM!
Number 27: BATH SALT ZOMBIES!
Number 26: MANBORG!
Number 25: ERRORS OF THE HUMAN BODY!
Number 24: SIGHTSEERS!
Number 23: ABC'S OF DEATH!
Number 22: THE LAST WILL & TESTAMENT OF ROSALIND LEIGH!
Number 21: I DIDN'T COME HERE TO DIE!
Number 20: THE CONJURING!
Number 19: COME OUT AND PLAY!
Number 18: V/H/S/2!
Number 17: CRYSTAL LAKE MEMORIES!
See ya tomorrow, folks, as the count down continues with the best of the best covered in AICN HORROR over the past year!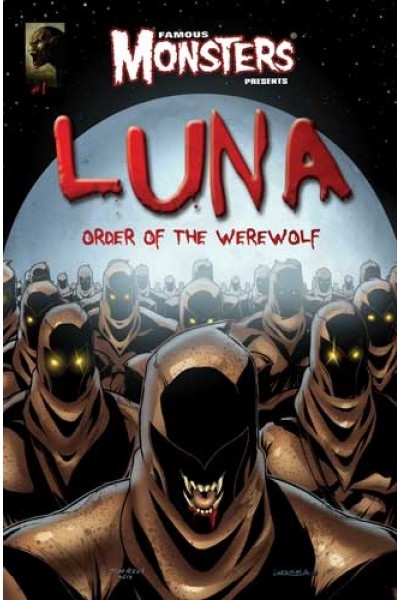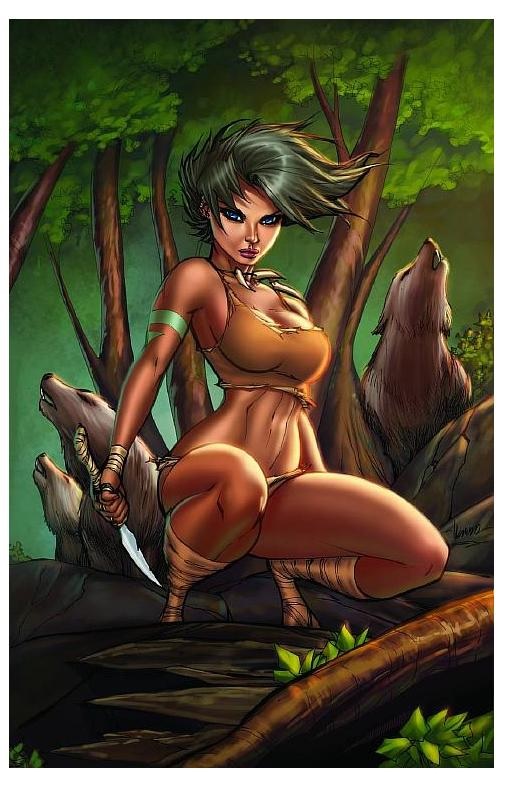 Ambush Bug is Mark L. Miller, original @$$Hole/wordslinger/writer of wrongs/reviewer/interviewer/editor of AICN COMICS for over 12 years & AICN HORROR for 4. Mark's written comics such as THE TINGLERS & WITCHFINDER GENERAL, DEATHSPORT GAMES, NANNY & HANK (soon to be a feature film from Uptown 6 Films), Zenescope'sGRIMM FAIRY TALES Vol.13 & UNLEASHED: WEREWOLVES – THE HUNGER and a chapter in Black Mask Studios'OCCUPY COMICS. FAMOUS MONSTERS' LUNA: ORDER OF THE WEREWOLF (co-written with Martin Fisher) will be available soon in trade. Mark also wrote the critically acclaimed GRIMM FAIRY TALES PRESENTS THE JUNGLE BOOK and its follow up THE JUNGLE BOOK: LAST OF THE SPECIES! Follow Ambush Bug on the Twitters @Mark_L_Miller.
---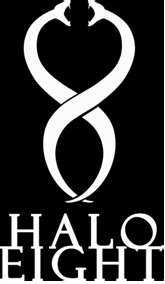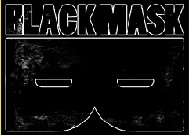 Find out what are BLACK MASK STUDIOS and OCCUPY COMICS here and on Facebook here!


Interested in illustrated films, fringe cinema, and other oddities?
Check out Halo-8 and challenge everything!
---
Find more AICN HORROR including an archive of previous columns on AICN HORROR's Facebook page!