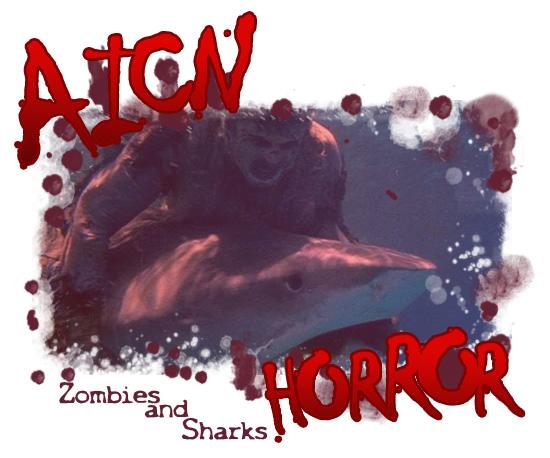 Logo by Kristian Horn
What the &#$% is ZOMBIES & SHARKS?
---
Greetings, all.
Ambush Bug
here. Happy Birthday to AICN HORROR which celebrates its fourth year in October! Always hoping to pass on new and exciting films for all of you ravenous readers, I have once again compiled a list counting down to my favorite horror film released since last October and covered in this here AICN HORROR: ZOMBIES & SHARKS column. Some of these films might be new to you since there isn't a lot of horror in theaters these days that aren't toothless remakes or watered down sequels. Theaters just don't seem to be the place where the horror is at these days, I'm sad to say. Some of these films have only seen the light of day on Video on Demand or simply go straight to DVD/BluRay pr digital download.
As far as how I compiled this list? Well, I simply looked over my AICN HORROR columns over the last year since October 1st , 2012 (which happens to be the birthday of this little column four years ago!) and worked and reworked a list until I had 31. No real method to my special brand of madness. We'll be counting down every day until Halloween to my favorite horror film of the year. I'll also provide a second film suggestion at the end of each column for those who can't get enough horror which may include films that almost made the list or goodies from the past I've covered.
So let's get to it! Chime in after the article and let me know how you liked the film I chose, how on the nose or mind-numbingly wrong I am, and most importantly, come up with your own list…let's go!
---
Number 22 is a tension filled nightmare called THE LAST WILL AND TESTAMENT OF ROSALIND LEIGH. It's dripping with mood and director Rodrigo Gudino is someone I am going to be watching closely from now on as he commands every second of this film to attck the very base of your spine.
NUMBER 22!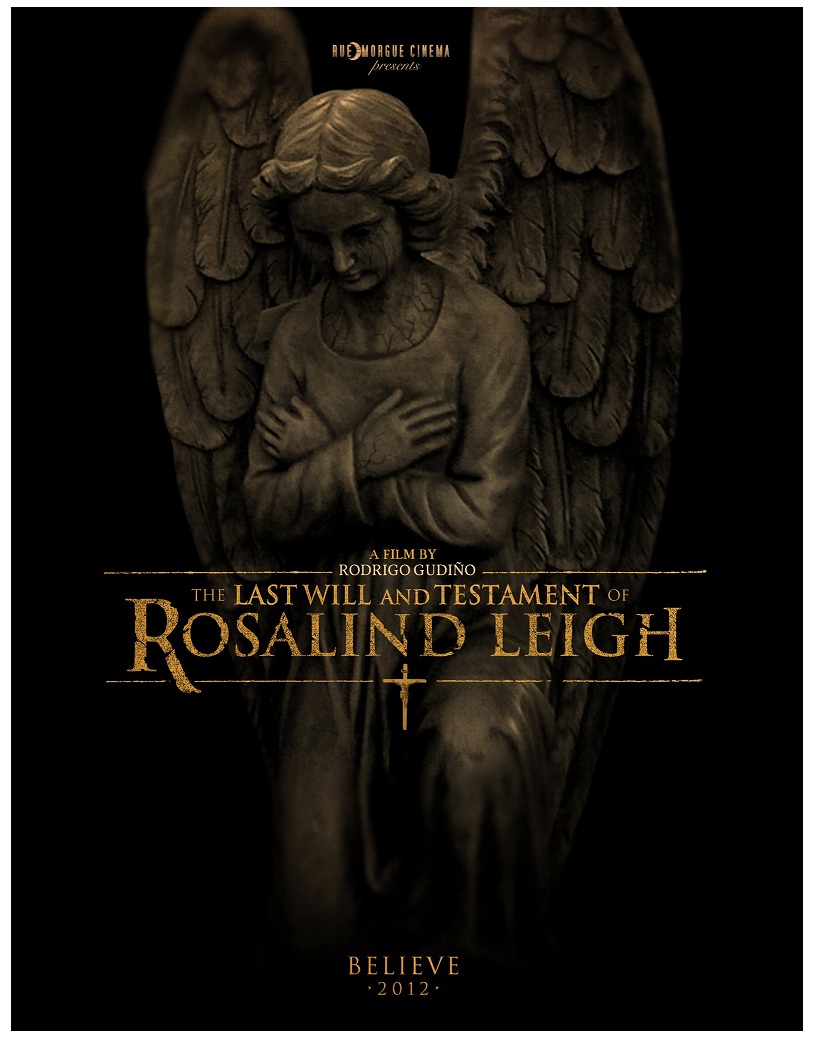 THE LAST WILL AND TESTAMENT OF ROSALIND LEIGH (2012)
Find it on Netflix here
Directed by Rodrigo Gudino
Written by Marco Pecota
Starring Aaron Poole, Vanessa Redgrave, Julian Richings, Stephen Eric McIntyre, Charlotte Sullivan, Mitch Markowitz
Find out more about this film here!
Reviewed by Ambush Bug
Though the first half hour of THE LAST WILL & TESTAMENT OF ROSALIND LEIGH may be a workout for those with an itchy fast forward finger, the slow build and bone-chilling payoff of the last forty minutes of this film make the wait very much worthwhile. I have to admit, I was losing interest when this unconventional film opened up with a lengthy narration from an elderly woman (Rosalind Leigh voiced by Vanessa Redgrave) talking about life, death, and everything in between and afterwards as the camera slowly pans and focuses on one still life shot of inanimate objects after another. But that is the beauty of this film. Like a subtle serpent slithering its way around one's neck, you don't know that you're in trouble until it's too late.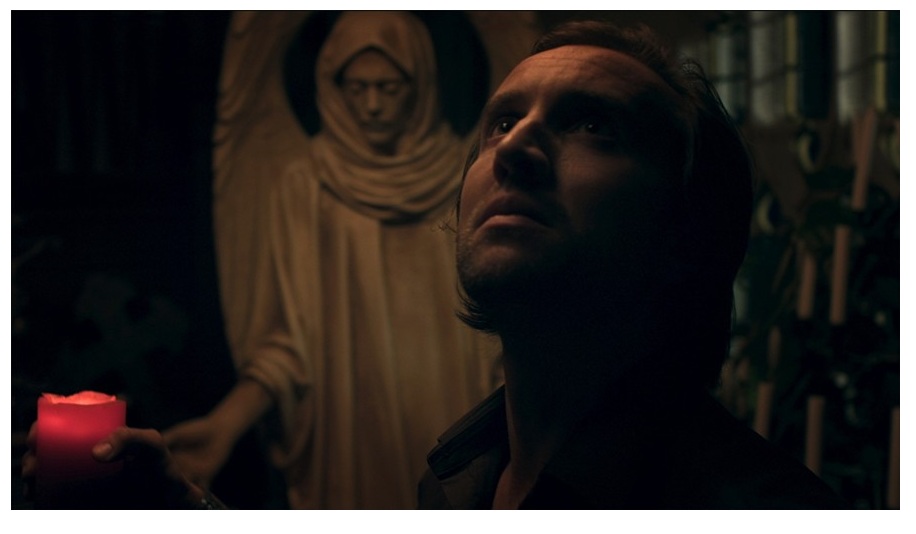 I don't think I can stress enough how slow this film is. I imagine this can be a true litmus test to see whether one has patience with a film and faith that it is going somewhere and one who needs a jump scare every three minutes like the producers think all audiences want and need. This film doesn't give a shit about any of that. It simply is a horrifying scene waiting to strike and once it does, it leave a huge mark.
Aaron Poole plays Leon and looks and sounds a lot like BREAKING BAD's Aaron Paul. He is returning to his childhood home after his mother died to find it turned into a museum of sorts. He finds that his mother, Rosalind, who was always a religious woman and not above using terribly abusive techniques to try to make Leon do the same, was also a part of a Cult that worships angels lead by a set of creepy twins played by gaunt actor Julian Richings. Throughout the film, this cult begins to make its presence known via a neighbor at the door who we never see, a creepy video tape which may have captured a miracle, and a creeping demon in the forest outside of the house.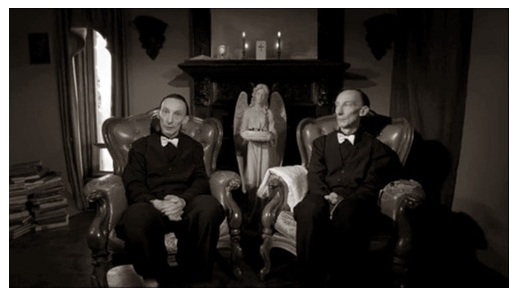 Poole's Leon is our eyes and ears here as he wanders through the creepy house. Much of this film is silent, with Poole the only person in frame. Being able to carry a film all by oneself is a tough thing to do, but Poole does it with ease, making all the right moves be they shuddering in terror, melancholically leafing through old memoirs of his mother, lovingly talking with his therapist girlfriend on the phone, or trying to understand the creepy things that are happening all around.
In most haunted house films, the obvious solution is to get the fuck out of the house. Here, that is not an option with a slinking demon cat creature outside and the house itself not really giving Leon a chance to decide he should leave in the abrupt and thunderous visual and aural assault that occurs in the final moments. Undeniably unnerving and relentlessly chilling, THE LAST WILL & TESTAMENT OF ROSALIND LEIGH is one of my favorite films I've seen recently. It's one of those films that doesn't grab you in the beginning, but the skeleton rattling payoff in the last half hour makes the wait a worth while one.
This film is currently touring fests. If THE LAST WILL & TESTAMENT OF ROSALIND LEIGH plays near you and you love slow build suspense, make sure to catch it. I'll make sure to let everyone know when it is available wide.
---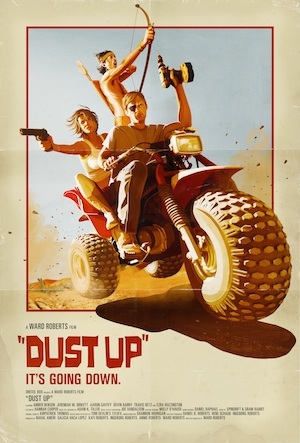 Those of you looking for more action with a horror feel to it should check out DUST UP (
full review here
) a quirky story of cannibalism, comedy, and machismo set in the desert. If you hated THE LONE RANGER (and who didn't?), you should check out this tale of a gunman and his Native American sidekick kicking all sorts of bad guy butt. Played over the top and on the edge, DUST UP is one of those films that you might have overlooked this year, but is definitely worth the attention for the odd and inappropriate places it dares delve into.
Find it on Netflix here
and watch the trailer below!
The Countdown so far…
Number 31: TEXAS CHAINSAW 3D!
Number 30: DEVIL'S PASS!
Number 29: THE RAMBLER!
Number 28: THE AMERICAN SCREAM!
Number 27: BATH SALT ZOMBIES!
Number 26: MANBORG!
Number 25: ERRORS OF THE HUMAN BODY!
Number 24: SIGHTSEERS!
Number 23: ABC'S OF DEATH!
See ya tomorrow, folks, as the count down continues with the best of the best covered in AICN HORROR over the past year!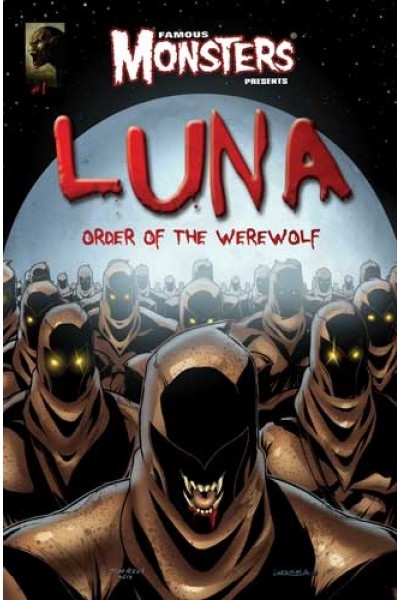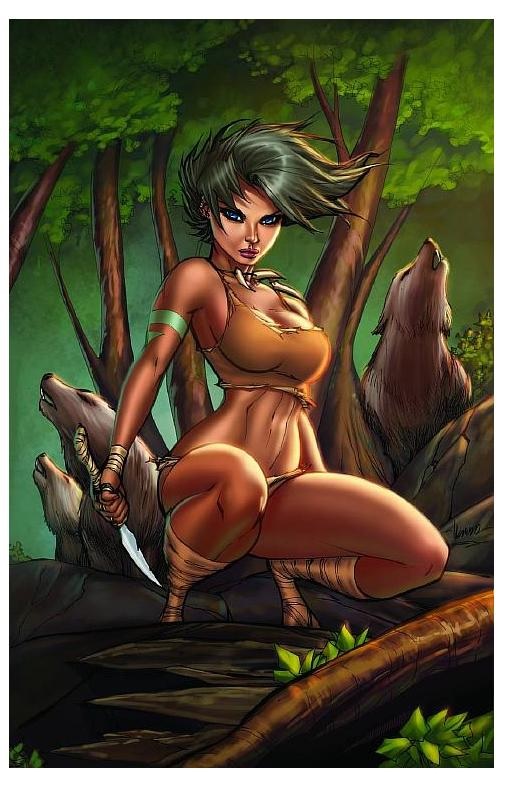 Ambush Bug is Mark L. Miller, original @$$Hole/wordslinger/writer of wrongs/reviewer/interviewer/editor of AICN COMICS for over 12 years & AICN HORROR for 4. Mark's written comics such as THE TINGLERS & WITCHFINDER GENERAL, DEATHSPORT GAMES, NANNY & HANK (soon to be a feature film from Uptown 6 Films), Zenescope'sGRIMM FAIRY TALES Vol.13 & UNLEASHED: WEREWOLVES – THE HUNGER and a chapter in Black Mask Studios'OCCUPY COMICS. FAMOUS MONSTERS' LUNA: ORDER OF THE WEREWOLF (co-written with Martin Fisher) will be available soon in trade. Mark also wrote the critically acclaimed GRIMM FAIRY TALES PRESENTS THE JUNGLE BOOK and its follow up THE JUNGLE BOOK: LAST OF THE SPECIES! Follow Ambush Bug on the Twitters @Mark_L_Miller.
---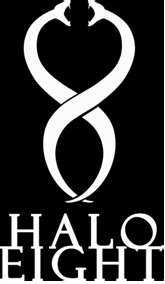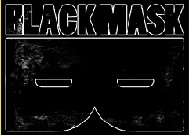 Find out what are BLACK MASK STUDIOS and OCCUPY COMICS here and on Facebook here!


Interested in illustrated films, fringe cinema, and other oddities?
Check out Halo-8 and challenge everything!
---
Find more AICN HORROR including an archive of previous columns on AICN HORROR's Facebook page!