Hey guys! Horrorella here...
Collider has released a clip for Michael Polish's adaptation of Jack Kerouac's novel, BIG SUR. The story follows Kerouac's alter ego Jack Duluoz (Jean-Marc Barr). Struggling with the overwhelming effects of success from a recent novel, as well as battling alcoholism, Duluoz journeys to a cabin owned by friend and poet Lawrence Ferlinghetti (Anthony Edwards) on the California coast to escape.
Check out the clip and the trailer below. The film looks to adopt an interesting tone to tell its story about the famous beat writer. It co-stars Josh Lucas, Radha Mitchell, Kate Bosworth, and Stana Katic, and will open on November 1st.
An adaptation of American literary icon Jack Kerouac's novel of the same name, BIG SUR focuses on a moment in Kerouac's life when, overwhelmed by the success of his opus On the Road and struggling to battle inner demons, heseeks respite in three brief sojourns to a cabin in the small, coastal California town of Big Sur. Michael Polish's film is at once a poetic meditation and a love-letter to the work of an author who defined the Beat Generation.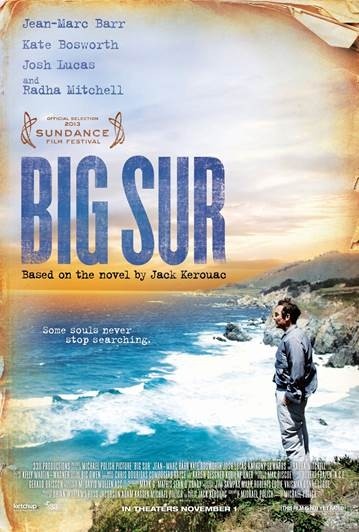 Follow me on Twitter