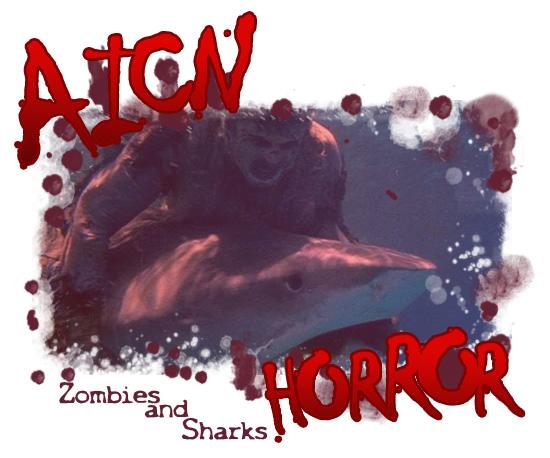 Logo by Kristian Horn
What the &#$% is ZOMBIES & SHARKS?
---
Greetings, all.
Ambush Bug
here. Happy Birthday to AICN HORROR which celebrates its fourth year in October! Always hoping to pass on new and exciting films for all of you ravenous readers, I have once again compiled a list counting down to my favorite horror film released since last October and covered in this here AICN HORROR: ZOMBIES & SHARKS column. Some of these films might be new to you since there isn't a lot of horror in theaters these days that aren't toothless remakes or watered down sequels. Theaters just don't seem to be the place where the horror is at these days, I'm sad to say. Some of these films have only seen the light of day on Video on Demand or simply go straight to DVD/BluRay pr digital download.
As far as how I compiled this list? Well, I simply looked over my AICN HORROR columns over the last year since October 1st , 2012 (which happens to be the birthday of this little column four years ago!) and worked and reworked a list until I had 31. No real method to my special brand of madness. We'll be counting down every day until Halloween to my favorite horror film of the year. I'll also provide a second film suggestion at the end of each column for those who can't get enough horror which may include films that almost made the list or goodies from the past I've covered.
So let's get to it! Chime in after the article and let me know how you liked the film I chose, how on the nose or mind-numbingly wrong I am, and most importantly, come up with your own list…let's go!
---
With technology and medicine making leaps and bounds on a daily basis, stories involving the perversions of them are more timely now than ever. That's why ERRORS OF THE HUMAN BODY is such an effective and tragic tale. Plus this one stars one of my favorite new actors Michael Eklund who is fated for stardom given his performances in THE DIVIDE, THE DAY, and now this, my 25th pick of the best of the best in horror over the last year.
NUMBER 25!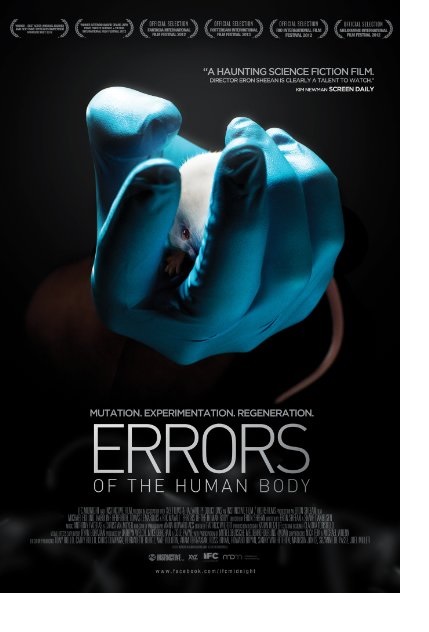 ERRORS OF THE HUMAN BODY (2012)
Find it on Netflix here
Directed by Eron Sheean
Written by Eron Sheean & Shane Danielsen
Starring Michael Eklund, Karoline Herfurth, Tómas Lemarquis, Rik Mayall
From IFC Midnight, find out more about this film here and on Facebook here
Reviewed by Ambush Bug
Some of my favorite films of the last few years have been modern Frankenstein tales. I'm not talking bolt-necked reanimated corpses. I'm talking about scientists playing god and trying to conquer death. SPLICE, THE SKIN I LIVE IN (
reviewed here
), ANTIVIRAL (
reviewed here
)—films like these offer up imaginative new takes on Mary Shelley's classic tale. Well, as of this week, I have another film to add to that list, ERRORS OF THE HUMAN BODY.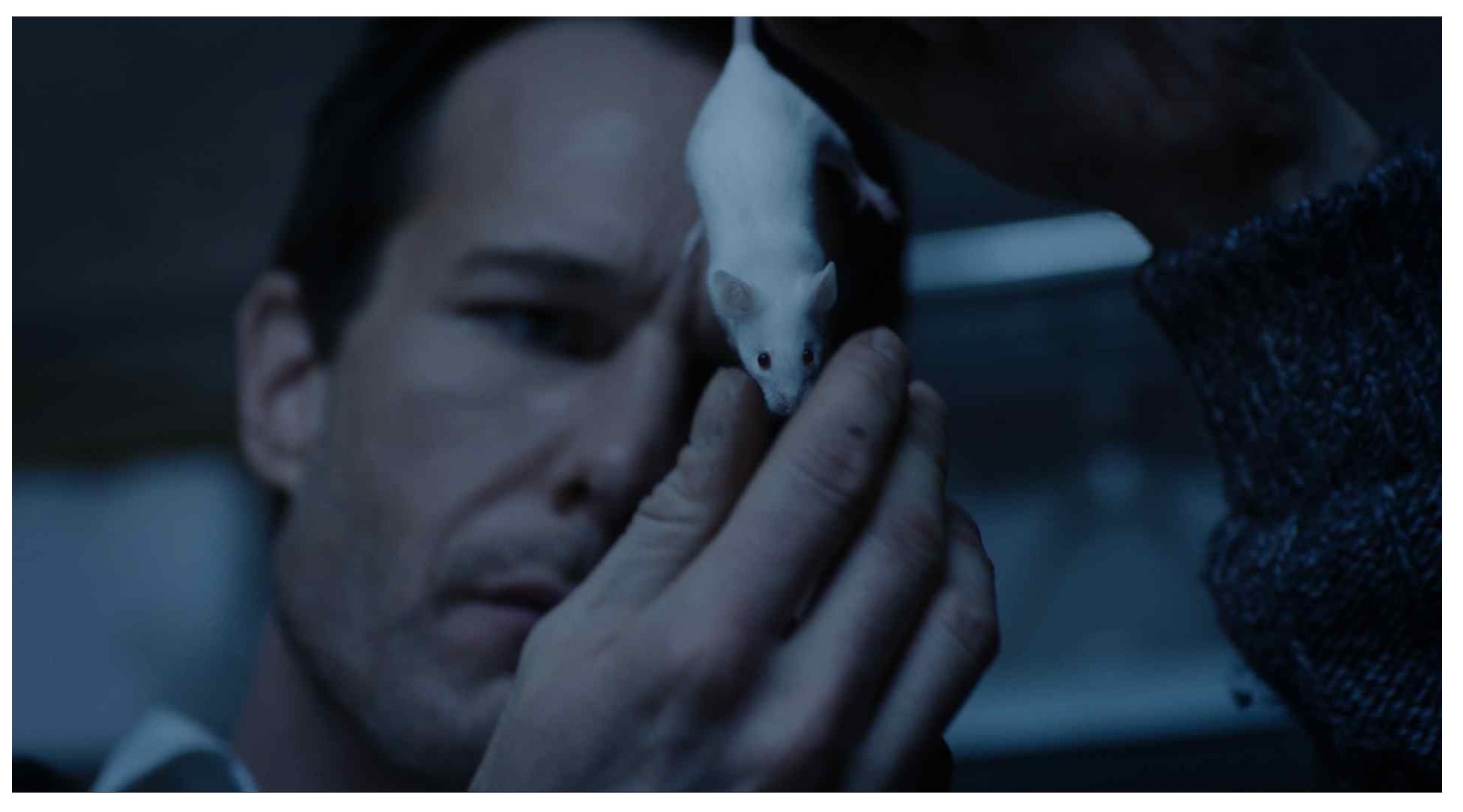 The story follows a brilliant, yet troubled geneticist, Dr. Geoff Burton (played by an actor who is quickly becoming my favorite actors working today, Michael Ecklund) who after the death of his son becomes obsessed with mapping human defects prenatally. His work has landed him a high profile position at a scientific facility in Dresden, Germany where his former intern and lover, Rebekka (the downright adorable Karoline Herfurth), has been doing research on her own involving cell replication. Upon arriving, Geoff also runs into creepy German alopecian Jarek (Tomas Lemarquis) who immediately rubs Geoff the wrong way and his instincts prove to be correct, as he is running some less than ethical experiments of his own. And dammit if that isn't THE YOUNG ONES' Rick Mayall as the head of the science at the institute in a surprisingly serious role. As Geoff finds out what his former intern is working on, the threads start pulling all of these experiments together to reveal that the death of Geoff's son has inspired them all in one way or another.
What makes this film stand out from your typical science gone wrong flick, first and foremost is Michael Ecklund. The actor was one of the best parts of last year's THE DIVIDE (
reviewed here
) and in ERRORS, he shows that his acting in that film was no fluke. Here, the gaunt actor embodies a tormented soul; one wracked with guilt over the death of his son, which lead to the crumbling of his marriage and subsequently his life. We follow Geoff through his lonely existence; a walking dead person simply moving forward through the sheer force of his once brilliant past scientific achievements. Now disconnected from mostly everything around him, save an ex-wife who doesn't want to pick up the phone, we see glimmers of life through his subtle attempts at humor and awkward way of interacting with others. Through Ecklund's amazing performance, you feel every painstaking step this haunting story takes us on.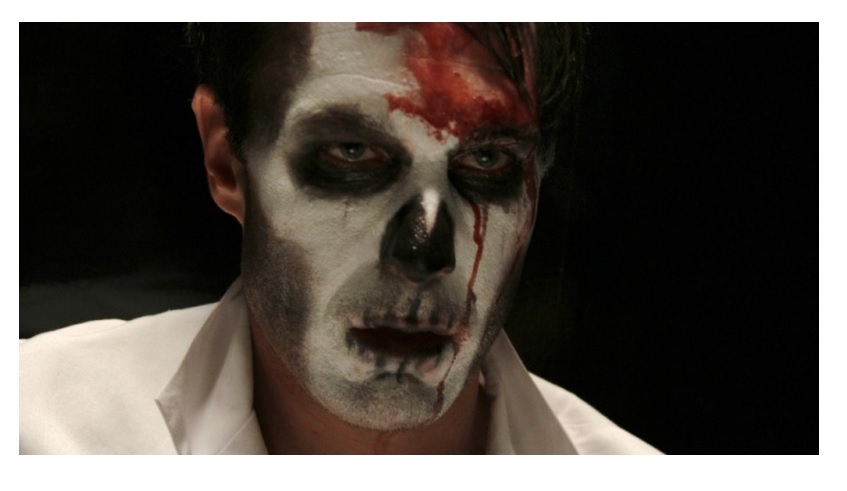 Thematically, the story not only evokes Shelley's classic tale of man playing god, but also Poe's "The Masque of the Red Death" as some clever foreshadowing has Geoff wear skull face paint to a party held by the science team. As he walks around the jubilant partygoers, they have no idea how dangerous this man wearing the visage of death truly is. Later in the film, this scene is repeated as Geoff makes his way through a crowded train station infected and infectious with the virus that killed his own son.
Though I don't want to spoil any more, this is a story of science gone wrong—supporting the hypothesis that when human impulse interferes, it results in mucking everything up. The revelations at the end of this film will make your heart crack hard and though the film ends quietly, it's just as nightmarish as the scenes of delirium early on such as Geoff's head splitting open and lab rats pouring out. ERRORS OF THE HUMAN BODY is a masterpiece in horrific science and painful drama. Like Cronenberg's THE FLY, within ERRORS OF THE HUMAN BODY is a one-two punch which wrenches the heart while churning your guts. Highly, highly recommended.
---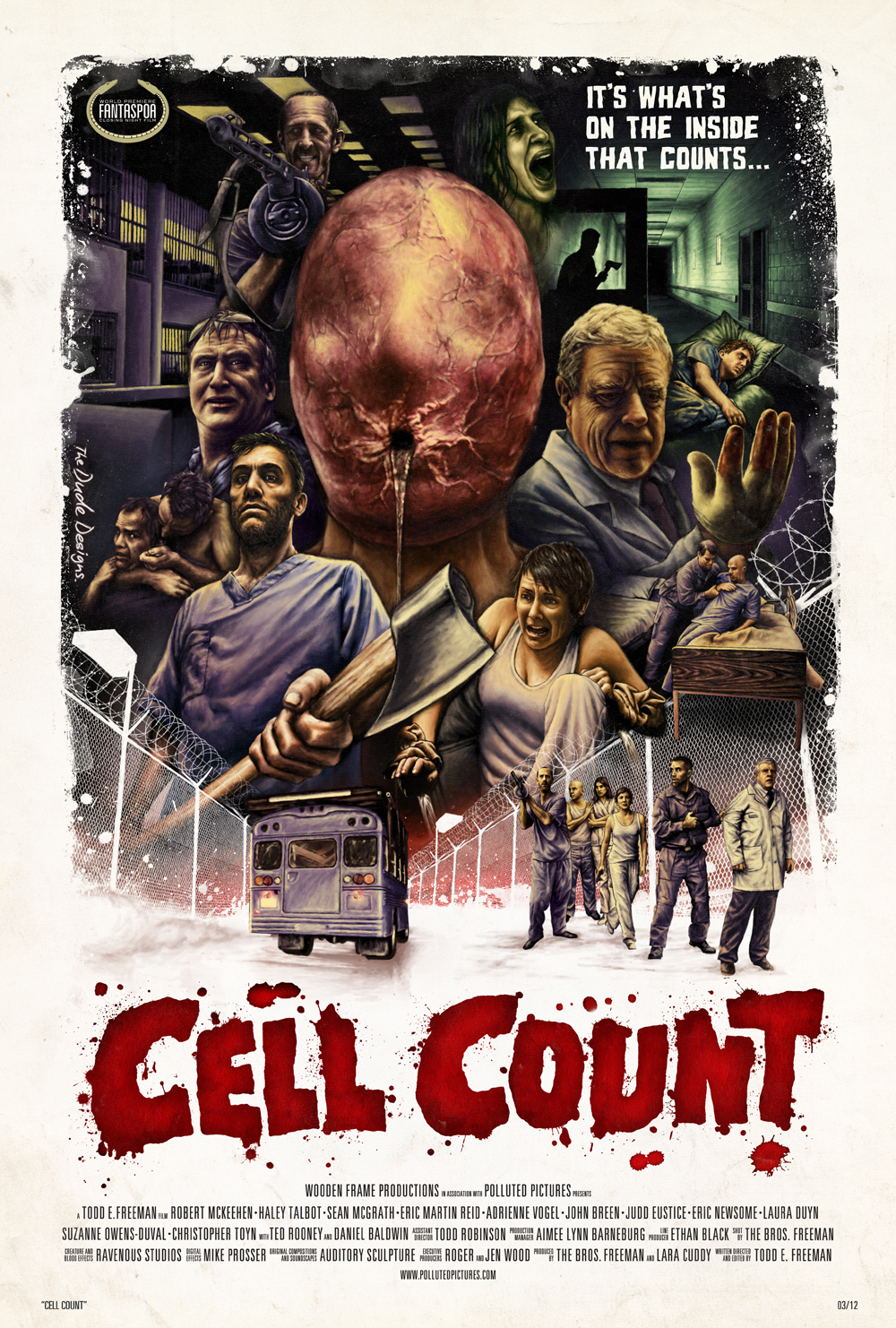 Another tale of twisted science is CELL COUNT (
full review here
, made available for the first time this year. It's a film made on a lower budget, but the ideas are fantastic and with the sequel on its way, you're going to want to check out where the story began. CELL COUNT twists science into knots and throws it back in your face with gory glee.
Find it on iTunes here
and below is the trailer!
The Countdown so far…
Number 31: TEXAS CHAINSAW 3D!
Number 30: DEVIL'S PASS!
Number 29: THE RAMBLER!
Number 28: THE AMERICAN SCREAM!
Number 27: BATH SALT ZOMBIES!
Number 26: MANBORG!
See ya tomorrow, folks, as the count down continues with the best of the best covered in AICN HORROR over the past year!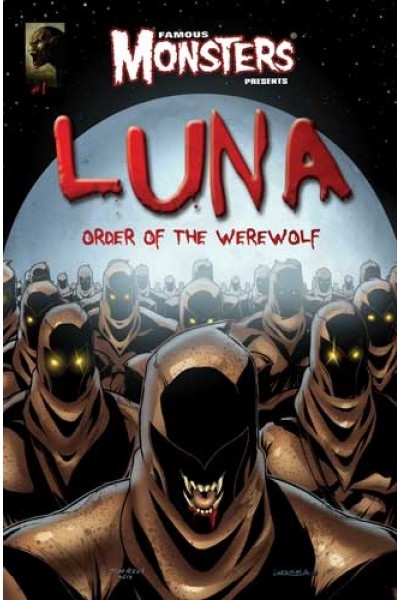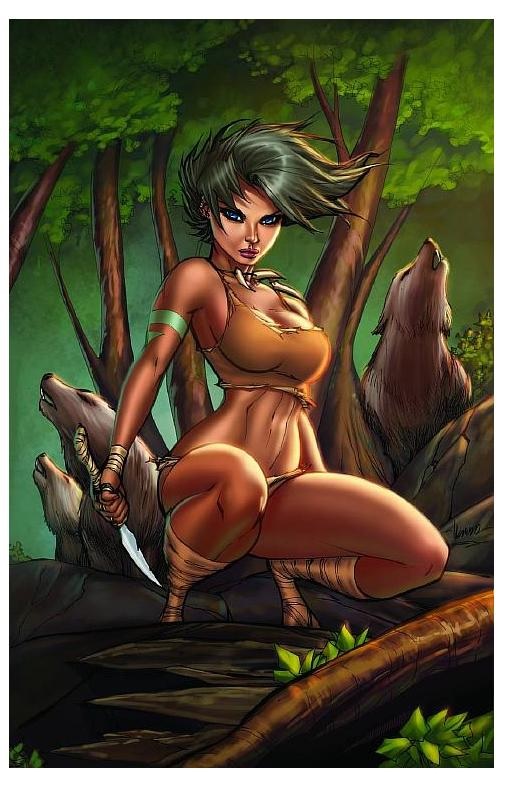 Ambush Bug is Mark L. Miller, original @$$Hole/wordslinger/writer of wrongs/reviewer/interviewer/editor of AICN COMICS for over 12 years & AICN HORROR for 4. Mark's written comics such as THE TINGLERS & WITCHFINDER GENERAL, DEATHSPORT GAMES, NANNY & HANK (soon to be a feature film from Uptown 6 Films), Zenescope'sGRIMM FAIRY TALES Vol.13 & UNLEASHED: WEREWOLVES – THE HUNGER and a chapter in Black Mask Studios'OCCUPY COMICS. FAMOUS MONSTERS' LUNA: ORDER OF THE WEREWOLF (co-written with Martin Fisher) will be available soon in trade. Mark also wrote the critically acclaimed GRIMM FAIRY TALES PRESENTS THE JUNGLE BOOK and its follow up THE JUNGLE BOOK: LAST OF THE SPECIES! Follow Ambush Bug on the Twitters @Mark_L_Miller.
---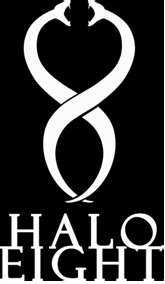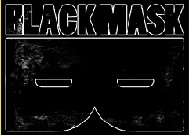 Find out what are BLACK MASK STUDIOS and OCCUPY COMICS here and on Facebook here!


Interested in illustrated films, fringe cinema, and other oddities?
Check out Halo-8 and challenge everything!
---
Find more AICN HORROR including an archive of previous columns on AICN HORROR's Facebook page!