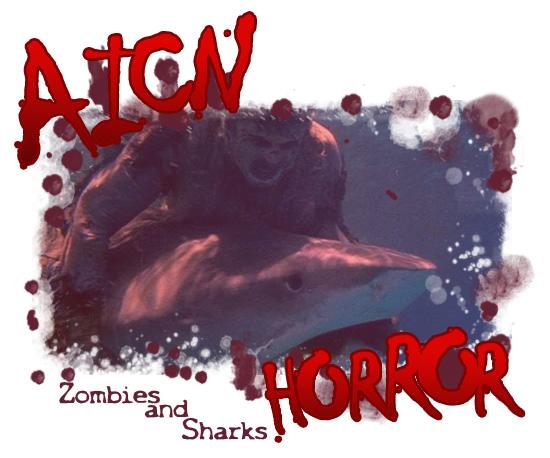 Logo by Kristian Horn
What the &#$% is ZOMBIES & SHARKS?
---
Greetings, all.
Ambush Bug
here. Happy Birthday to AICN HORROR which celebrates its fourth year in October! Always hoping to pass on new and exciting films for all of you ravenous readers, I have once again compiled a list counting down to my favorite horror film released since last October and covered in this here AICN HORROR: ZOMBIES & SHARKS column. Some of these films might be new to you since there isn't a lot of horror in theaters these days that aren't toothless remakes or watered down sequels. Theaters just don't seem to be the place where the horror is at these days, I'm sad to say. Some of these films have only seen the light of day on Video on Demand or simply go straight to DVD/BluRay pr digital download.
As far as how I compiled this list? Well, I simply looked over my AICN HORROR columns over the last year since October 1st , 2012 (which happens to be the birthday of this little column four years ago!) and worked and reworked a list until I had 31. No real method to my special brand of madness. We'll be counting down every day until Halloween to my favorite horror film of the year. I'll also provide a second film suggestion at the end of each column for those who can't get enough horror which may include films that almost made the list or goodies from the past I've covered.
So let's get to it! Chime in after the article and let me know how you liked the film I chose, how on the nose or mind-numbingly wrong I am, and most importantly, come up with your own list…let's go!
---
Number 26 marks my second love letter to low budget filmmaking as MANBORG mecha-walks his way onto the countdown. Any fan of 80's adventure will want to seek this action spectacular brought to you by Astron-6, the comedic geniuses who brought you last year's FATHER'S DAY. If you like your horror unchained and in need of some serious meds, Check out MANBORG, this Halloween's Number 26!
NUMBER 26!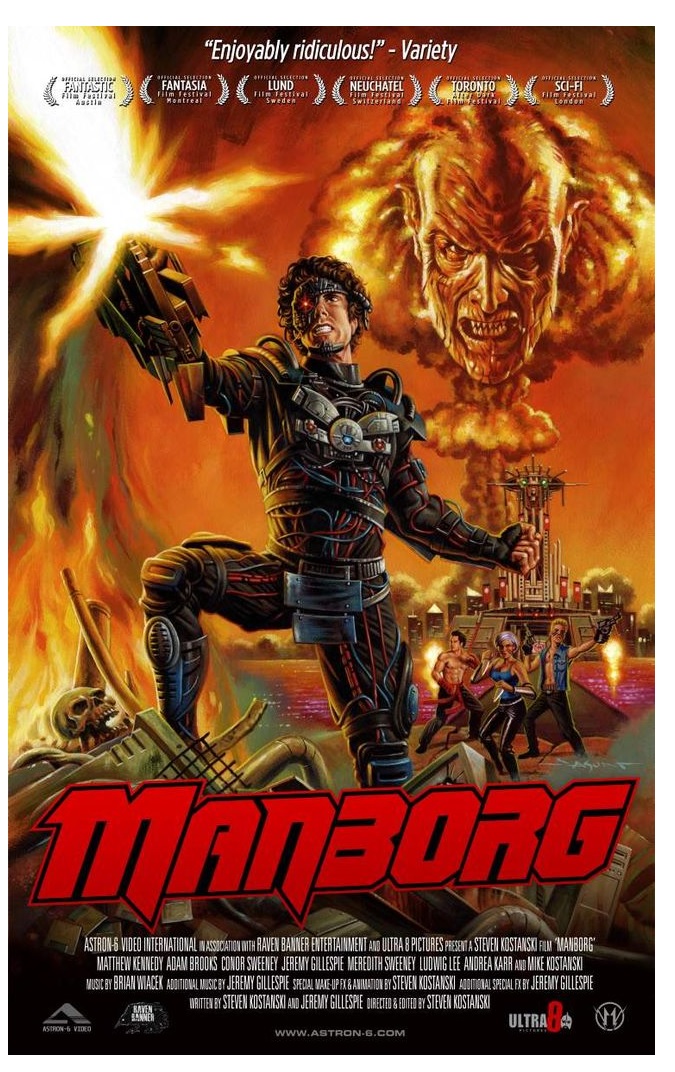 MANBORG (2011)
Find it on Netflix here
Directed by Steven Kostanski
Written by Jeremy Gillespie, Steven Kostanski
Starring Matthew Kennedy, Adam Brooks, Meredith Sweeney, Conor Sweeney, Ludwig Lee, Jeremy Gillespie, Andrea Karr, Ivan Henwood, William O'Donnell, Kyle Hebert
Find out more about this film here and on Facebook here!
Reviewed by Ambush Bug
There seems to be a resurgence of low budget filmmaking out there filled with irreverent humor, over the top gore, and no shits given about who they offend or titillate. Drew Bolduc and his crew brought us THE TAINT (
reviewed here
) and seem to be firing up another bizarre film with the upcoming SCIENCE TEAM. Dustin Wade Mills is churning out inane horrors like BATH SALT ZOMBIES (
reviewed here
), ZOMBIE A-HOLE (
reviewed here
), and NIGHT OF THE TENTACLES (
reviewed here
) like there's no tomorrow. And then there are the mad geniuses at Astron-6, who blew our hair back with FATHER'S DAY (
reviewed here
) and return with MANBORG, a love letter to the cheesy sci fi and action films we all grew up living and loving.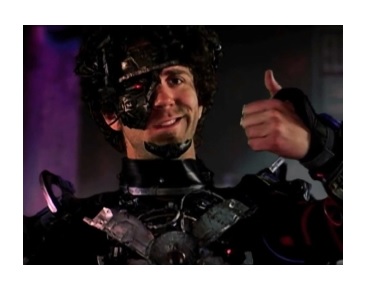 If you're a fan of AICN, you'll be a fan of MANBORG. It's one of those derivative films which is purposefully riffing off of low fi greats such as CYBORG, ROBOT JOX, ROBOCOP, SPACEHUNTER: IN THE FORBIDDEN ZONE, ARENA, and the alien western OBLIVION. Filled with low budget effects, over the top acting, and a story that feels like it was made up of whole script pages of other movies, MANBORG is a B-movie film lover's wet dream.
The story follows a soldier (Matthew Kennedy) as he fights a military battle against the forces of Count Draculon (played by Adam Brooks) as he tries to take over the earth as the new property of Hell! Though the soldier was incapacitated by the evil lord, his body was recovered and rebuilt by machines to create MANBORG!!! Quickly captured as he is not used to being in his new cyborg body, Manborg finds himself locked up with Number One (a Lu Kang-looking kung fu guy played by Ludwig Lee, but with the badly dubbed voice of voice actor Kyle Herbert), a mega-douche named Justice (think Johnny Cage if he were from the Jersey Shore, played by Connor Sweeney), and his spunky sister Mina (played by Meredith Sweeney). The quartet work together in an arena to entertain the masses of Hell fighting giant robots and armed guards, but eventually revolt against the monsters. The stakes are high and it is guaranteed that not everyone walks away from this one.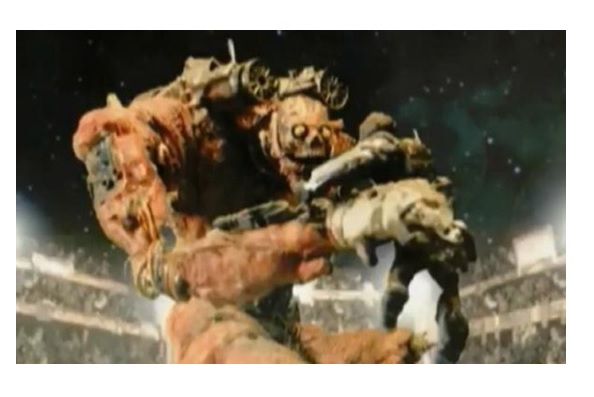 What makes MANBORG so effective is the fact that it is so obviously low budget. You can tell the characters being blown away are just the same guy wearing a different hat, Manborg's costume looks like it was put together with hot glue and spare parts from a few garage sale VCRs, and the stop motion animation is herky-jerky but downright dripping with cool, making me long to blow the dust off of those old Harryhausen films. The filmmakers have seen and absorbed all the same films we have, and it shows in every scene in this film.
Intentionally funny and rich in lo-fi ingenuity and indie gumption, MANBORG is one of those films you can't help but root for. In a day and age where bloated budget films rarely deliver, it's refreshing to see a low budget film get so much right in terms of comedy, action, and just plain coolness. If you love watching B-movies, you'll love MANBORG, the ultimate B-movie! It's the kind of film that makes you feel good to be a film geek.
---
One of the weirdest and uproariously insane films I've ever seen was finally made available this year. THE TAINT (
full review here
) is sure to offend, but if you have the same type of sick sense of humor that I have, you're going to be blown away by the amount of gore and cfraziness Drew Bolduc was able to inject into this one. When the water of a small town is tainted by a mad scientist, all of the men in the city begin a misogynistic rampage smashing women's heads in with rocks. It's up to one mulletted douchebag to save the day. This is more proof that you don't have to have huge budgets to pull off big ideas.
Find it available for download on its website here
and below is the off the wall and Not Safe For Work trailer!
The Countdown so far…
Number 31: TEXAS CHAINSAW 3D!
Number 30: DEVIL'S PASS!
Number 29: THE RAMBLER!
Number 28: THE AMERICAN SCREAM!
Number 27: THE BATH SALT ZOMBIES!
See ya tomorrow, folks, as the count down continues with the best of the best covered in AICN HORROR over the past year!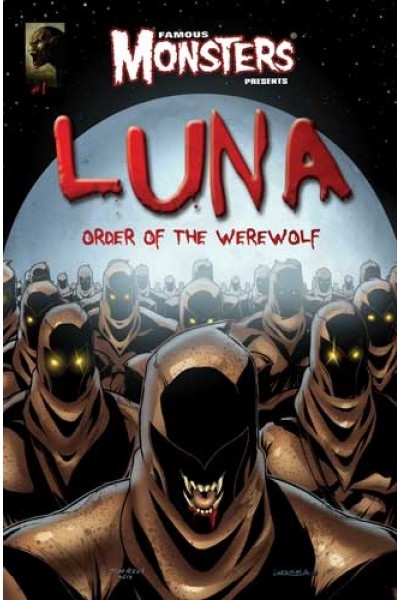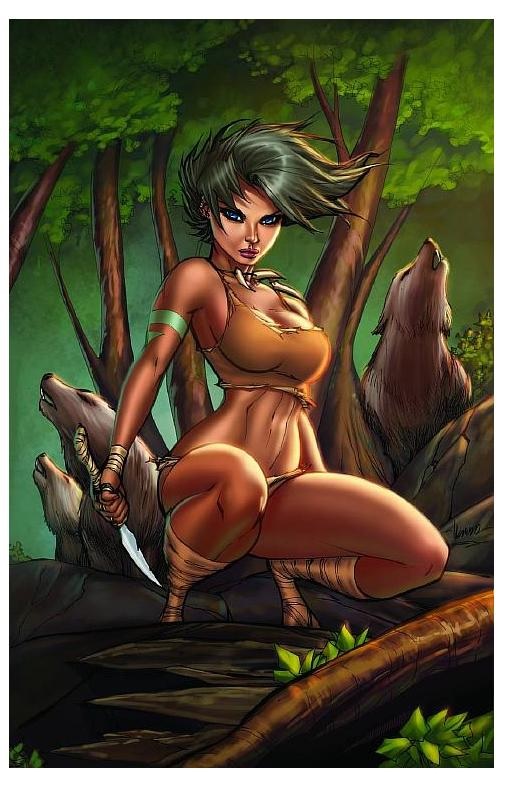 Ambush Bug is Mark L. Miller, original @$$Hole/wordslinger/writer of wrongs/reviewer/interviewer/editor of AICN COMICS for over 12 years & AICN HORROR for 3. He has written comics such as VINCENT PRICE PRESENTS THE TINGLERS & WITCHFINDER GENERAL, THE DEATHSPORT GAMES, & NANNY & HANK (soon to be made into a feature film from Uptown 6 Films). He has co-written FAMOUS MONSTERS OF FILMLAND's LUNA: ORDER OF THE WEREWOLF (to be released in 2013 as a 100-pg original graphic novel). Mark wrote the critically acclaimed GRIMM FAIRY TALES PRESENTS THE JUNGLE BOOK from Zenescope Entertainment & GRIMM FAIRY TALES #76-81. Look for GRIMM FAIRY TALES PRESENTS THE JUNGLE BOOK: LAST OF THE SPECIES available in February-July 2013 and the new UNLEASHED crossover miniseries GRIMM FAIRY TALES PRESENTS WEREWOLVES: THE HUNGER #1-3 available in May-July 2013! Follow Ambush Bug on the Twitter @Mark_L_Miller.
---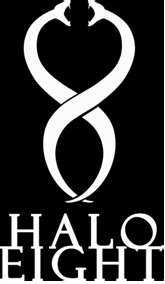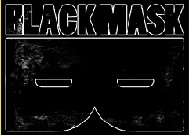 Find out what are BLACK MASK STUDIOS and OCCUPY COMICS here and on Facebook here!


Interested in illustrated films, fringe cinema, and other oddities?
Check out Halo-8 and challenge everything!
---
Find more AICN HORROR including an archive of previous columns on AICN HORROR's Facebook page!