Last week we got a glimpse of gameplay from a Snake Plissken-centered video game which was being developed back 2003-2005ish. You can find said material HERE.
That game was never fully developed, and ultimately slipped silently into history alongside a proposed anime series which would've further chronicled the exploits of the war hero turned super-criminal introduced in John Carpenter's ESCAPE FROM NEW YORK in 1981. To be clear, these enterprises weren't just corporate money grabs - John Carpenter, Kurt Russell, and ESCAPE FROM NEW YORK/ESCAPE FROM L.A. producer Debra Hill were all directly involved, and the effort to grow a transmedia Pliskenverse was genuine and heartfelt.
Well, now we have more information for you regarding that game - and the aforementioned anime series. HanSolomente skillfully infiltrated USPF headquarters, absconding with a datadisc load of images from both projects. What you see here is a portion of what he slipped us - more will be brought online in the coming days. This is all legit - not fan generated. It's hard not to wonder where the franchise would've headed if the game and anime had kept the fires burning, so to speak.
Regarding the unfinished game, here's a reel which shows off the gameplay a bit more (and a bit more interestingly) than last week's issuance...
...and here are mock-ups of game discs and packaging. (please note these were not altogether final designs and whatnot)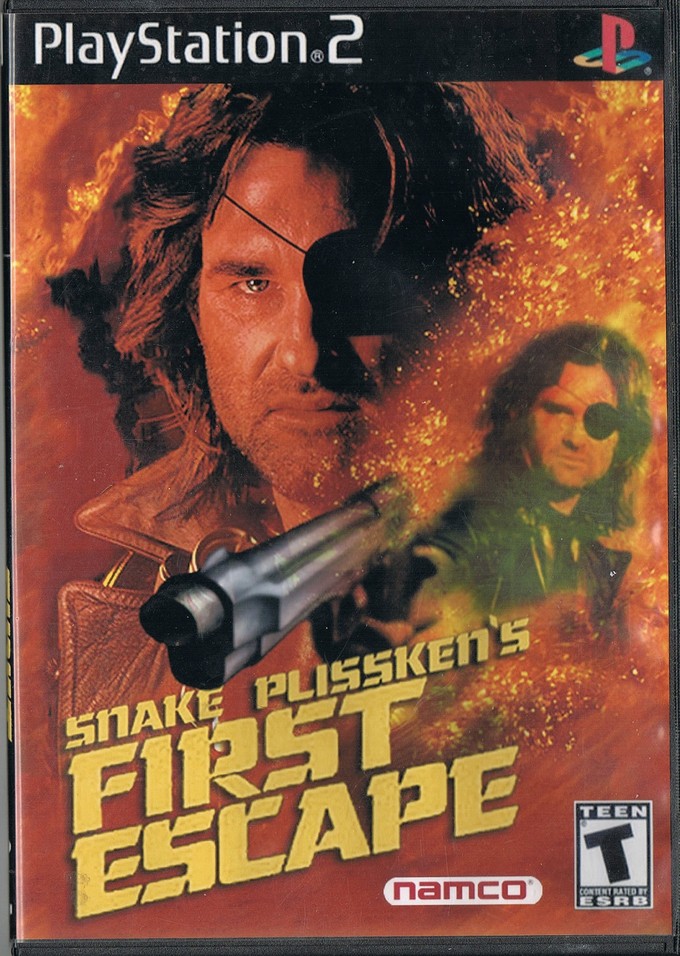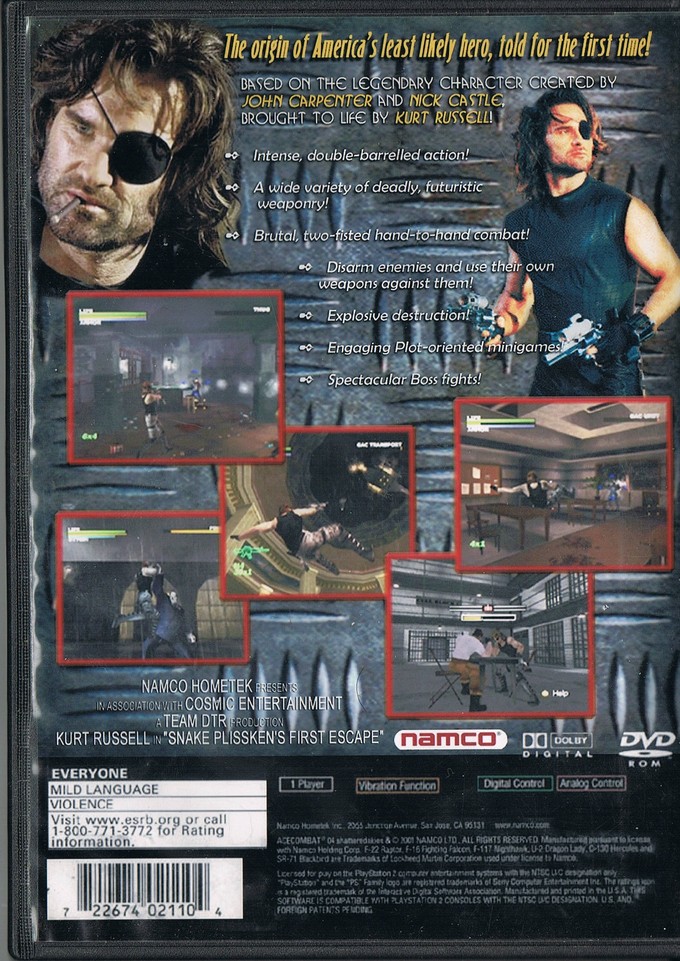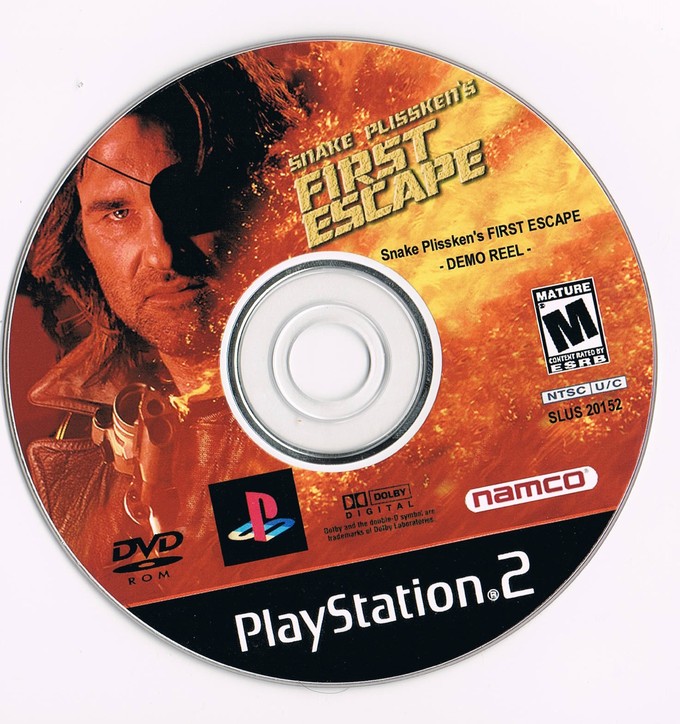 My mind reels at how close this came to actually transpiring...part of me is astonished and giddy, and part of me is frustrated beyond compare...that Snake didn't make his way to our consoles.
And, here's a hugely fascinating look at the anime project we've heard about for many years. All of these images are EMBIGGENABLE and, as stated above, I'll be bringing more to you in the coming days. Here are some characters (sketches, early, not final designs) for the show - generated by the awesome Production I.G. (GHOST IN THE SHELL).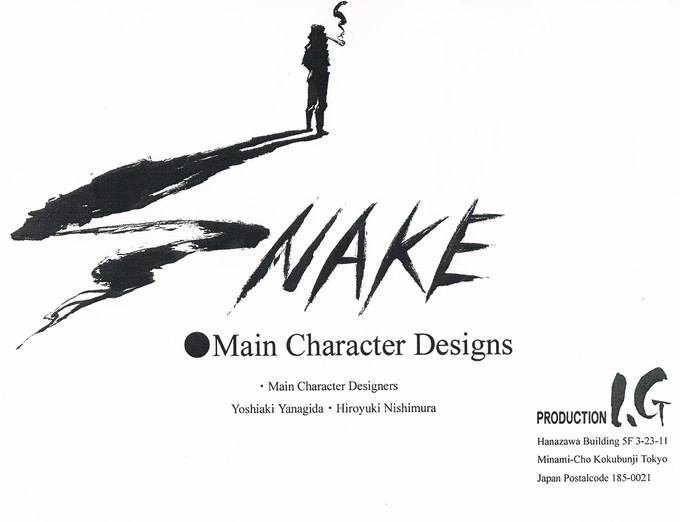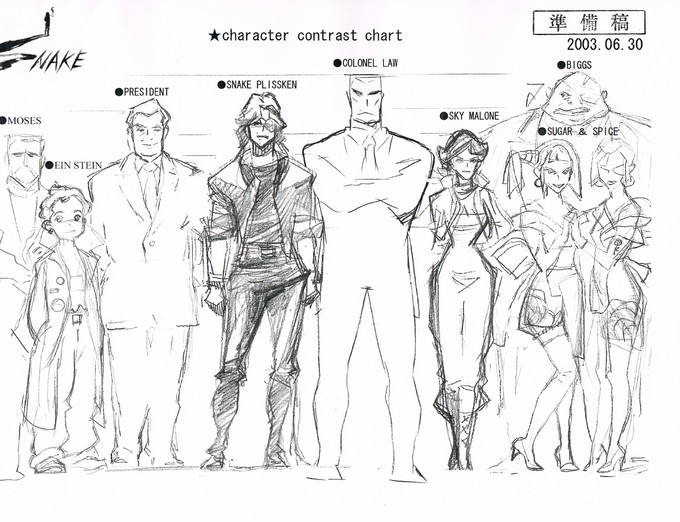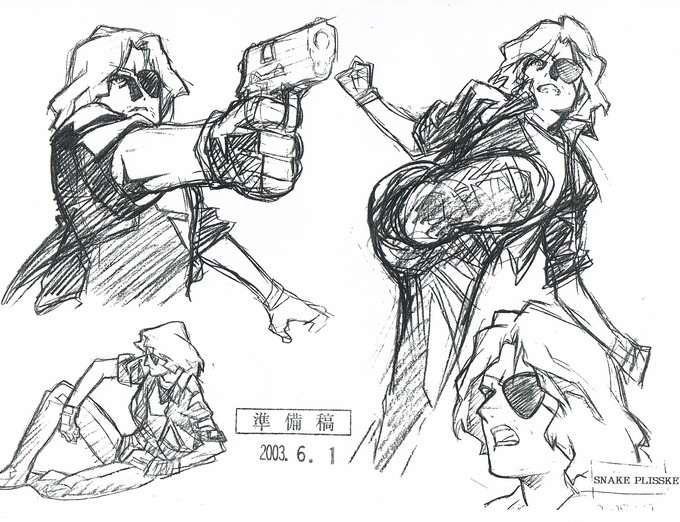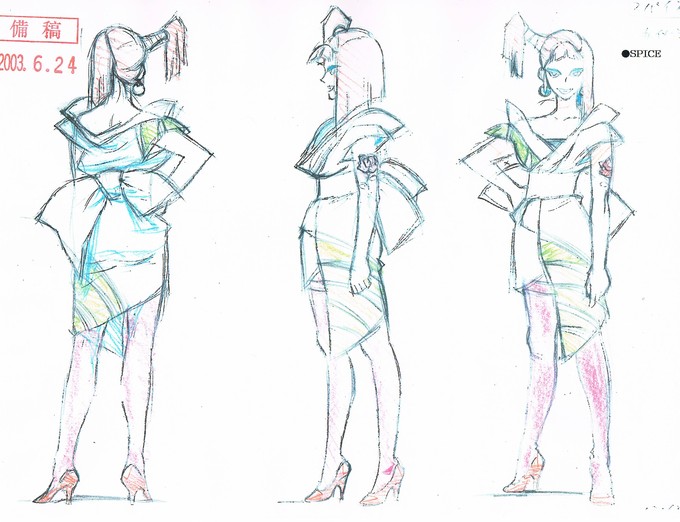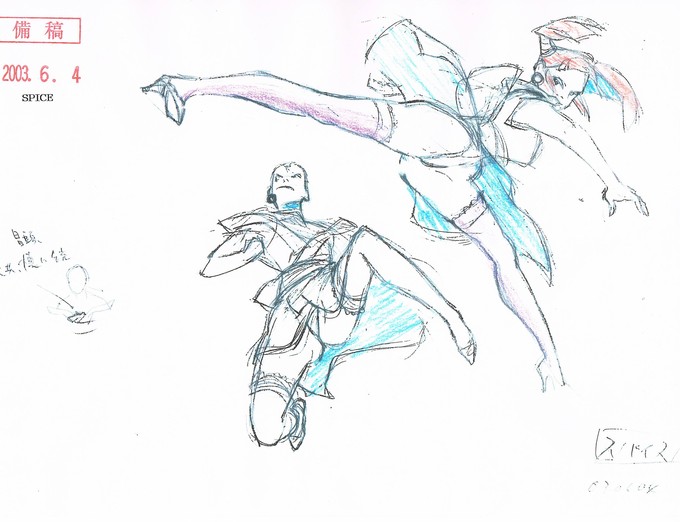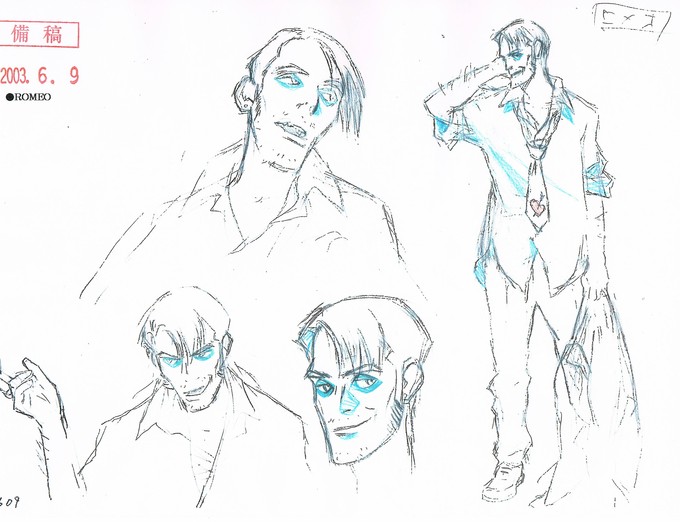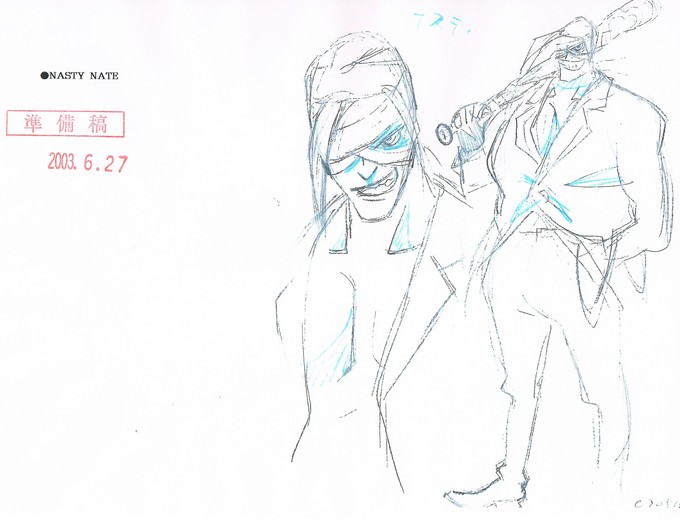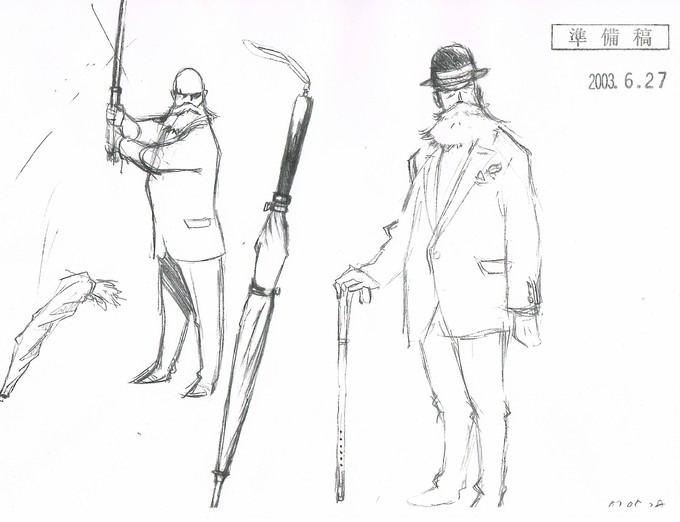 And here are some scenes/settings...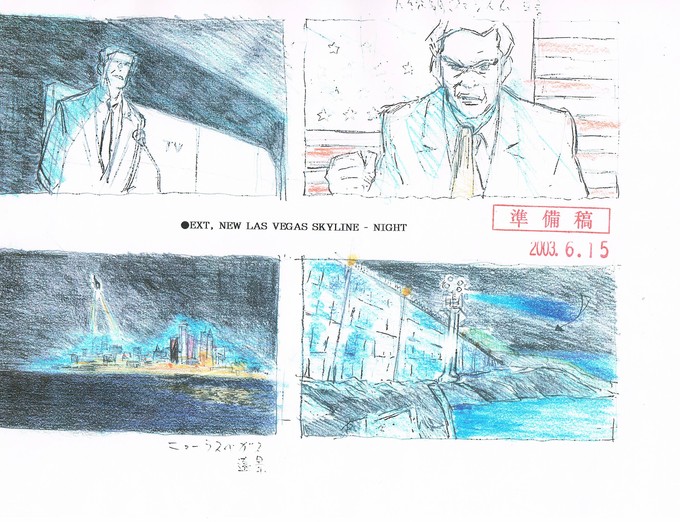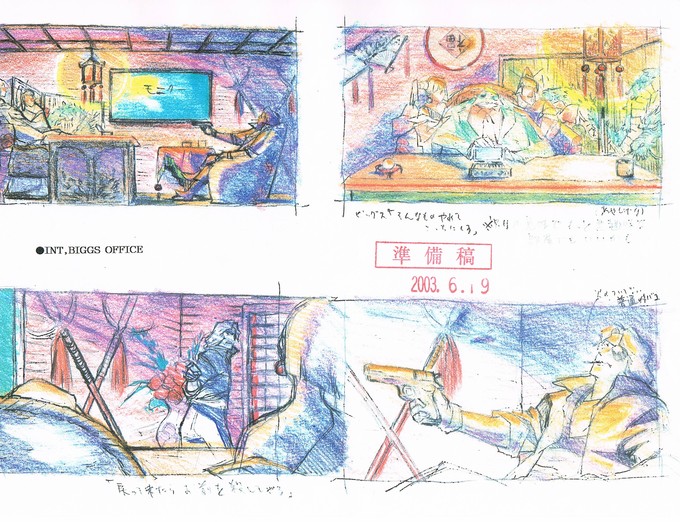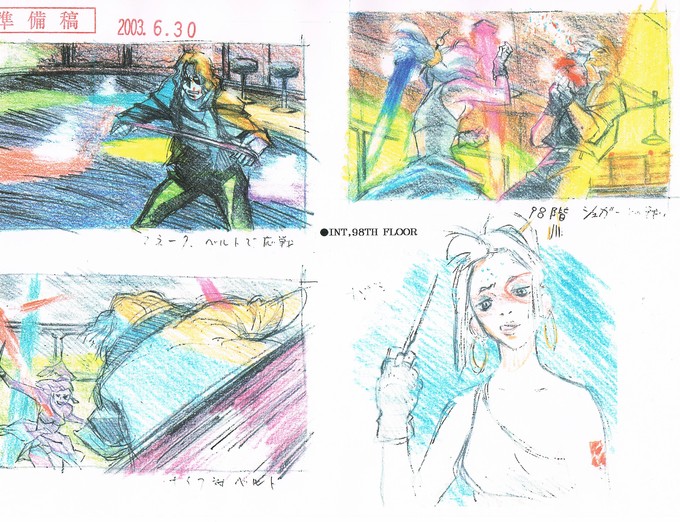 Could Snake have worked as anime? Absolutely. I think the character could actually exist across a number of platforms simultaneously, and I've always been bewildered that more wasn't done to grow the Plissken brand. I was, in all likelihood, happier than most to learn ESCAPE FROM L.A. was coming to theaters back in 1996, but I'm not at all certain that was the right direction to take the franchise. Snake's universe is so rich and so filled with potential - doing what amounts to an over-the-top remake/updating of the progenitor film...I don't think broke much new ground, or did much to engender the character and his universe to either established or new audiences.
Indications are that The Powers That Be are still toiling away on remake projects which would not involve Carpenter or Russell (Hill passed away in 2005). One such effort - a surprisingly affectionate and literal take on Carpenter's original film - I REVIEWED HERE. This undertaking has now been abandoned in favor of...who knows what at this point. While it's safe to say that any further Plissken adventures will be largely devoid of the socio-political commentary and snark which made EFNY/EFLA so unique and distinctive (in general, Hollywood isn't brave enough to to cop such attitude these days), word on the streets is the Snake Plissken character himself must remain more or less the same in whatever reinventions are ultimately mounted, per legal stipulations apparently inserted by Carpenter and Russell. I.e. the vehicle in which we next see Snake Plissken may be unfamiliar to us, but...if I understand correctly...the character must remain very similar. More on all of this as we know more. Stay tuned for further anime art soon...
-------------------
Glen Oliver
"Merrick"
- e-mail
- Twitter
- Google +