Hey guys! Horrorella here...
Gil Kenan's POLTERGEIST reboot is rounding out its casting, with THR reporting that Saxon Sharbino (TOUCH, TRUST ME) has been added to project, in the role of the eldest of the Bowen's three children, 16-year-old Kendra. She joins cast members Sam Rockwell, Rosemarie DeWitt and Kyle Catlett, already cast as members of the Bowen family.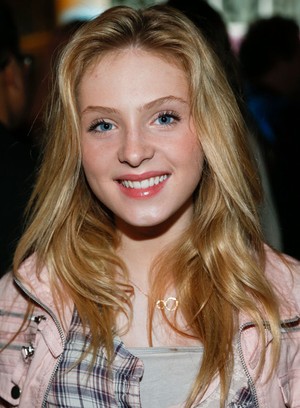 Sharbino's Kendra is a typical teen, isolating herself from her family to focus on her friendships. But when she realizes that her new home feeds on the isolation of others, she must band together with her family to help save her youngest sibling.
So it sounds like this teenage character could wind up being a bit more involved in the events of the story than Dominique Dunne's Dana Freeling was in the original film. At least once the shit really hits the fan. Time will tell.
Filming is currently underway in Toronto.
Follow me on Twitter