Hey guys! Horrorella here...
DOM HEMINGWAY is a dark comedy about a master safecracker (Jude Law) who is released from prison after serving 12 years and goes to meet up with his boss to collect the hush money he is owed from his time behind bars. Along the way, he finds himself being drawn back into the life, while trying to make a meaningful connection with his daughter.
Digital Spy premiered the first trailer.
The film co-stars Richard E. Grant, Jumayn Hunter, Emilia Clarke, Madalina Diana Ghena, and Demian Bichir, and was written and directed by Richard Shepard. It will open in the U.K. on November 15th, but sadly, we will have to wait until April 4th. Which is a shame - there are a few moments in the trailer that had me laughing aloud, and I can't wait to see the whole thing.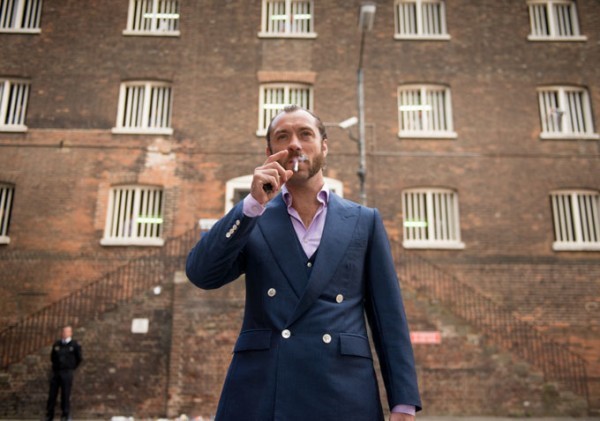 Image via The Playlist
Follow me on Twitter