Papa Vinyard here, now here's a little somethin' for ya...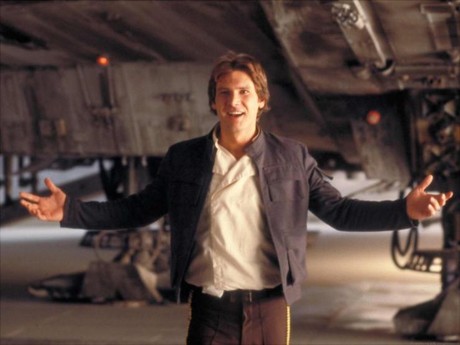 We've known that part of Disney's plans after their acquisition of Lucasfilm was to create several spinoff films in addition to the standard EPISODEs we'll be getting, beginning with J.J. Abrams EP VII. Today, SlashFilm picked out a choice quote from Variety that offhandedly describes the spinoffs as "origin stories." The original quote is as follows:
(Disney CFO Jay) Rasulo also noted that one "Star Wars" trilogy film or "origin story film" would also appear on the release schedule each year, starting with the seventh installment in the "Star Wars" saga that J.J. Abrams will direct and Disney releases in 2015.
We knew that we'd be getting some extra time with characters like Boba Fett, Han Solo, and Yoda in these films, but I believe this is the first confirmation that they will be across-the-board prequels, depicting the origin stories of these beloved characters. I don't know how bonkers I am about this development. While there's no question that those three characters are massively popular and are dear to the hearts of fanboys young and old, when you really get down to it, are they really anything more than really well-rendered archtypes? Is there anything to be gained by tacking on the standard setup for said archetypes, like, for instance, implying that Boba Fett was made into a soulless bounty hunter in response to witnessing the death of his father? Did that make anyone love the character any more? Do we need to see Han Solo as a young go-getter before time weathers him into the grizzled wiseacre we all know and love?
Still no word as to which films Simon Kinberg and EMPIRE/JEDI scribe Larence Kasdan have worked on. Considering that all of Disney's attention is probably on getting EPISODE VII out of the gate by 2015, I can't imagine we'll be hearing too much more on the subject of these prequels until sometime next year at the earliest. But speculate away!

Star Wars Holiday Special Boba Fett Cartoon - Indie DB
STAR WARS: EPISODE VII is expected to arrive sometime in 2015. If plans stay the same, we should be getting our first spinoff/origin story sometime the following year.
-Vincent Zahedi
"Papa Vinyard"
vincentzahedi@gmail.com
Follow Me On Twitter