Herc here with the just-released "Day of the Doctor" poster: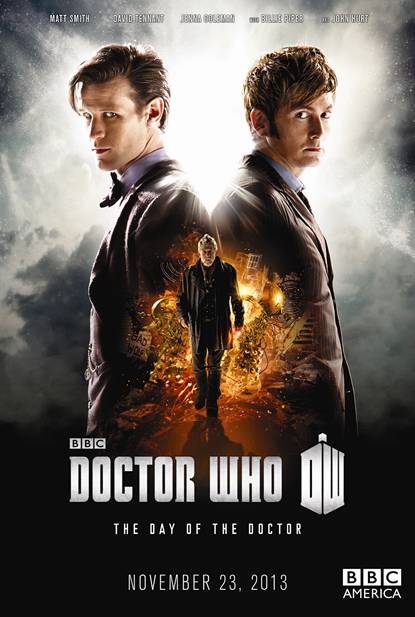 Original post: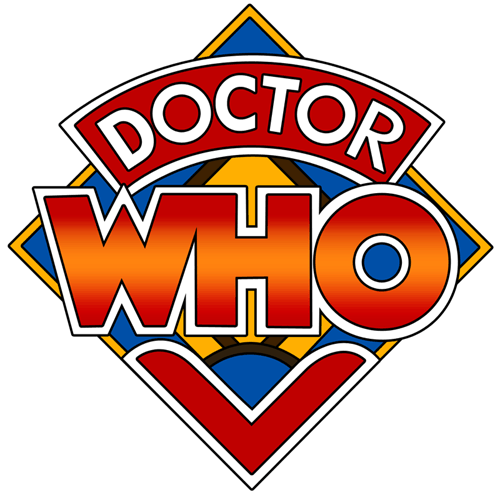 Over on its website, BBC announced a line-up of upcoming programming dedicated to the 50th Anniversary of DOCTOR WHO. This information was then disappeared from the site (said oblivion can be found HERE) - a sure sign that the details were more or less accurate.
DoctorWhoNews and iO9 nabbed the fleeting information before its untimely banishment - what follows is a taste of what we can expect in the near future, as the show approaches its official 50th Anniversary in November. Here's a combined sampling of their individual posts, linked above...
The Anniversary Special itself, which has been named The Day of the Doctor and will be 75 minutes long.
The 90 minute drama An Adventure in Space and Time
A BBC Two lecture by Professor Brian Cox on the science behind the hit show
A Culture Show special by Matthew Sweet, entitled Me, You and Doctor Who
A BBC Radio 2 documentary entitled Who is Doctor Who
A repeat run of a restored version of the very first story, An Unearthly Child, on BBC Four
A primer to the series with Doctor Who: The Ultimate Guide
Other highlights include a BBC Two lecture by Professor Brian Cox on the science behind the hit show and the drama An Adventure In Space and Time, written by Mark Gatiss.

The one-off programme stars David Bradley, of the Harry Potter films, as William Hartnell – who was the first Doctor in 1963.

BBC Four will introduce new audiences to Hartnell, with a re-run of the first ever story. The four episodes are being shown in a restored format, not previously broadcast in the UK.

BBC Two's flagship arts programme The Culture Show is to present Me, You and Doctor Who, with lifelong fan Matthew Sweet exploring the cultural significance of the BBC's longest running TV drama.

A 90-minute documentary on BBC Radio 2 will ask "Who Is The Doctor?" – using newly-recorded interviews and exclusive archive material to find an answer – while BBC Three will be home to several commissions.
Of these, we already knew about AN ADVENTURE IN TIME AND SPACE - and, interestingly, the Matt Smith-era's mega-episode...also celebrating the 50th and intended for November...is no where to be seen on the list. ---> It's there but was confusing when contextualized with incoming information. See poster above! Perhaps that's a boo-boo and why the announcement was pulled?
More as we know more, or when BBC decides to confirm that which it already released :-/
-------------------
Glen Oliver
"Merrick"
- e-mail
- Twitter
- Google +